This play on a mezcal margarita is surprisingly smooth and perfectly spicy. Simply combine mezcal, coconut water, citrus tonic, lime and Ancho Reyes Verde to create this tasty concoction. It's perfectly crisp, undeniably fresh and utterly refreshing.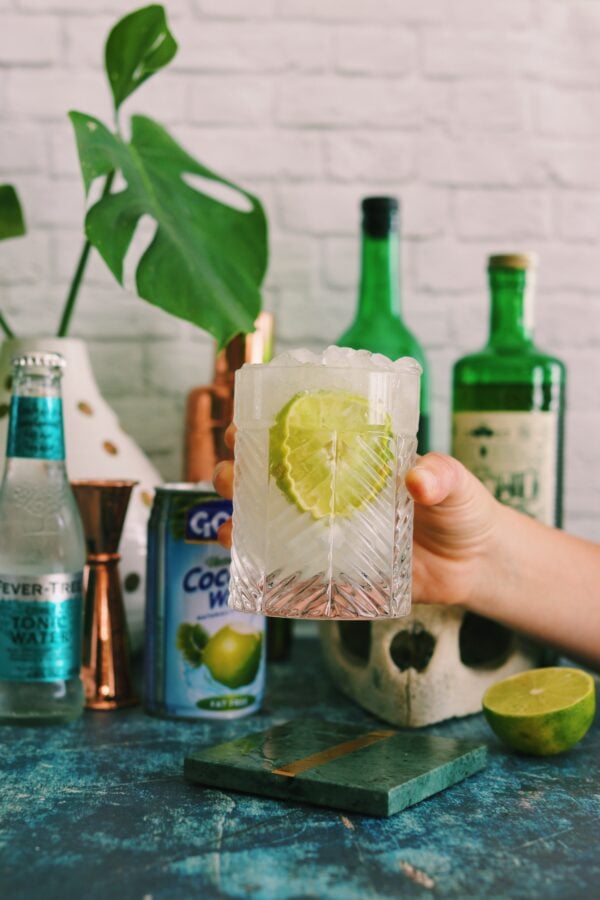 Coconut Mezcal Margarita
It's the freakin' weekend and I'm so excited to be debuting our new Friday series called Happiest Hour featuring this Mezcal Margarita! Happiest Hour will feature insane cocktails, made by my hubby, that will make your weekends fancy AF. And since this is our first one, I'll give you a little insight into why we're doing this!
My husband, Jeremy Johnston, is not only a world renowned professional surfer but he's also a very handsome cocktail genius! Beyond surfing and slangin' surfboards at Quiet Flight, Jeremy also runs Grander Rum's social media page. Through that, he discovered his passion for creating insanely delicious cocktails! He's basically an at-home mixologist which makes our weekends so much more fun. Especially if you're like us and want to avoid Friday night crowds.
Each week, I'll share one of Jeremy's tasty cocktail recipes along with some pairings. If you keep scrolling, you can see some of my favorite dishes that I recommend most. So if you'd rather cuddle on the couch tonight like us - try making one of these restaurant worthy combos right at home.
And if you're wondering about the brands we used, I'll link them out here!
So let's get to it, shall we?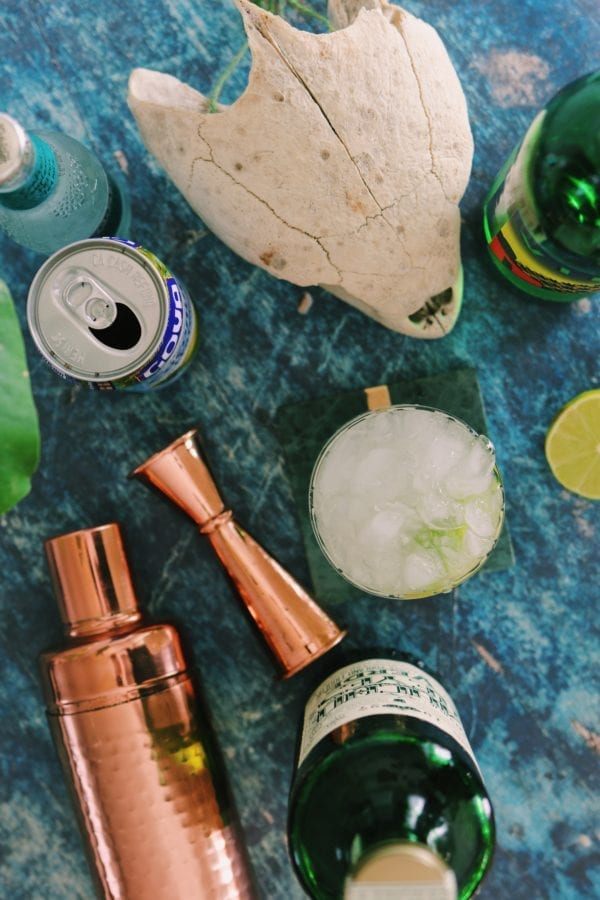 DISHES TO SERVE WITH MEZCAL
If you'd like some recipes to go along with this mezcal margarita, I highly recommend either making one of these!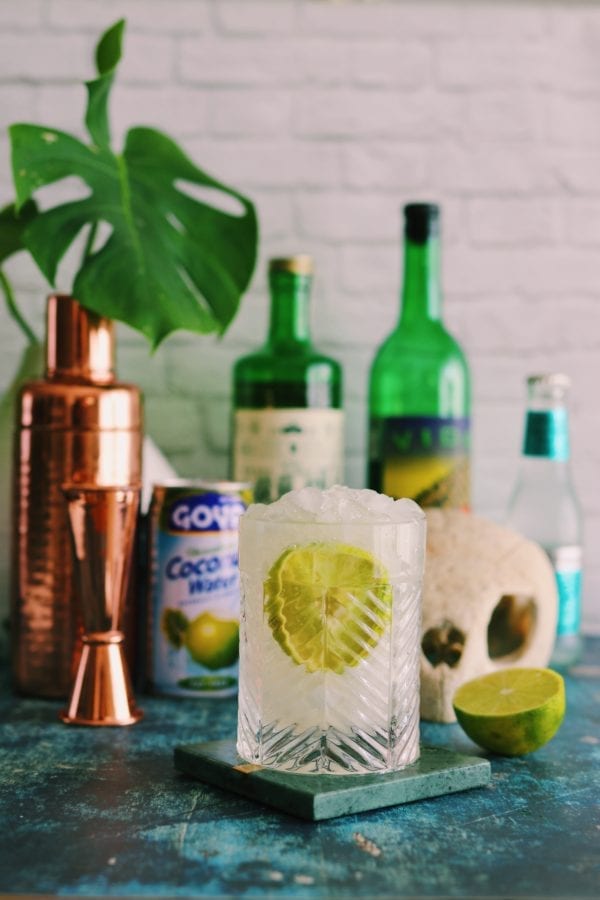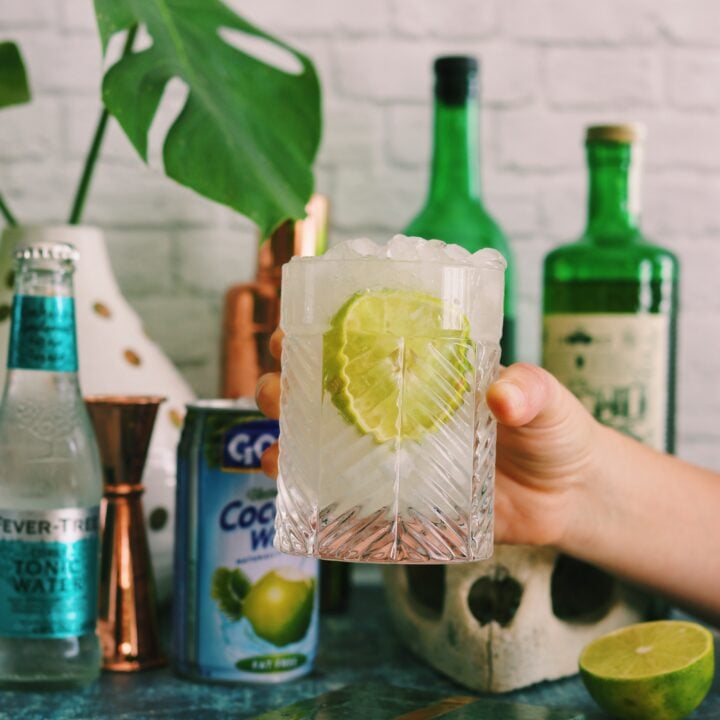 Print Recipe
Skinny Mezcal Coconut Margarita
This tart mezcal margarita is totally smooth and slightly spicy. It's made with coconut water and citrus tonic which leaves you feeling crisp and fresh and ready for the weekend.
Ingredients
2

oz

Vida Mezcal

1

oz

Coconut Water

¾

oz

Lime Juice

¼

oz

Ancho Reyes Verde

1

splash

Fever-Tree Citrus Tonic Water
Instructions
Pour all ingredients into a shaker except the citrus tonic water. Shake vigorously until chilled. Pour into a cup over ice and add a splash of citrus tonic water. Garish with a lime wheel and enjoy!
So of course, drink responsibly and have a super fun weekend! As my mama always says "Make Good Choices!"
xoxo,
GCS