Deer Valley is one of the most magical places on earth! In this post, you'll learn about the best deer valley restaurants, the deer valley ski school and our favorite place to stay -- the lodges of deer valley!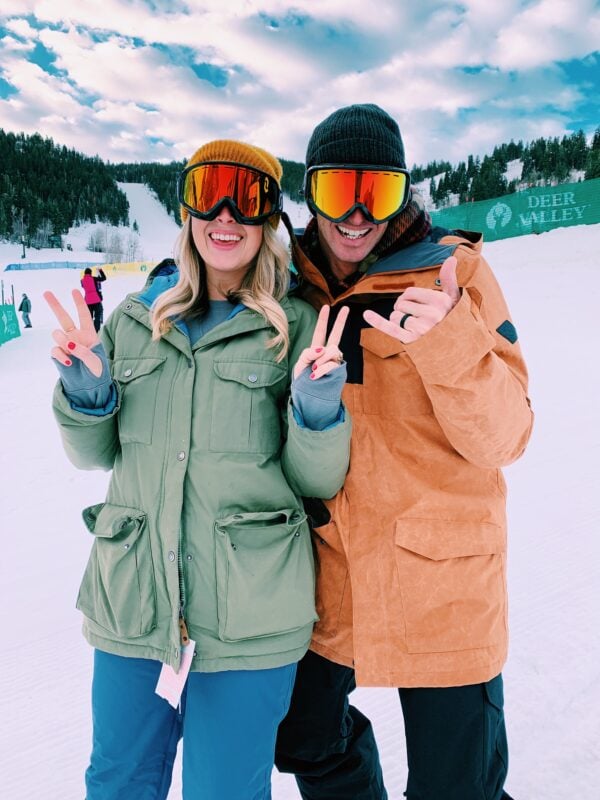 Deer Valley Utah
About a week after our wedding, Jeremy and I hopped on a plane and flew out to Park City, Utah to begin our mini-moon adventure. For 5 days, we ate, drank, skied, explored, and hot tubbed our way around Deer Valley Resort.
This Alpine-style ski resort is truly a magical wonderland and we still can't get over the top notch hospitality!
Below you'll find all the details that made our mini-moon completely unforgettable. And if you don't feel like reading, you can also watch our adventures on my saved instagram stories if you'd like!

The Lodges of Deer Valley
We stayed at the Lodges of Deer Valley and it was absolute perfection! The rooms are set up like a rustic cabins and are equipped with a fully stocked kitchen, a cozy fire place and best of all - two bathrooms!
You even get a phone number to text if you need anything at all - and they answer within minutes of each request.
One of the features that we love most was the complimentary personal Cadillac car service. Whether you want to go to dinner at one of the lodges or get dropped off downtown, the free car service gets you pretty much anywhere within minutes.
And since Deer Valley is one of the largest ski resorts in the country, there are tons of incredible lodging options. We explored the entire area and can safely say that no matter where you stay, you are in for a real treat.
The Lodges of Deer Valley also have the best hot chocolate and fresh baked cookies! I will forever crave that hot chocolate!
You can check out the full list of their amazing accommodations here!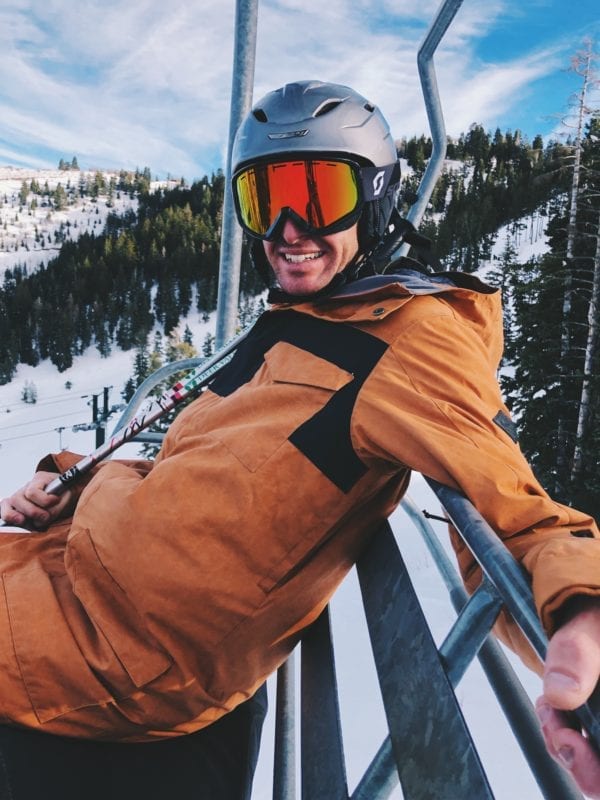 Deer Valley Ski School
There is so much to do in Deer Valley. And depending on the time of year, there's a wide variety of activities available. During the winter months, it's all about taking advantage of the pow-pow... aka snow! The resort offers a bunch of ski lessons which we highly recommend.
We took a two day private lesson from John Brill, a seasoned ski instructor who's been teaching for over 25 years.
Both Jeremy and I had never skied before and he not only made it easy and understandable but he was also super supportive and kind. I loved that he acted as my cheerleader while respecting my boundaries when I got intimidated or tired.
We went from not even knowing how to put skis on to carving down a green run (in style!) without falling. Jeremy even went down a blue run but I decided to take it easy and end on a high note with a spiked hot toddy in hand!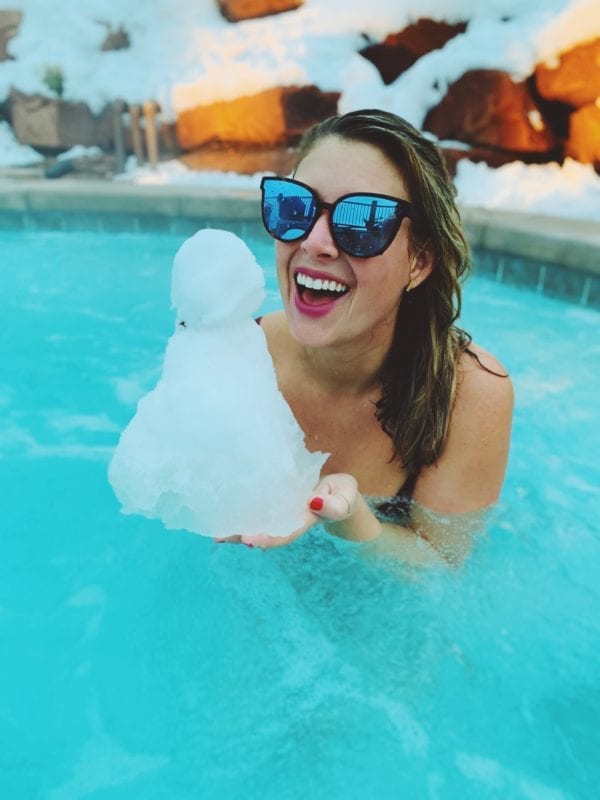 Hot Tub Bliss
Not gonna lie, my favorite part about skiing (besides eating lunch on the mountains) was what we did afterwards! Soaking our tired muscles in a hot tub surrounded by falling snow and powder covered trees was soooo insanely romantic.
Our lodge not only had a heated pool, but they had a HUGE hot tub that could fit about 20 people. And best of all, the lodge has THE BEST free hot chocolate and marshmallows that I could not get enough of. Gahhhh... if only I could have that combo right now!
Explore Park City
When you've gotten your fill of skiing, call one of the private cars to take you to downtown Park City. There's tons of cute shops, restaurants and bars just minutes away. We hit up High West Distillery and did a whiskey flight tasting which was so cool!
Who knew there were so many different types of whiskey available?! Our favorite one was the Campfire blend which is made up of rye, bourbon, and scotch. I even surprised Jeremy with a bottle for Christmas which ended up being one of his favorite presents!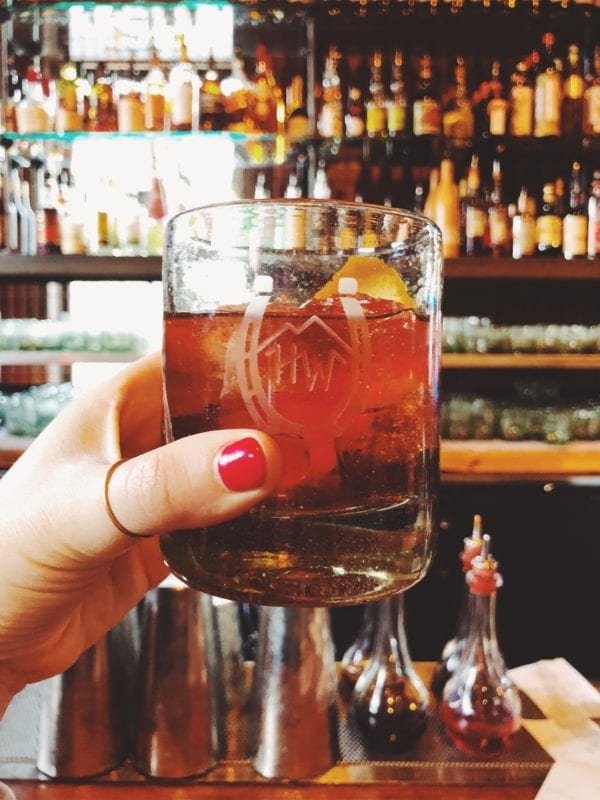 If you go during the last few weeks of January, you can see all the famous actors and actresses all in town for the Sundance Film Festival. We also heard that it's one of the best times to ski because everyone's downtown for the festival rather than skiing on the mountains!
During the warmer months, hiking and mountain biking are two activities that you must do! The natural beauty of the land, regardless of season, is beyond gorgeous. Before this trip, I never knew anything about aspen trees but have since become obsessed.
These beautiful white-trunked trees are all over the resort and are super fascinating. They're actually a natural phenomenon! Each tree is connected to thee other at its roots which forms THE largest and oldest living (80,000 years old!) singular organism in North America. Pretty insane, right?
And of course, that leaves eating - which, as you know, is ALWAYS my favorite part of traveling!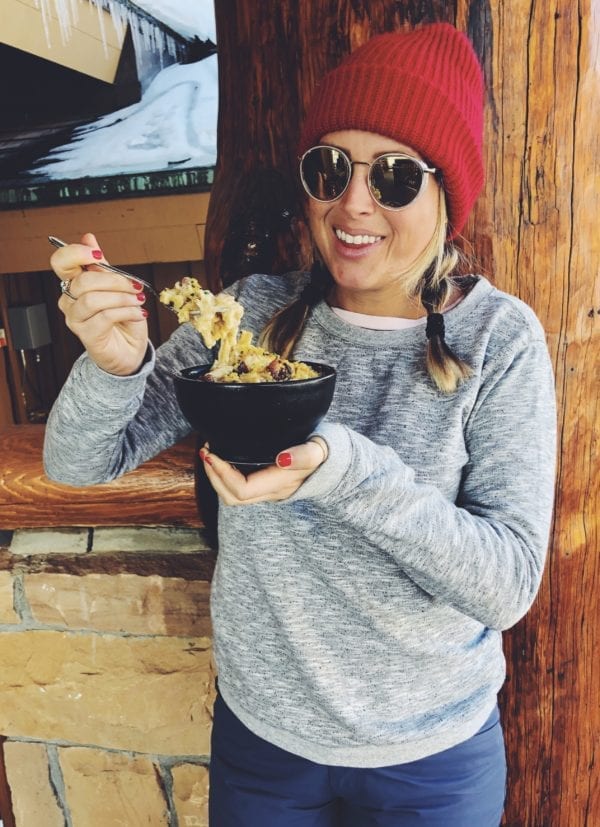 Deer Valley Restaurants - Dinner
Deer Valley has THE best resort food scene in the entire country ESPECIALLY IF YOU'RE A CHEESE LOVER!
For starters, you can find all the alpine cheeses your heart has ever desired. They also take great pride in sourcing their ingredients.
I loved seeing familiar names like Niman Ranch Meats and Wagyu Beef on all the menus!
Needless to say, the food they serve is top notch which makes for foodie paradise. Even down to the tiniest detail, like their blue cheese stuffed olives filled with Point Reyes Blue Cheese, you can see the thoughtfulness behind every component.
Below, you'll find some of our favorite restaurants along with the top dishes that we recommend!
Trust me, even if you don't care about joining the Deer Valley Ski School, the food scene is reason enough to visit!! And if you do love skiing as much as we do, get even more excited because you won't gain a pound!
Skiing all day will burn off so many calories so you can load up on as much food as you can handle!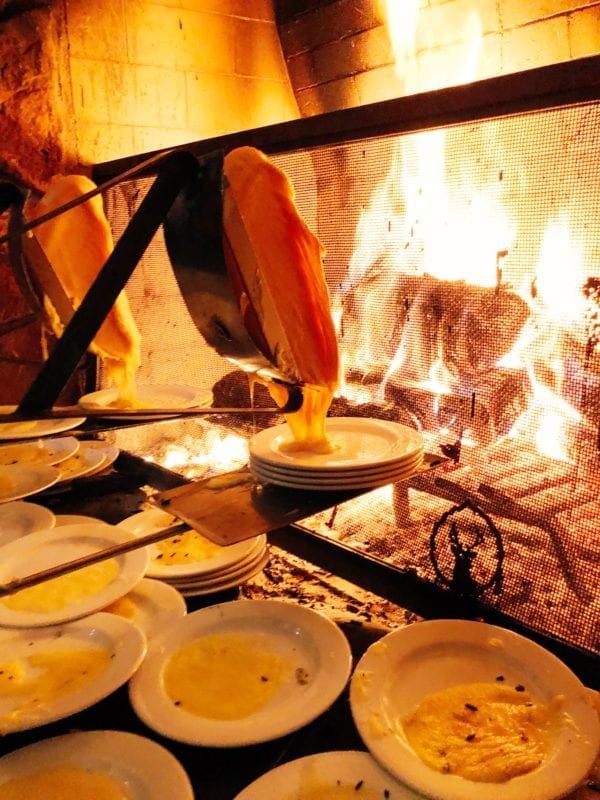 Fireside Dining
I'll start with Fireside Dining because I still can't stop talking about this place. It's one of the coolest restaurants I have ever been to. And if you love cheese as much as me, you will completely freak out!
When you walk in, you can smell the magic in the air. And by magic, I mean the hot melty cheese that's dripping off big wheels of raclette onto your plate. There are four rooms, all themed around a gigantic fireplace.
And upon each of those fireplaces, you'll find a different dish being cooked and served.
From hot melty raclette, to tender roasted legs of lamb, to braised short ribs, steak, and a dessert-lovers chocolate fondue paradise, Fireside literally has everything you could ever want after a day on the slopes. And best of all, you don't have to order anything because it's all you can eat. Just be sure to come hungry!
It's the perfect thing to do after a day at the Deer Valley Ski School!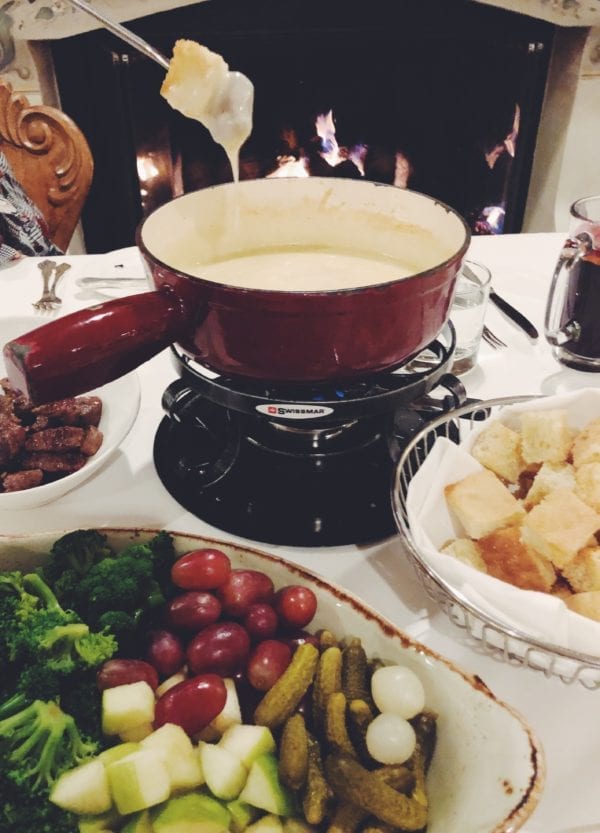 Goldener Hirsch Inn Restaurant
All of our Austrian foodie dreams came true at the Goldener Hirsch Inn Restaurant. We began our feast with a giant pot of alpine cheese fondue with lots of crisp fresh veggies, fluffy bread and grilled Wagyu beef.
After that, we feasted on everything from seared elk and crispy schnitzel to cheesy beet salad and buttery apple strudel. Be sure to order a Glühwein, hot mulled wine, to wash it all down!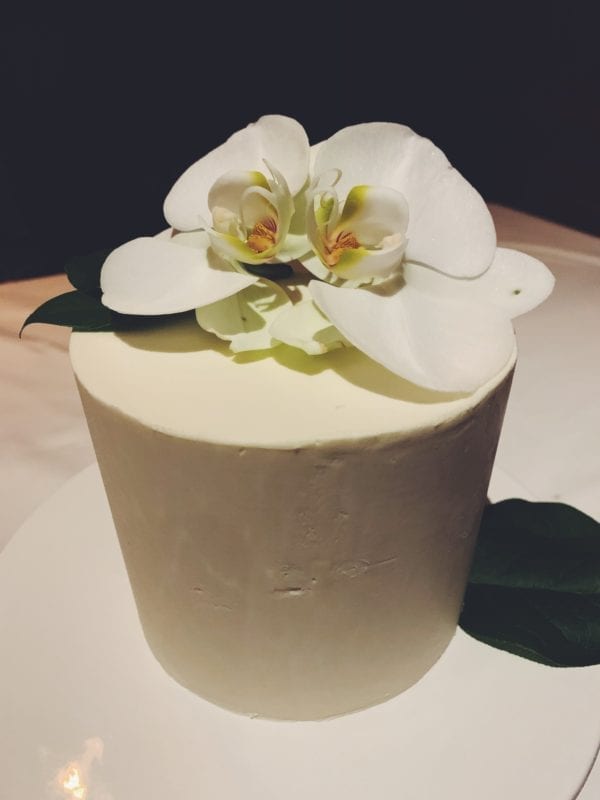 Mariposa
There's a reason Mariposa is the #1 top rated Zagat restaurant in Utah. This tasting-menu style restaurant was such a wonderful experience and I left feeling super inspired. The attention to detail for each small plate was spectacular.
Even the bread course had us in awe with the salty cultured butter and thin slices of guanciale lardo to spread on 5 different varieties of fresh baked bread and crackers.
They even surprised us with the most beautiful dulce de leche wedding cake that made me cry! It's hard to pick a favorite dish because we tried about 25 different things. But you should def not pass up the avocado toast with ahi and olive tapenade or the bison fillet served with potatoes au gratin and triple cream brie.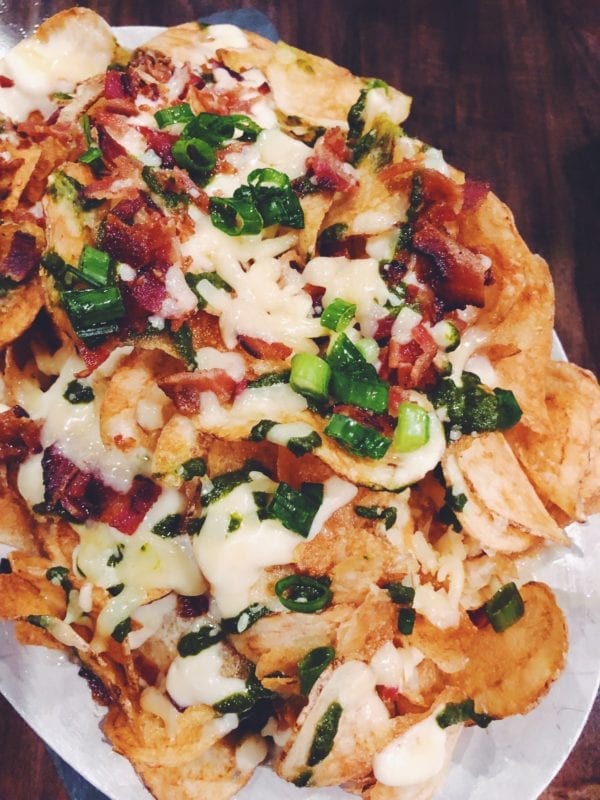 Brass Tag
Brass Tag is located in the Lodges and was one of the more casual restaurants we ate at. That's not to say it wasn't absolutely delicious and incredible! We were obsessed with their flavorful chimichurri fries, their classic french onion soup, and the perfect bison meatloaf.
They even had a cocktail, The Sultan, which will forever remind me of our mini-moon. Made with High West Campfire Whiskey (a locally made favorite), local Utah honey, lemon, hot water + freshly grated nutmeg -- it was just what I wanted after learning how to ski at the Deer Valley Ski School!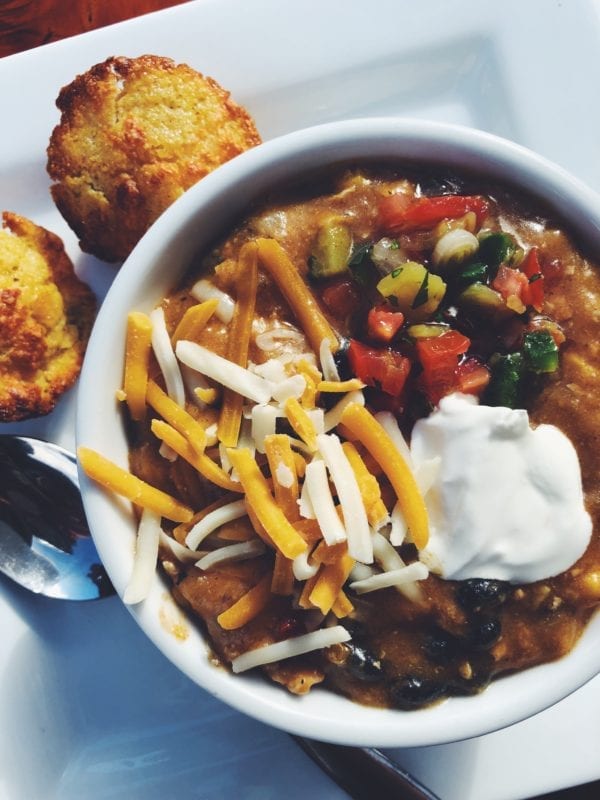 Deer Valley Restaurants - Breakfast and Lunch
If I wrote about every single awesome restaurant that we enjoyed, this blog post would take hours to read. So instead, I'll just mention their names and a few of our favorite dishes.
First was the Deer Valley Grocery + Market which is where we first tried the signature Deer Valley Chili! Jerm fell in love with their famous chili on day one and got it every single day after that.
Silver Lake Lodge was one of the ski-lodge restaurants we ate lunch at during our first ski lesson and it did not disappoint. We recommend the mac n cheese with bacon and brussels sprouts, the pho and the carrot cake!
Royal Street Cafe is another amazing restaurant. I wish I could eat the butternut squash, kale, and triple cream brie salad and the alpine mac n cheese with raclette and pepper bacon right now!
Lastly, there was the Skier's Buffet at Stein Erickson Lodge which was beyond glorious! I've honestly never been to a more badass buffet. They had a cheese and charcuterie selection that made my jaw drop.
There was also a seafood bar with crab legs, a dim sum bar with 4 kinds of dumplings, and more. You also need to check out the larger-than-life nordic gingerbread ship that sits in the lobby because it was amazing!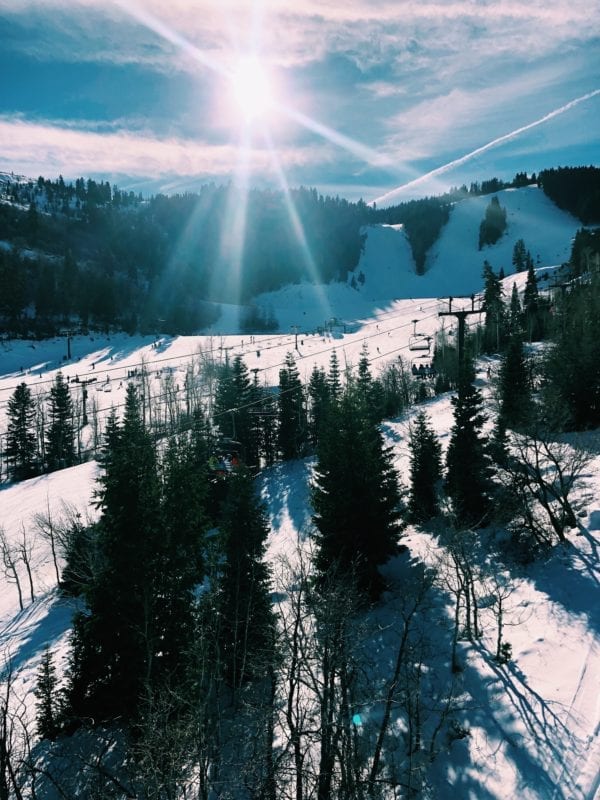 Deer Valley Honeymoon
In summary, we had an amazing, completely unforgettable mini-moon in Deer Valley. We are super thankful to the wonderful marketing babes (and new friends) that set-up this trip for us and for all the amazing Deer Valley Restaurants they set us up at. We are so thankful to have stayed at the Lodges of Deer Valley as well!
We'd also like to thank Heidi of FoodieCrush for joining us at Fireside and for all of her help with this trip as well!
If you have any questions or would like any more information about vacationing in Deer Valley, either comment below or hit me on insta! We hope that you can experience all the magic that this resort has to offer!
To see more of our foodie focused trips, check out my city guide posts on London, Italy and Savannah, Georgia!
xoxo,
GCS