A few weeks ago I attended the Fresh Air Retreat in New Orleans. From indulging in amazing local cuisine, attending panels and works shops, and meeting brilliant individuals, this amazing weekend was truly a food blogger's dream.
Jump to: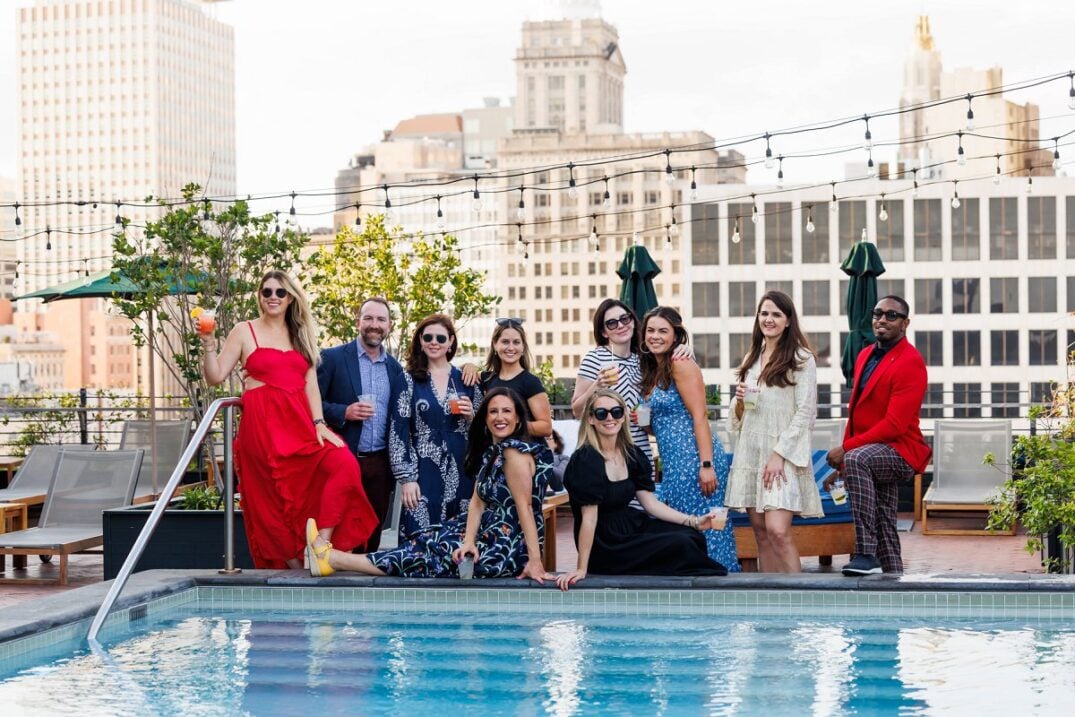 What is the Fresh Air Retreat?
The Fresh Air retreat is a food blogger retreat that takes place in various cities across the country.
It is put on by Liz Della Croce, the creator of the Lemon Bowl and Lauren Grier from The Curious Plate.
Twice a year, they hand select an intimate and inspiring group of food bloggers to get together and create magic in a big beautiful home.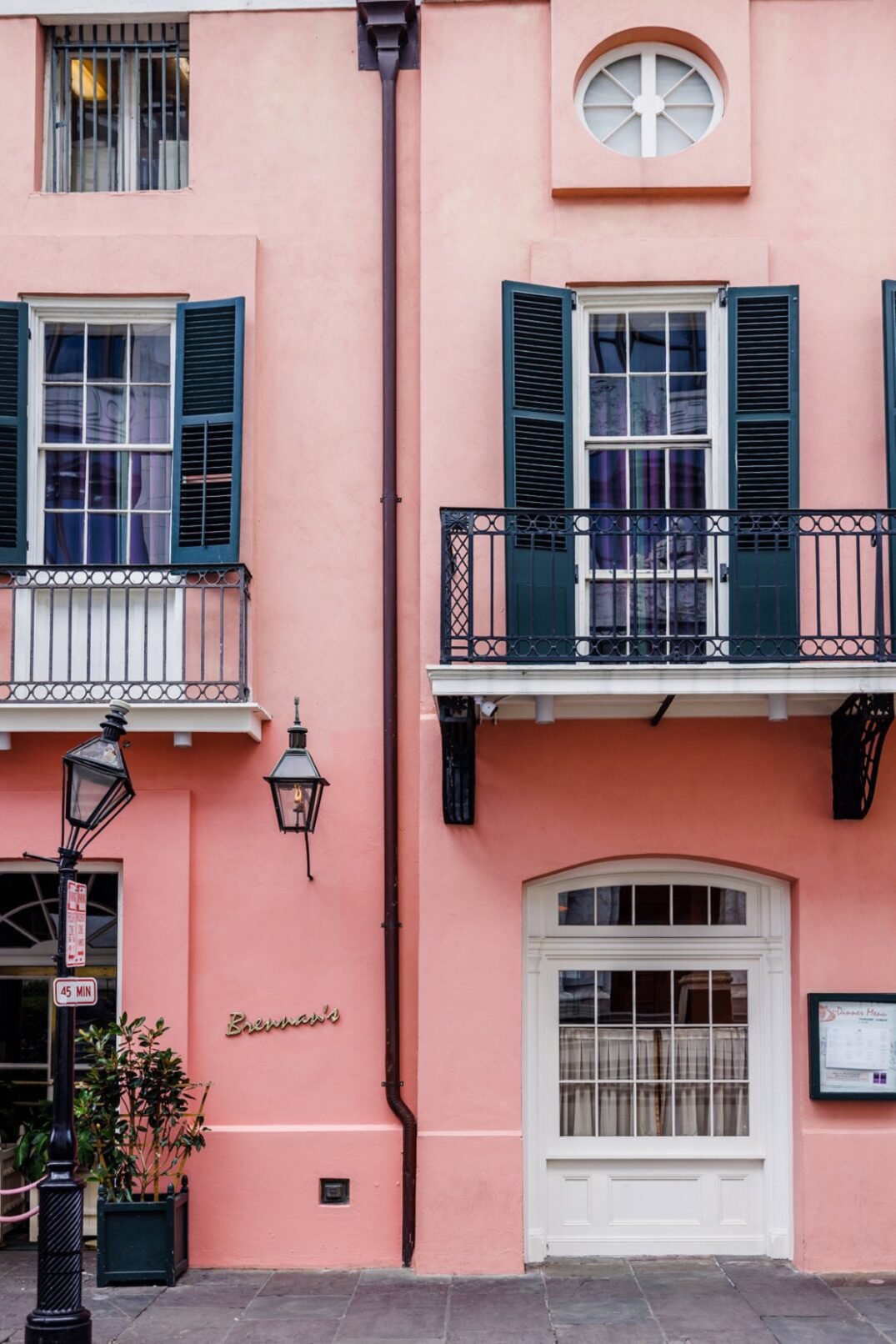 During the retreat, attendees experience incredible focus groups geared towards building your blogging business, problem solving, brainstorming, and of course, networking.
There are also interactive presentations and classes put on by the retreats' sponsors which are super rewarding.
And because no food blogger retreat would be complete without delicious food, our in-house private chef, Chef Trimmel, blew us away with thoughtfully curated meals that were inspired by New Orleans culinary history.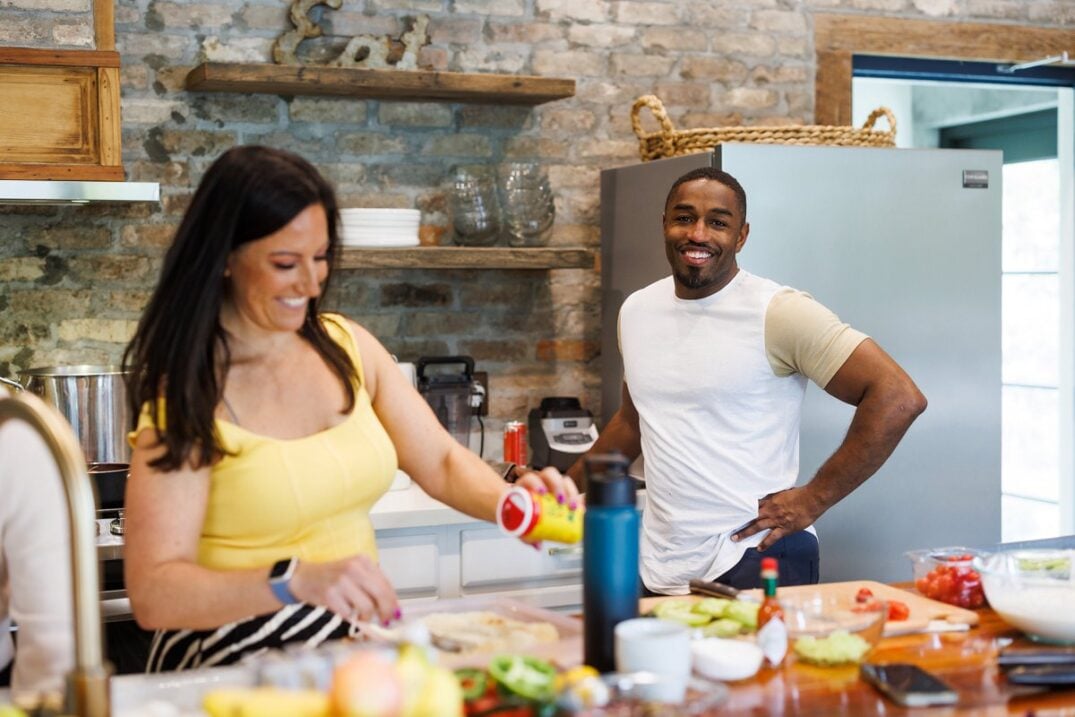 In addition to his culinary delights, we were also able to explore the city of New Orleans and were even hosted at some of the top restaurants in this iconic foodie city.
And lastly, we were lucky enough to have the amazing photographer, Amanda Kamppinen from Arrae Creative, document the whole weekend for us. Almost all of these pictures were taken by her and I am so grateful!
It's an amazing retreat and I would recommend it to anyone who wants to kick their food blogging business into full gear.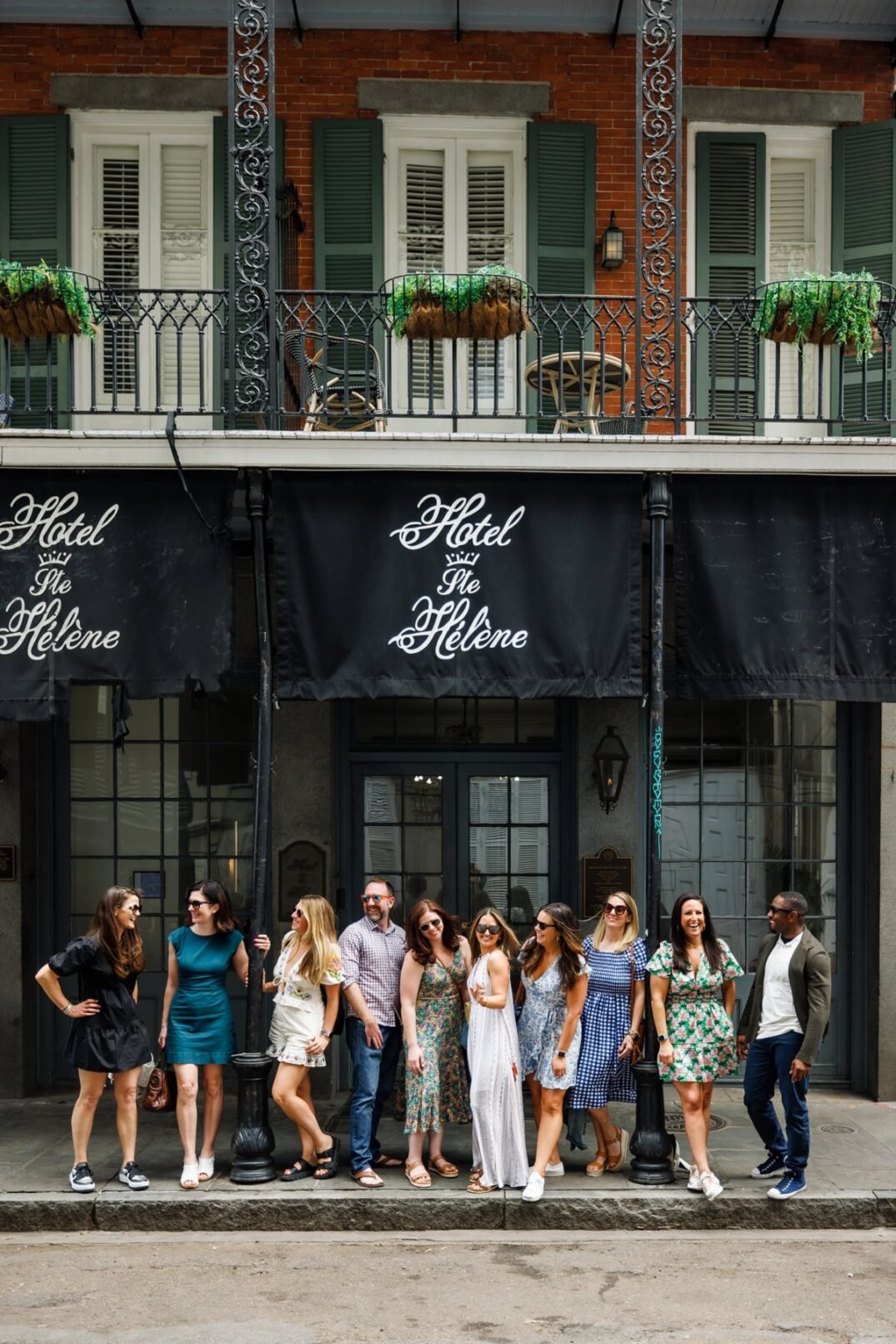 Day 1
As a new mom, solo trips are scarce, so when I got invite I decided to fly in a little early to explore the city on my own.
I started out at Turkey and the Wolf, which was a sandwich shop that I had been dreaming about for ages. It was totally amazing and everything I had hoped it would be.
If you go, you have to try the Collard Green Melt and Fried Bologna Sandwich! I still dream about it!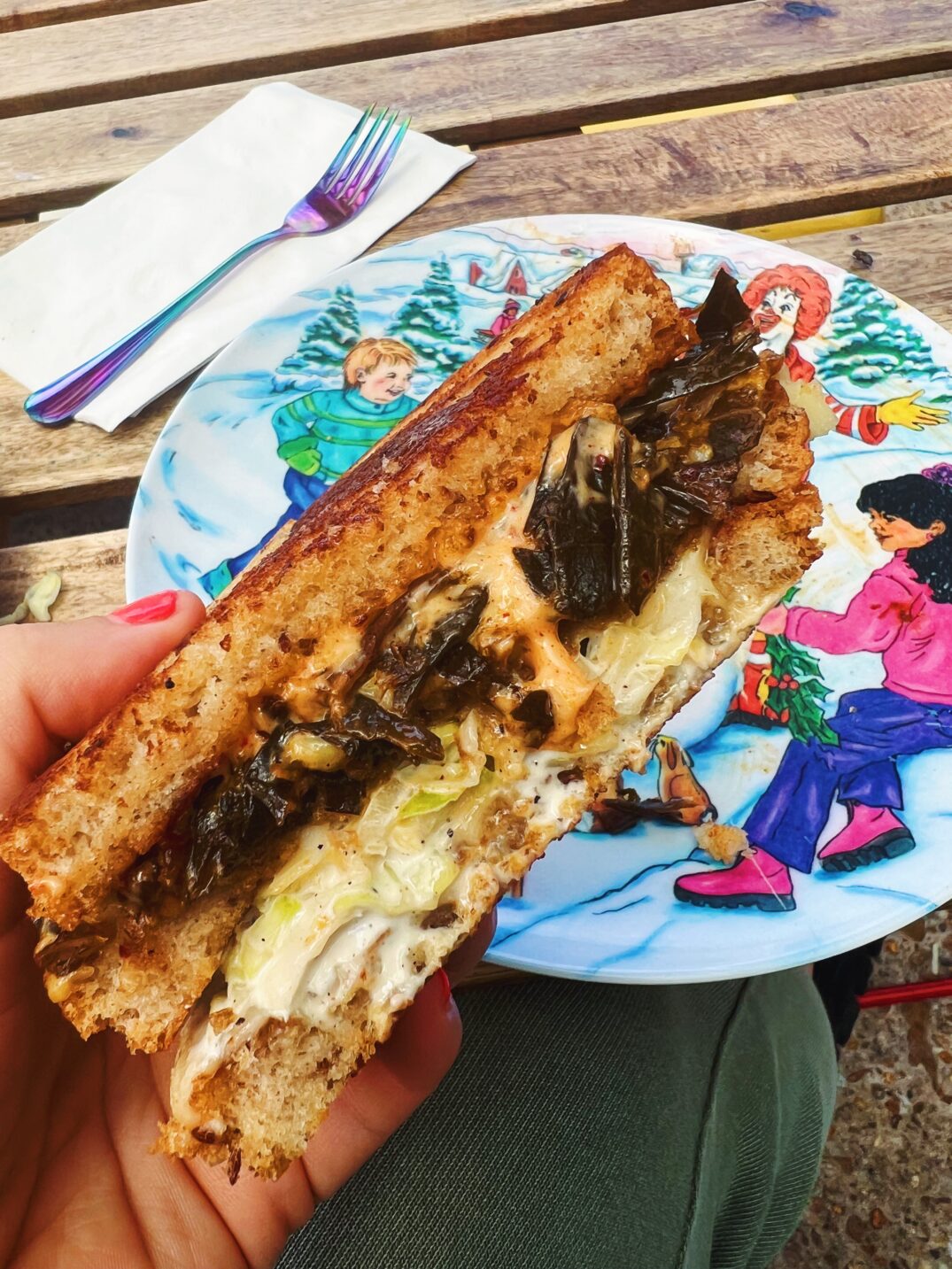 After that, I headed to the Fresh Air Retreat house which was located near Frenchman Street. The house itself was glorious - a huge, open and inviting space that was unassuming from the outside,
Upon arrival, I was greeted with a goodie bag and shown my room - which had a huge king bed and private bathroom. It was amazing... especially as a new mom who co-sleeps with her children, two dachshunds and husband every night!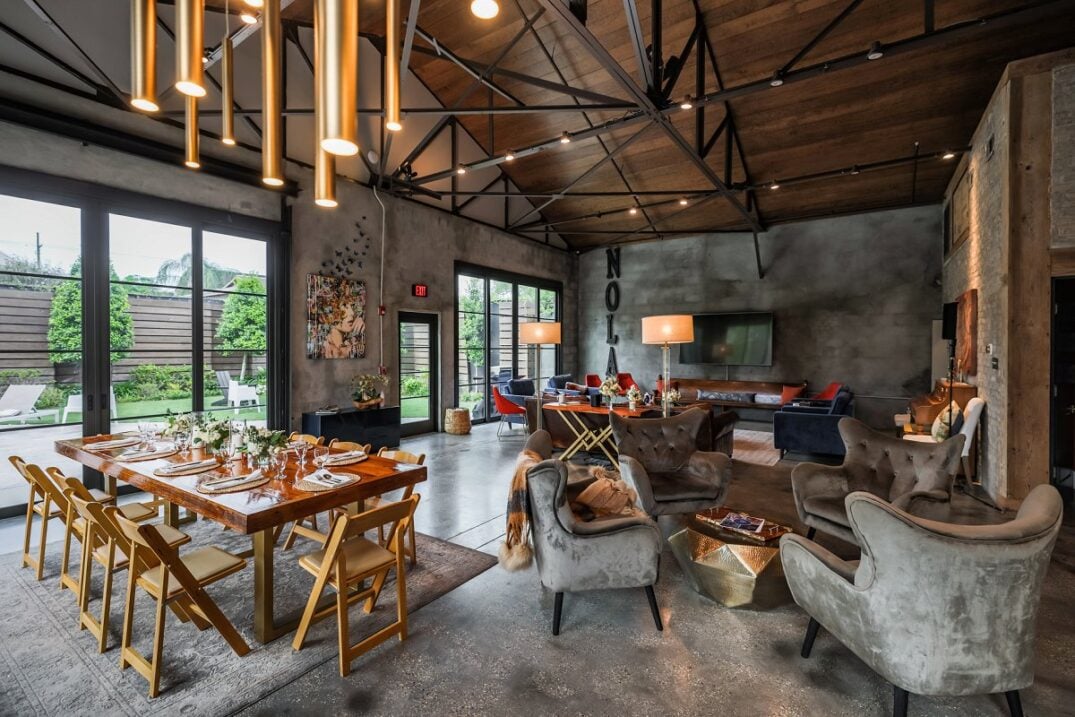 I then freshened up, enjoyed some of Chef's happy hour bites and delicous cocktails while meeting some of the other food bloggers that were there.
The other attendees were Ari from Well Seasoned Studio, Daniel Cochran from The Salty Cooker, Maegan Brown from The BakerMama, Elizabeth Waterson from Confessions of a Baking Queen, Nick Evans from Macheesmo and Jordan Zelesnick from JZ Eats.
After that, we sat down at a big beautiful farmhouse style dinner table that was loaded with fresh flowers and beautiful lighting.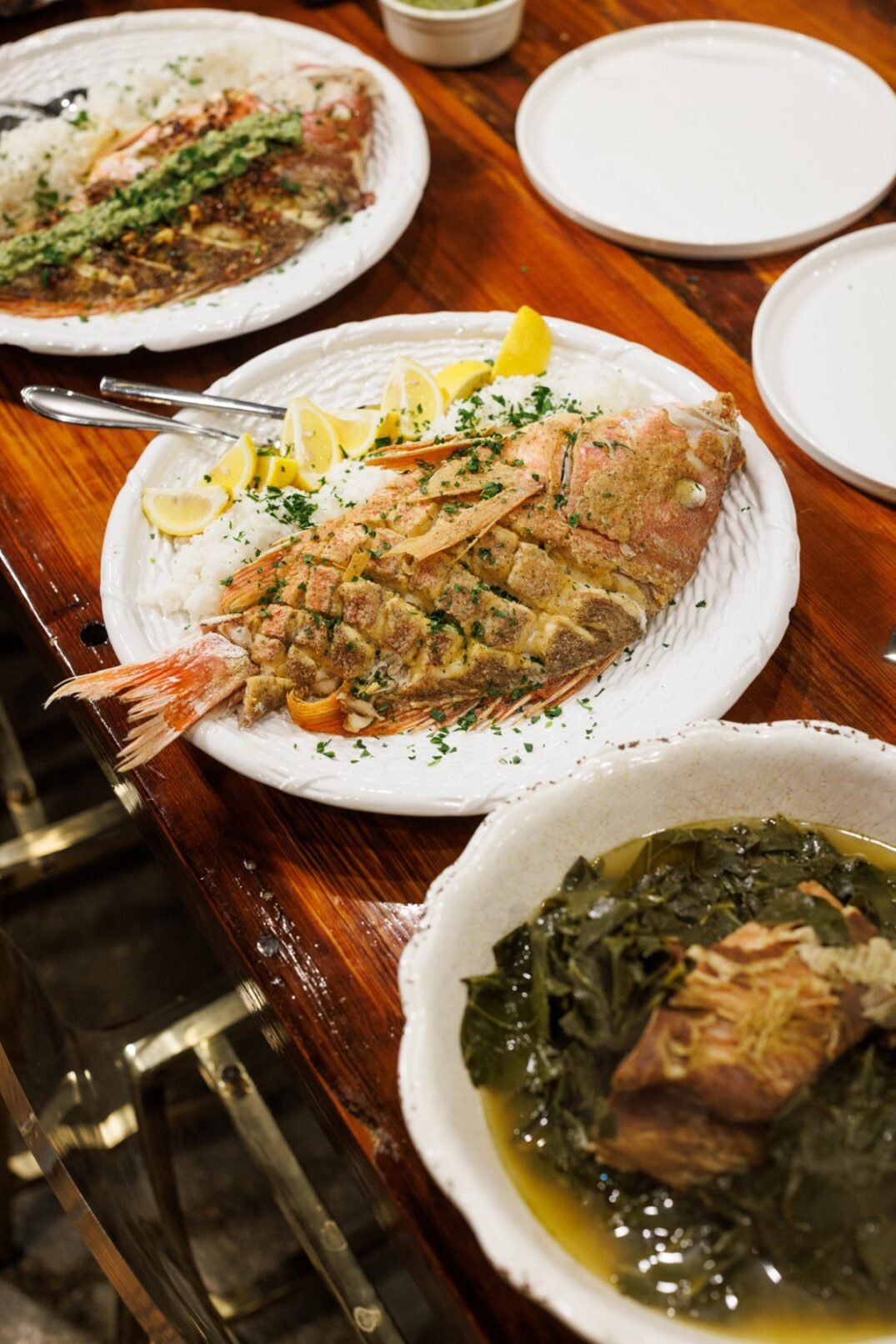 Chef Trimmel outdid himself with whole fried snappers, the best red beans and rice I'd ever had and many other delicoius cajun inspired dishes.
After stuffing ourselves to the brim, we went outside and had a relaxing night with cocktails and dessert poolside.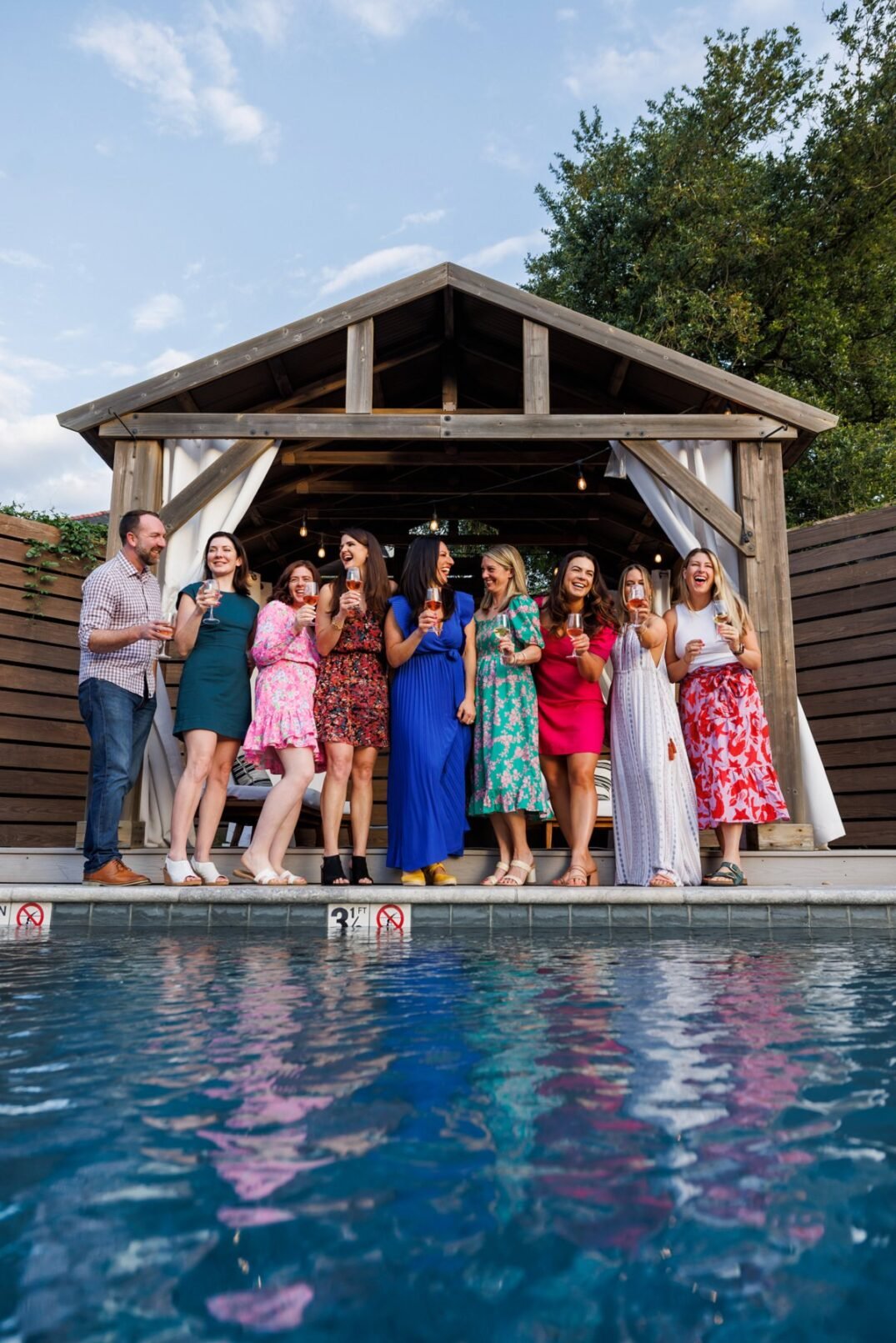 Day 2
The second day of the Fresh Air Retreat started with an invigorating private yoga class from Morgan Thornton in the backyard.
After getting my flow on, I showered off, got ready for the day, and headed to the kitchen for some breakfast and coffee.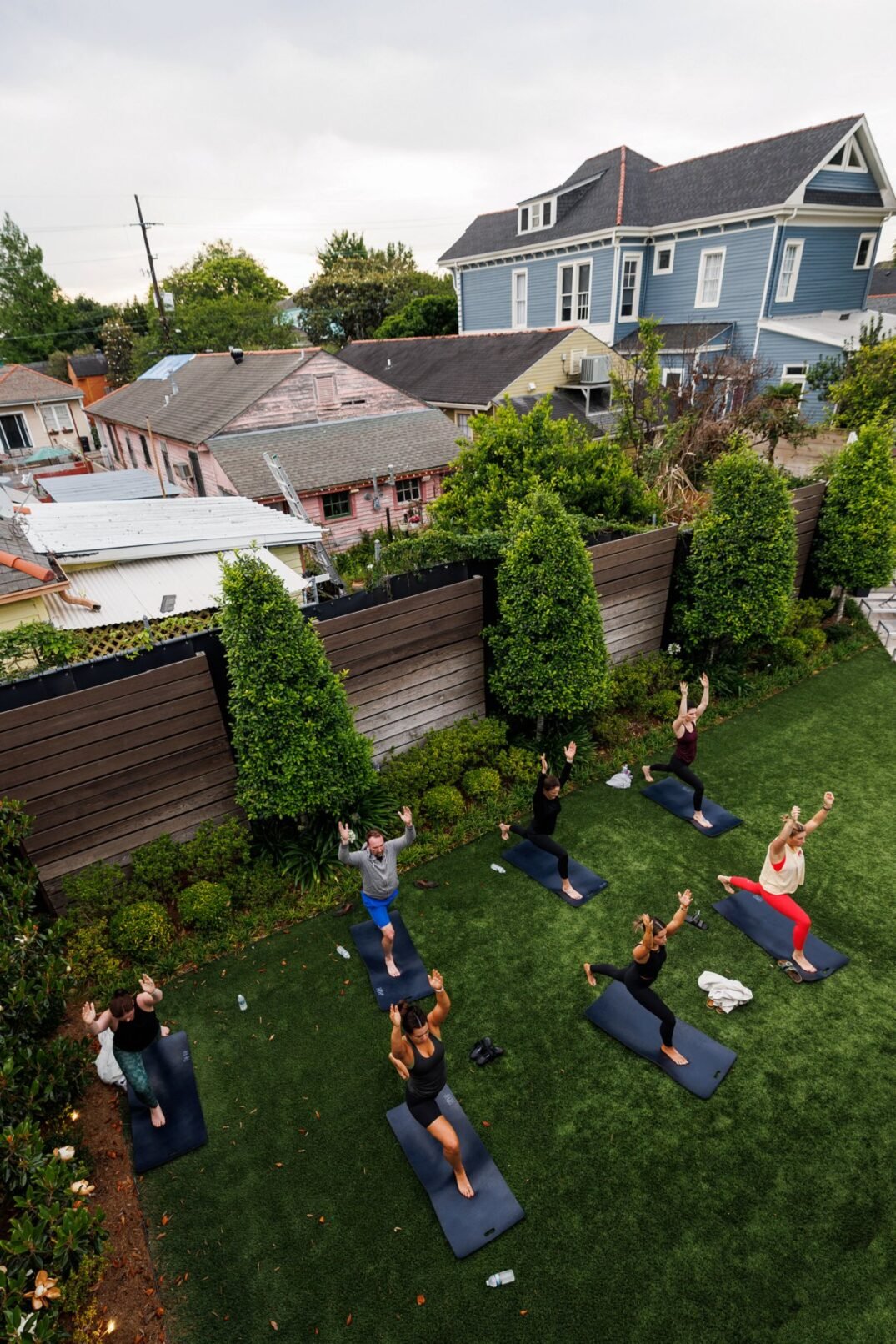 We were treated to a big beautiful serving of poached eggs on top of an andoullie sausage hash with pulled pork, collard greens and roasted tomatoes. It was just what we needed for the day ahead.
From there, we had our first session which was all about Raptive's new engagement software known as Slickstream. It was so insightful and I cannot wait to get it rolled out on my own website.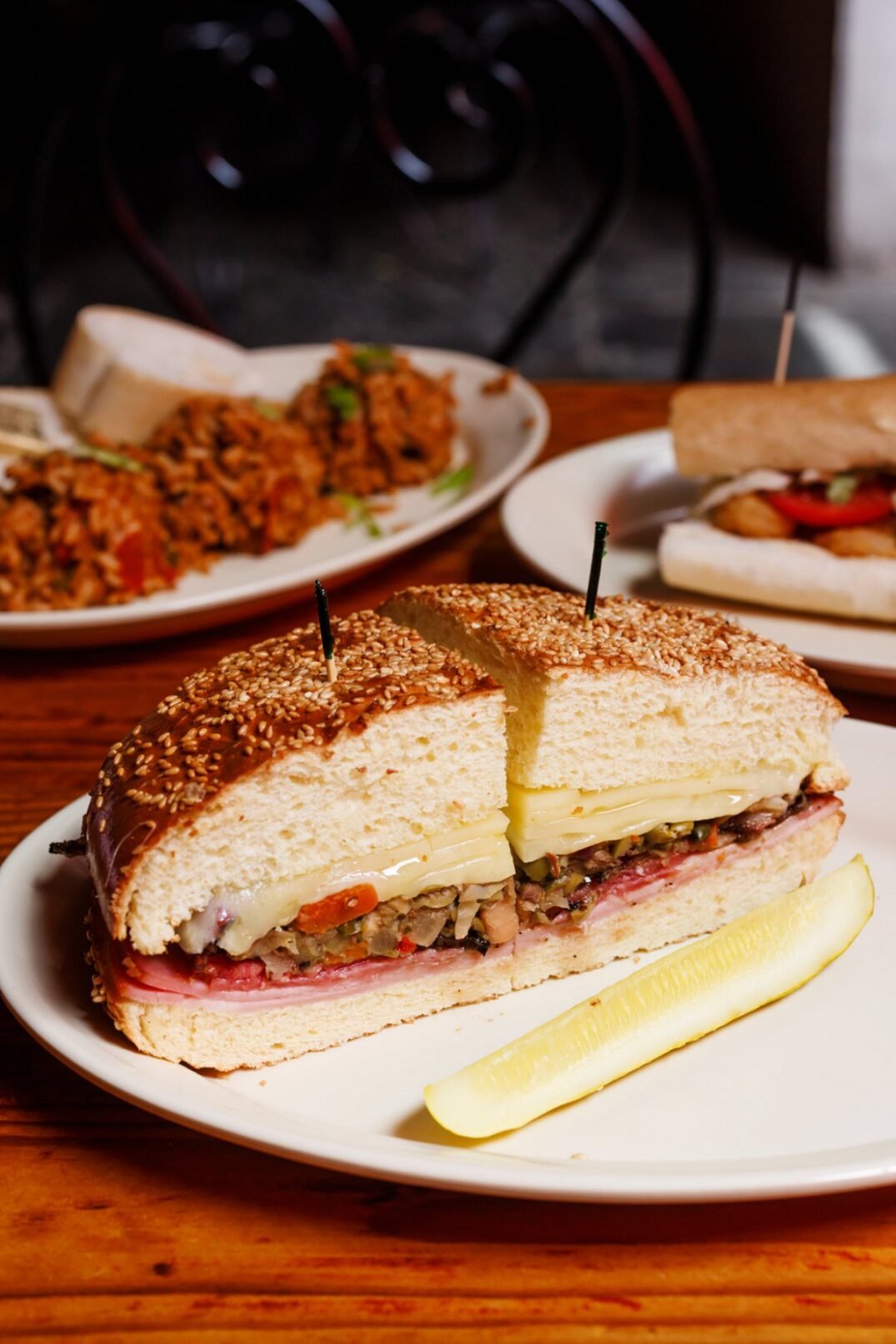 After hearing all about Slickstream, we headed to downtown New Orleans for lunch at The Napoleon House, which was absolutely amazing.
From avocados stuffed with their famous chicken salad to big crunchy quarters of warm muffuletta sandwiches, this iconic restaurant hit all the marks.
Not only was the food amazing, but the building itself was historically preserved in the most charming way possible. And the location couldn't be beat.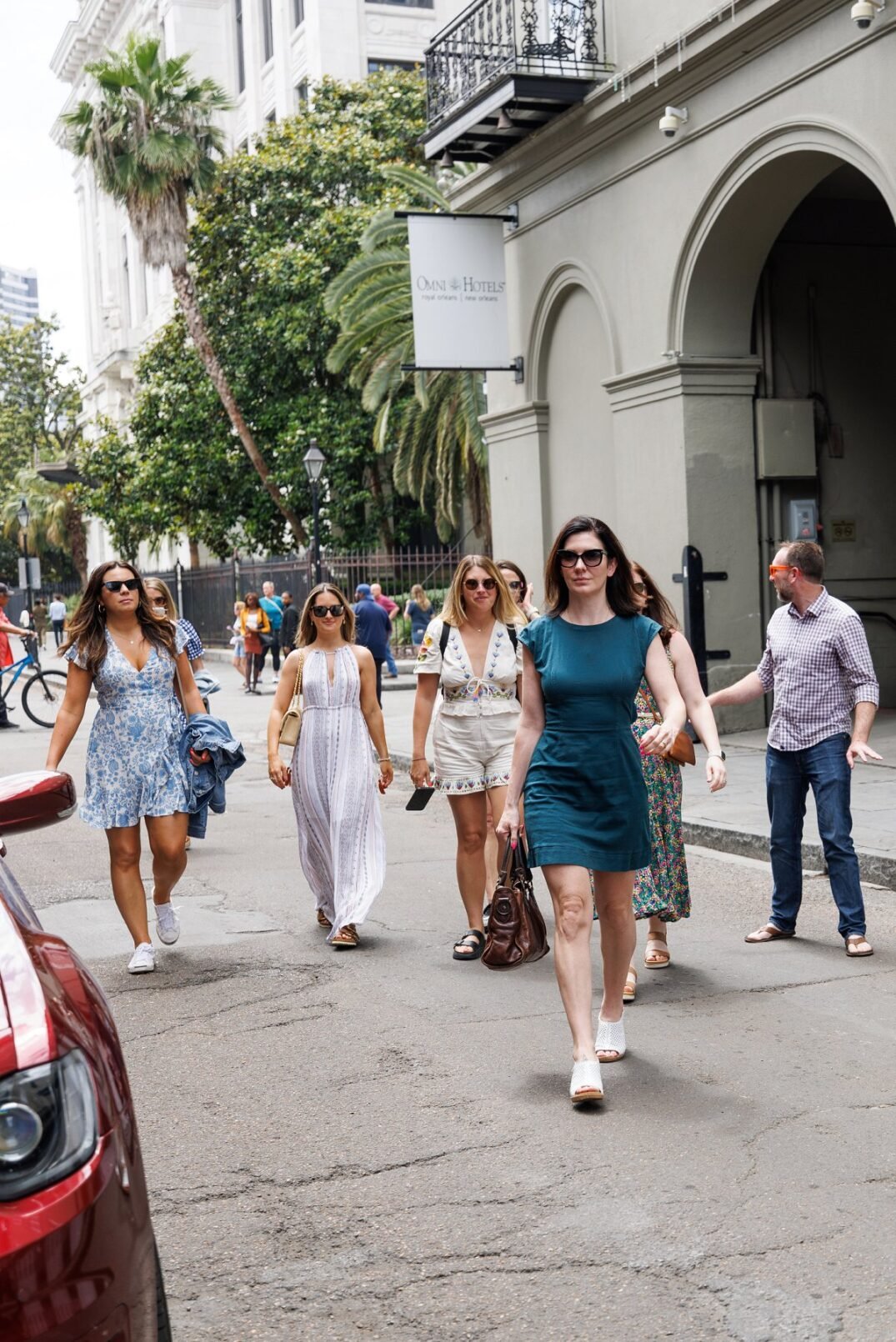 After lunch, we took some photos and had some free time to explore the French Quarter.
We started out at Cafe Du Monde where we got beignets and a cafe au lait for the perfect me up.
From there we walked around to visit the outdoor markets, local shops, and take in all that NOLA had to offer.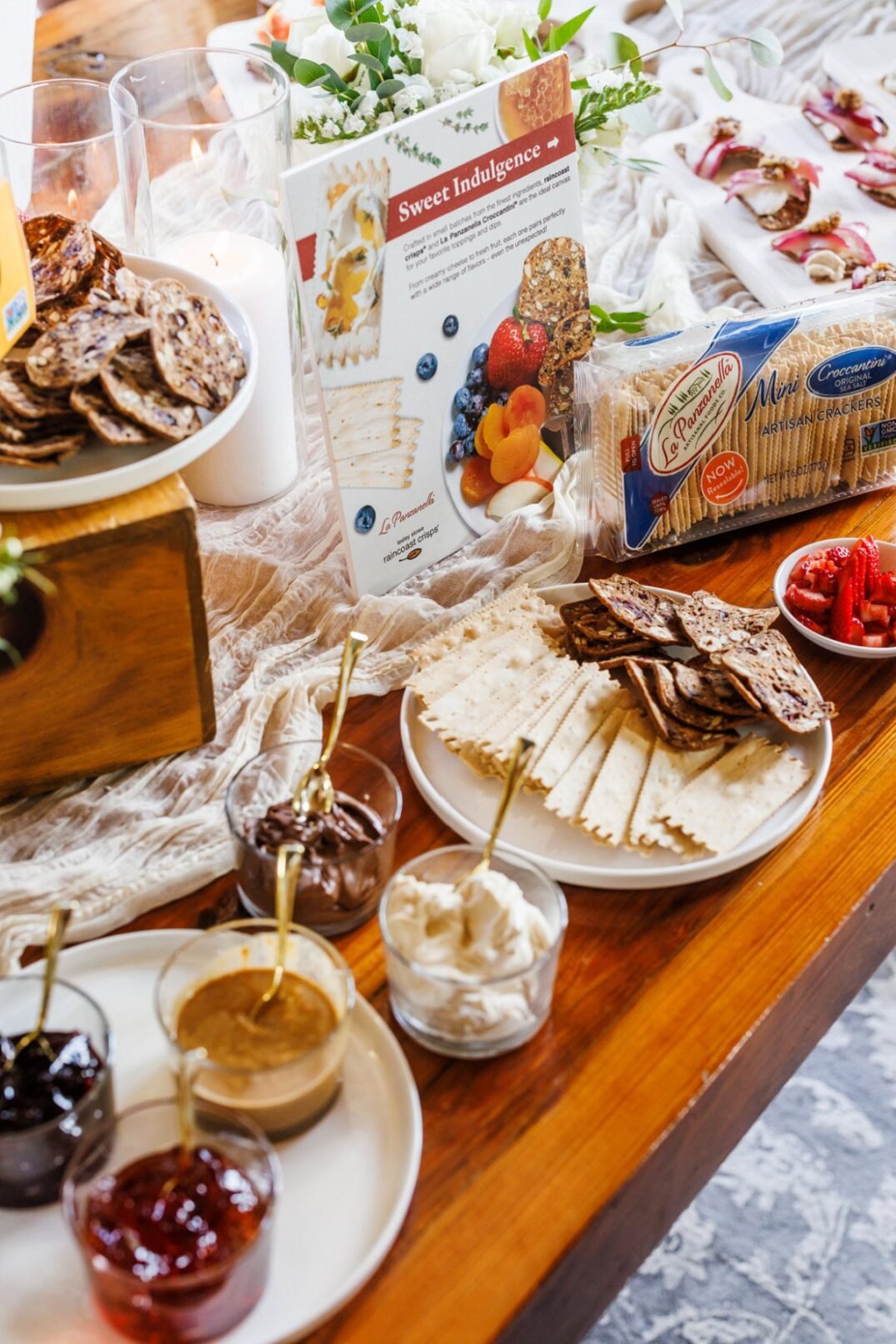 When we got back to the house, we were treated to an amazing Sweet and Savory Tasting Event held by La Panzanella & Raincoast Crisps.
During this event, we got to taste all of their amazing products while learning about what makes these brands so special.
It was so insightful and completely delicious. I had so much fun creating interesting bites from the beautiful spread that our hosts put on.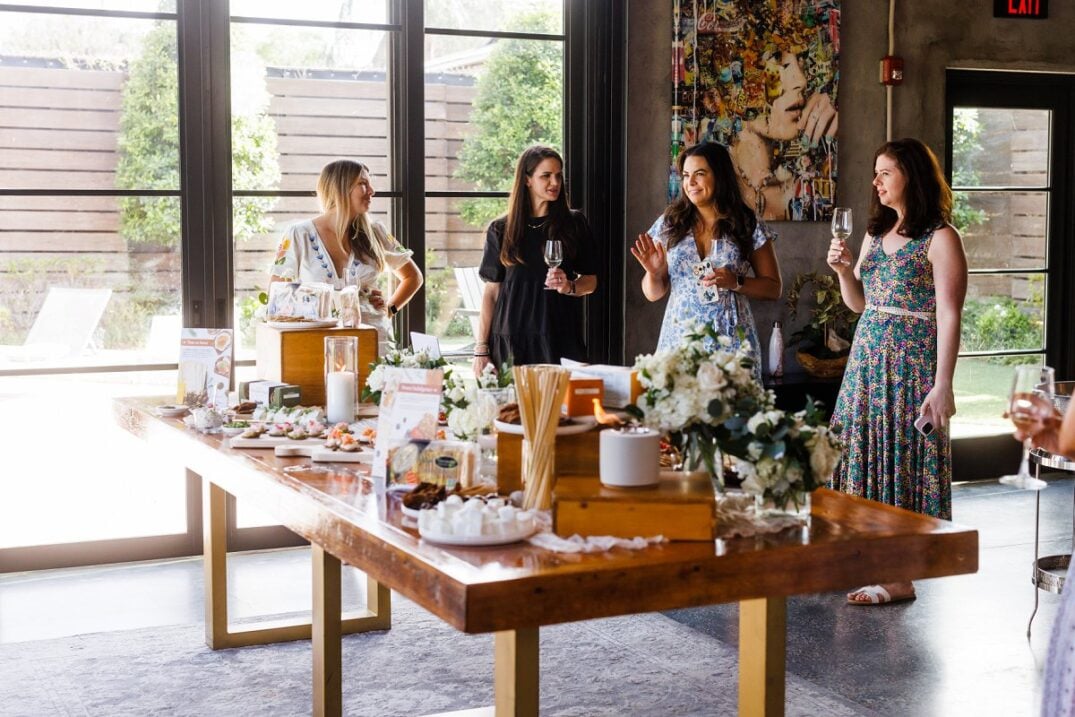 Next up was happy hour and group photos, both of which did not dissappoint!
After that, Chef Trimmel prepared a huge seafood boil at the house. And since I'm allergic to shellfish, the chef went above and beyond by creating me a chicken based boil that tasted absolutely delicious.
It was so nice to be included in this part of the weekend and I'm so grateful for everyone taking my allergy so seriously.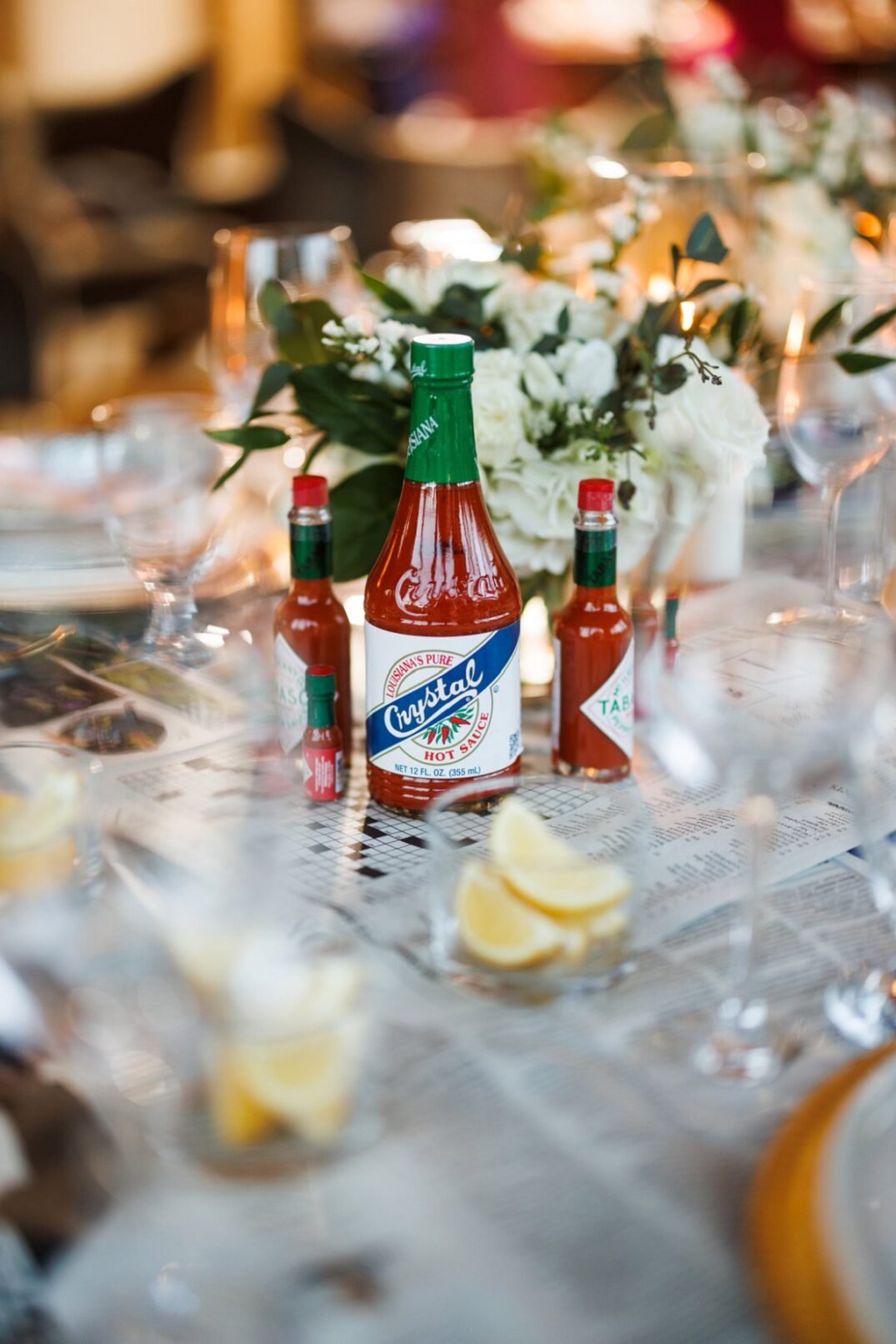 When dinner was over, we headed out for a night on the town! From our house, we walked to Frenchman Street which is known as the locals Bourbon Street.
We danced our asses off while enjoying the live music and having one too many tasty cocktails.
It was so fun... but not as much fun as the late night grilled cheese session that happened when we got home!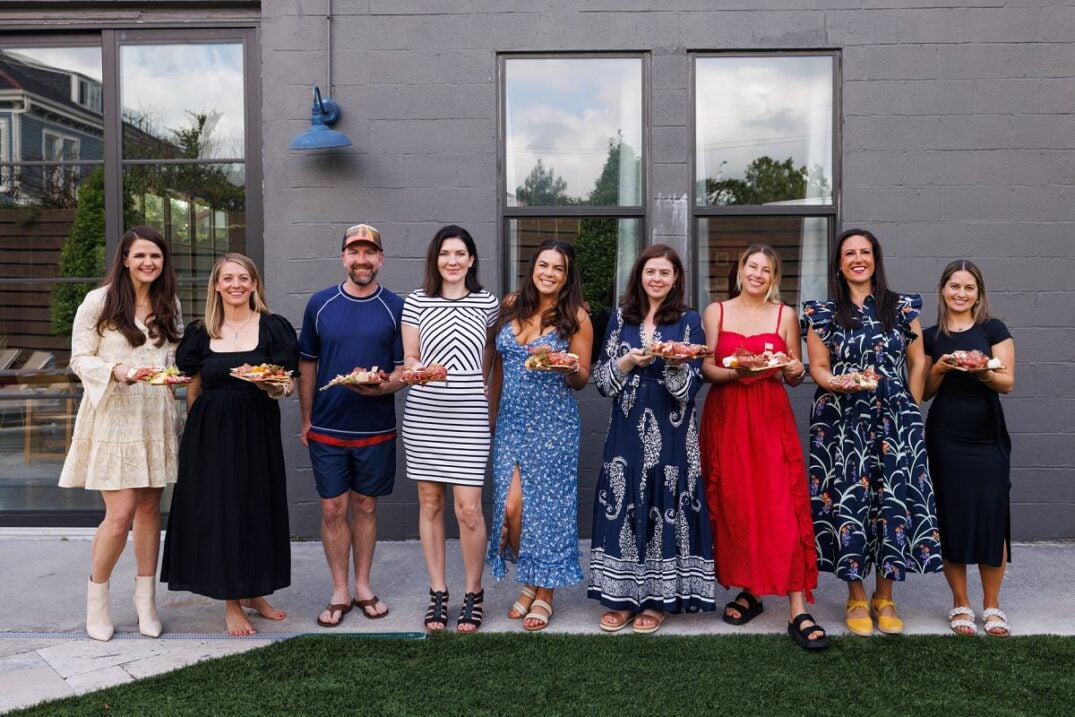 Day 3
Not gonna lie, I think the cocktails got the best of me because I missed the morning power walk around town.
Instead, I slept in and enjoyed the solitude of my own bed.
Once I woke up, I headed back to the kitchen for a fresh and satisfying healthy breakfast of loaded oatmeal and a delicious scrambled egg bar.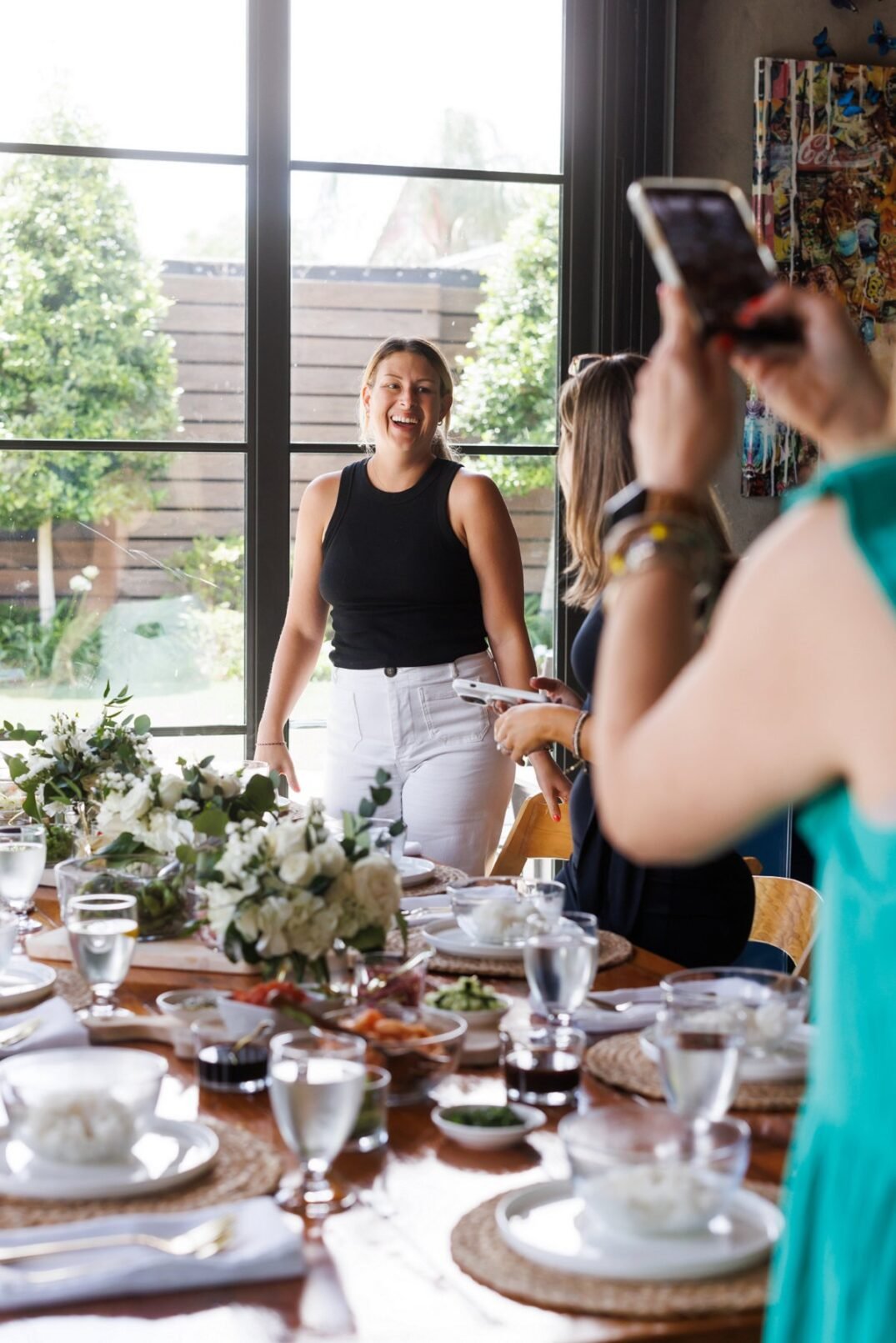 This day was definitely the most rewarding part of the trip and it truly helped me realize what I was missing in running my own business.
As a blogger, it's not really common to hear how other bloggers run their business, so this session was super valuable to me.
We talked about scaling and growing while getting input and suggestions from other attendees. As soon as I got home, I hired a virtual assistant and have been consistently seeing dramatic results which honestly just feels amazing.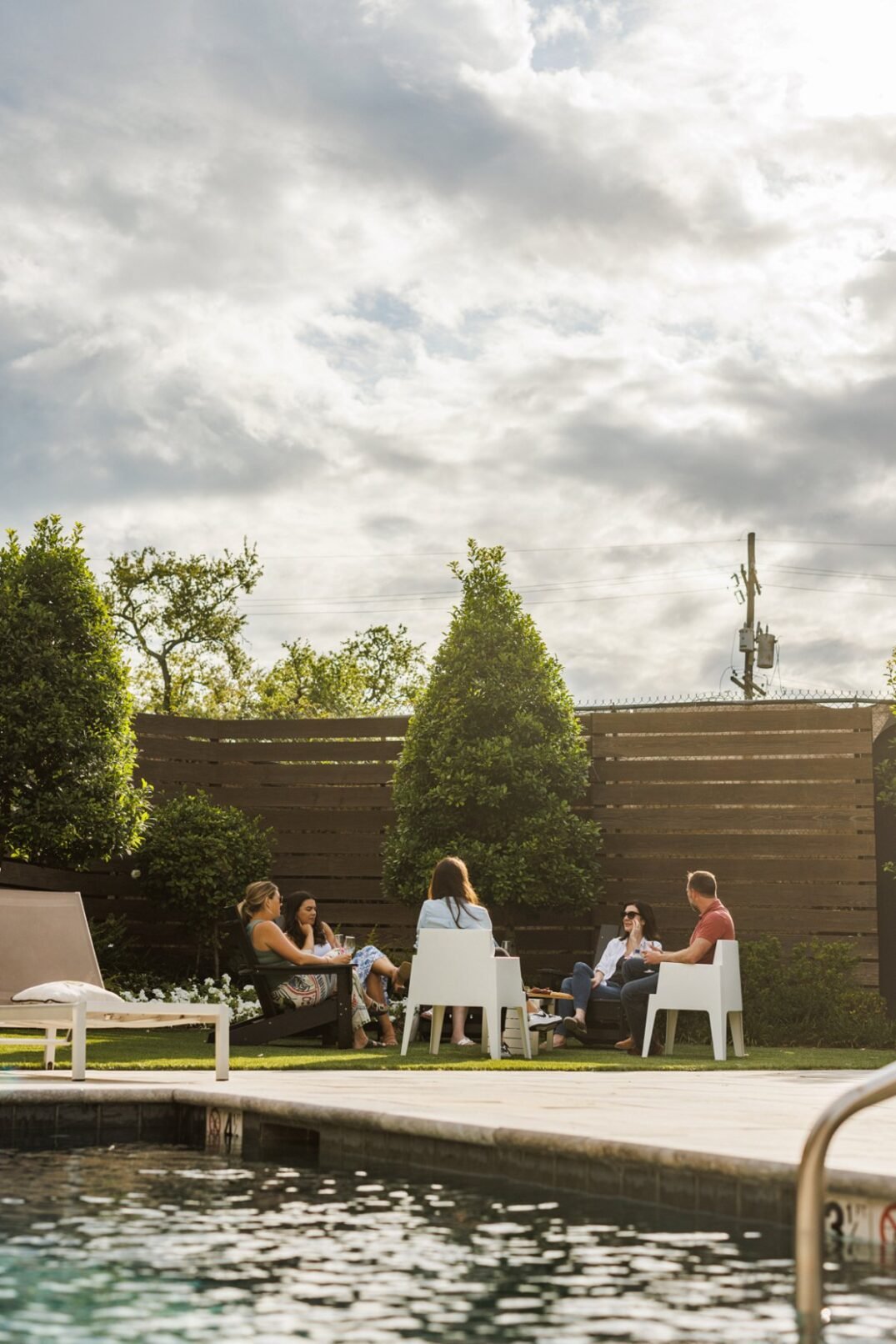 Next up was a Bento Box Session with Maxwell which is an amazing marketing firm for tons of delicious food businesses.
They gave us personalized Bento Boxes that were filled with tasty snacks which we enjoyed while being able to shoot questions back and forth between brand and blogger. It was super insightful and a great way to hear what brands want from bloggers when it comes to accessibility.
For lunch, Chef Trimmel prepared a build your own poke bar which was followed by the first of two brainstorming sessions.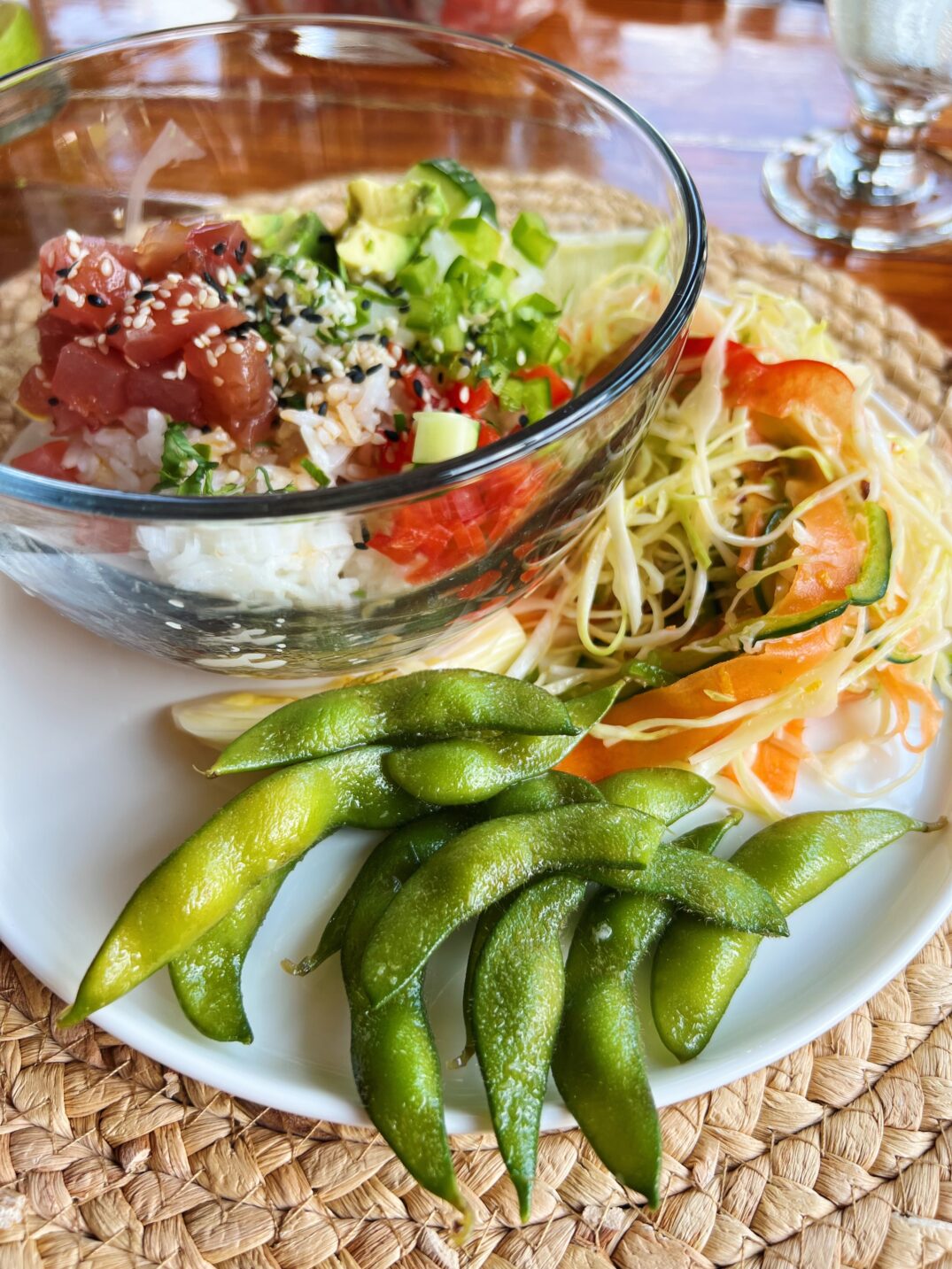 These brainstorming sessions were so beneficial to me. We were each able to ask a question and then we went around the room coming up with solutions for each blogger. It was amazing and so, so, SO incredibly helpful.
We then did a charcuterie building workshop with the angels from Del Duca. As someone who eats, breathes and lives cheese and charcuterie, I found this class to be super helpful, incredibly fun, and of course absolutely delicious! Gaby was truly an icon and I loved meeting her!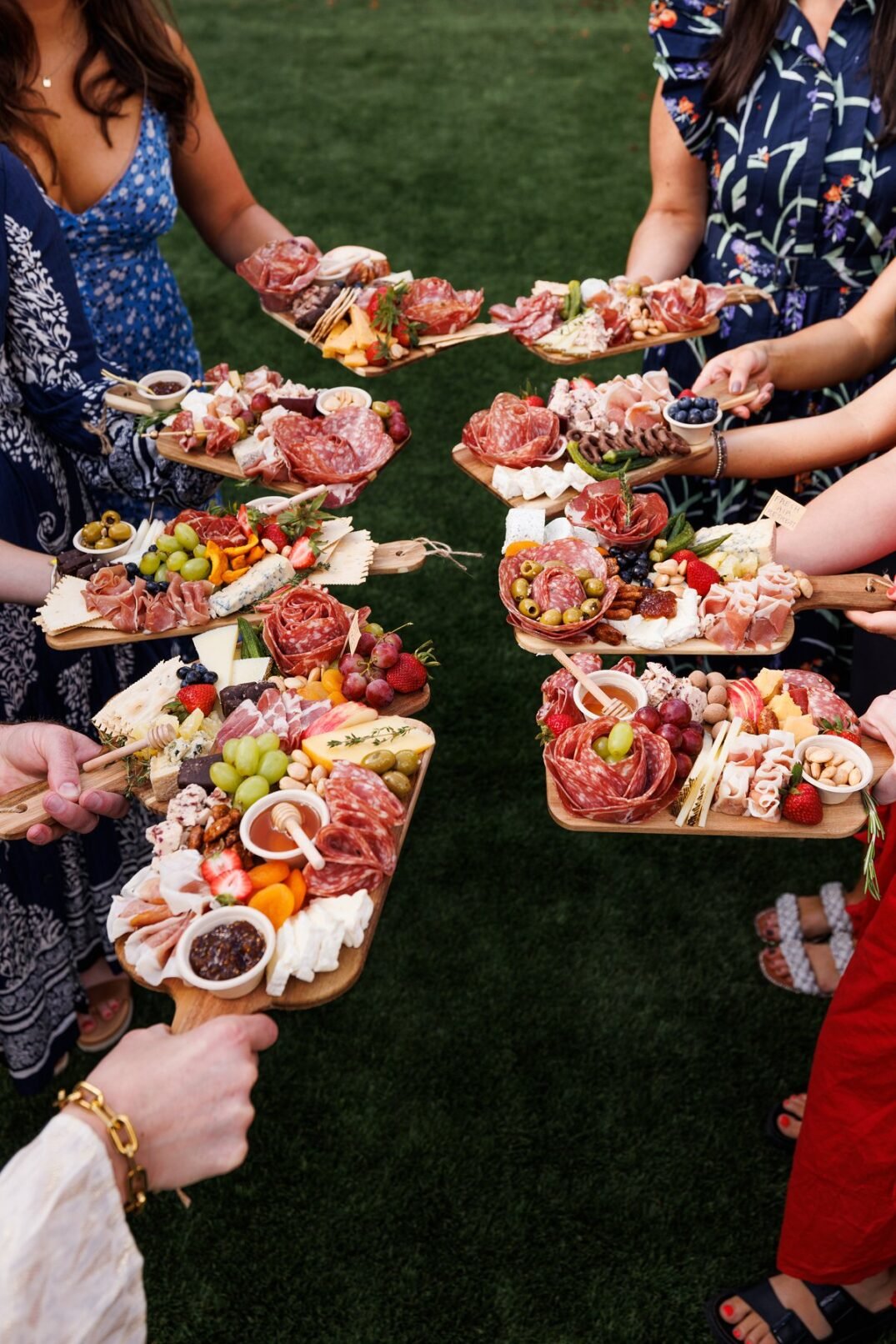 After the second problem solving session, it was time to enjoy some live music at Lafayette Square. We got VIP passes to their Wednesday at the Square Concert series and it was so much fun to vibe out.
Right after that, we walked over to the Ace Hotel to have a happy hour at their Alto Rooftop Bar. The drinks were delicious and the views slayed.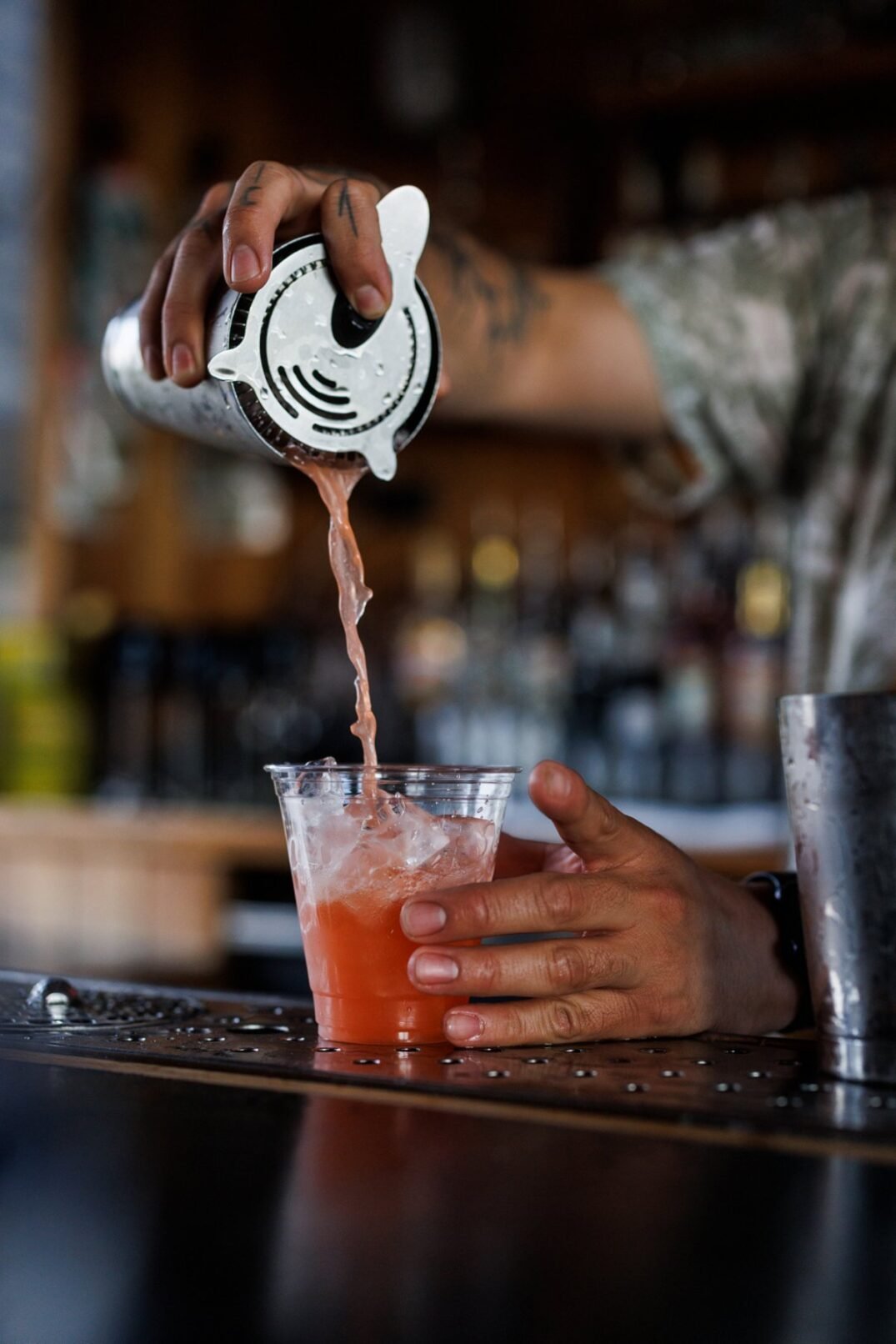 From there, it was time to close out the trip with a big dinner at the iconic Commander's Palace.
This New Orleans foodie landmark dates back to 1893 and is the winner of 7 James Bear Awards. The also have a female executive chef, Meg Bickford, who blew us away with her culinary creations.
During the dinner, we basically tasted everything on the menu. We ended with about 15 desserts spread across the table which was the perfect sweet ending to this incredible trip.
After that, we headed home to fly out the next day.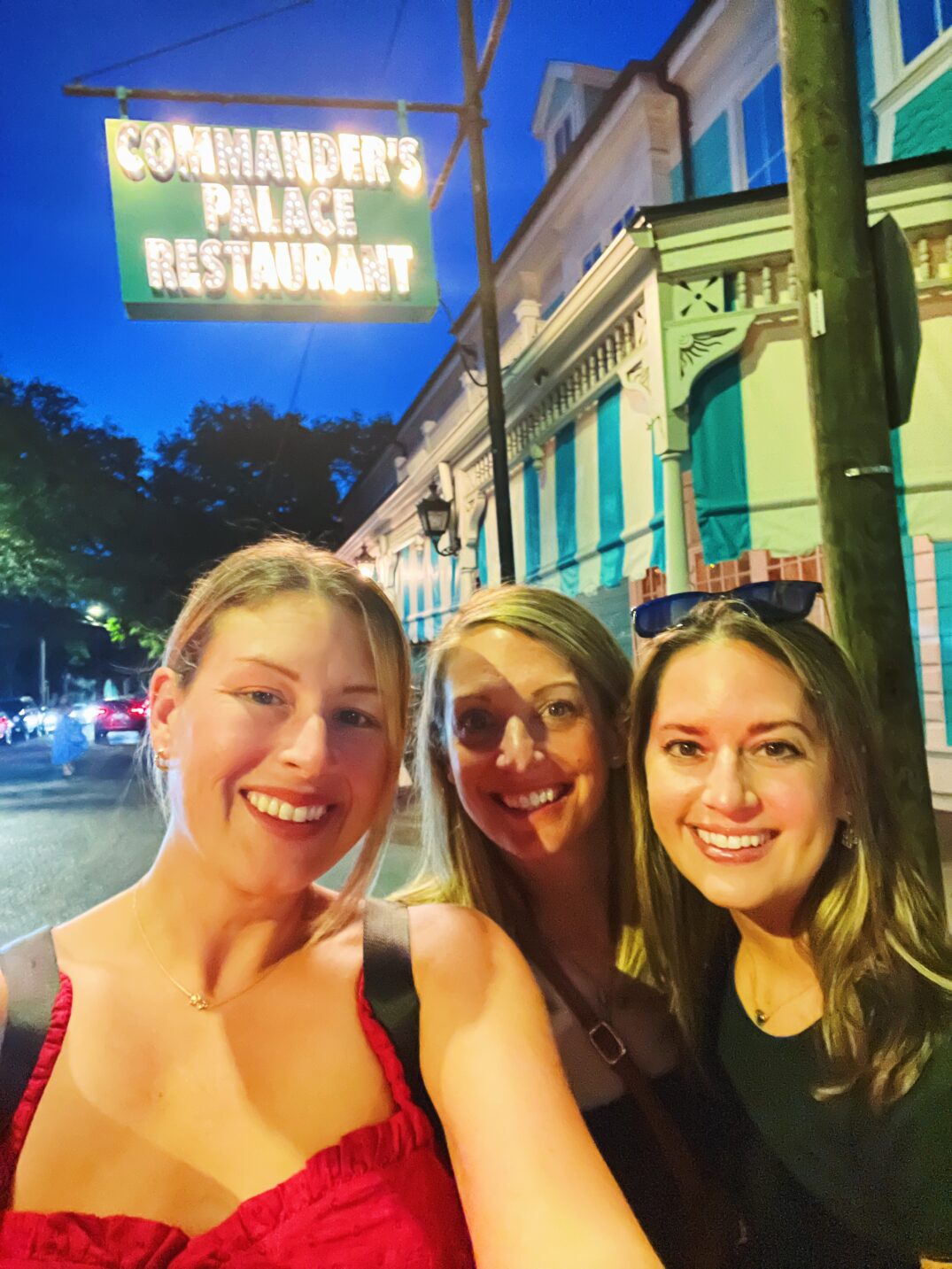 How to attend the Fresh Air Retreat
If you're a food blogger who's thinking about attending Liz and Lauren's Fresh Air Retreat, I highly recommend it
You can apply on their website and be sure to follow them on social media for upcoming retreats and helpful information.