As you may know, Fort Myers, Sanibel and Captiva have all undergone massive changes after Hurricane Ian but with our tourism support, we can help rebuild and bring these beautiful islands back to life! In this foodie-focused travel guide, I'm sharing our itinerary and all the incredible restaurants and activities that are now open for business.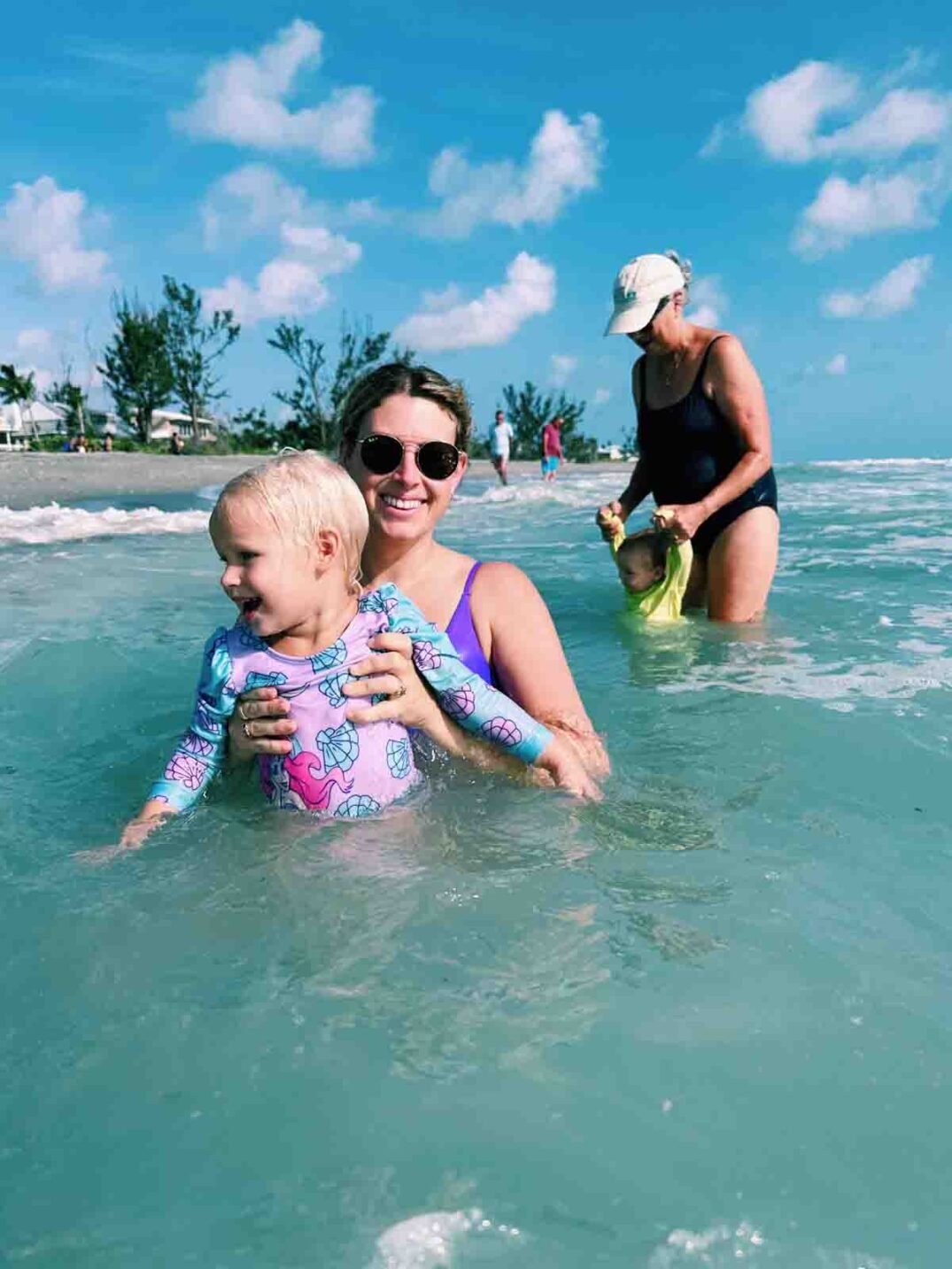 Day 1 - Checking In & Getting Situated
The first day of our trip involved driving from New Smyrna Beach down to Captiva.
We arrived in town at about 3pm which was perfect for our check-in time at The Celebration Penthouse which is managed by 'Tween Waters.
Located at the top floor of a 3 story townhouse, this spacious vacation rental has 2 huge bedrooms, 2 full baths and all the amenities you could need. There was also a fully functioning kitchen, multiple balconies, an elevator, a swimming pool and enough space for a family of four to be comfortable.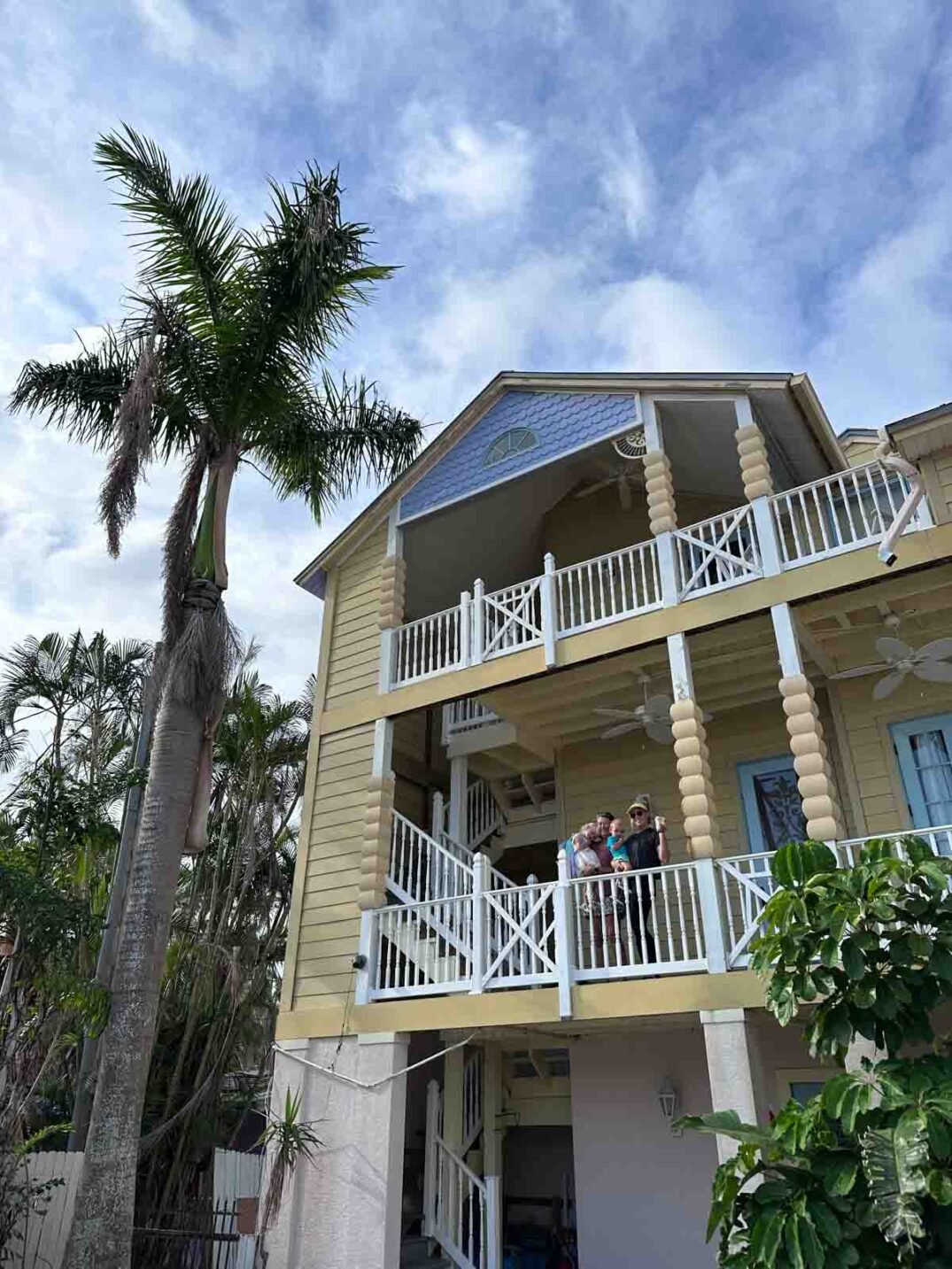 Plus, this amazing accommodation is located on Andy Rosse Lane which is probably the best possible location we could have asked for!
Not only is the house steps away from the Mucky Duck, RC Otters, The Bubble Room but you can also walk to the end of the street to the pristine Andy Rosse Lane Beach.
This beautiful beach doesn't have any public parking so unless you're super local, you really can't get to it which makes it absolutely dreamy and super secluded! It was just what I wanted and I'm so happy that we got to stay here!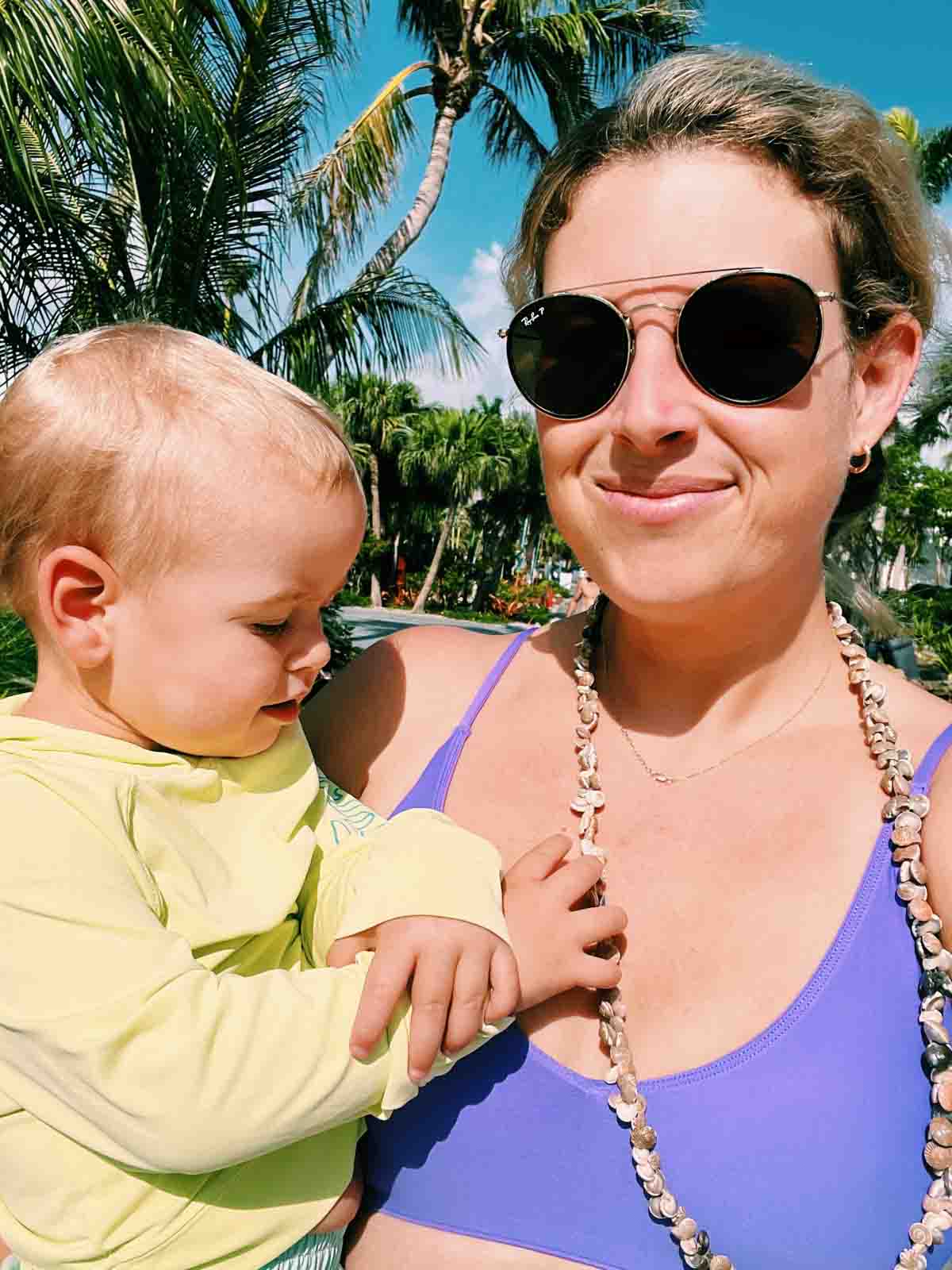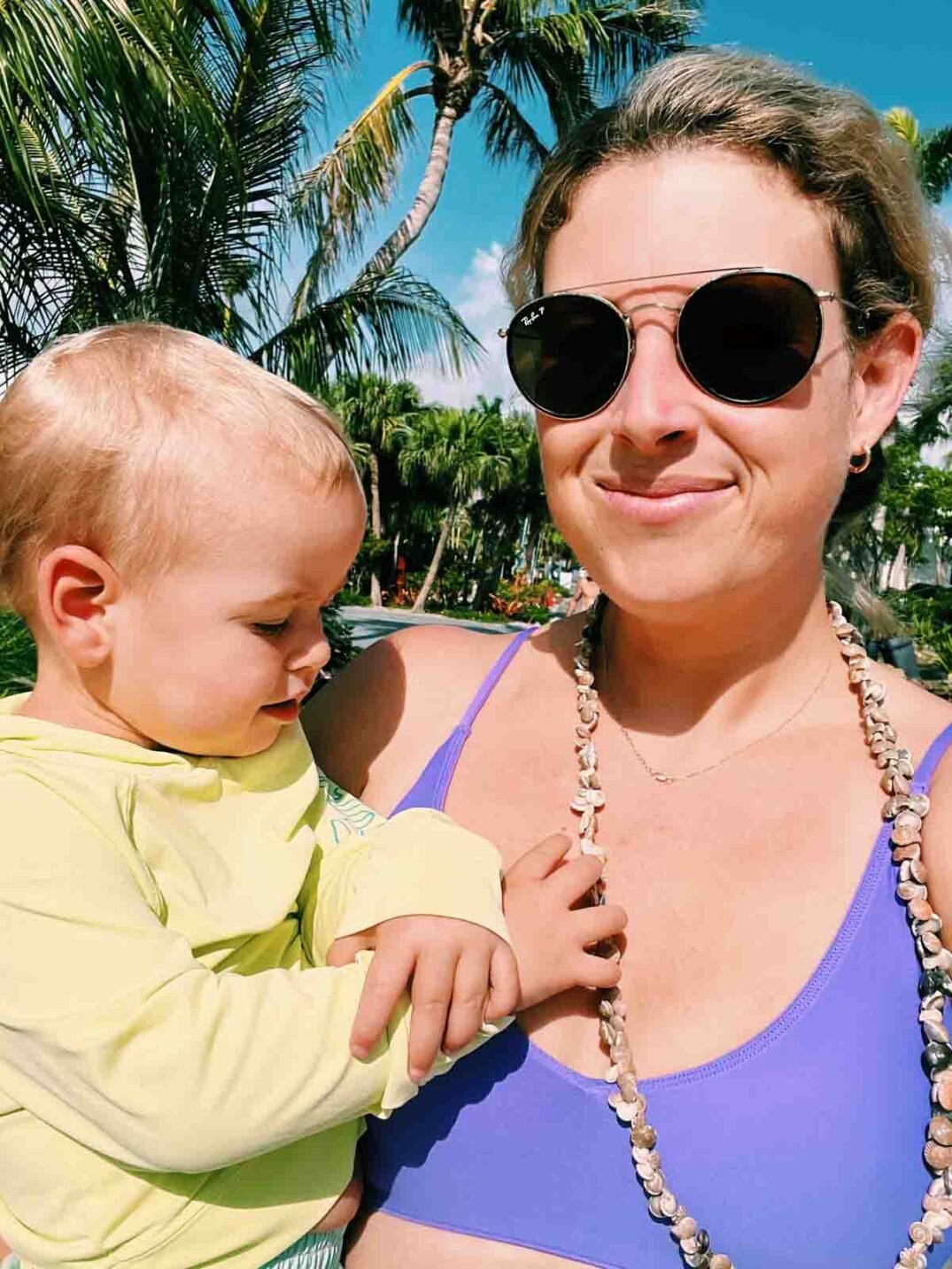 If you walk to the other end of the street, you end up at Captiva Cruises which is where you can catch the ferry to Cabbage Key -- but more on that later!
And lastly, which I didn't realize until we got there, but if you stay here, you also get to take advantage of all the amazing amenities at 'Tween Waters like their pools, golf course, starbucks and more.
After we checked in and got settled, we went for a dip in the ocean before grabbing a slice of my favorite cake in the entire world - the Orange Crunch Cake from The Bubble Room.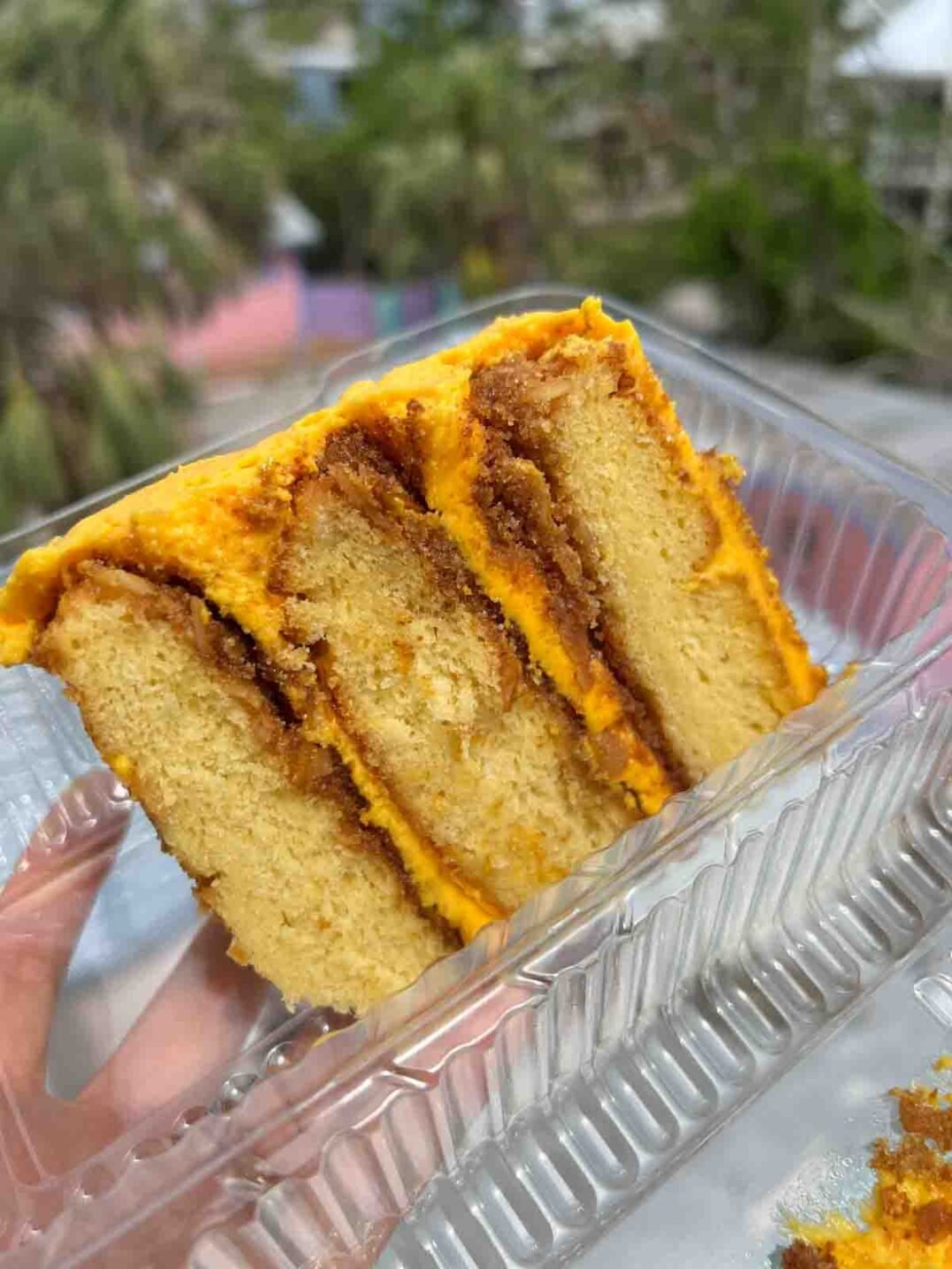 But full disclosure, the Bubble Room is slated to reopen in September but luckily they opened an ice cream parlor meets cafe nextdoor named Boops!
After our pre-dinner dessert, (we're on vacation right?!) we headed to dinner at The Mucky Duck - and yes, The Mucky Duck survived Hurricane Ian and is thriving and is just as busy as ever!
The Mucky Duck Neighborhood Pub is probably the most iconic restaurant on Captiva. It's been there since the late 1970s and is still just as popular as ever.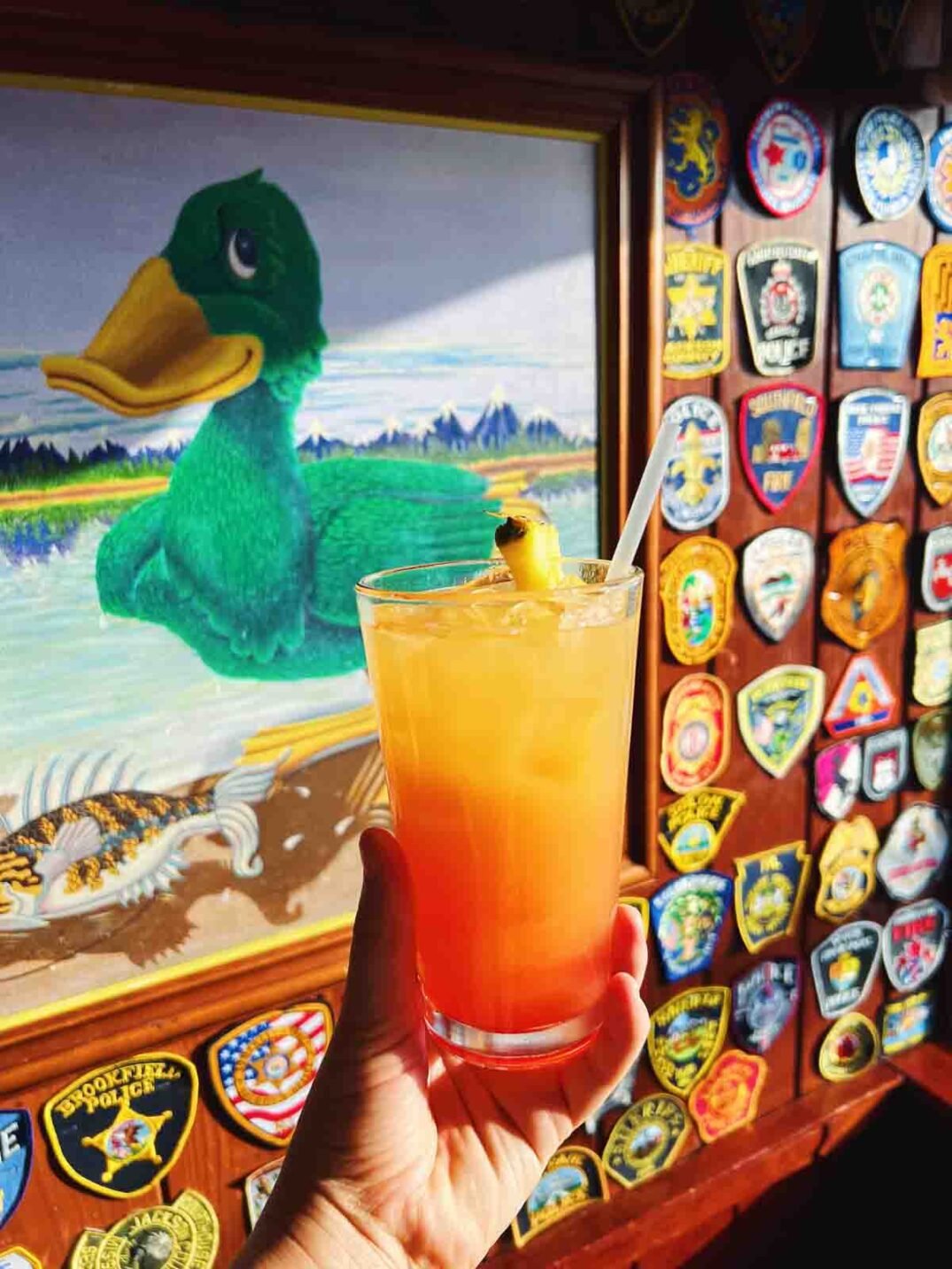 You can expect to find traditional pub fare with a local Floridian twist along with the most beautiful beachside views to watch those famous Captiva sunsets!
For food, I ordered the special of the day which was a delicious piece of grilled mahi mahi that was tossed in a lemony butter sauce with tons of fresh vegetables.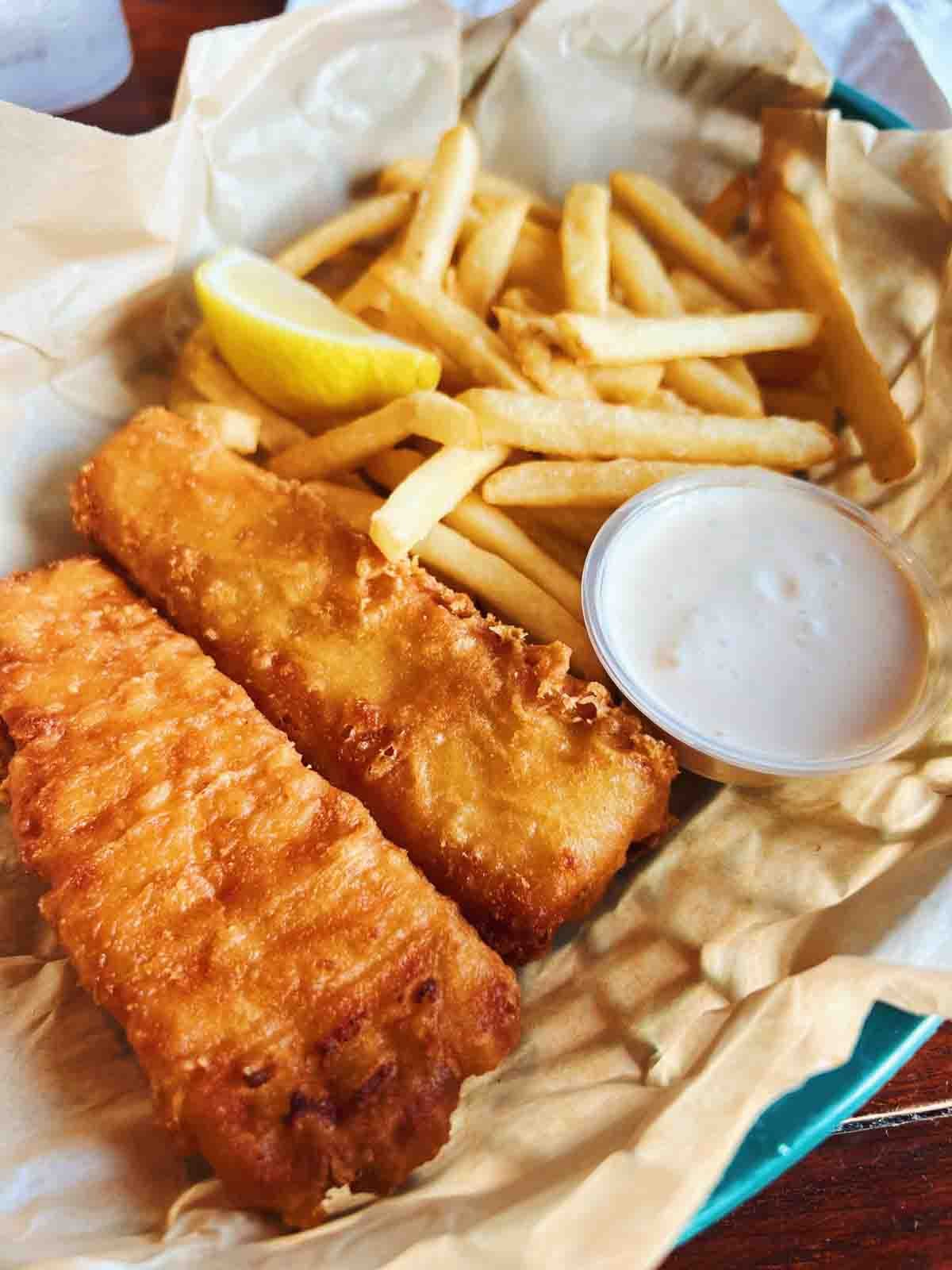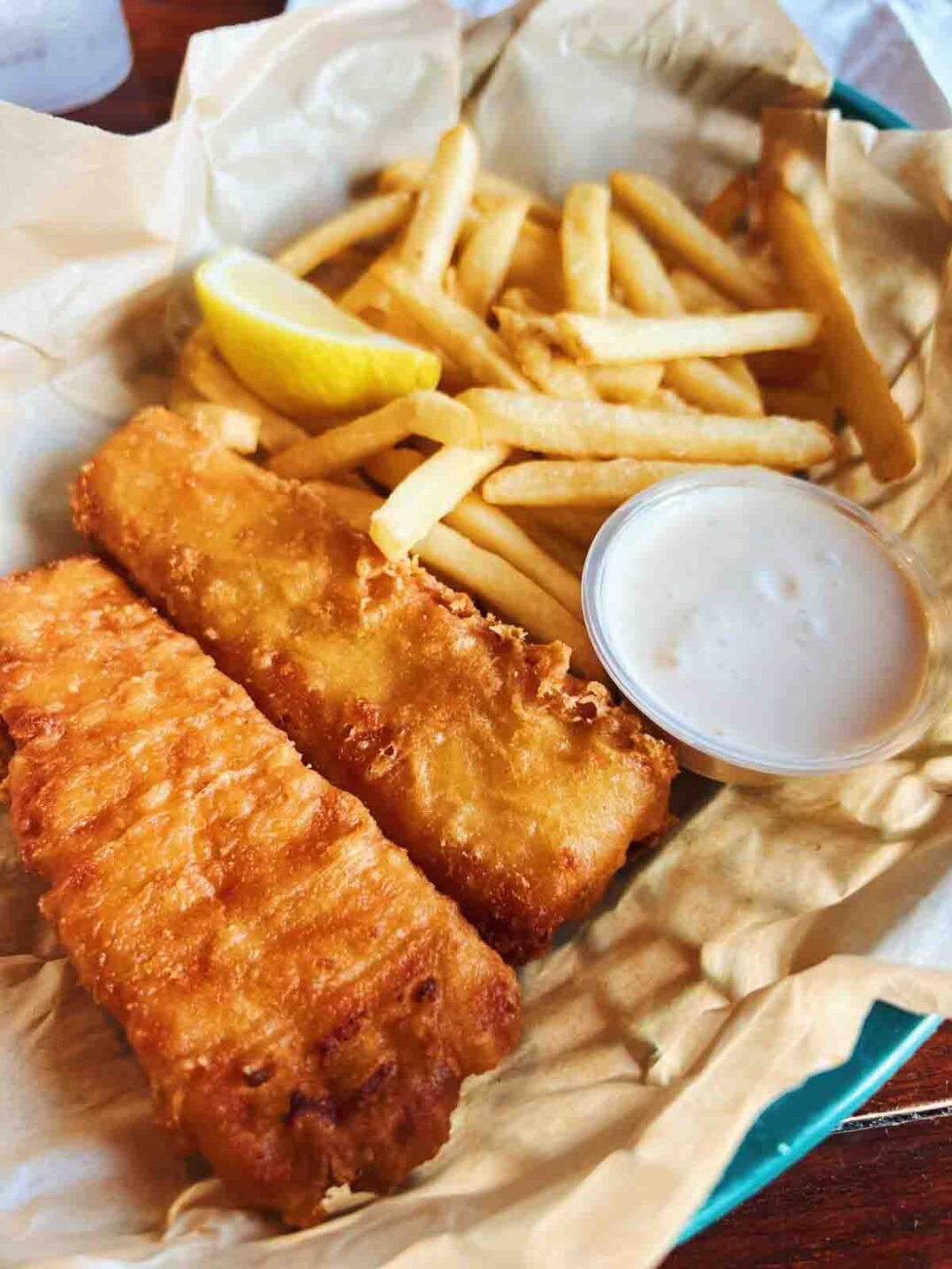 My husband got their famous grouper sandwich (which was HUGE!) and my kids chowed down on their perfectly fried fish and chips and a hot dog.
My mom, who had been going to The Mucky Duck since before I was born, relived her 30s with a delicious beach burger that she loved.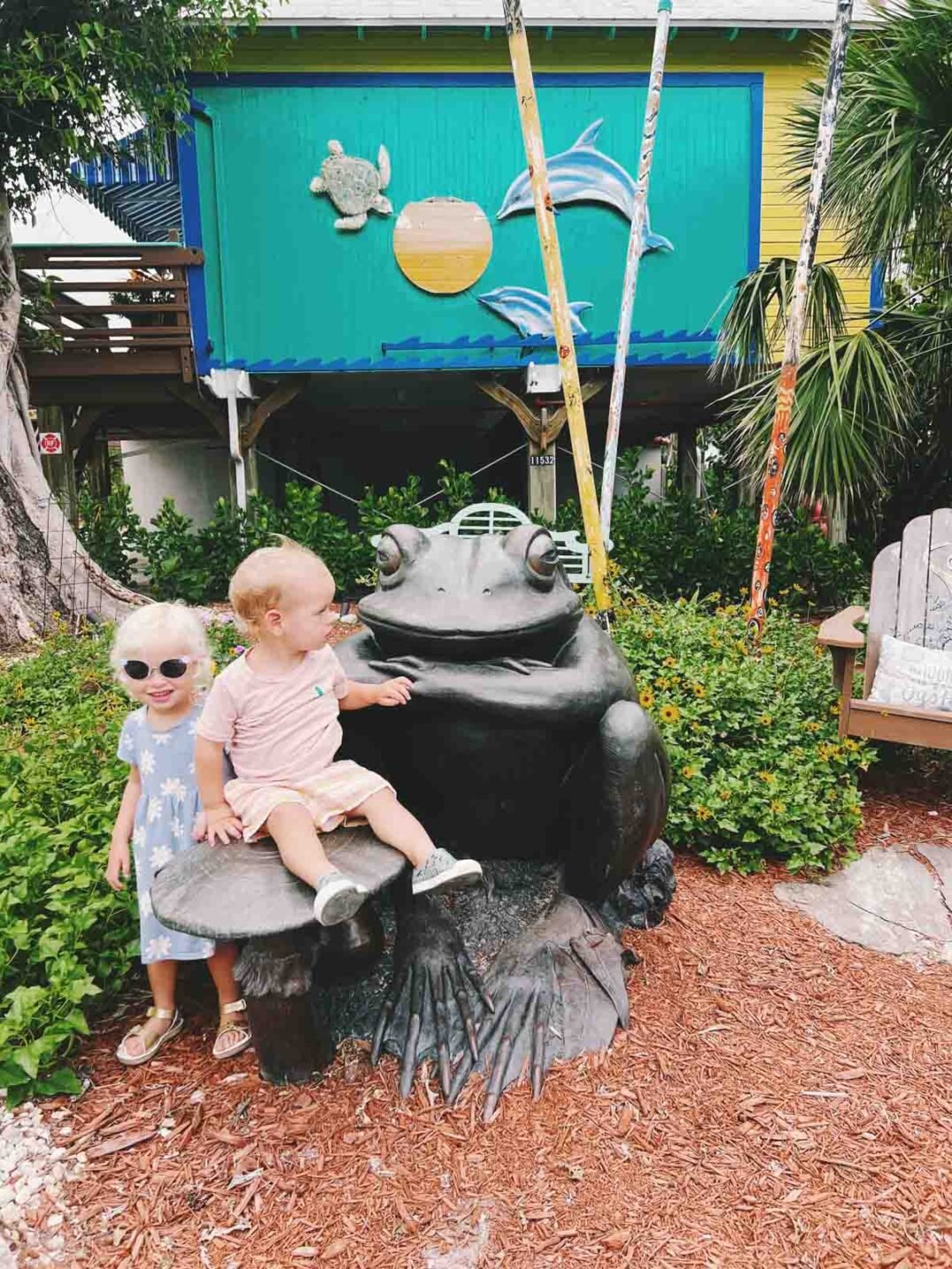 Day 2: Exploring the Islands & Tasting Local Cuisine
Since our kids get up at the crack of dawn, we woke up super early and watched the sun rise over the Pine Island Sound, which is the waterway between Sanibel/Captiva and Pine Island.
Typically while traveling, we love starting our day by supporting small family cafes but since we were up so early, the only place to get coffee was the Starbucks located just outside of South Seas Island Resort. And it was great -- Not crowded at all, super friendly baristas, and the classic Starbucks beverages you'd expect from any of their locations.
After that, we took another dip in the ocean and then got ready for breakfast.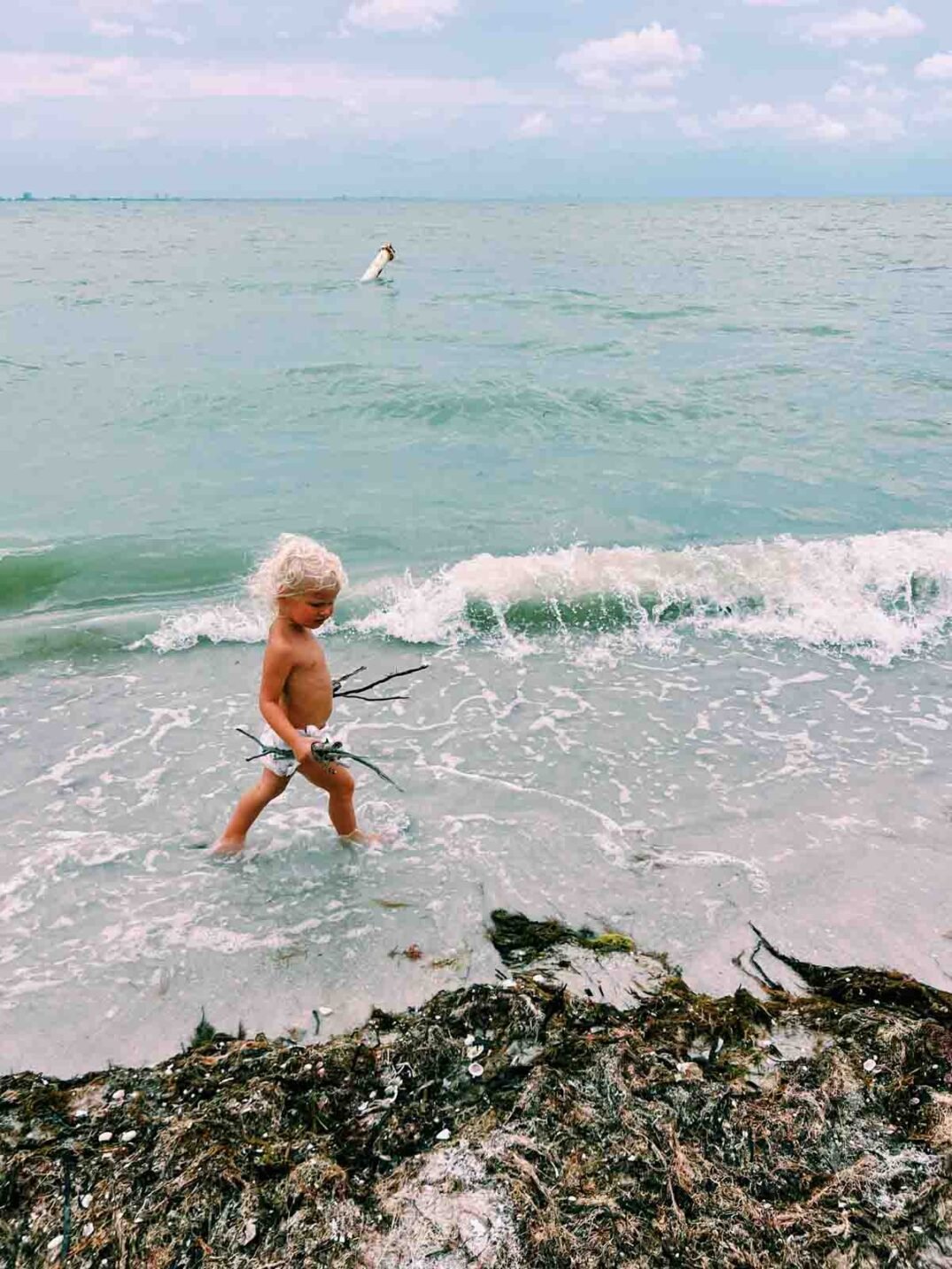 Originally, we had plans to visit the Blue Giraffe Food Truck but it was only open from 10-11 for breakfast and at this point it was only 8:30am and we were starving!
So we pivoted and ended up at Jerry's Cafe which is located inside Jerry's Food which is the grocery store that I grew up going to.
We had a wonderful breakfast full of pancakes, breakfast burritos, omelets and hot coffee. It was classic yet perfect and I highly recommend stopping here for a solid breakfast.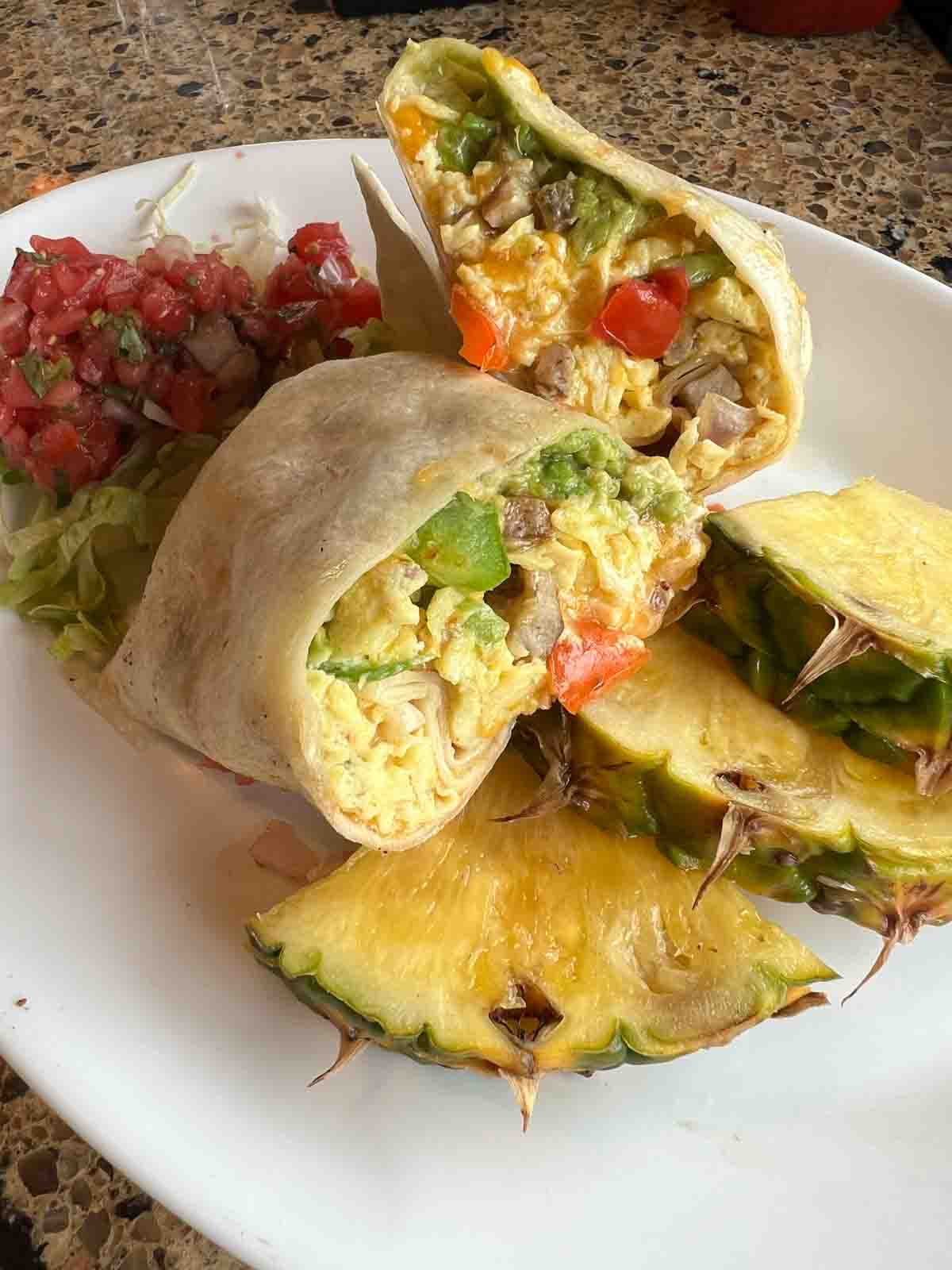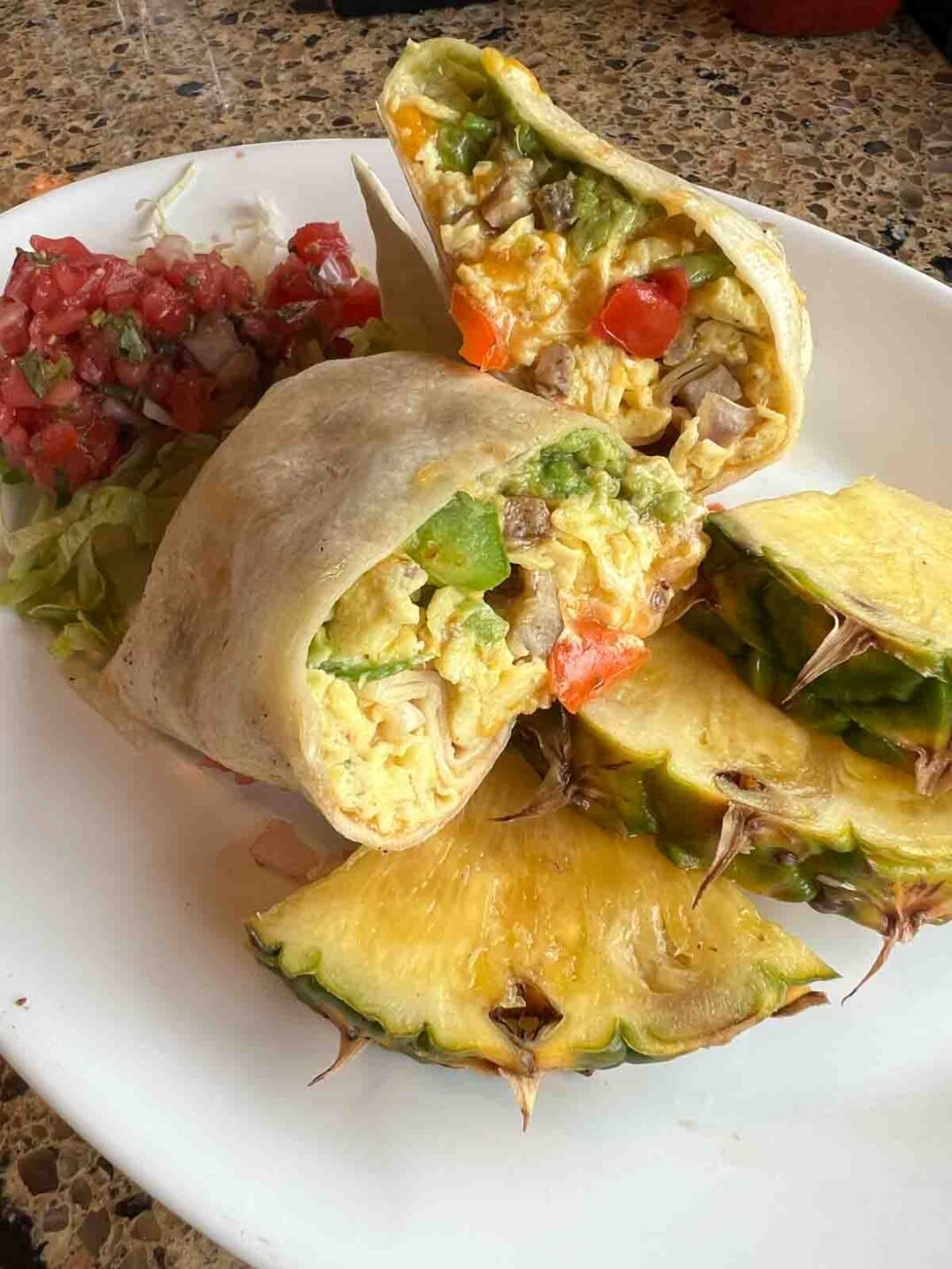 After that, we headed to J.N. "Ding" Darling National Wildlife Refuge which is a national wildlife refuge that you can drive, bike, or walk through.
We didn't see a whole lot of wildlife but it felt good to get some fresh air and move our legs a bit!
For lunch, we stopped at the new Doc Ford's Rum Bar and Grille which is located on Sanibel Island. This restaurant is named after a fictional character dreamt up by writer Randy Wayne Right.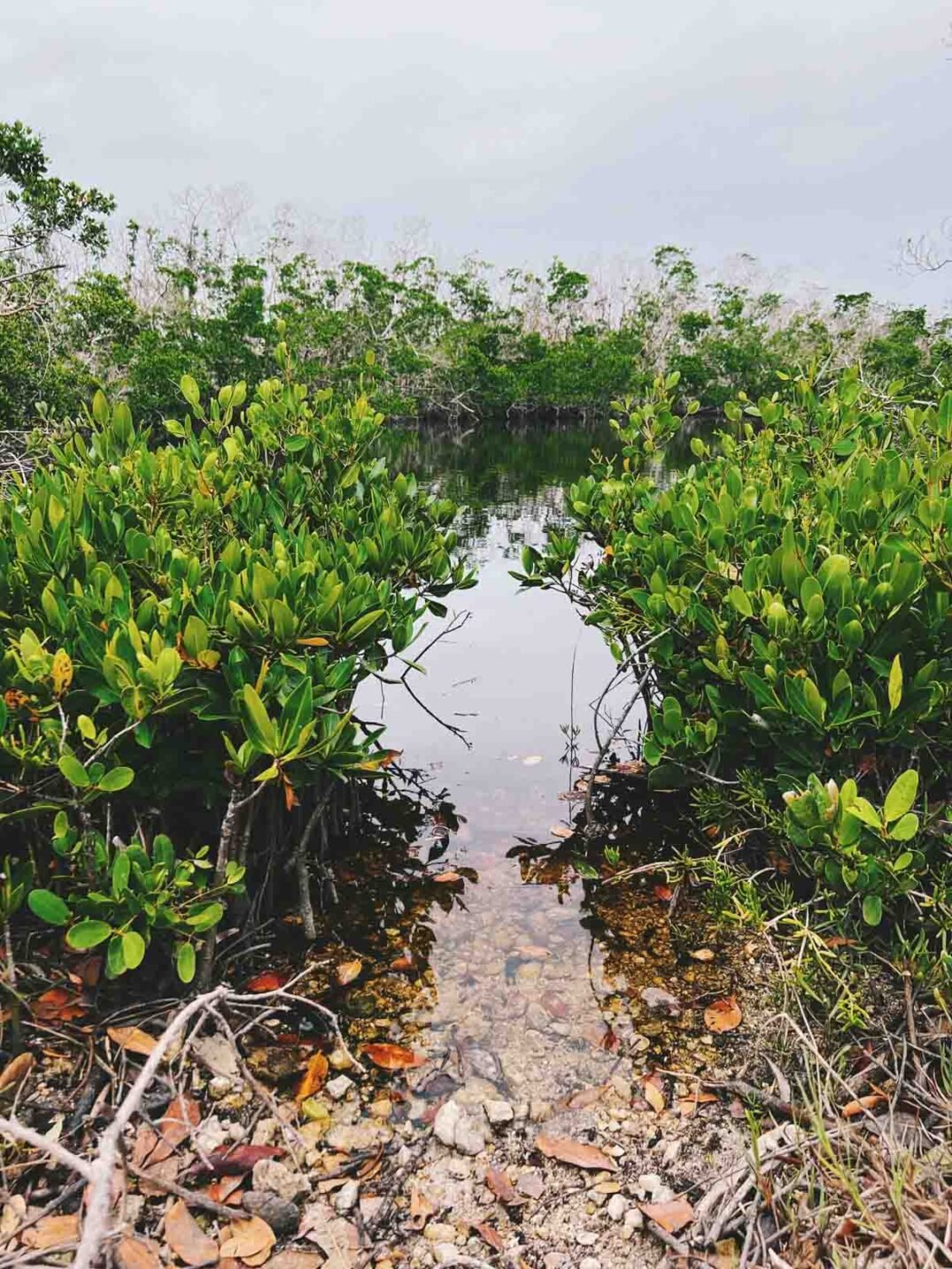 It's a big, beautiful restaurant with a menu packed full of colorful, tropical dishes that highlight Florida's diverse food scene.
We started out with deliciously cheesy jerk chicken tostadas that I'm still thinking about to this day! For the main dish, I got an incredible macadamia nut crusted grouper and my husband got another fried grouper sandwich... yes he's obsessed and cannot get enough!
The kids got pasta and a flatbread pizza and my mom got a fried shrimp po'boy. Everything was delicious and it was such an open, fun space for the kids. Bonus points for the huge aquarium that pretty much had the whole cast of Finding Nemo!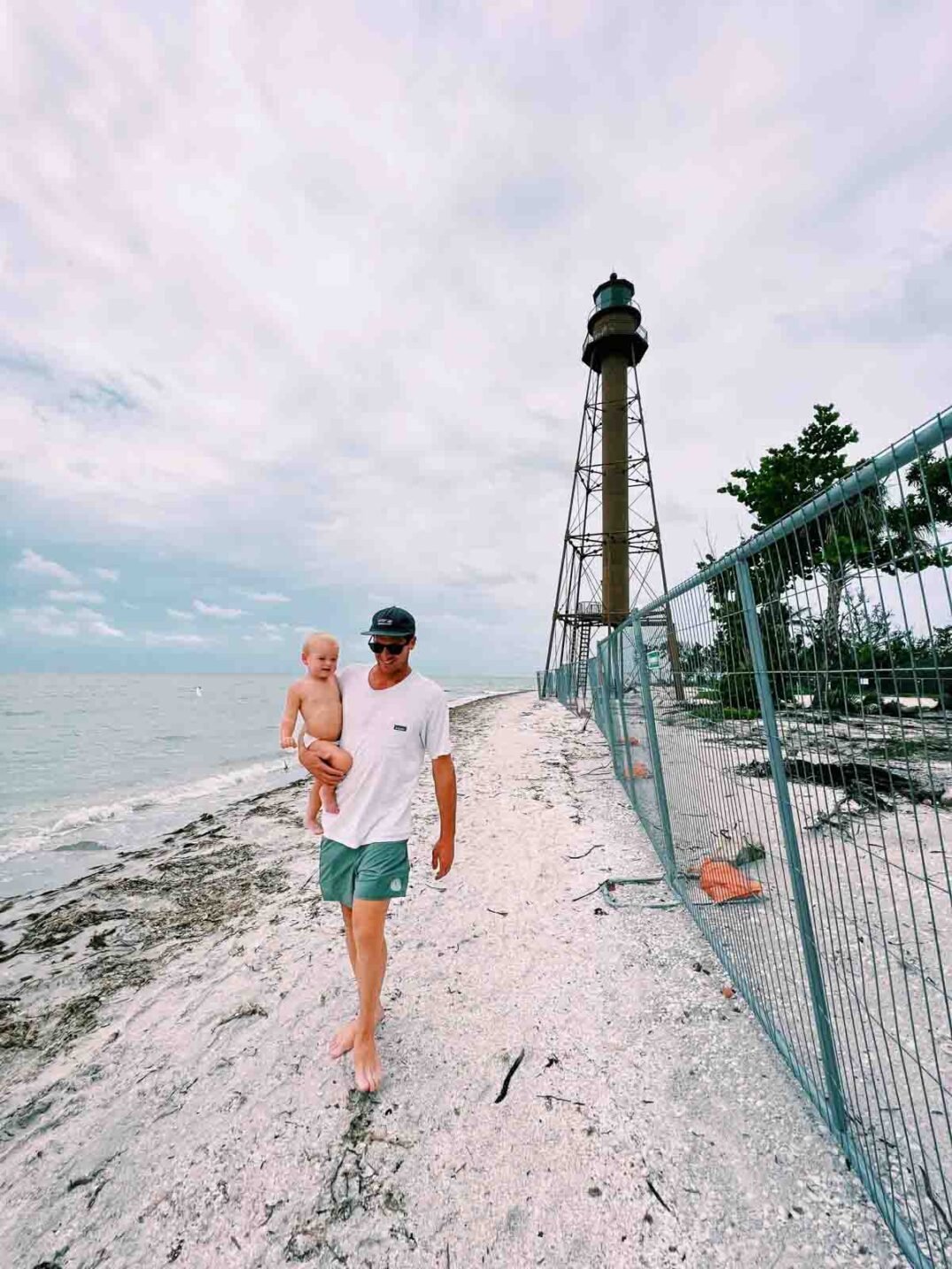 After that, it was time to hit the beach so we headed Sanibel Light House. We took a long beach walk, admired the lighthouse, got in the water, splashed around a bit, and picked up some beautiful sea shells... while Poppy collected 100 driftwood sticks.
This beach was super easy to get to and there was a ton of parking. I don't know if it's because they just reopened this beach, but regardless it was beautiful and super convenient which is just what I'm looking for when traveling with two toddlers!
Then before we knew it, dinner rolled around and we headed to Rosalita's Cantina. This brand new restaurant was absolutely amazing and so, so, SO cute!
We started the traditional way with a big basket of light, freshly fried chips and tasty salsa. And since they had a whole margarita menu, we decided we needed one of those, too!
I started with a pomegranate margarita which was seriously one of the best margaritas I've ever had!
For food, we started with the goat cheese and butternut squash tamales which blew my mind! Such a fun flavor combo and I can't wait to recreate something like this for my blog!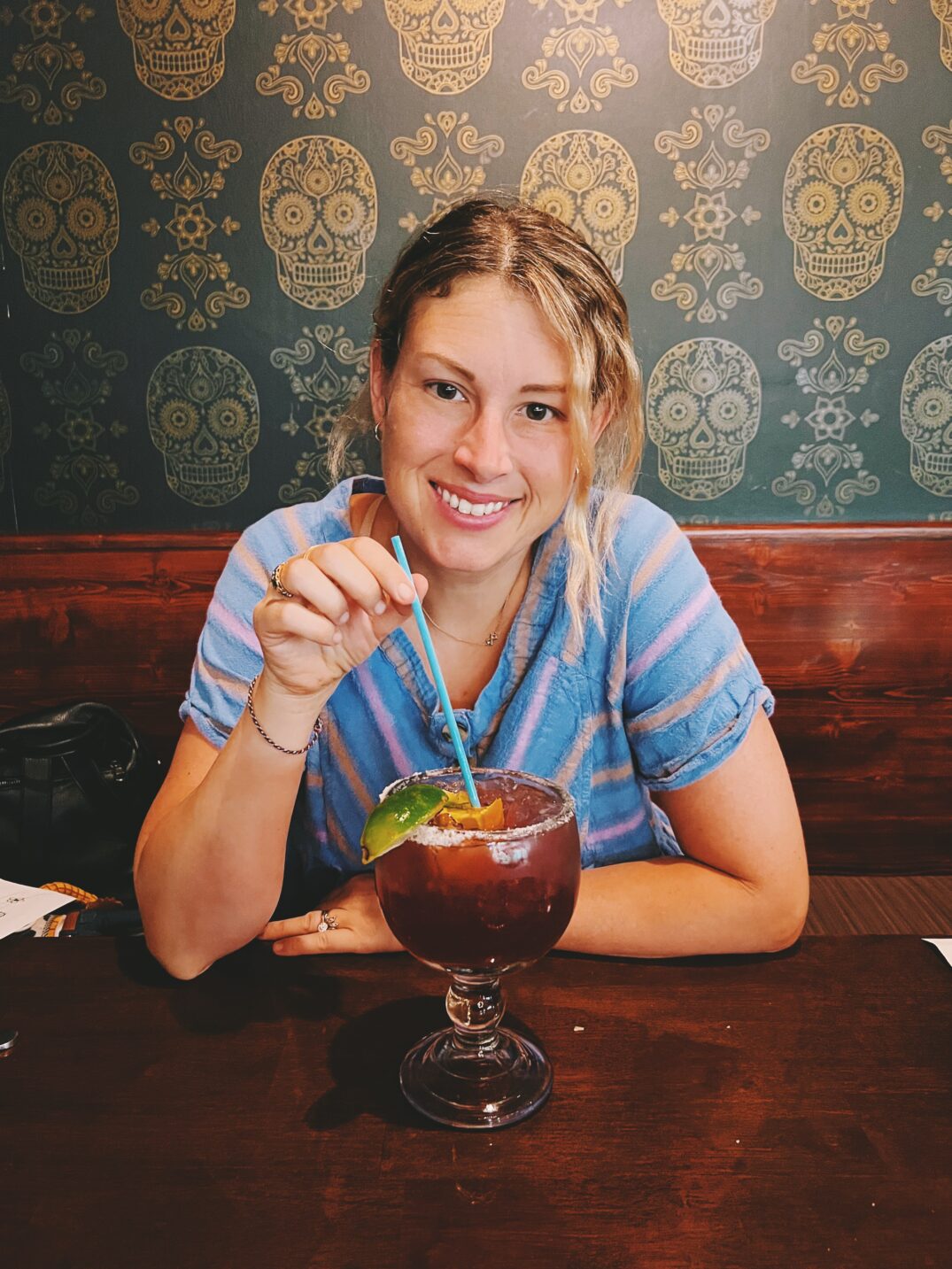 For the main course, I got a classic order of chicken fajitas and Jerm got Barbacoa Beef Street Tacos. My fajitas were HUGE and perfect. The street tacos were on another level with tender, slow braised beef, queso fresco and incredible salsa.
The kids crushed a quesadilla and a crispy taquito and we were all super satisfied! This trendy insta-worthy Mexican restaurant is def worth a visit if you're in the area!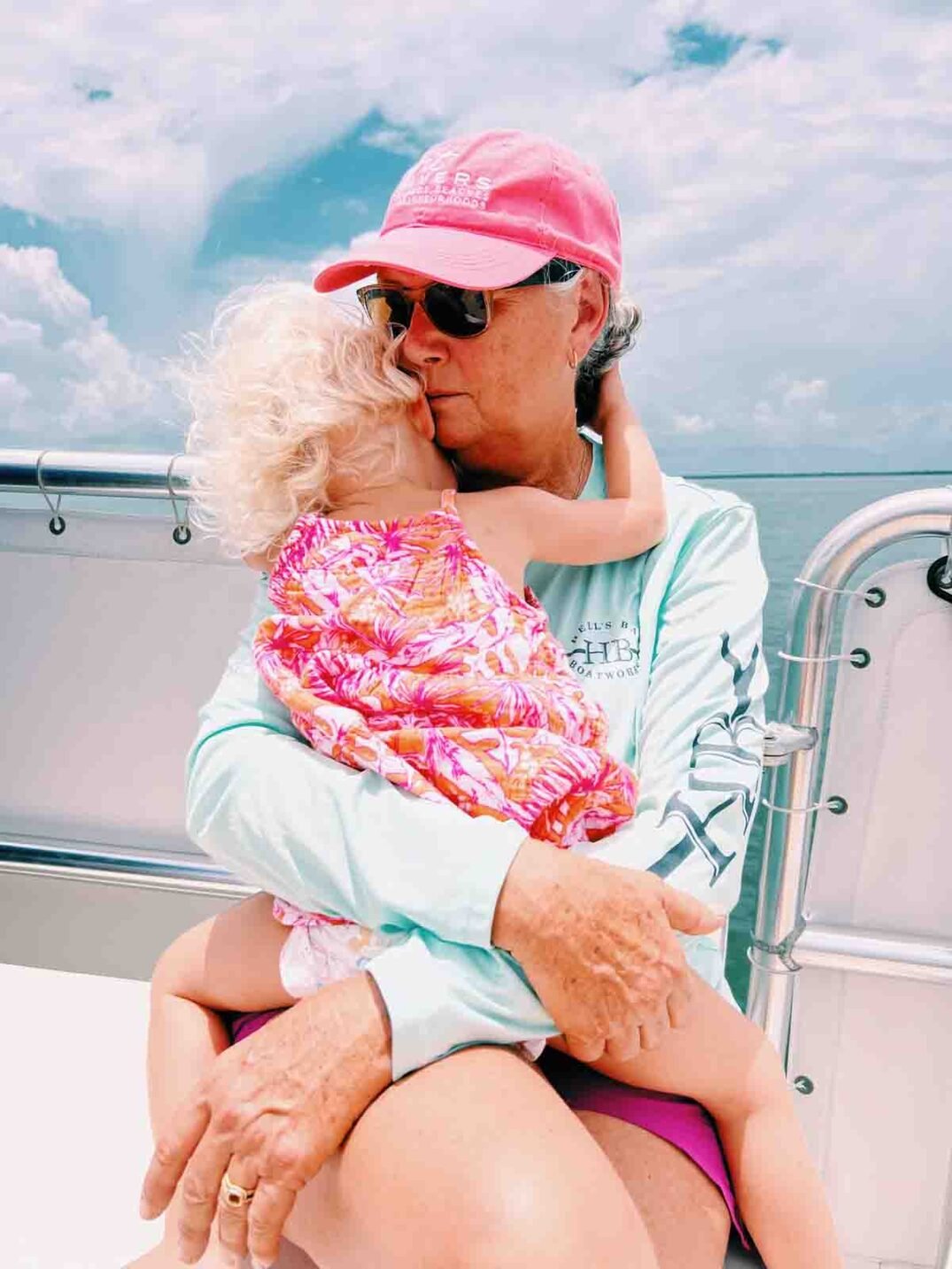 Day 3: Cabbage Key and Date Night
Day 3 was our last full day down South and we took full advantage of all that the area had to offer.
We started by walking to Boop's which is the Bubble Room's newest location. You can get everything from coffee, to breakfast sandwiches, flavorful ice creams and fancy soda.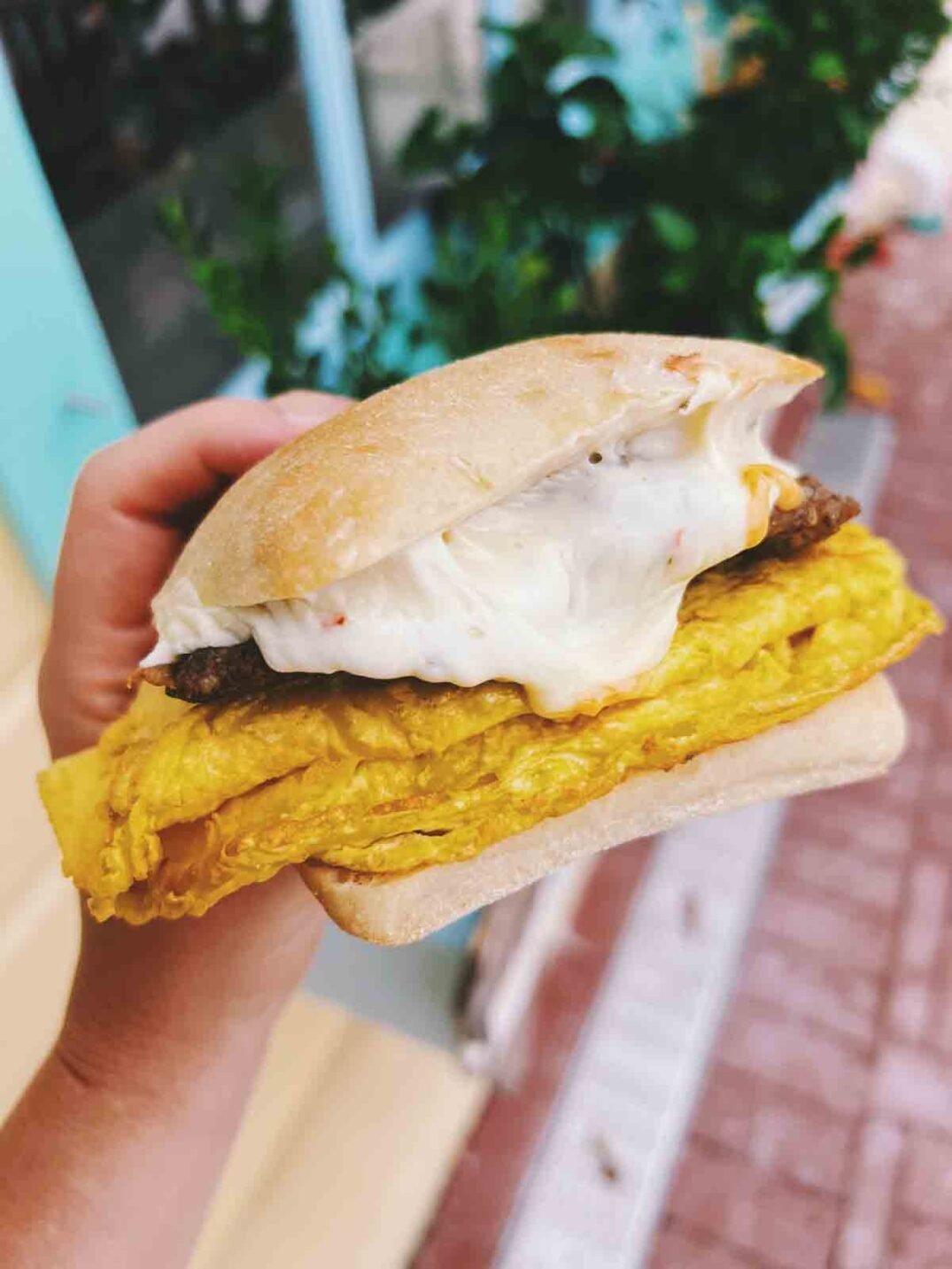 The breakfast sandwich menu is basically a build your own sandwich type thing which I'm a huge fan of! If you're not, you can take some of my suggestions below because they were all 10/10 delicious!
Sausage, Egg, Pepper Jack and Chipotle Mayo on a Toasted Garlic Ciabata
Fresh Mozzarella, Spinach, Tomato, Pesto Mayo on a Toasted Garlic Ciabata
Ham, Egg, and Cheddar on a Toasted Croissant
Bacon, Provolone, and Egg on a Toasted Croissant
Then it was time to walk to the end of Andy Rosse Lane to catch a ferry at Captiva Cruises.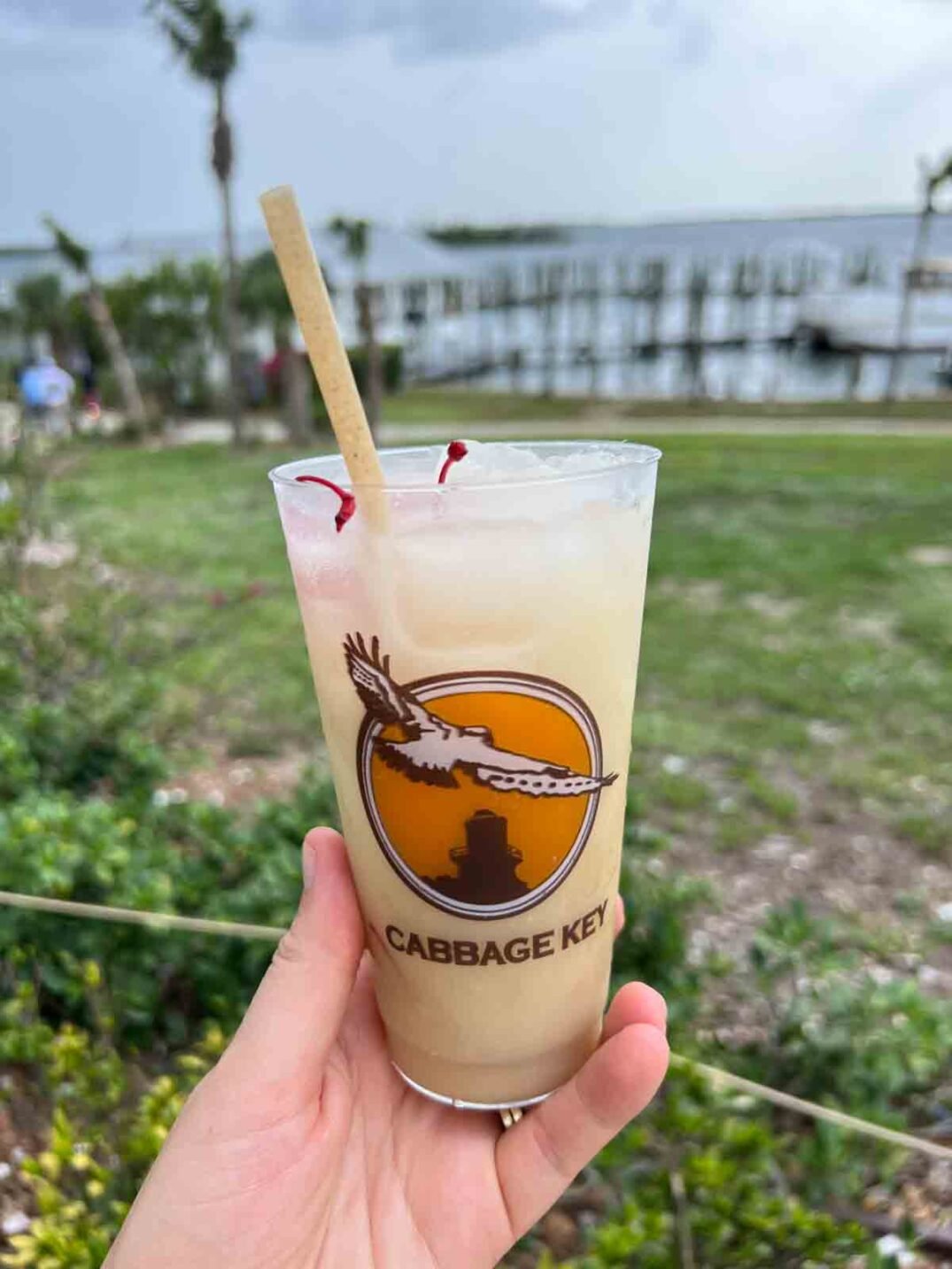 From there, we had about a 45 minute guided boat ride to Cabbage Key. If you're unfamiliar with Cabbage Key, it's a small island that's only accessible by boat and on this island, they have a hotel, restaurant, bar and nature walk that are all super famous.
The island itself has the old Florida charm that is so nostalgic to many. And the restaurant is lined from the floor to the ceiling with dollar bills which give the restaurant its acclaimed look.
If you're a Jimmy Buffett fan, you might be familiar with his song "Cheeseburger in Paradise" which is said to have been written after spending time eating a Cabbage Key Cheeseburger and and relaxing on their pristine property.
Although I was a child the last time I was there, I was sure to make up for lost time with a delicious Cabbage Key Creeper that my Mom informed me was the only drink that mattered on Cabbage Key! Hah.
We all got cheeseburgers and it was such a lovely day.
Both kids fell asleep on the boat ride back and woke up just in time to get some pool time in at 'Tween Waters.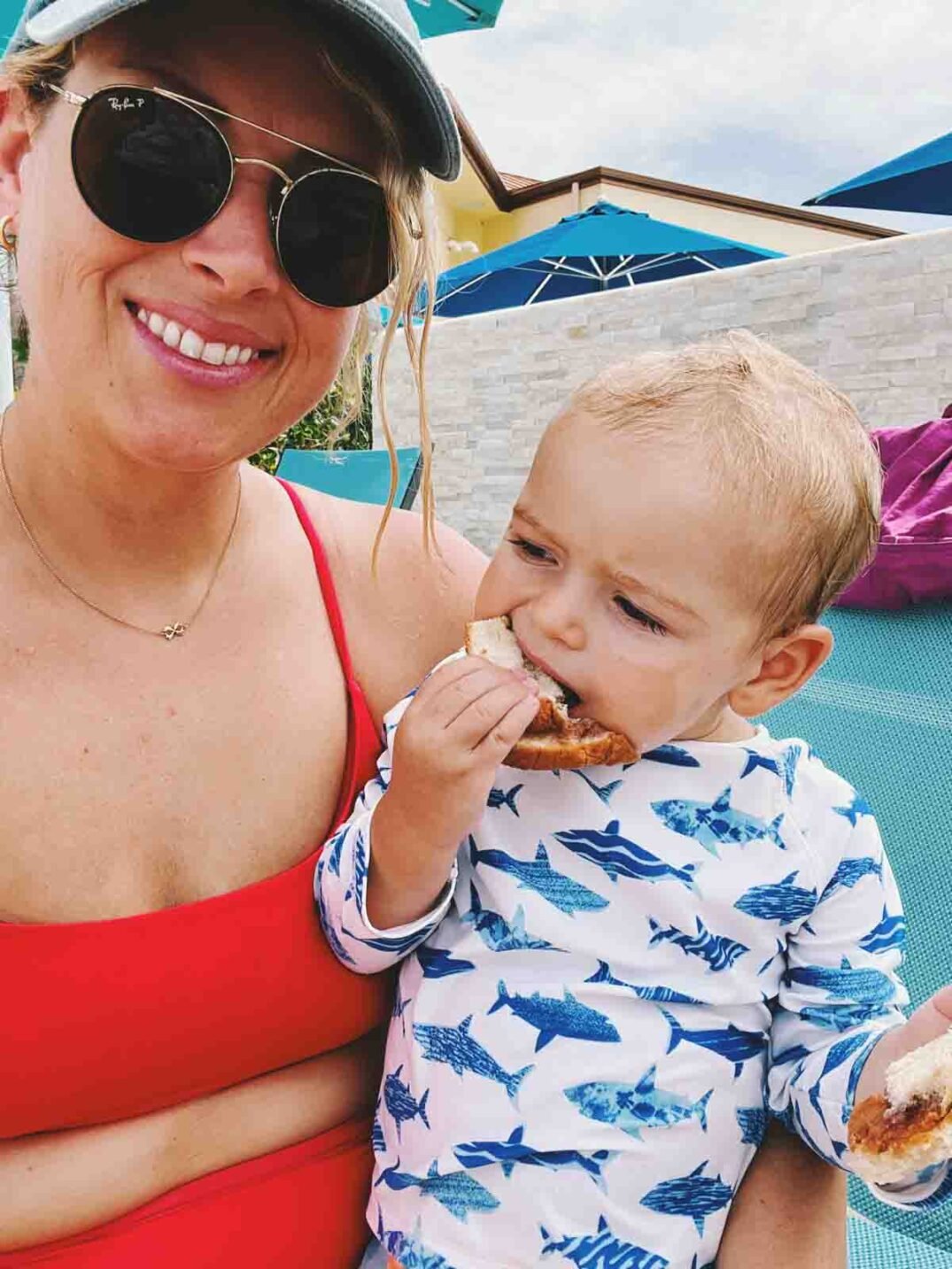 As I mentioned before, since 'Tween Waters manages the house we stayed at, we were able to use their amenities which were so nice!
We spend a few hours playing in the pool, drinking frozen drinks, and relaxing at this beautiful resort.
After that, we headed home and showered off. Since we had my mom with us, we decided to take advantage of our built-in babysitter and had ourselves a much needed date night.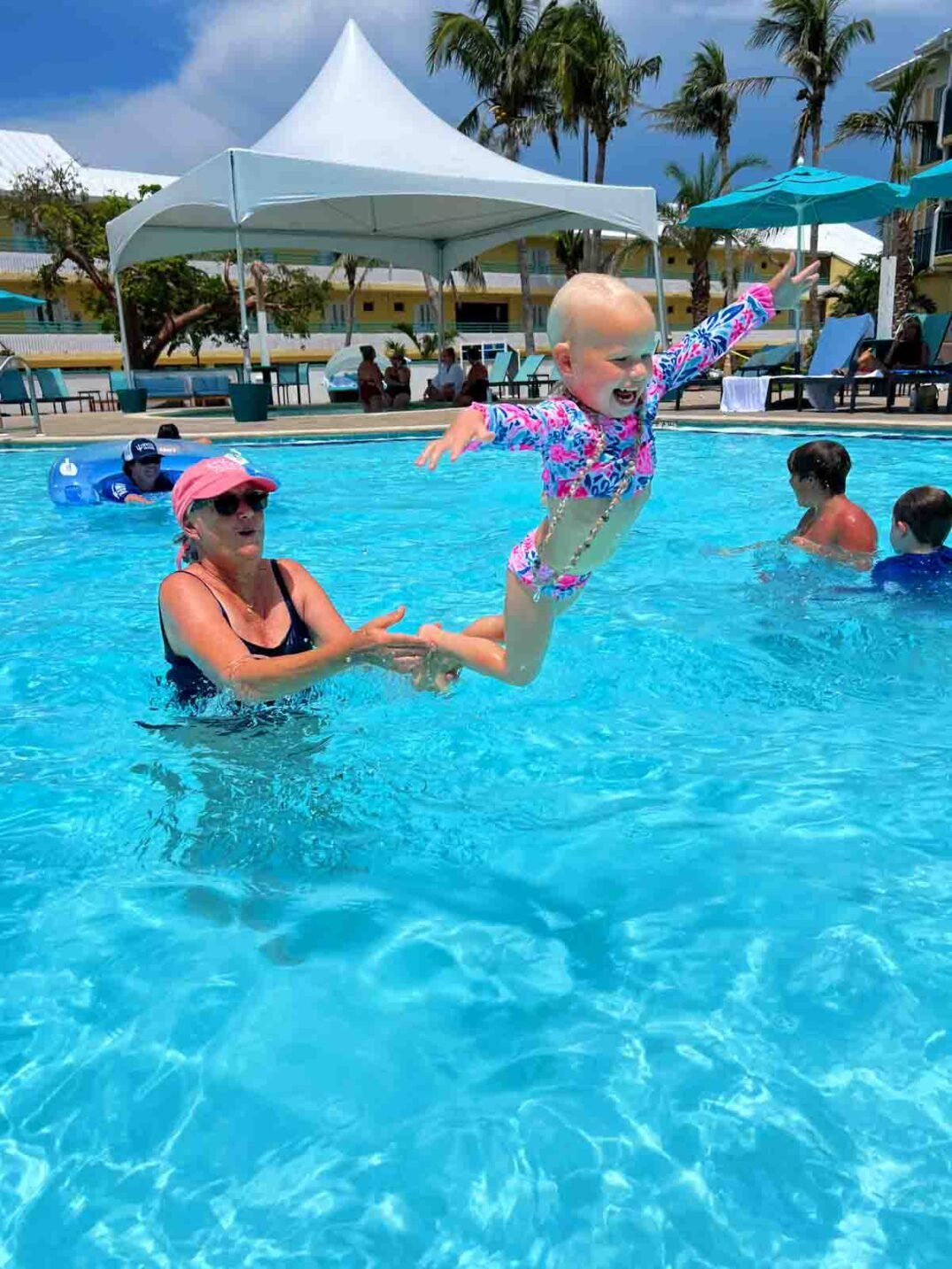 Before we left, we went to the Mucky Duck one last time to get the kids their favorite fish and chips and to let them play the ring toss game that they had no idea how to play but still loved it just the same!
Then we kissed them goodnight and headed back to 'Tween Waters for a romantic dinner at The Old Captiva House.
This restaurant was absolutely gorgeous and such a great spot for a special dinner.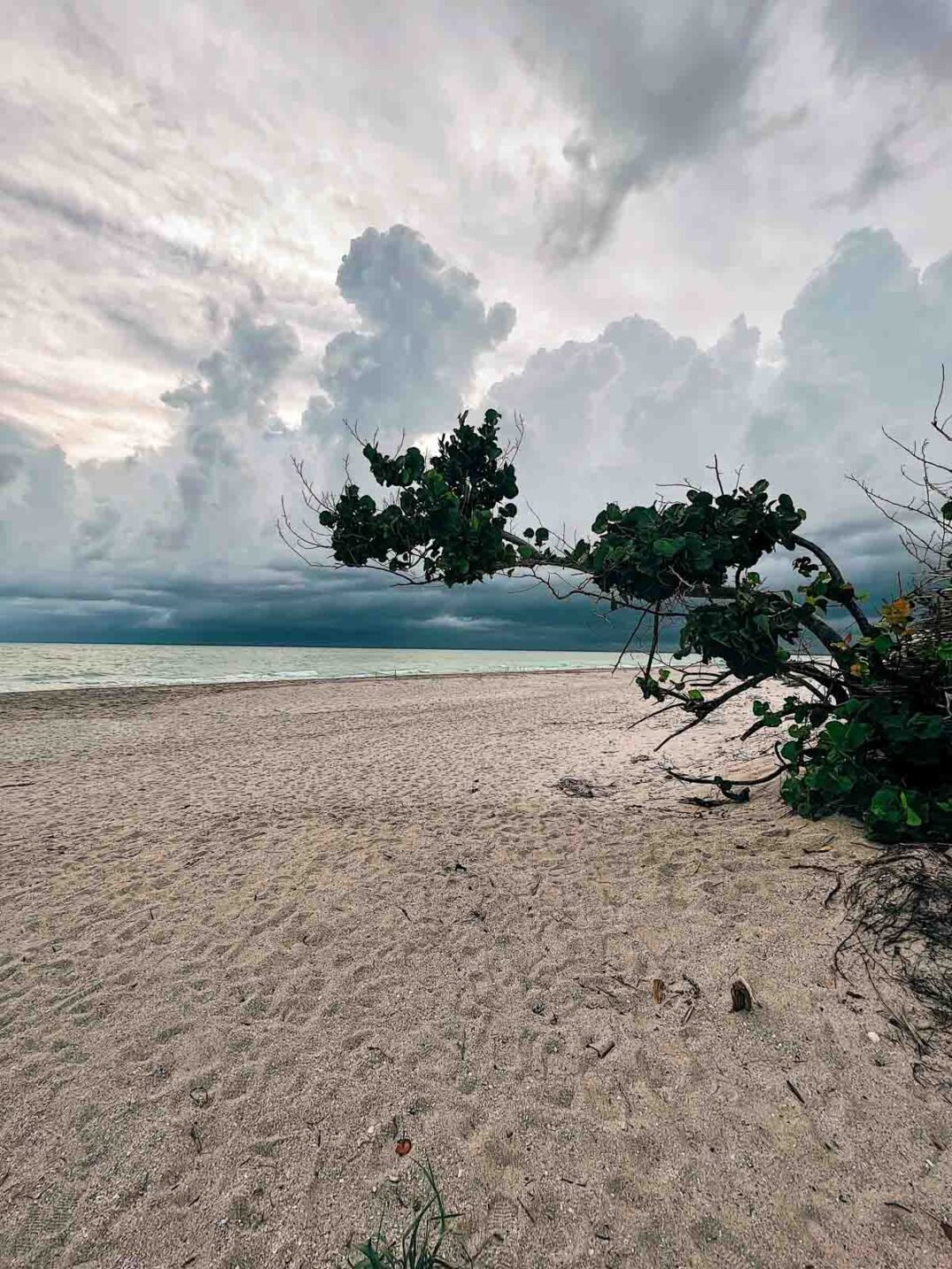 By this time, it was raining and the clouds with putting on a light show thanks to the beautiful thunderstorm that was happening around us. It was so dreamy!
Jeremy and I split an extra dirty blue cheese martini which is my signature date night drink. I've had so many of these and this one was absolutely incredible.
For our meal, we started with their fresh baked bread and butter along with a wedge salad that I will literally never forget! The salad was topped with the most delicious blue cheese catalina dressing that I've ever had. I had never heard of this dressing before trying it but I can assure you that I will try to recreate it for all of you!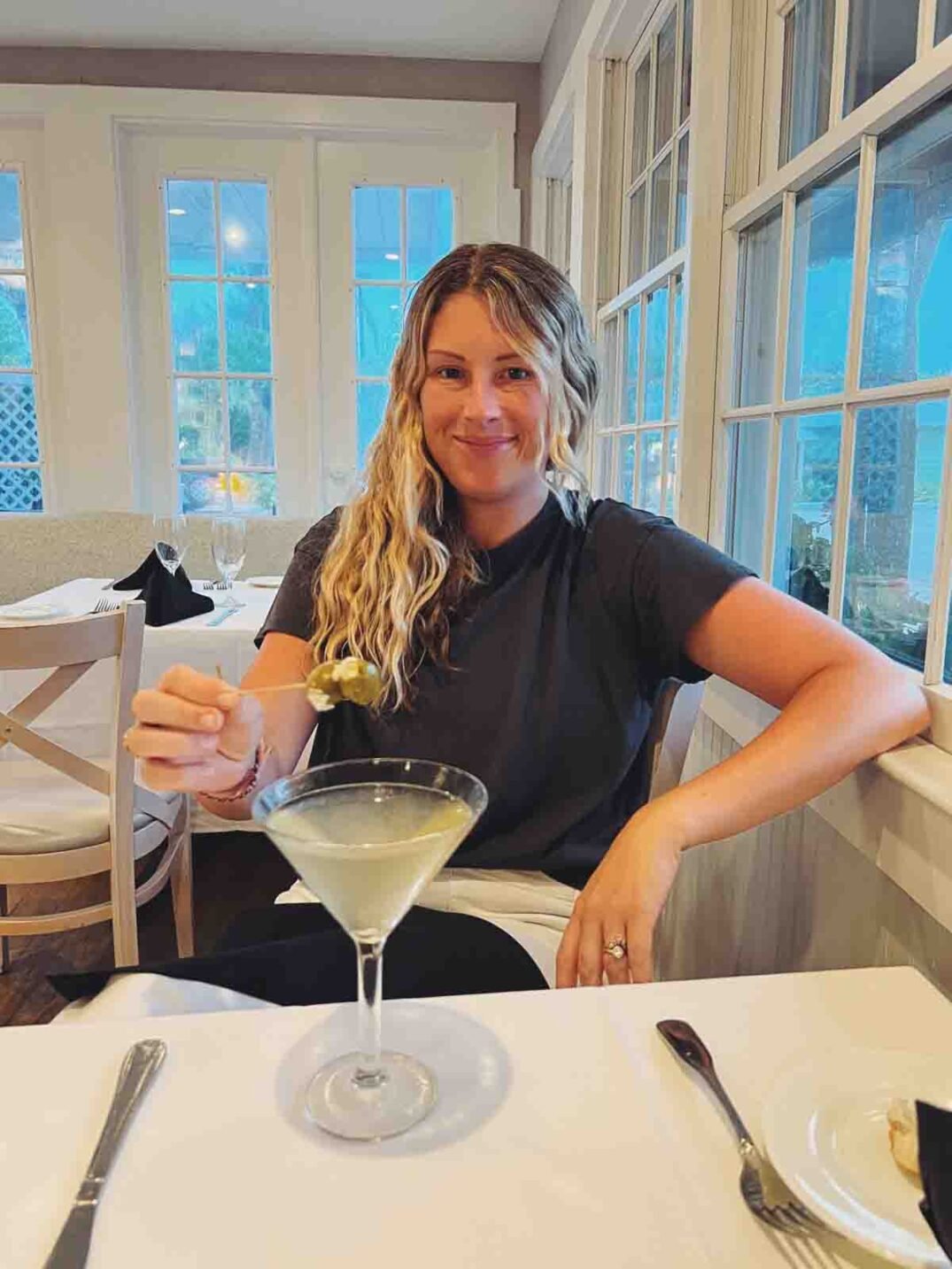 For our mains, I ordered the Chilean Sea Bass and Jeremy got the Filet Mignon. And since date night wouldn't be date night without a cheesy pasta, we also decided to split the gruyere pasta which was loaded with blackened chicken and fresh mushrooms.
Our whole meal was incredible and definitely the most memorable! Maybe that's because it was the first restaurant that we weren't chasing two crazy kids around but I think it's because the whole experience was so idyllic and picturesque.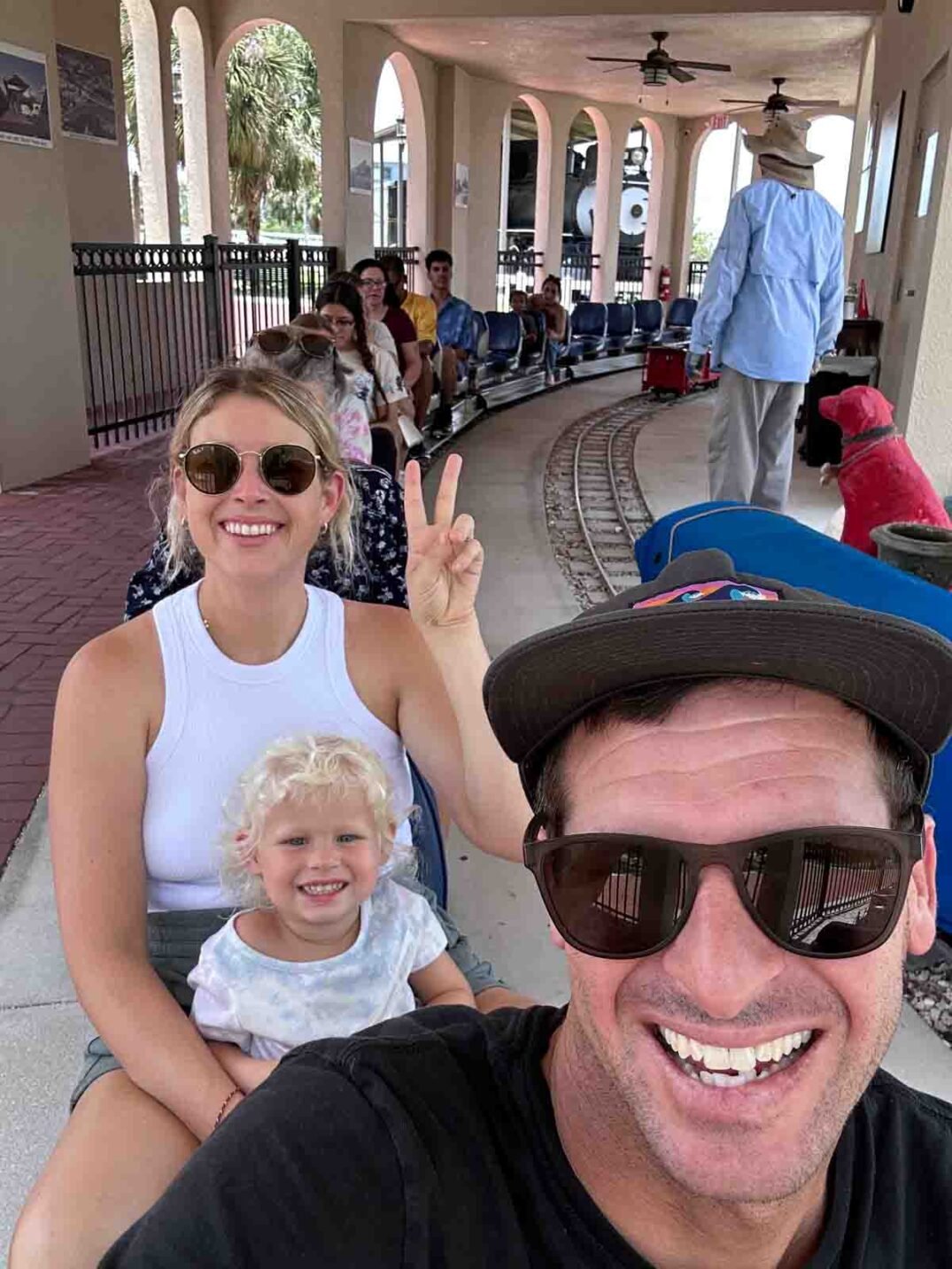 Day 4: Bagels and Goodbyes
Before we headed back to New Smyrna Beach, we stopped for breakfast at Stuff-a-Bagel which was randomly located inside a gas station.
To be honest, I was a little intrigued that we were having breakfast at a gas station, but y'all, after one bite, I was screaming from the rooftop. It was SO GOOD! And as someone who lived in NYC for almost a decade, I can assure you, there were solid NYC style bagels!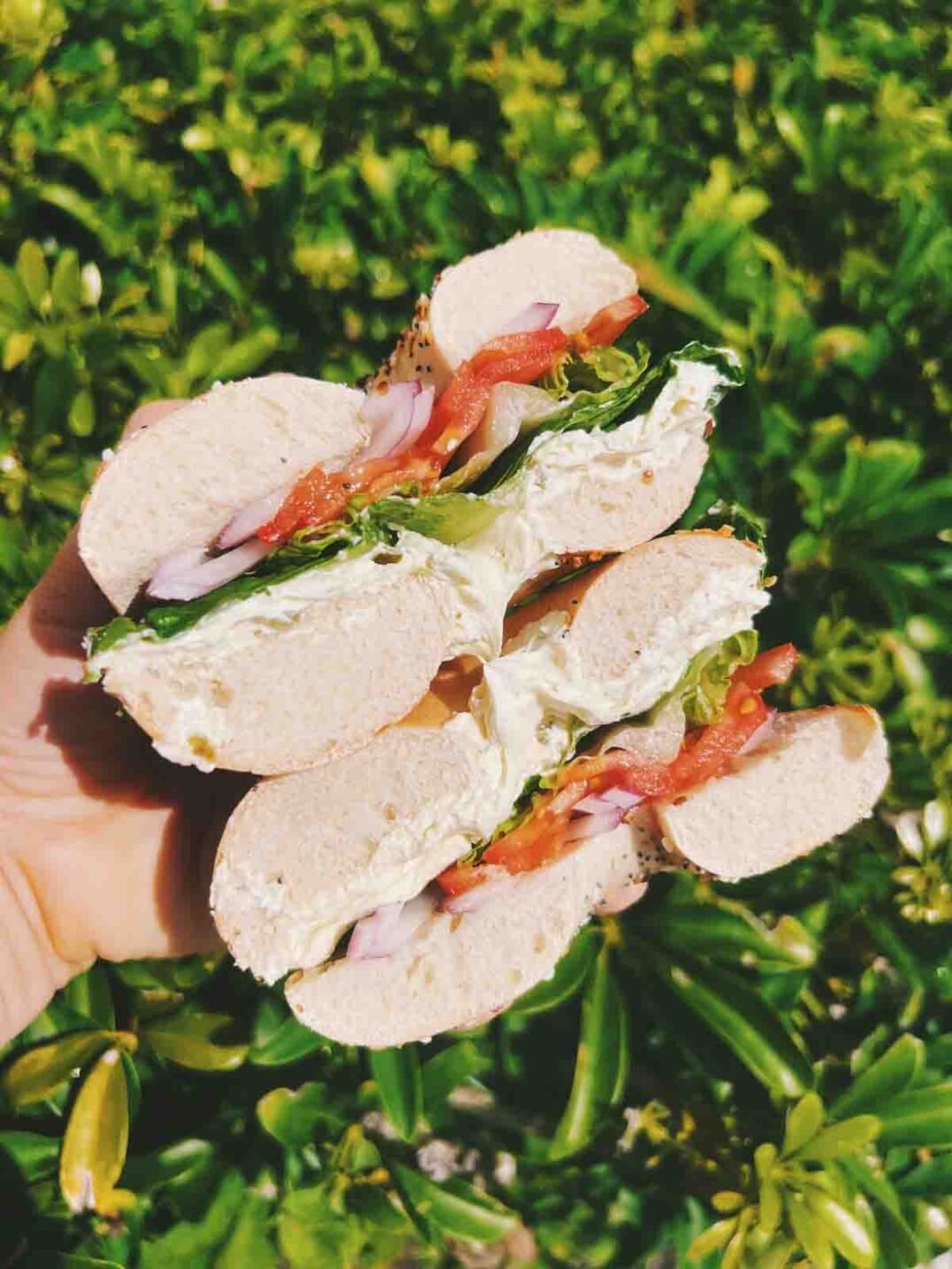 We got a few different bagel sandwiches with super fresh fillings and fun cream cheeses along with my favorite Florida Orange Juice from Natalies! Poppy had her first rainbow bagel which I'm sure she will never forget.
After that, we checked out Lakes Park where they have a train themed playground, a model train station, a train museum and an actual tiny train that you can ride!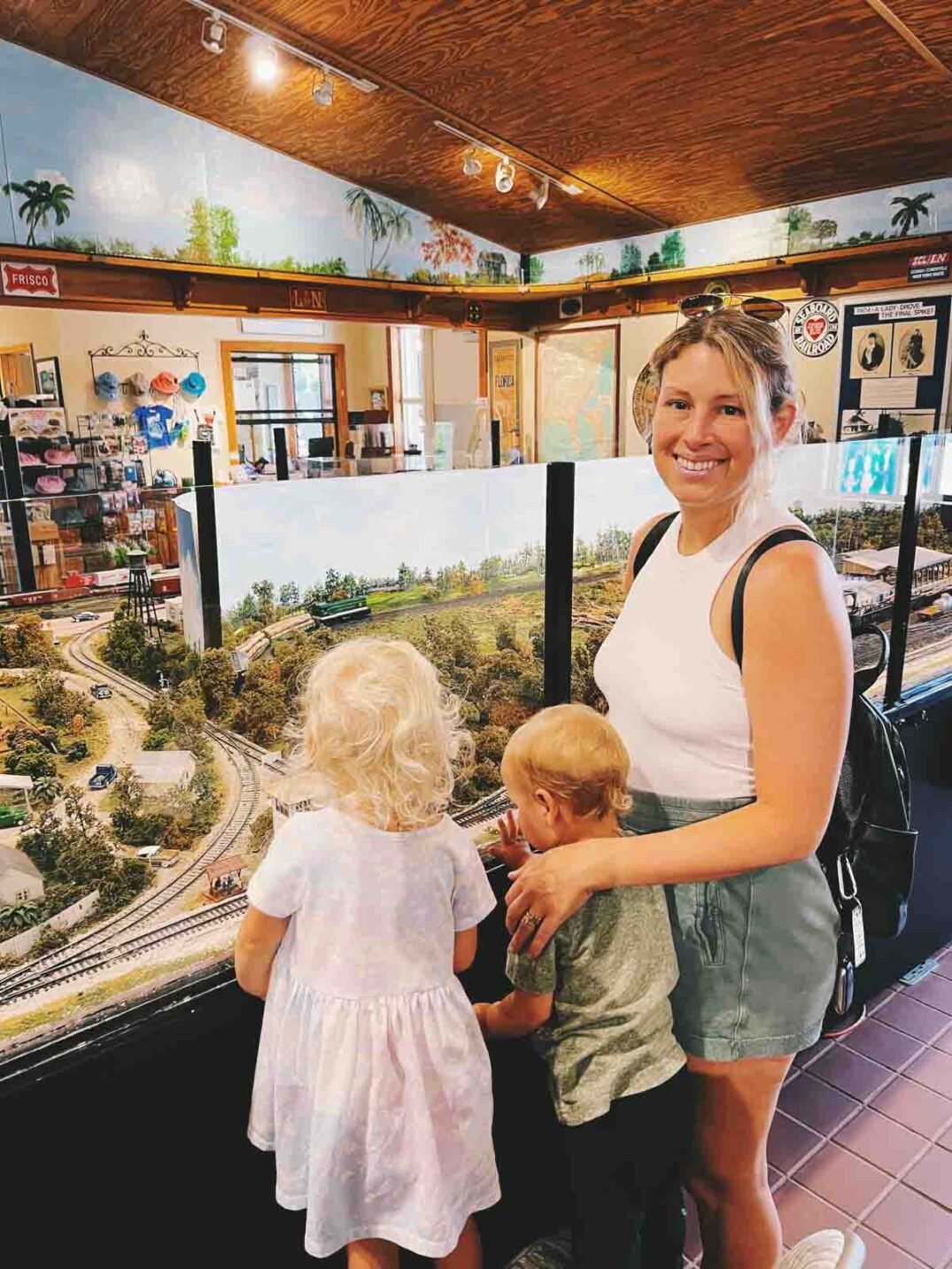 This was the perfect way for the kids to burn off some energy before we headed home. The train ride was so fun and we saw so much wildlife!
After that, we headed to my favorite place in the whole world - Sun Harvest! This citrus shop holds some of the most sentimental memories from my childhood.
We would seriously go there almost every day after school on the drive from Cape Coral back to Captiva. We even spent all of our easters there doing their egg hunts and more.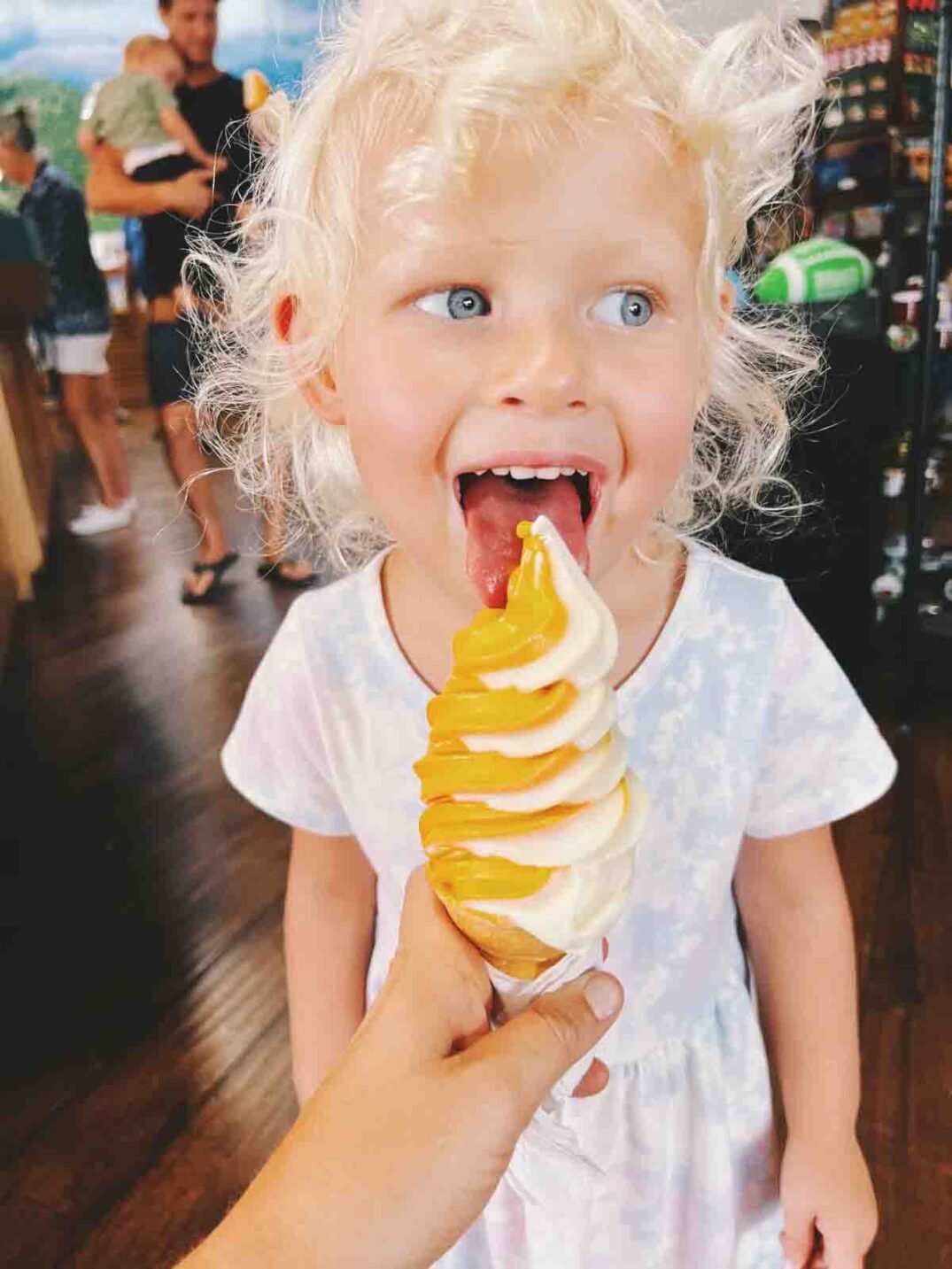 And I'm happy to say that their orange swirl ice cream is just as good as I remember!! I've seriously been craving this ice cream since we moved away when I was ten so this was really special and was the perfect way to say goodbye to my childhood hometown!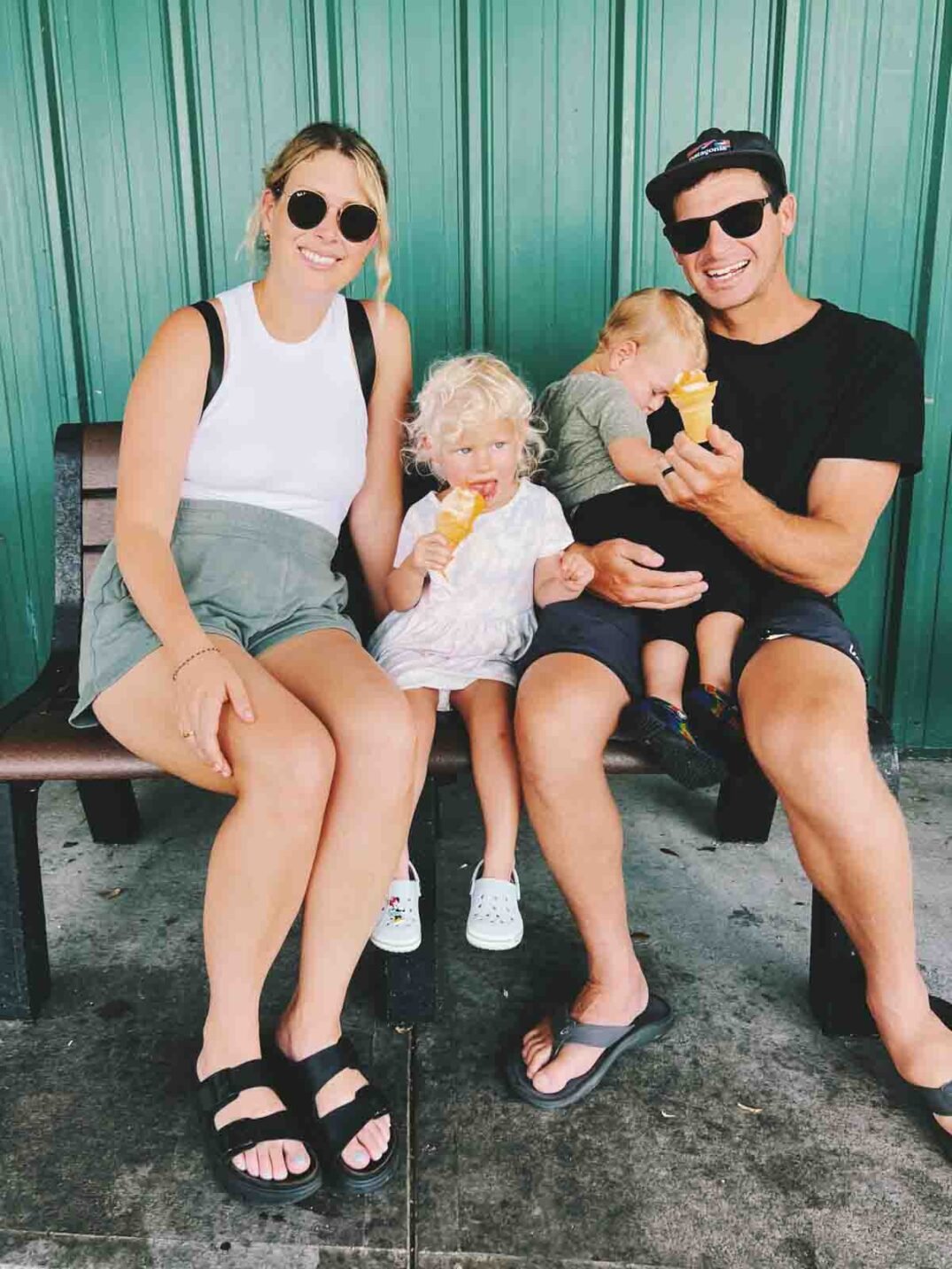 Final Thoughts
Although the devastation from Hurricane Ian is still evident, we had an incredible time. The islands are still thriving and showing up and doing their part to bring it back to what it once was.
As tourists, I think it's so important to help the places that need it most and I can tell you, the people of Sanibel, Captiva and Fort Myers were all so kind and grateful for the support of travelers.
If you ever get a chance to go to this area, I highly recommend it. It's such a special place with incredible food, gorgeous views, awe-inspiring activities, kind locals, and unforgettable memories.
I can't wait to go back and I hope you have a chance to visit one day, too!