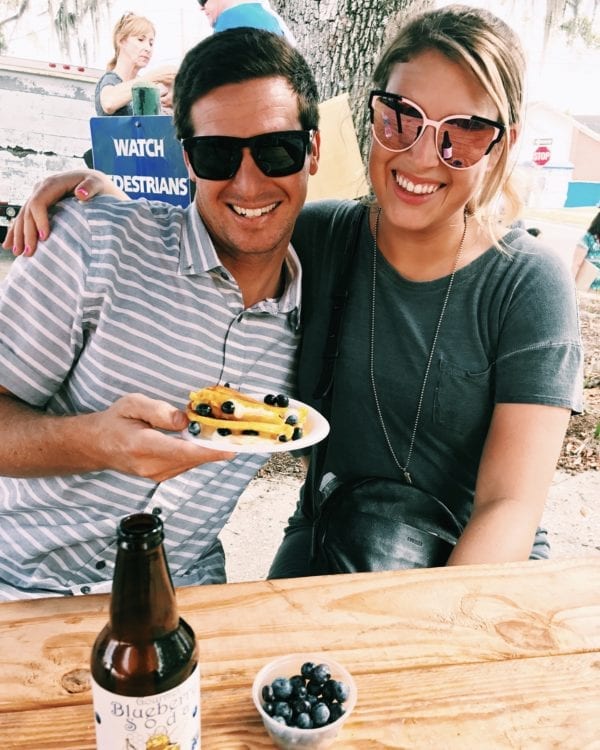 Each spring, the city of Brooksville hosts its annual Blueberry Festival to celebrate Florida's blueberry harvest. And although most people don't associate the Sunshine State with blueberries, it turns out that we're really, really good at growing them!
Since I'm a blueberry-loving girl and grew up picking these sweet yet tart little fruits at my Meme's farm, I was super excited when VISIT FLORIDA asked us to cover this tasty festival. Not only were there a ton of creative street food vendors, but there's also a local blueberry market where you can buy all things (you guessed it) blueberry related, and a super-fun 1,000-foot waterslide that runs down the heart of downtown Brooksville.
[embedyt] http://www.youtube.com/watch?v=v_cQml_P1TU[/embedyt]
So what did we eat? Check it out in this episode of Florida Foodie Road Trip!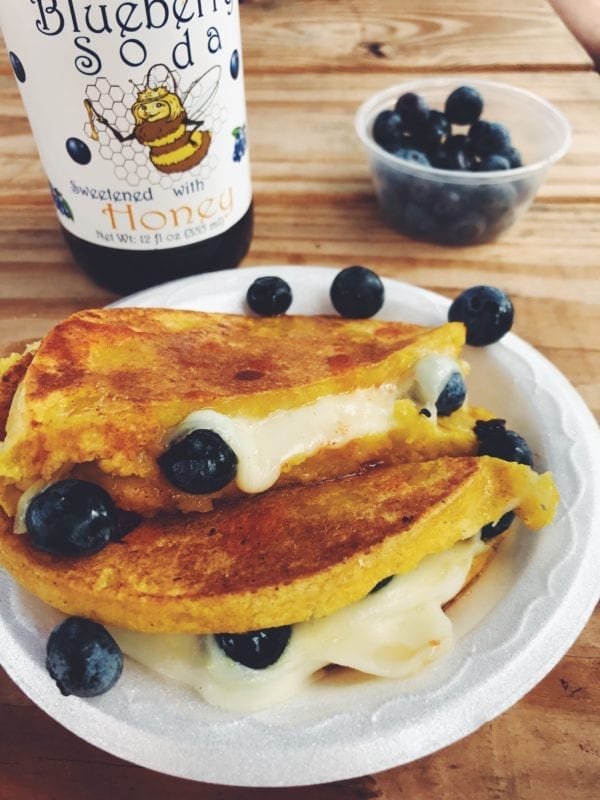 My favorite thing, hands down, was the blueberry sweet corn arepa. The arepa, which is a basically like a Venezuelan grilled cheese, was absolutely perfect! The sweet corn exterior was crispy and savory, the fresh mozzarella was rich and melty and the ultra-juicy blueberries added the perfect pop of freshness. Since I'm the queen of grilled cheese, the 50-foot cheese stretch didn't hurt either! We washed the whole thing down with a locally made blueberry soda that was sweetened with honey. It was a match made in blueberry heaven!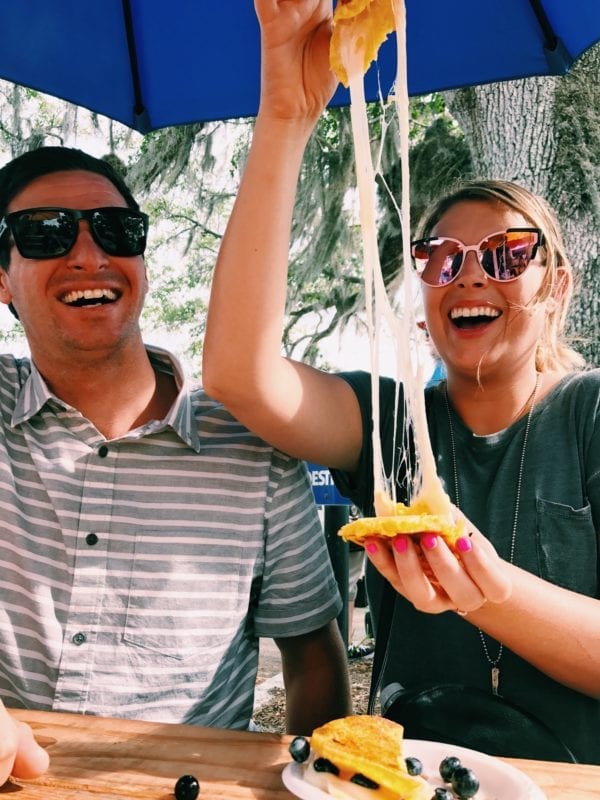 Jeremy's favorite dish from the festival was the unconventional blueberry pulled pork sandwich. Not only was the meat tender and moist but best of all, the barbecue sauce was made with fresh blueberries, which added just the right amount of sweetness. The creamy coleslaw that topped the meat added a nice textural crunch while the bread was soft and moist. Not pictured were the blueberry salsa and fresh chips that came with the sandwich... which was my fault because I ate them before we could even snap a picture!
We decided to finish off our tour of the Florida Blueberry Festival on a sweet note. We waited in line for one of the most popular concoctions of the festival - the famous blueberry shortcake stack! Made with homemade crumbly shortcake pieces and topped with a mixture of vanilla ice cream, whipped cream, fresh blueberries and their blueberry syrup, this dessert was definitely a crowd favorite. It was stacked high with blueberry goodness and was the perfect cure for my relentless sweet tooth.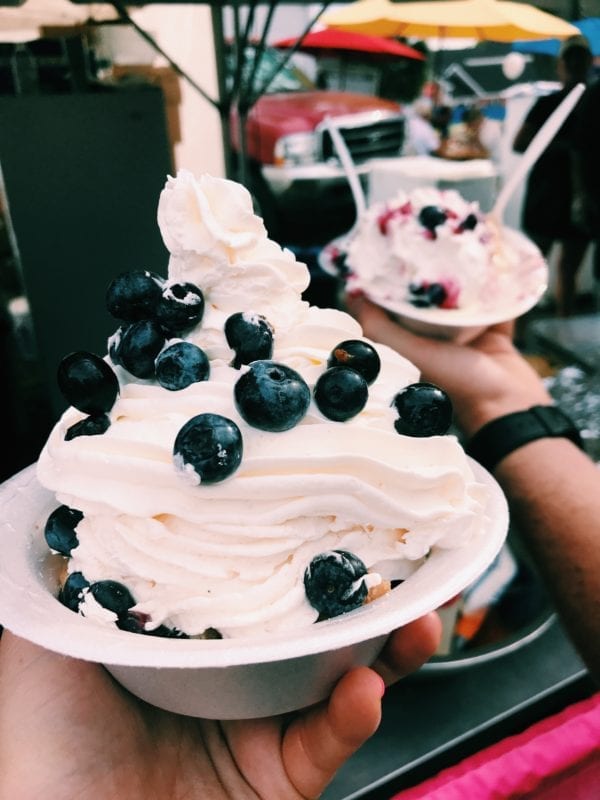 If you'd like to visit the Florida Blueberry Festival next year, you can find all of the information [HERE] as the location next year's Blueberry Festival is pending. In the meantime, comment below to tell us where we should go to next!
Until next time, xoxo,
GCS
This is a sponsored conversation written by me on behalf of VISIT FLORIDA. The opinions and text are all mine.