This summer squash frittata is filled with tangy goat cheese, fragrant dill and sweet caramelized onions. It's the perfect cheesy baked brunch dish to make for a crowd. Enjoy it with a lightly dressed green side salad and a toasted croissant.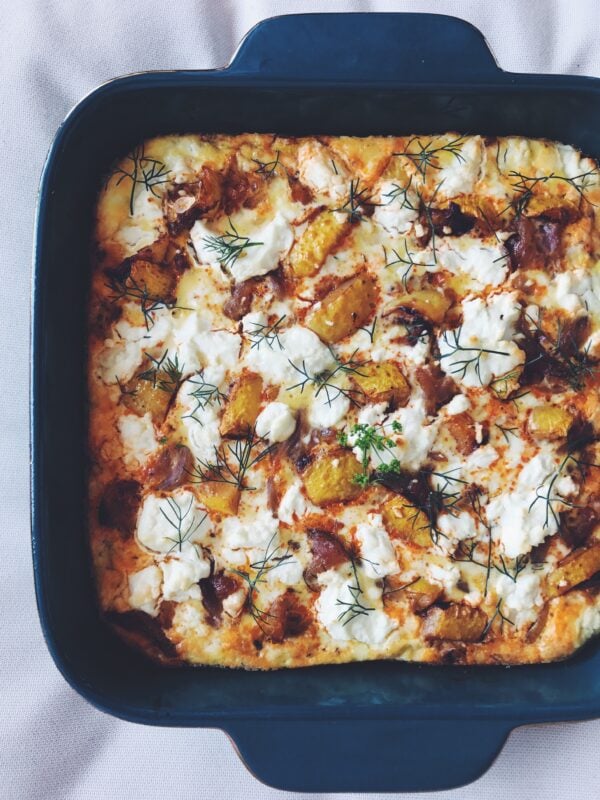 Summer Squash Frittata Recipe
Frittatas are one of my favorite things to bake. I love that you can load them up with whatever you have on hand. To be honest, making a frittata is one of my favorite ways to use up random odds and ends when i'm cleaning out my fridge! Sauteed veggies baked with cheesy eggs? I mean how can you go wrong?!
For this frittata recipe, I'll be using summer squash broiled with herbes de provence and garlic. Pair the squash with some sweet caramelized onions and tangy goat cheese. For some freshness, I use fresh dill but you could definitely use sage or parsley if you'd like!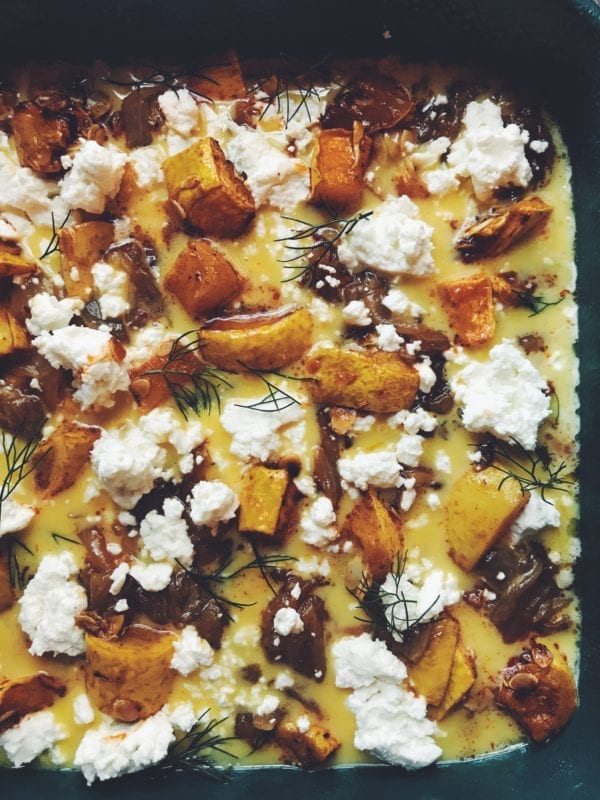 How to Make a Frittata
Making a frittata is quite simple. Similar to a quiche, you must first decide on the fillings. For this recipe, I'll use broiled summer squash, caramelized onions, dill and goat cheese. To begin, first cook the vegetables until they're al dente or slightly cooked - you don't want them to overcook when you're baking them in the frittata later on.
After you've got your veggies and cheese prepped, whisk together your egg mixture. Be sure to season it liberally! Add the vegetables, cheese and egg mixture to either a frying pan or a baking dish sprayed with nonstick and bake until cooked through.
Oh, and back when i was hosting Food Network's Facebook Live, I made this recipe LIVE! So if you'd like me to show you, IRL, just watch the video below!
What is a Frittata?
A frittata is essentially a baked egg dish prepared with or without fillings. And although its Italian in origin, you can kind of think of it as a mix between an omelet, a Spanish frittata, and a crust-less quiche. Some popular combinatons are ham and swiss and bacon with cheddar. Personally, I love using fresh seasonal veggies paired with melty cheeses for optimal results.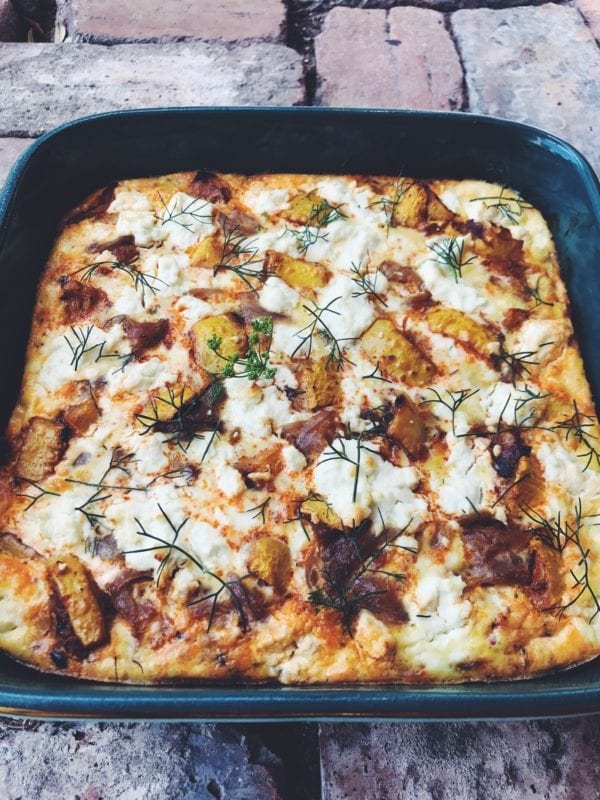 RECIPE: Summer Squash Frittata with Goat Cheese, Dill and Caramelized Onions
Print Recipe
Summer Squash Frittata with Goat Cheese, Dill and Caramelized Onions (serves 6)
This summer squash frittata is the perfect baked brunch dish!
Ingredients
3

summer squash

roughly chopped

2

tbsp

olive oil

½

tsp

garlic salt

½

tbsp

paprika

1

pinch

crushed red pepper flakes

¼

tsp

herbs de provence

8 

large eggs

⅓

cup

sour cream

½

cup

goat cheese

⅓

cup

caramelized onions

½

tbsp

fresh dill

salt and pepper

nonstick spray
Instructions
Set your oven on broil. Toss chopped summer squash with olive oil, garlic salt, paprika, crushed red pepper flakes, and herbs de provence. Evenly distribute the seasoned squash on a large baking sheet and place on the middle rack. Let the squash broil for about 20-30 minutes or they're tender and golden brown. Remove from heat and set in a strainer to remove excess liquid. This step can be made a few days in advance.

Preheat oven to 350 degrees. Whisk together eggs, sour cream, salt and pepper until mixture is smooth and set aside. Spray the inside of your baking dish with nonstick spray and evenly add the cooked summer squash, the caramelized onions, and half the dill. Carefully pour the whisked egg mixture on top - just enough that the top of veggies are just barely covered - and sprinkle the goat cheese on top.

Next, bake for 35-45 minutes or until the sides of the frittata are lifted from the edges and the center is cooked through. Not sure if it's done? Carefully wiggle the middle of the frittata with a spoon and if it seems mushy, leave it in for longer. This isn't an exact science but just make sure the eggs are cooked through Before serving, add the rest of the dill on top for garnish.
If you like this summer squash frittata recipe, you might also like one of these tasty recipes to enjoy it with!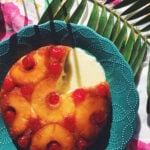 Pineapple Upside Down Baked Brie - This pineapple baked brie recipe is unlike anything you've ever had before! Creamy brie is wrapped in pastry dough and is then baked on top of caramelized pineapples and cherries. It's the perfect sweet and salty way to enjoy baked brie!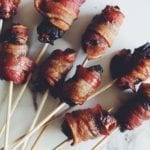 Bacon Wrapped Dates Bouquet with Blue Cheese - Bacon wrapped dates stuffed with blue cheese is legitimately one of my favorite appetizers. It's sweet, savory, cheesy and meaty! And when you use them to make a bouquet, they're even more perfect! And best of all, they make the cutest Valentine's and Galentine's gift for the cheese and charcuterie lover in your life!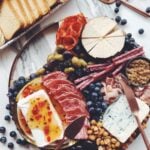 How to Build a Beautiful Yet Cheap Cheese Plate - Building a cheap cheese plate for under $30 is super easy and totally doable. It's a great way to entertain without spending a lot of money. And best of all, cheese and charcuterie pairs perfectly with wine and cheese. Below I'll build one out plus give you some helpful tips to make yours even cheaper.
You might also like my new cook book, too!