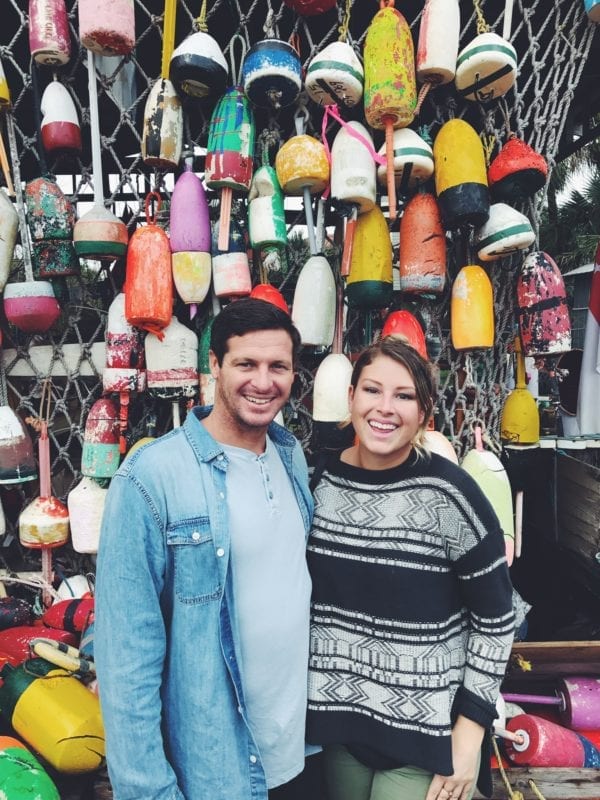 After we hit Tallahassee for our last episode of our mini web series for VISIT FLORIDA, Florida Foodie Road Trip, we headed to the Forgotten Coast to check out the food scene of Apalachicola.
This small coastal town is about an hour away from Tallahassee and is undeniably enchanted with old Florida charm. We had so much fun exploring the historic streets and loved immersing ourselves in the local culture and cuisine. From the antique shrimping and fishing boats that lined the docks, to the historic buildings on the overly wide streets, it was almost like this city was frozen in time.
Since I'd only visited Apalachicola a handful of times, we chatted with locals to get recommendations on the must-eats. Thanks to their southern hospitality, we were shown some of the most amazing restaurants in town and were sent out on the hunt to find the city's most sought after cuisine, local oysters!
Watch the video below to see all the deliciousness that Apalachicola has to offer!
[embedyt] http://www.youtube.com/watch?v=R7idi9wb3lw[/embedyt]
More on our favorites: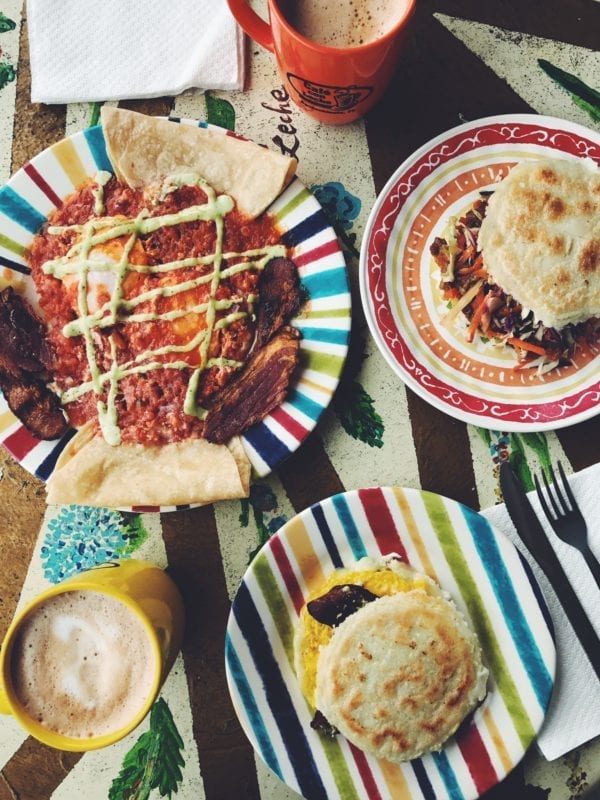 Cafe Con Leche
234 Water St, Apalachicola, FL 32320
When we were researching breakfast spots, we kept hearing about this super popular local morning hub. With freshly made breakfast dishes and made to order coffee, there's a reason Cafe Con Leche is a staple in this historic fishing town. Beyond the yummy coffee and fresh baked pastries, the chef and owner makes her own arepas each morning. These tasty Colombian sandwiches are stuffed with a variety of fillings and are crunchy, chewy and totally satisfying, Since their menu changes regularly, we recommend trying some of their tasty arepas, along with the huevos rancheros, and of course, the cafe con leche. Oh, and don't forget to get an extra side of the house green sauce - I'm still dreaming about it!
Lynn's Quality Seafood
402 US-98, Eastpoint, FL 32328
Lynn's was originally a local seafood market right outside of Apalachicola that has since added a restaurant to its repertoire. This hidden gem not only sells local seafood by the pound but also cooks it up so you can enjoy it fresh on the spot while overlooking the water. Since I'm allergic to shellfish (le sigh, I know) Jerm was the taste tester and chose these jalapeño popper local oysters topped with broiled cheddar cheese, pickled jalapeños, and splashes of hot sauce. Since I couldn't leave without trying something, I indulged in their creamy smoked fish dip, which was served with butter crackers. It was super authentic and so delicious that I didn't even care that I couldn't eat half the menu.
The Owl Cafe
15 Ave D, Apalachicola, FL 32320
After that, we headed to The Owl Cafe, which is one of the nicest restaurants in the heart of downtown. Sitting two stories up, the view from this local favorite is breathtaking. Their menu infuses Southern cuisine with locally caught seafood and the results are to die for. The dishes were bright, colorful and super flavorful. The atmosphere was calm, sophisticated, and welcoming. Is it too obvious that we were obsessed with Owl Cafe? We recommend getting their fresh oysters on the half shell along with whatever fresh catch that they have for the night. If you go and they are making their whole fresh fried flounder, you must get it! It was light, moist, flaky and cooked to perfection all while staying true to the authentic flavors of Apalachicola.
This is a sponsored conversation written by me on behalf of VISIT FLORIDA. The opinions and text are all mine.