Let's talk about our favorite baby registry must haves! Over the last few months, we've gotten super familiar with everything you could ever want or need for your little one! In this post, I'm sharing Poppy and my favorite newborn items that I think you will love! From essential nursing equipment to the most comfortable baby clothes and diapers, this list shares it all!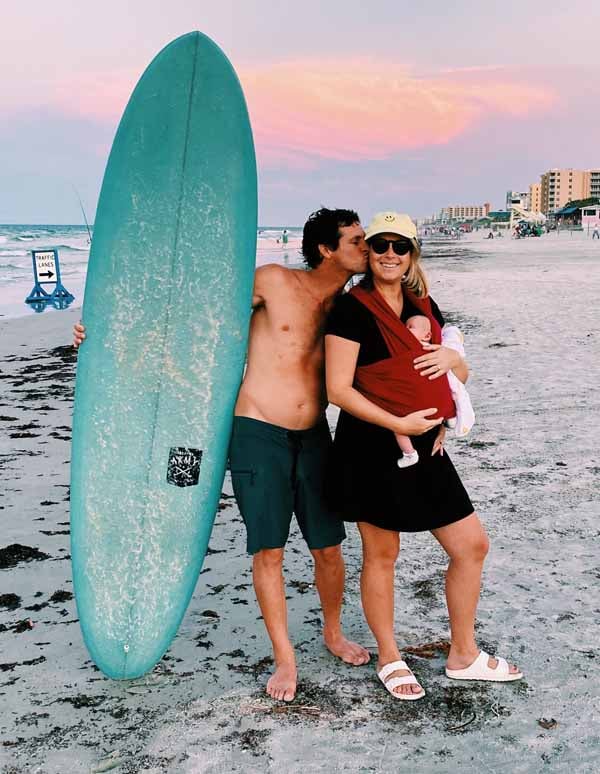 There are some affiliate links on this baby registry must haves page! So if you like something and buy it, I get a tiny kickback. And if you do, then thank you! You are helping me keep my blog alive and running!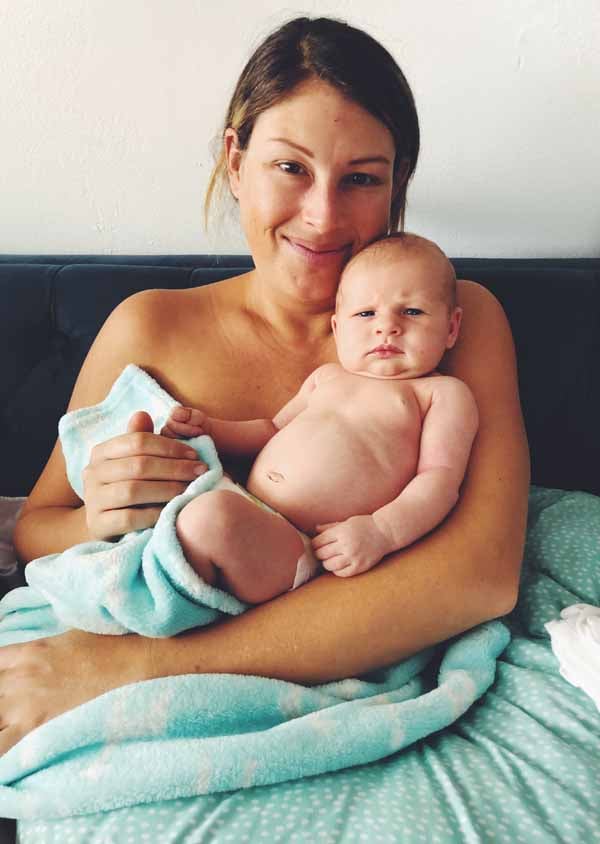 Comfort
Boppy Original - One of the baby registry must haves that I think every mom should get is the Original Boppy! I use it for breastfeeding, for tummy time, for lounging, and for cuddling Poppy while she's dozing off to sleep. I should also say that I think the patterns they come in aren't the cutest so I scoured Etsy and found some super cute ones from Barefaced Notions, this clementine one and this poppy pattern!
Boppy Lounger - In addition to the original, I also think that the boppy lounger is just as important! Unlike the original, the middle is filled in to create a comfy little seat. Now that Poppy's a little bit more sturdy, she loves chilling in this thing while I'm working on my computer on the couch. We also bring it to the beach and keep it in her tent, too! And when she's not on it, the dachshunds are literally snuggled right up in it -- so it's great for dog moms, too!


Friday Baby 3-1 Humidifier - Ok so even if I didn't have a baby, I would still buy one of these for my room! Not only is it a sleek and space-friendly humidifier but it's also an essential oil diffuser and a really soothing rainbow changing nightlight. It's got a modern design too so it doesn't look to machine-like.
Mam binkies - Not going to lie, I had big dreams of Poppy using these super cute Italian pacifiers that I put on my registry... but so far, she doesn't want anything to do with them. Wah. Wah. What she does want is these simple baby binkies! When she's restless in bed, I just pop one in her mouth, hold her hand for a second, and within minutes, she's back to sleep! They're so comforting for her!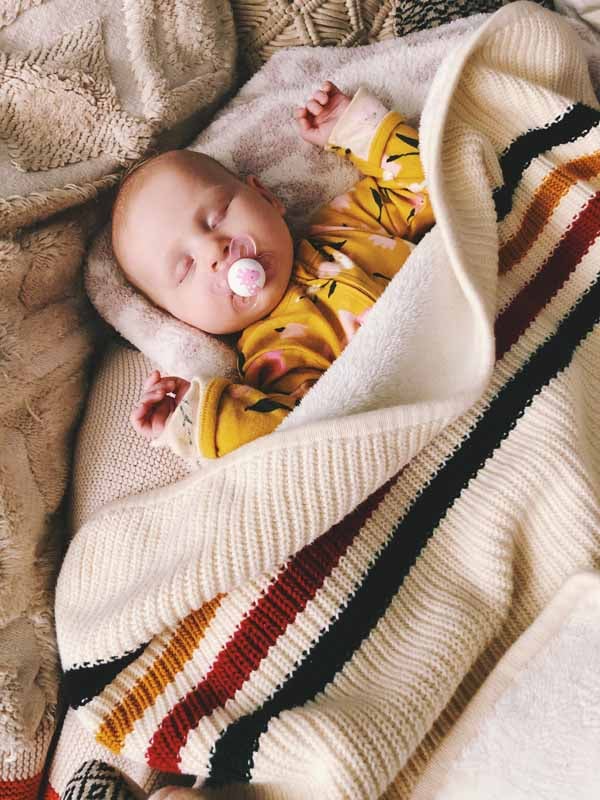 Sleep
Baby Einstein Sea Dream Soother Aquarium - This little aquarium themed noise machine is so cool! Not only does it play peaceful ocean sounds but it also has classical music and various light functions that project water patterns all around the crib. It's basically a waterless battery operated light up aquarium that helps Poppy drift off to sleep in minutes. It's so cool -- I want one for my bed!
Echo Dot (3rd Gen) - Smart speaker with clock and Alexa - Sandstone - This is probably an unexpected item for a baby registry must have but it's true! I've always loved having an Alexa in the kitchen for cooking but now that I've got my hands full with a baby, I love it even more! When Poppy is having a breakdown, I just ask it to play some calming music. Or when she's drifting off to sleep, I ask her to play brown noise. When I'm feeding her in the middle of the night without my phone in reach, I ask her for the time! She's a lifesaver in our nursery... especially when you're busy holding a baby!
Pendleton Sherpa Baby Blanket - I love this blanket so much! It's the perfect baby size and it's ridiculously soft! The classic pendleton stripes are super cute too! The outside is knitted and the inside is the softest fuzzy sherpa material which helps keep Poppy nice and cozy and warm.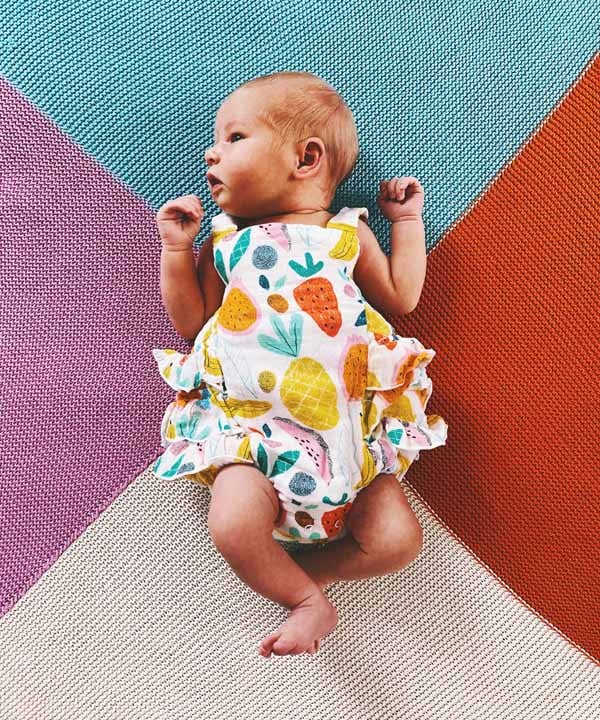 Aunt Gaby's Color Block Knit Blanket - I get more questions about Poppy's super colorful knitted blanket than anything else on instagram! Luckily for me, one of my good friends made it for me. And although this blanket isn't available for purchase, the knitting pattern and yarn are available on Purl Soho's website!
Barefoot Dreams Blanket - This one is alllll for me! I don't think I've ever had a fancier blanket than this one. I was gifted it for my birthday from one of my girlfriends and I truly don't think any other blanket will compare. It's literally soft as a cloud, warm but not hot, and super super cute! It makes pumping in the middle of the night not so terrible. Plus, I saw Chrissy Teigen has one on her instagram so you can ask her if you don't believe me! lol.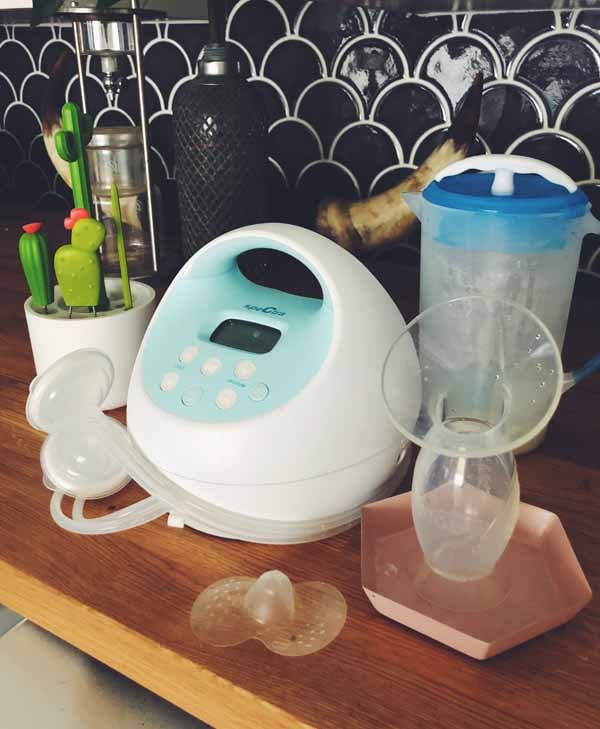 Nursing
Mam Nipple Shield - If you follow me on instagram, you know my breastfeeding journey has not been easy. But once I found this nipple shield, it got a hell of a lot easier! Unlike the other ones, this version has two wings that stick to your skin a little better. Plus the "nipple" part of it is shaped a little different to help her latch better. It comes in a set of two and has a plastic travel pack which is great for being on the go!
Haaka - If you're unfamiliar with the haaka, you can think of it as a suction cupped bottle that attaches to the opposite boob that you're feeding with. It catches the other boobs letdown so that you don't get soaked or waste any of that liquid gold! It also helps up your freezer stash grow like WHOA! But also, not going to lie, I hated the Haaka at first because Poppy would kick it across the room. Now we're both more comfortable with breastfeeding, it has helped us save so much milk it's incredible! Put this at the top of your baby registry must haves list!
Dr Brown Formula Mixing Pitcher - One of my instagram friends told me about this and I have to say how thankful I am! Back when I was exclusively pumping, I'd basically pump and pour into this pitcher all day. Then when I needed a bottle, I'd use the little swivel stick to mix it and then pour straight from it. Now that I'm exclusively breastfeeding, I add the haaka milk (and pumped milk!) to the pitcher. Then every 3 days I mix and pour the excess milk into the storage bags and pop them in the freezer! It's also great for babies who are sensitive to certain foods because it mixes your "tainted milk" with other clean milk that doesn't irritate the baby.
Spectra S1 - So before I begin to talk about this pump, I should say that my insurance provided a free breast pump but unfortunately it was only for the Spectra S2. After doing my research, I realized that the S1 is more my speed because it's portable so I paid the extra $60 to upgrade. All you have to do is charge it for a few hours then you can go 4 days without charging it which is pretty sweet... especially if you live in an old house with not many empty electricity plugs! I even bring it on the road with me!
Cactus Bottle Cleaner - Thanks to one of my instagram friends, I now know about the cutest bottle/pump cleaner on the market! It comes with 4 different brushes that fit in all the crevices you'll have if you're pumping or bottle feeding. And best of all, it looks cute AF next to the sink!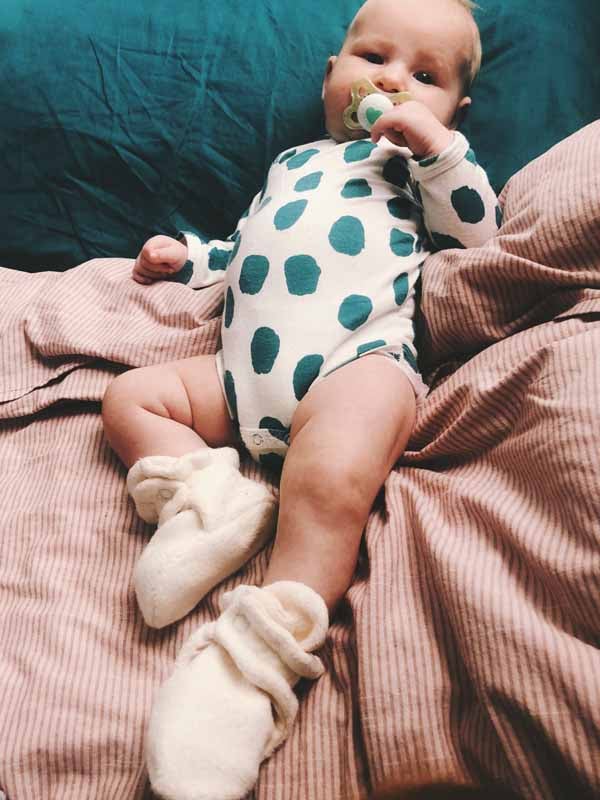 Clothes
Zutano Booties - Here's another product that I found out from my instagram followers and I'm so thankful for! These little booties are about $20 a pair but they're so worth it! I got Poppy the cream pair because I was sick of all the baby socks falling off and I love them. And as everyone said, they do not fall off! They are so comfy, warm, and easy to put on - definitely a baby registry must have!
Emerson and Friends - I love, love, LOVE all of Poppy's Emerson and Friends clothes... and I honestly wish they would fit me! This cutie pie baby brand is women-owned and operated and is located right across the state in Clearwater, Florida! She makes super cute baby clothes that are both durable, soft, and fashionable. You'll dig them!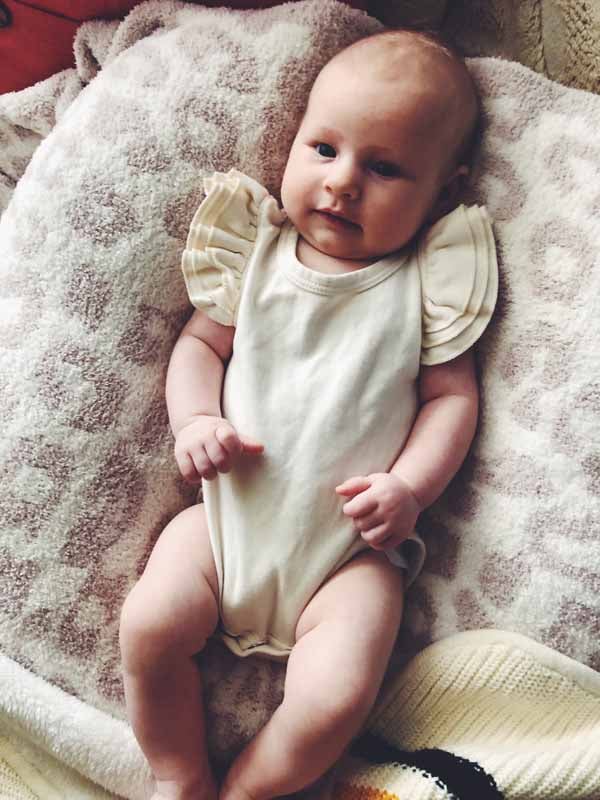 Spearmint Baby - It's hard to decide what I love most about Spearmint Baby Clothes - is it the softness of the clothes or the cuteness of the patterns and designs? I guess it doesn't really matter because I love them all! If you want the softest stretchiest onesies and jammies around, check them out! You and your baby will love them!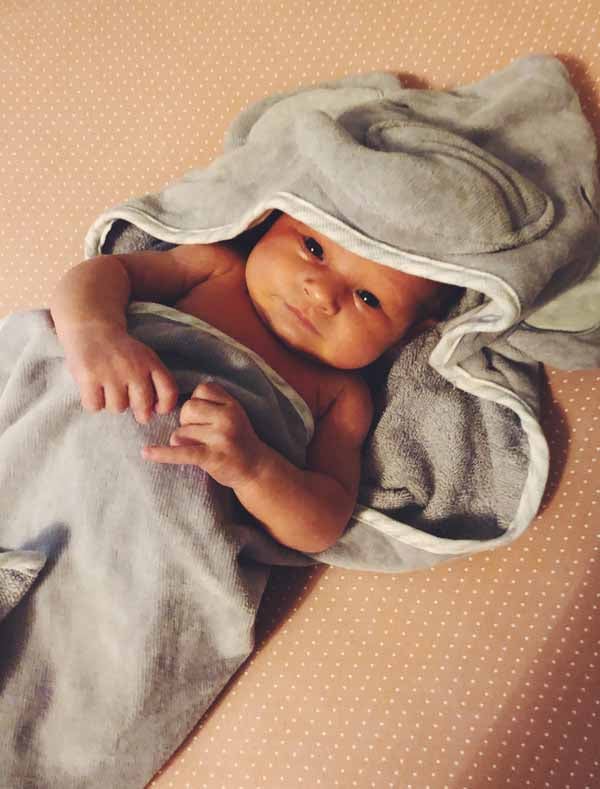 Bath & Body
SW Basics Products - We love their baby line SO MUCH! A few weeks ago, our doctor told us that Poppy was the only baby he had seen that week that didn't have a diaper rash! And I contribute that to SW Basics Diaper Cream! We also love their baby soak, their baby wash and their baby butter. It's just so nice knowing that it's made with minimal ingredients which is helpful for her sensitive baby skin... and mine!
Skip Hop Baby Whale Bathtub - This baby bathtub is our favorite! It transitions into three phases so you never have to size up. It'll work for newborns, infants, and older babies! It comes with a hook too to hang it on your shower rail so it doesn't take up a bunch of space up when you're not using it. Super convenient and super cute!
Coterie Diapers - If you want the best diaper on the market, you need to check out Coterie! They're incredibly soft (like actually the softest diaper on the market), super absorbent and environmentally friendly. Since they're more pricy than other diapers, we kind of hoard them for nighttime use since the moisture wicking material helps Poppy stay asleep longer. And that's worth every penny in my book!
Cloud Island Diapers- I've found that Target's Cloud Island is a great affordable diaper brand that also works wonderfully! Although they're not as soft or as thick as Coterie, they're still comfy and super absorbent. They stop a lot of potential blow-outs too so that's super helpful in my book. And you can't beat the price, which is especially great since we go through like 20 diapers a day!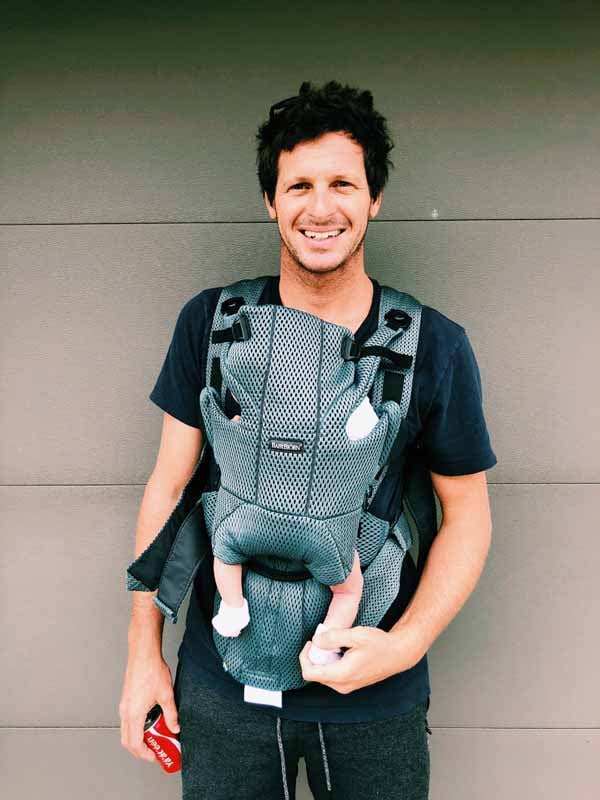 GEAR
Baby Bjorn Mesh Carrier Free - I should start by saying that we both love our baby bjorn a ton! But Jeremy is surprisingly obsessed with this carrier! It's sturdy, structured, breathable, and easy to put on. Plus it's super comfy so Poppy loves it too! One of my instagram friends got me this and it has been something that we use every single day. You really can't go wrong with this carrier and they make it in a variety of colors, too!
Boba Wrap - You can think of the Boba Wrap as the laid back hippie sister to the Baby Bjorn carrier. It's made with soft stretchy fabric that you basically wrap around your body to create a carrier for your babe. And it's my fav! It's super comfy and I love wearing it around the house during the day when i want to get some skin on skin while still being active. To be truthful, sometimes I don't even wear a shirt under it!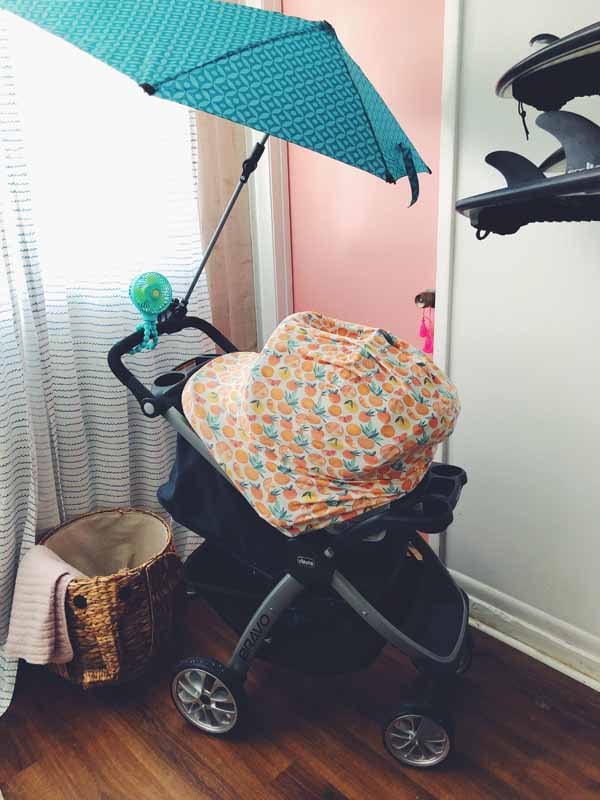 Transportation
Copper Pearl Citrus Cover - Not only is this citrus themed carseat/stroller cover super adorable, but it's also stretchy and easy to put on... and in the time of Covid, you can't be too safe! I love that it also folds up into nothing so i can just throw it in my diaper bag without having to reorganize.
Mini Wihoo Stroller Handheld Fan - Whether you're in the Florida heat or not, this mini portable fan is the bomb! It has bendable adjustable legs so you can wrap it onto anything, prop it up, or hold it in your hand. And you can charge it with a USB port or just pop a battery in it. It's super cute, too!
Mini Umbrella by Sport-brella - Did you know that putting a light blanket over your carrier to block out the heat actually makes it hotter? I learned the hard way and never want to hear that cry again! That's why I'm into this umbrella. It attaches to anything, it can bend to any angle, and it's small enough to fit under the stroller and to stay out of your view when you're pushing it!
Chicco Bravo Trio Travel System Stroller - I knew nothing about strollers but luckily my aunt who has 5 grandkids knew exactly what was up. She got us this model for Christmas and I'm so thankful. The stroller itself is actually made for three different uses - it's a carseat, a carseat stroller for infant, and then a stroller for a big kid. Not only is it easy to use, but it's also comfy, safe, and light yet sturdy which is pretty perfect!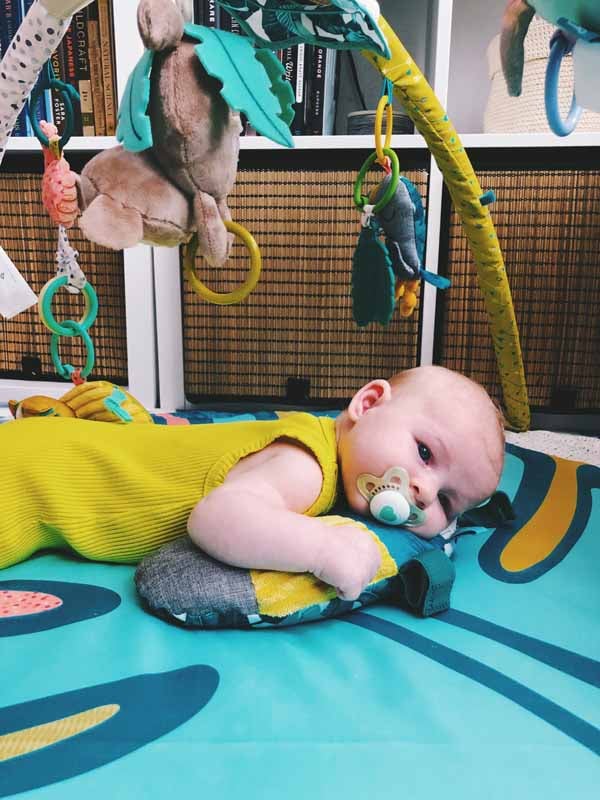 Play baby registry must haves
Infantino Go gaga! 4-In-1 Twist & Fold Activity Gym & Play Mat - Tropical - When I first put this item on my registry I did it for selfish reasons because I love Monstera plants. I thought it was the cutest play gym that I had ever scene because it fit the tropical jungle vibe that I love. But it turns out that Poppy LOVES it, too! The bright colors and the musical monkey brings her so much joy. It's just so dang cute -- I love it!
Yay Mats! One of my baby registry must haves is this awesome floor mat! Inn the past, I couldn't stand those neon alphabet baby floor mats that are SO ugly. I was on a mission to find one that looked pretty and was still functional. This mat was just that! It looks super chic and it's so soft on my knees! And if this one is sold out, I found this one for $50 and this fancy one for $150 that look super cute, too!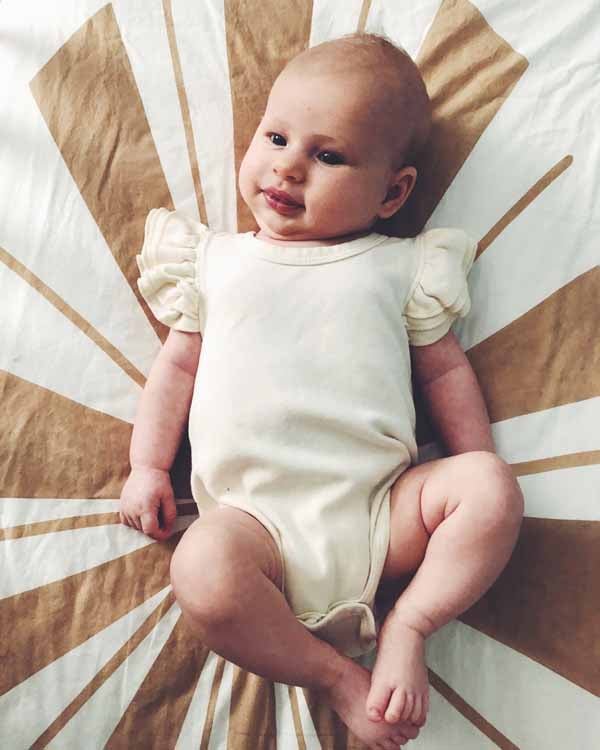 I hope this baby registry must haves post helps anybody that is looking for some sweet baby gear! If you haven't read about our positive birth story, you can now read all about it under my Lifestyle tab! Each Sunday, I'll be sharing more and more baby/family posts to incorporate this new part of my life into the blog!
Thanks for reading!