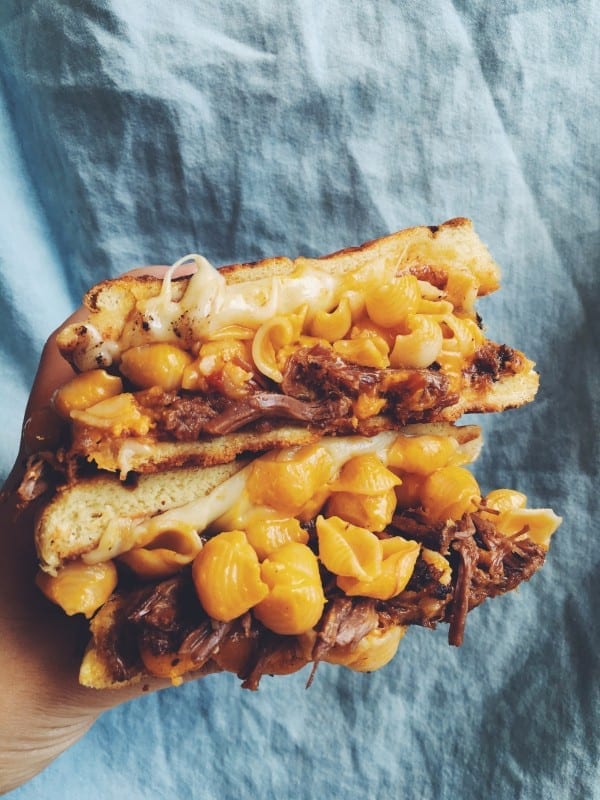 So much has happened in the last six months and I don't really know where to begin. If you know me or have been following my journey on social media, then you know I left Brooklyn and moved down to Florida in February. There was so much going on, and at times it felt like I was making decisions without thinking twice but honestly there was nothing else I could do. When your life changes in the blink of an eye, you sometimes just have to throw your hands up, go with it blindly, and hope that things work out.
What spurred these crazy string of events? Well it begins with my Uncle Bro who was like a second dad to me - shit let's be real, he was way more than that. He lived in my parents house and was the executive chef at my family's bed n breakfast Black Dolphin Inn. Ever since I was a little kid, Bro was always the best cook in the family and was an award winning chef in the hospitality industry. He was my idol and my go-to-guy for any food questions that I ever had. He was seriously like an encyclopedia. He had the answer for everything and if it wasn't for him, I definitely wouldn't be the chef I am today.
Anyways, back to the story. One day in February I got a call from my mom telling Bro was having a tough time making it through a shift and that they thought he was getting sick. Now you see, I used to come home about once or twice a year but something in me knew that even though I had just been there for Christmas a few weeks back, I needed to go back... like right then and there. I dropped everything, drove home the next day and began working in the kitchen under Bro's supervision, basically doing the same things that I was doing at ACME Studio in Williamsburg, but instead of cooking for models and actors, I was catering to vacationers, basically the chillest low-key people on earth.
A few days after I'd gotten home, my mom and I went to the doctor with Bro... no big deal, we thought. When the doctor finally came in the room and told us that Bro had 3 months to live, I freaked the fuck out. What do you mean 3 months to live? How? How could this happen out of nowhere? He wasn't even sick when I was home for Christmas. Is this even real? Are they sure? A million things flooded my mind. The thought of losing Bro crushed me. I lost it.
When we got home from the doctors office, Bro went back to his room, lit a joint, slowly inhaled without speaking a word, and laid in bed as my mom and I sat by his feet, tears streaming down our cheeks.
9 quick insanely sad days later, he passed away.
You see my Bro was born with spina bifida which in laymen's terms is an undeveloped spinal cord. Back in the 50s, kids didn't really live through this kind of devastating birth defect. They were bound to wheelchairs or were left crippled for their shortened lives. Unlike many of the other babies, Bro went through a million surgeries and miraculously lived; walking with a slight limp while still conquering every kitchen he went into. And because they didn't check blood when they did transfusions back then, Bro got Hep C from one of his surgeries. After 60 healthy years the consequences from that blood transfusion finally caught up to him. His Hep C caused cirrhosis of the liver which then led to liver cancer. There was nothing the doctors could do. He couldn't get a transplant. He couldn't get chemo or radiation. The medical world didn't have any solutions. It was over and I knew there was no way I was going back to NYC in the middle of a really shitty winter, all depressed, and all alone.
So what did I do? I flew back up to New York with my little brother, packed up the last 6 amazing years of my life, rented an excursion (because who knew they don't let you take uhauls out of NYC?), said goodbye to my best friends and started a new life in Florida. It was a very intense time. Like probably the hardest period I've ever been through. It was eye opening. It was heart breaking. It was real.
You never think that you'll lose someone you love in the blink of an eye until it happens. It broke my heart and it still does. It's hard to type right now because I keep wiping tears from my eyes as I relive this through writing this post. Yesterday was his birthday and I was majorly bummed. Instead of crying all day, (ok, I totally cried but anyways...) and acting like a depressed blob, my boyfriend and I spent the whole day cooking. I made this ridiculous grilled cheese, which is the first one I've made since all of this happened. I'd like to think that he's reading this post, telling me to stop being such a pussy and to get my ass back in the kitchen and tell him some jokes. I made it for him because and i love him and i miss him everyday. Bro went big when it came to food. Shit, he's the one that inspired me to make this donut grilled cheese, this chicken and waffle grilled cheese, and of course this fat boy with macaroni n cheese, short ribs, steak sauce, cheddar and gruyere and many more. So before I get even more emotional, let's get cooking.
Ingredie
nts
leftover mac n cheese (I used Velveeta don't judge me I was sad)
leftover short ribs (get my recipe here)
Captain Foods Island Time Steak Sauce (buy some here!)
sharp cheddar
gruyere
butter
onion bun
WANT THE EXACT RECIPE WITHOUT THE STORY? CLICK [HERE] TO VISIT MY SANDWICH EXPERT PAGE ON ABOUT.COM
So to begin, smear on some of dat steak sauce. I love how the salty umami-ness makes this whole thing taste like cheesy meat.
Now pile on as much cheese you can. If you add too much, don't even worry about it. The extra cheese will ooze out as the GC is cooking and it will make this awesome crunchy cheese treat. Pretty much the best cracker you'll ever eat.
Add some of the pulled short ribs, making sure to take that big ole bone out. Make sure gobble up whatever doesn't fit on the sandwich 😉
TIME FOR THE MAC N CHEESE! I totally used velveeta because I didn't have anything to make the homemade kind. I'm totally embarrased by this but hey, you gotta do what you gotta do. And to be fair, this stuff reminds me of childhood and I still like the artificial taste.
Add the gruyere and the top bun and get ready because you're almost done! Gruyere is one of my all time favorite cheeses. And if you can't find it, check for Grand Cru... it's what American cheesemakers have to call it now. Kind of like the parmesan issue.
Now it's time for some grillin! Smear this bad boy with butter, and cook it up. I always use a Breville Panini Press because it's awesome and it gets hot on both sides so that the cheese melts fast and evenly. See how it's falling out below? That's a good thing because those little extra bits are now all crispy and salty and oh so good.
Once the cheese has melted and the exterior has crisped up, take it out, let it sit for a second so that the melted cheese can thicken up and act like sandwich glue. Then cut it in half, take a glamour shot of it, edit it in VSCO, and share it on insta. J/k but that's totally how I did it.
So yeah, I hope you make this sandwich and pour one out for my Uncle Bro. Many of you that are close to me know that he was an amazing person that's missed every single day. Bro Bro, I love you so much and I wish I could shove this sandwich in your mouth while making some pervy joke. I know you would like it. Miss you and love you lots.
xoxo,
GCS
P.S. Special thanks to Sugar + Butter for coming up with the name!