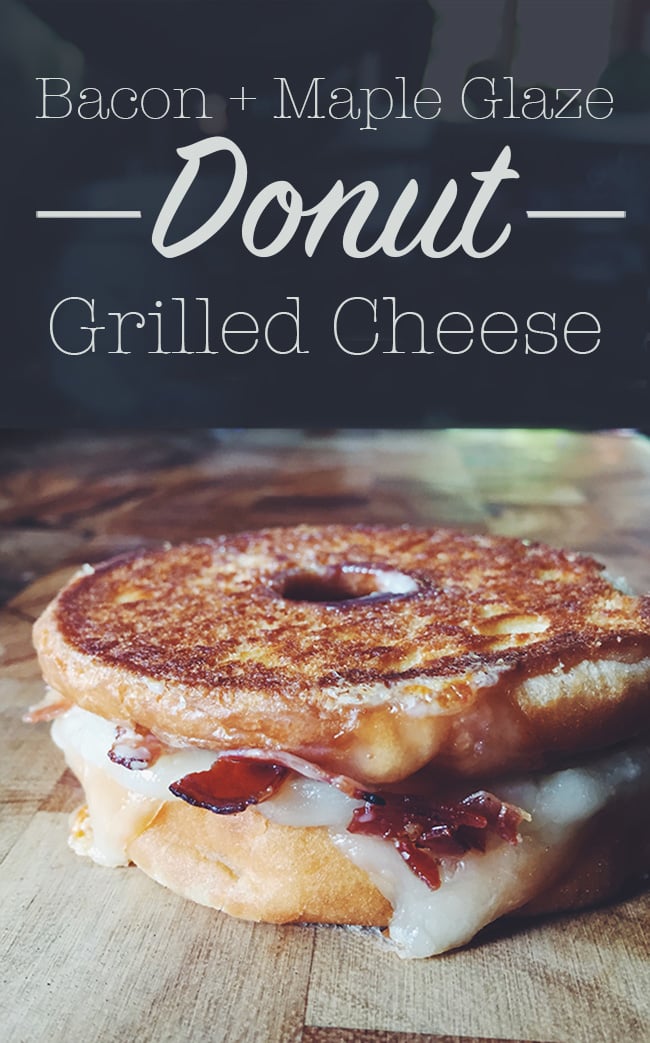 Yeah, yeah, i know. It's summer and everybody's all like bikini-season-or-die... but c'mon people! It's National Donut Day y'all! Get out and try something new. Maybe something like this insane bacon and maple glazed donut grilled cheese that's the perfect combination of sweet and savory. You can even do like 200 sit ups later if you're feeling guilty or whatever... or you can do as I did and pat yourself on the freakin back for being making it through a crazy week of PMS without bursting into tears in front of any strangers. I mean, do whatever, it's cool.
K, so if you want the recipe without hearing my blab anymore, go on and click this blurb to shoot on over to my Sandwich Expert page on About.com. They have it all easy-to-read and you can print it out without having to hear me gab.
If you want more pictures, come along!
So I went to Dunkin Donuts this morning because if you aren't aware, I moved back down to Florida and there's not 100 vegan-gluten-free-organic-sprinkle shops on every single block that's all I've got near me these days. They were giving away a free donut for every coffee you got so when I saw their bacon and maple glazed concoction I about kissed the cashier woman. I immediately ran through the scenario and how that would play out so I decided it's probably best to politely get my donut and go back to Black Dolphin Inn, my new place of work aka my fam's super awesome bed and breakfast. Once I got there, I immediately grabbed a nonstick, some salted butter and some Wisconsin muenster cheese.
I cut the donut in half, flipped it inside out, threw some muenster in the middle and buttered the outside. Then I cooked it for a few minutes on each side until I couldn't stand it any longer the cheese started oozing out and bubbling up on the sides. Once it was done, I let it sit for a minute or so and then devoured it without letting anyone else try a bite because apparently I'm selfish and this day is about me and no one else... Except you, now you can make it and eat it alone, too.
Happy National Donut day. I love you.
xoxo,
GCS