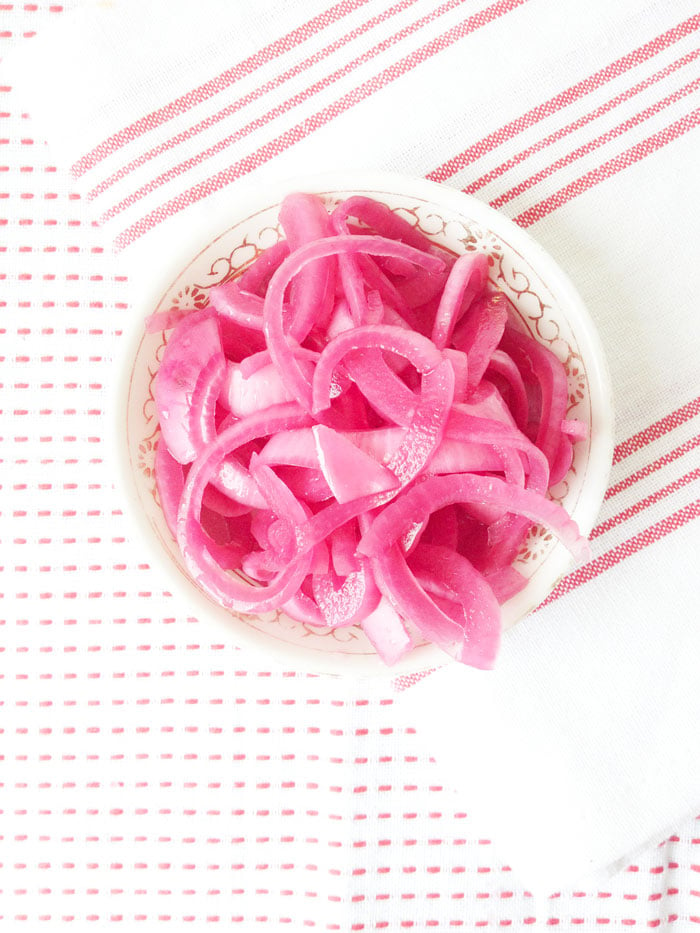 Even though red onions are among the mildest of onions, they sometimes can be too strong, spicy, or overbearing to eat in large doses... And ain't nobody want dat stinky onion breath! Sure, you're probably familiar with putting a few thin slices on your sandwiches but these quick pickled red onions are a simple sandwich secret that will forever change your mind about this sometimes breath-wrecking vegetable.
Rather than crying over the pungent scent, the pickling process breaks down the strong odors and helps sweeten up the red onions to showcase their natural sugars. Of course they're amazing on sandwiches like this grilled summer squash sandwich or on these super flavorful dr. pepper pulled pork sliders, but they're also a welcomed condiment to any salad or meat dish. Try using them on fried fish tacos, veggie-loaded falafel sandwiches, vinegar-based pasta salad, and/or in creamy dishes like coleslaw. And don't forget the grilled cheese!
Want the recipe? Go to my Sandwiches Expert Page on About.com right [HERE]!