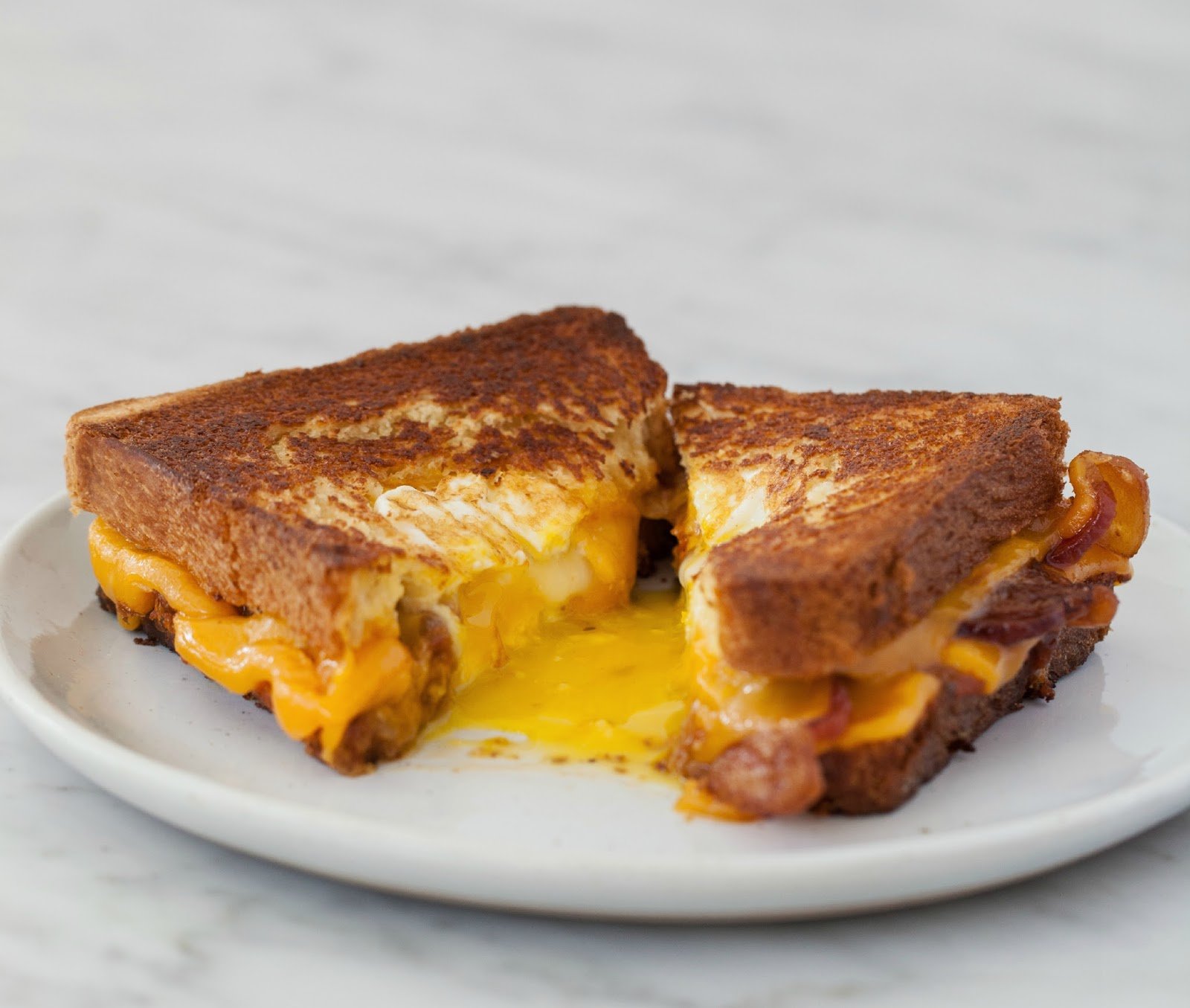 Photo: Heido Larsen of Foodiecrush
They say that breakfast is the most important meal of the day but ehh I don't really know about that.
Ya know that feeling that you get in the middle of a long night of partying? When that little voice in your head says "If you don't eat right now, you're going to puke have the worst hangover in the whole world tomorrow"? Well yeah, I don't ever get that desperate feeling in the morning… unless that morning has been led into from a night of weird raves in Bushwick but ummm I digress.
Anyways, since some super brilliant scientists or some marketing board figured this whole thing out, then I obviously know that they're right about b-fast being super important so I'll settle with this. Here's a sandwich that I created that will not only help you power through your day but it will also save you in the middle of the night! Pretty perfect, huh?
If you can't tell what's going on here then let me fill you in – this bad boy takes that whole hole-in-one concept to a new level with tomato jam, thick cut bacon and most importantly some super deluxe Wisconsin Cheddar on two buttery pieces of brioche. It's the shit if I do say so myself!
Get my recipe from Wisconsin Cheese right here.
xoxo,
GCS