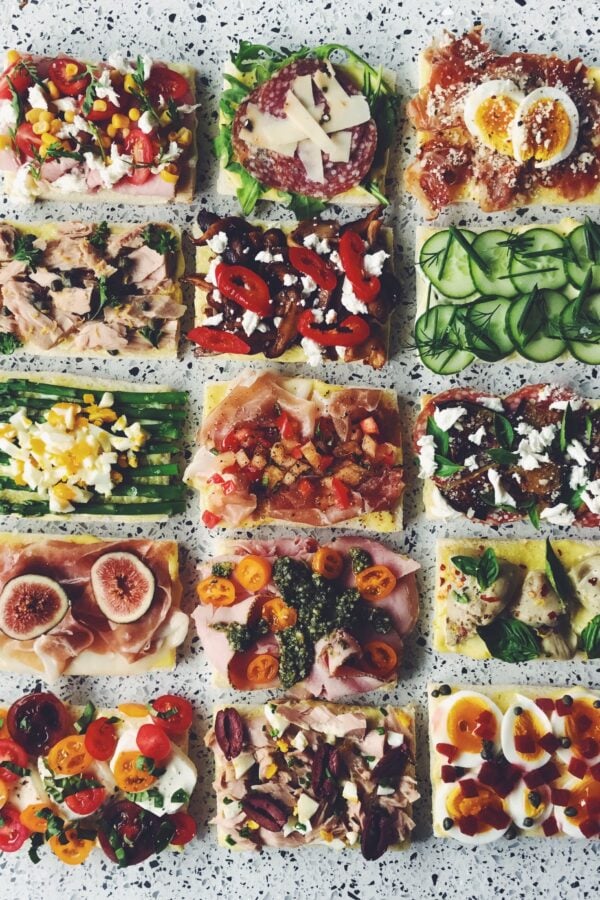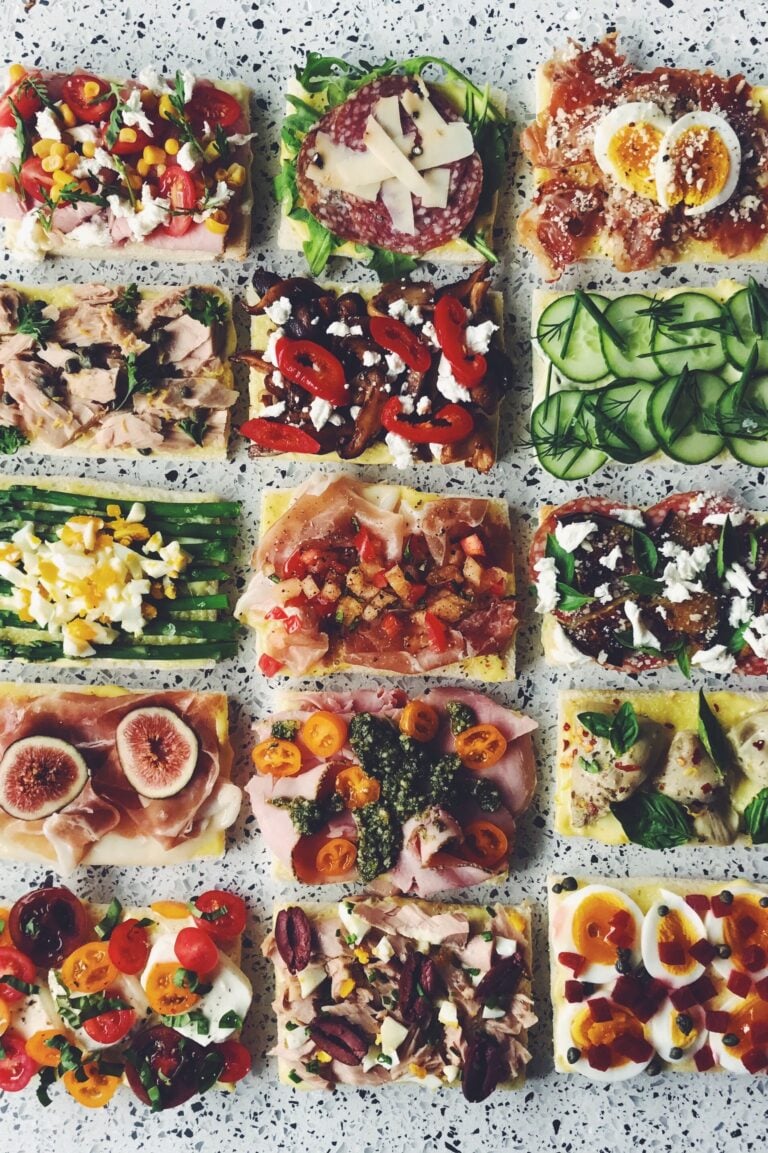 As you know, toast is trendy AF, but what about Tramezzini? Well, ummm what the heck are tramezzini you say? If you've never heard of these before, let me fill you in. In Italy, tramezzini are known as little finger sandwiches, sort of like the tea sandwiches we have here in the USA. Rather than boring fillings like egg salad and cucumber-cream cheese, these scrumptious little white bread encased sandies are filled with italian goodness like crispy prosciutto, parmesan and soft boiled egg. Sounds amazing, right?? THEY ARE!
15 versions of Tramezzini – Italian Finger Sandwiches
(slide through to see them all!)
Another thing that separates tramezzini from regular ole' tea sandwiches is the mayo! It is totes taboo to use anything other than homemade mayo on these little guys. Below, you'll find my recipe for Italian style mayo made with olive oil, fresh lemon and the best mustard powder in the world.
RECIPE: Italian Mayonnaise
INGREDIENTS
1 egg yolk
whole egg
1 tbsp. Tin Dry Spice Mustard powder
1/2 tsp. salt
1 tsp. raw sugar
Juice from 1 whole lemon
A splash of white wine vinegar to make it more tangy
1/2 cup extra virgin olive oil
2 tbsp. avocado oil (optional)
INSTRUCTIONS
Simply add all the ingredients to a blender besides the oils and pulse until incorporated. Slowly blend or whisk in about a half cup of olive oil and then add a few tbsp avocado oil until it reaches the desired consistency. Season with salt, pepper and possibly a little more sugar and then get ready to make some tramezzini!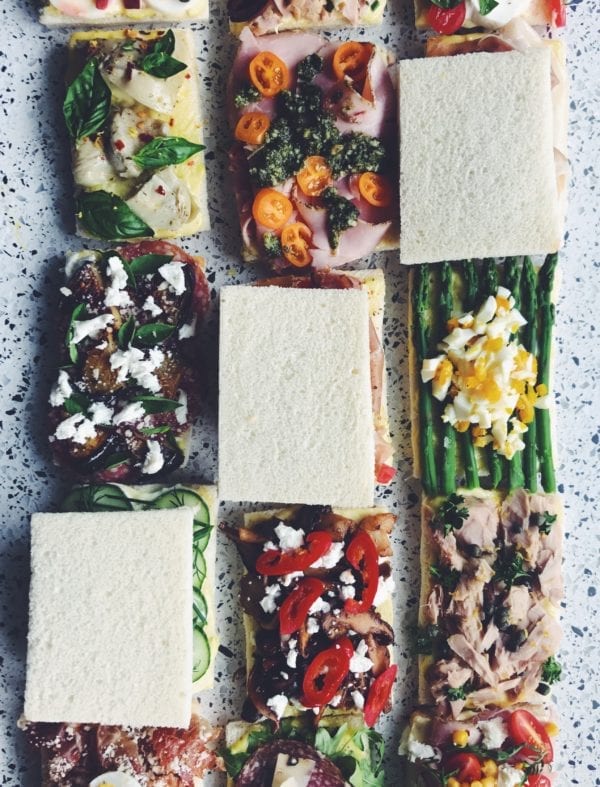 What Else to Know
Additionally, when making tramezzini, you'll want to use the softest white bread you can find. Be sure to chop the crusts off before building to make it even more legit. And don't forget to cut them from corner to corner to create the authentic tramezzini triangle that they're known for!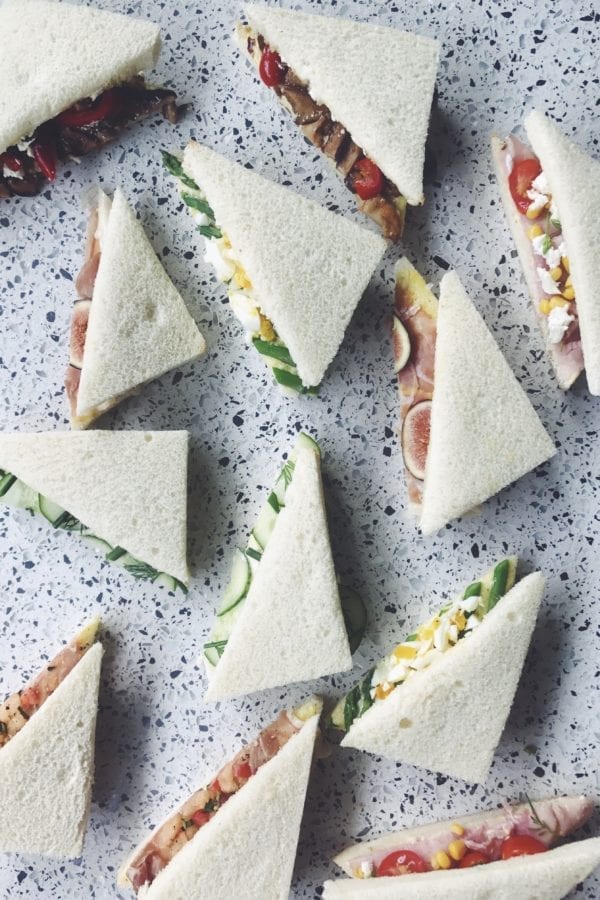 And best of all – get creative!! Pretty much everything tastes good with homemade mayo and white bread so you truly can't go wrong! Comment below with what you create so I can try it, too!
xoxo
GCS