This is a sponsored post written by me on behalf of Tazo® Tea for IZEA. All opinions are 100% mine.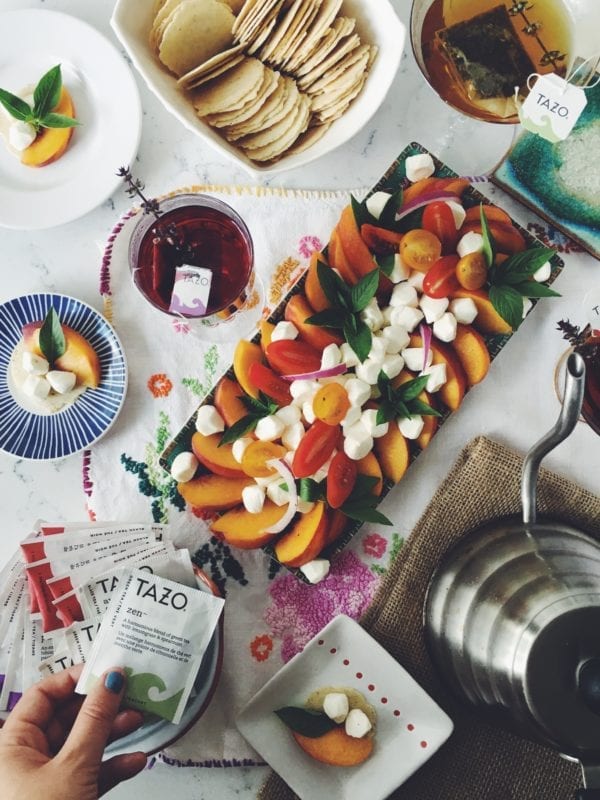 One of the hardest parts about living in Brooklyn was definitely surviving the long, hard, lonely winters. The seemingly endless repetition of dark, chilly days followed by dark, chilly nights totally wore on me. Since I had grown up in Florida, I'm pretty sure that my ingrained physical and mental states were not "chill" with what was going on. I only lasted about 6 years up North before I finally decided to make the move down to Florida to work as the breakfast chef at my family's boutique hotel, Black Dolphin Inn.
And now after a year and a half of living in the warmth in beautiful New Smyrna Beach, FL, I am feeling like myself again! I love the endless summertime weather and the way the sun's warmth makes my skin look and feel. I love that I never have to put on a puffy coat to take my little puppy, Pip, out. And I love that I'm never concerned that my painfully frozen ears and nose are about to fall off because I might have frostbite.
Don't get me wrong, FL life is not always the easiest as the heat does get excruciating at times... Especially when you're trying to work off the last 6 years of "NYC treat yo self-ing" by running the boardwalks with your brother's super fit girlfriend. Or when you actually take your time to blow dry your hair, walk outside, and watch as the humidity decides to give you a jheri curl. But alas, feeling like a hot blow dryer is constantly blasting you in the face is something that us Floridians have to deal with and we're ok with it.
This constant wave of hot, humid heat does, however, lead to some funny reactions when the weather varies from the norm. It If the thermometer drops below 80, that means it's time to bust out the hoodies and wool-lined moccasins and act like there's a blizzard out. It may sound silly and believe me, it looks silly, too, but I am totally one of them now! ...And I'm totally ok with that.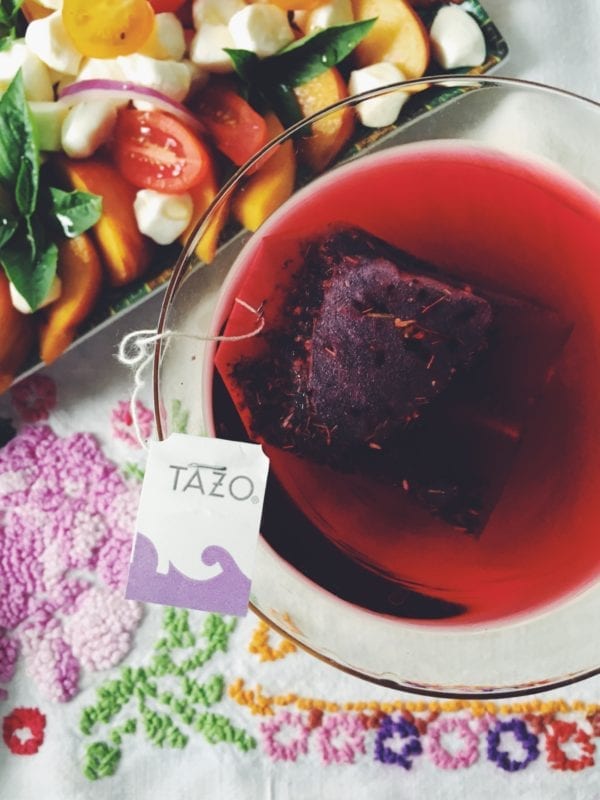 Take last week for example, after a hot day at the farmer's market, my mom and I decided to have a little get together on the porch with some of our girlfriends. We made a colorful summertime spread to show off all the pretty produce and fun stuff that we hauled back from the fairgrounds. Unlike most of our typical boozy happy hours, we made a delicious fresh peach, mozzarella, and thai basil salad with vanilla crackers and paired it with a few of our favorite Tazo® Teas. Since we were being fancy AF, we skipped the tea cups and poured ourselves some of our favorite blends of like Zen™, Passion® and Awake™ English Breakfast tea in mismatching fancy cocktail glasses.
After about an hour of girl talk on the porch, we started feeling a little breeze coming off the ocean. So what did we do? Besides starring at each other with surprised amusement, we raided my mom's closet, put on some warm sweaters, thick socks, and beanies and headed down to the beach, with our Tazo-Tea-filled cocktail glasses in hand. It couldn't have been cooler than 73 degrees but it was so much fun to prance around the beach while letting the "cool" breeze grace us with its uncommon presence.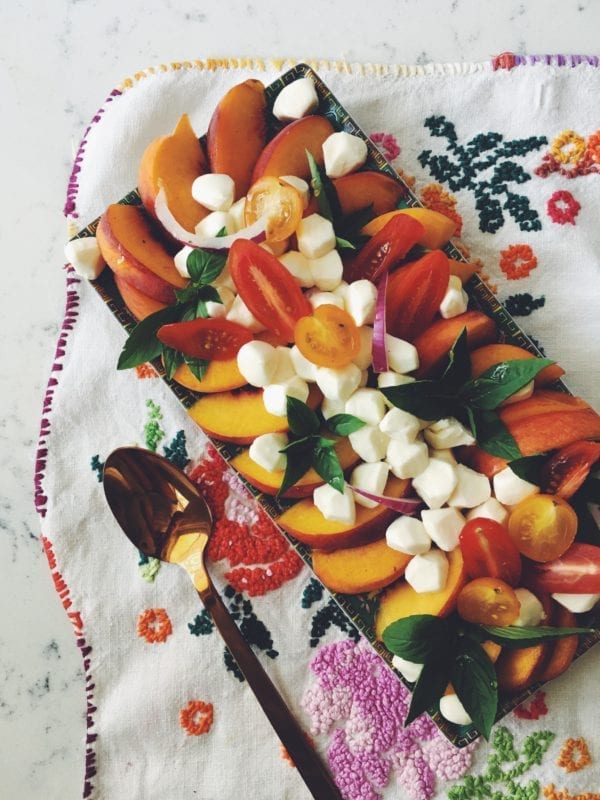 Summertime Peach and Mozzarella Salad
INGREDIENTS
2 fresh peaches, cut into wedges
1 cup of fresh mozzarella pearls
¼ cup of fresh thai basil
2 tbsp white balsamic glaze
salt to taste
INSTRUCTIONS
Fan out peach wedges along the perimeter of the plate. Fill the center with fresh mozzarella pearls, add a few thai basil leaves, a sprinkle of salt and finish with a drizzle of the white balsamic glaze. Pair with vanilla crackers and some of your favorite Tazo Hot Heat blends like Zen, Passion and Awake English Breakfast