This is a sponsored post written by me on behalf of Altos Tequila for IZEA. All opinions are 100% mine.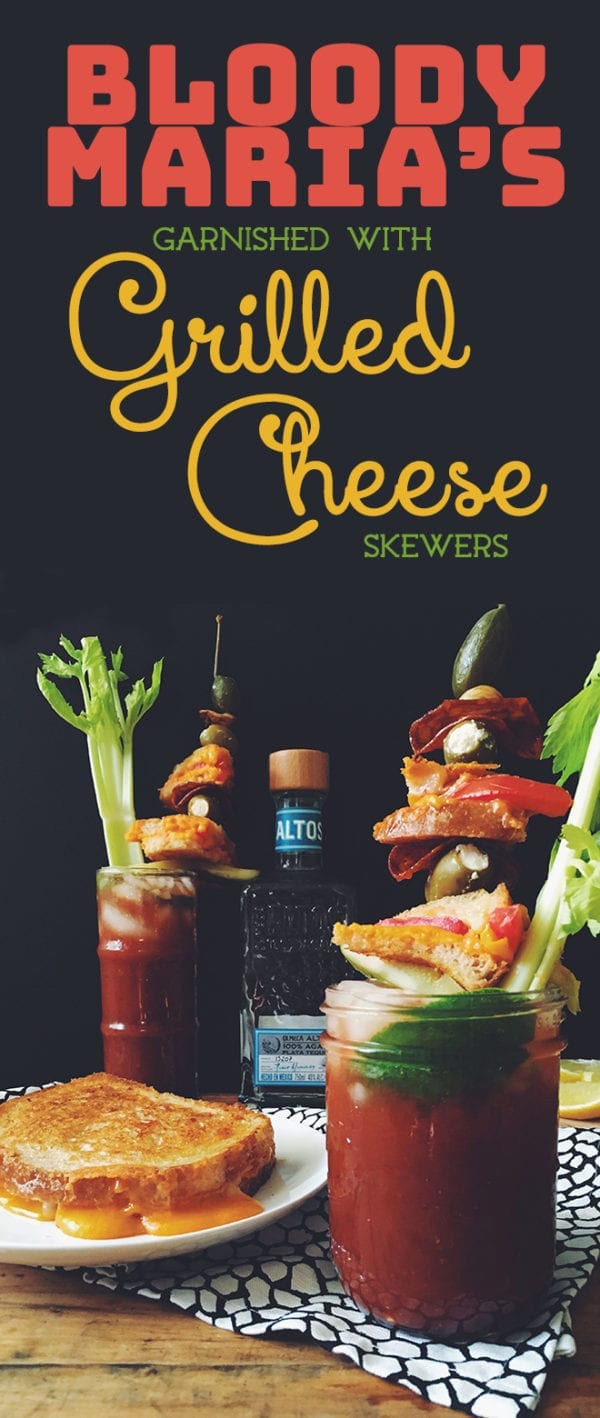 This past month my boyfriend and I both turned thirty (ay yi yi!!! omg I know). Being that he is just 5 days older than me, we're super fortunate that we get to combine our birthdays into one big ridiculous event.
Since we both love to entertain, we thought that we'd celebrate like the adults we newly are, by bringing a little indulgent class to our boozy brunch bonanza! Cue my passion for grilled cheese and his passion for delicious brunch cocktails and you get one heck of a Bloody Maria (Bloody Mary's with Tequila!) with an insane-o grilled cheese garnish.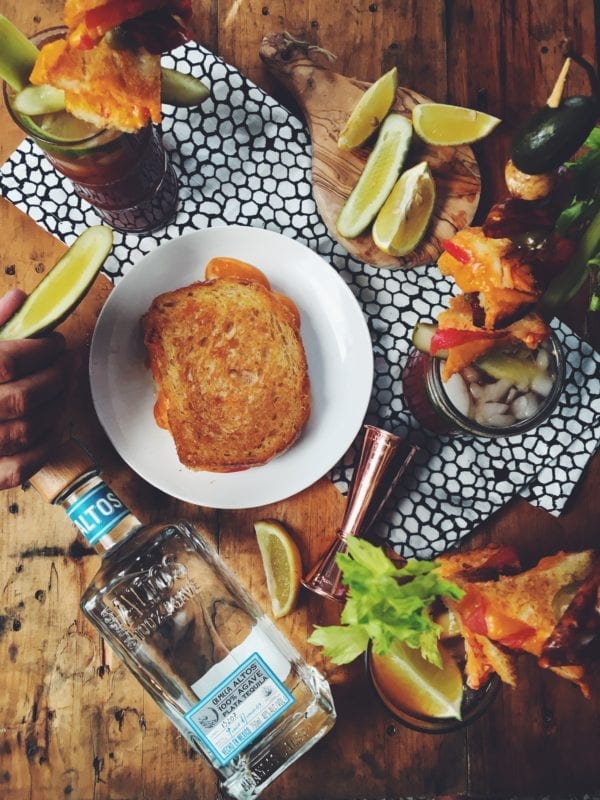 Our friends loved our spicy tequila-based cholula-laced Bloody Maria's that were topped with pickle perfect skewers layered with delicious bites of cheesy brine-y goodness! We used Altos Tequila Plata, 100% Agave, instead of traditional vodka used in Bloody Mary's and it was an absolute hit - we actually had to go out and get more so that the festivities could continue. Needless to say, our boozy brunch bonanza turned into an afternoon soiree full of cheese, tequila, pickles, and sunsets!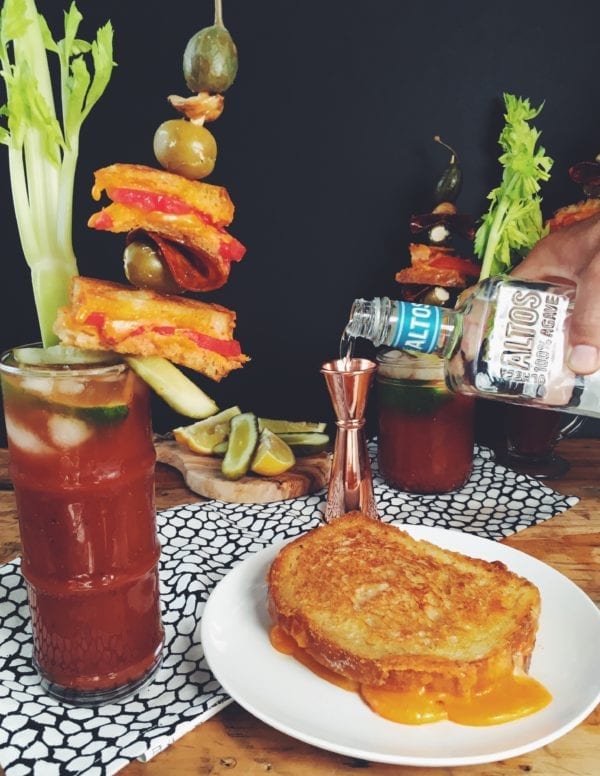 If you'd like to make these for your next party, feel free to get creative and let your guests come up with their own skewers. A word to the wise - try using a pickle spear at the bottom of the skewer. It works wonders for keeping the other garnishes from getting soggy - it's almost like a platform to keep everything else afloat.
To get my recipe, head on over to Altos Tequila's website [HERE]!