Compensation for this post was provided by Cobblestone Bread Co.™ and Big Green Egg® via AOL Media. The opinions expressed herein are those of the author and are not indicative of the opinions or positions of Cobblestone Bread Co.™, Big Green Egg®, or AOL.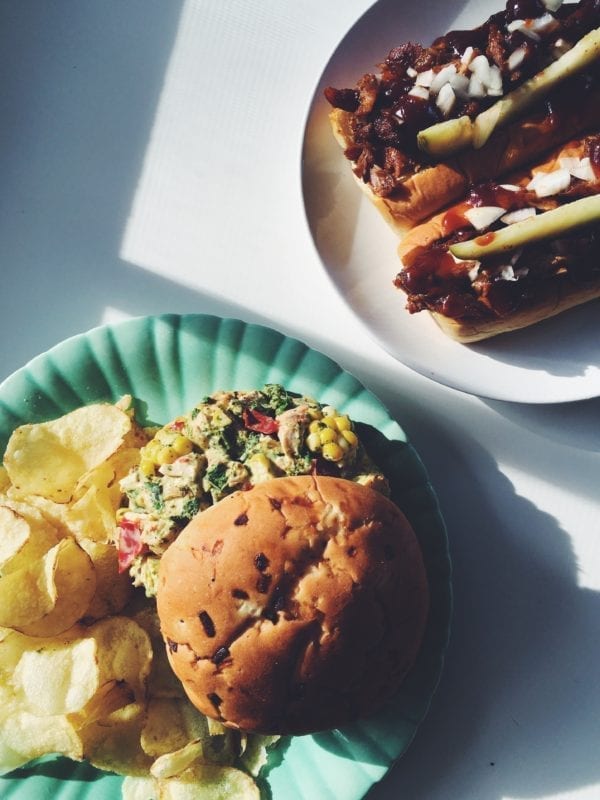 I won't deny that at the time, summers in NYC seemed like the best thing ever. It probably had to do with the fact that we all appreciated it so much more after coming out of almost 6 terrible months of potential frostbite. But that's not to say that the rest of the country isn't scoring big off of the shifting seasons. You see, there are a few things that New Yorkers are missing out on that are far more awesome than a really good Instagram shot of a hotdog positioned in front of the city's skyline.
Down here in the South (and everywhere else that's not surrounded by skyscrapers) we have yards! Yards that can be filled with awesome cooking equipment without the fear of it falling 10 stories to its demise. Instead of climbing up sketchy fire escapes or wasting time on DIY levees to help transport your $30 no-name grill up to the rooftop, I now rejoice with my feet safely on the ground, which just so happens to be manicured and solely dedicated to grilling and growing. And I totally am bragging right now but I have to say that my summers outside the city are so much better because of my new fav cooking tool - the Big Green Egg®!
If you've never heard of a Big Green Egg®, let me give you some background. The Big Green Egg® (aka EGG) is like the king of summertime. Not only is it a grill, but it's also a smoker, a slow cooker, a pizza oven and probably a lot more things that I don't even know about yet! And if you know me or have read this blog before, you're probably well aware that I have to make everything into a sandwich. So that leads me to my next point - what do I do with all this new fun stuff that my boyfriend and I have been making in my EGG? Throw it between two slices of Cobblestone Bread Co.™ bread, of course!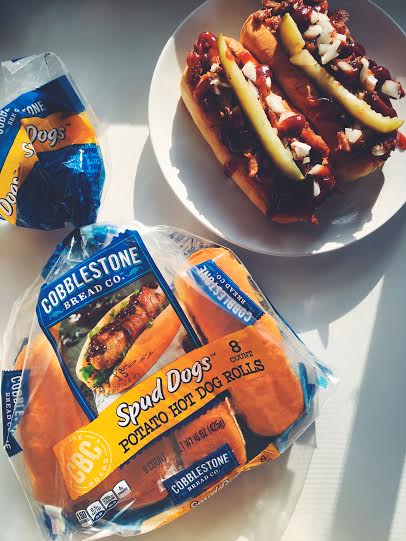 Outdoor grilling season calls for some seriously good bread. And if you want to know the best bread to use for all your summertime grilling projects, you definitely need to get your sauce-covered fingers onto some Cobblestone Bread Co.™ products. Their buns are consistently delicious and are light and fluffy yet hearty enough to stuff full of all the tasty meats you're cookin' up in your EGG.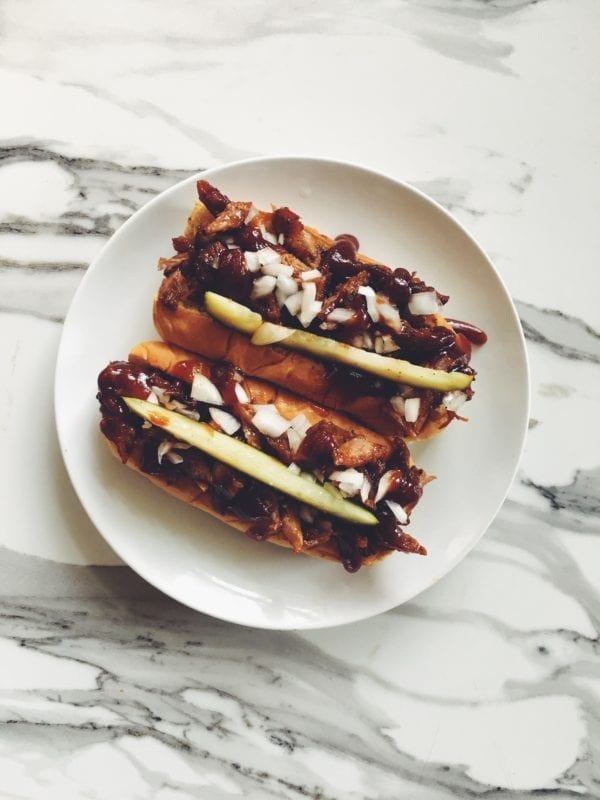 Now let's talk about what I made with my EGG and Cobblestone Bread Co.™ bread. This first sandwich that I want to share might look familiar to you but you must know that it's about one hundred times better than this particular seasonal American iconic sandwiches. Instead of going to McDonalds and shamefully ordering the McRib. I've decided to make my own deluxe version!
By doing this yourself, you can swap out the questionable processed meat patty for some home cooked fall-off-the-bone goodness. If you click the link below, you'll score the secrets for our own special Big Green Egg® slow cooked ribs recipe which fall right off the bone and right into a Cobblestone Bread Co.™ Spud Dog Bun. This amazing bundle of mouthwatering meat is then topped off with delicious bbq sauce, chopped vidalia onions + a crisp dill pickle spear. It is not to be missed.
Click [HERE] to get the recipe for my Ultimate Rib Sandwich.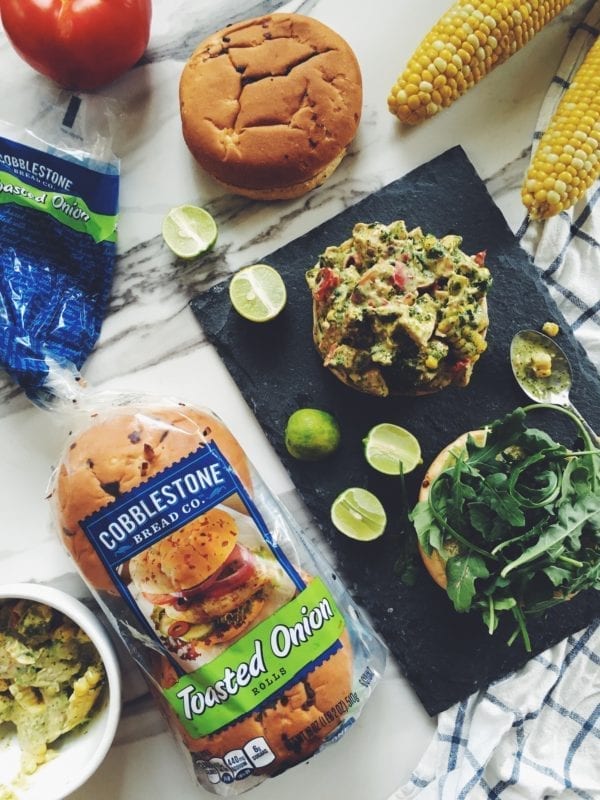 This next grill season sandwich is perfect for utilizing leftovers and stretching those summertime feels into a weeklong summer food fest! All you have to do is fire up your EGG, smoke some chicken breasts then let them cool. After you've waited a few hours, roughly chop your delicious smoked chicken into chunks, mix it with grilled corn, sweet n spicy peppadews, and a fragrant chimichurri infused mayo then pack it into one of Cobblestone's Toasted Onion Rolls!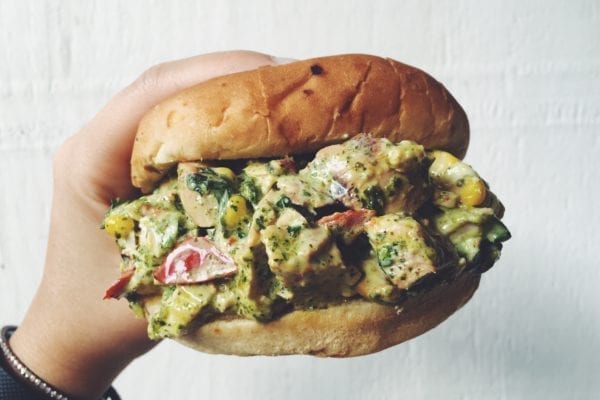 If you can avoid eating it all at once, simply wrap it up tightly in cling wrap and voila! You can enjoy summertime fare all week long. It doesn't matter if you're at your desk, on the road, or chilling' at the beach, because as long as this sandwich is stored correctly, the Cobblestone bread can sit with the smoked chicken salad for up to 4 days without getting soggy! Pretty impressive if you ask me.
Want more bright ideas on how to use Cobblestone Bread Co.™? Click [HERE] for the chimichurri chicken salad sandwich or [HERE] for more recipes!