Spicy Lemon, Kale and White Bean Detox Soup to help beat a cheese bloated belly!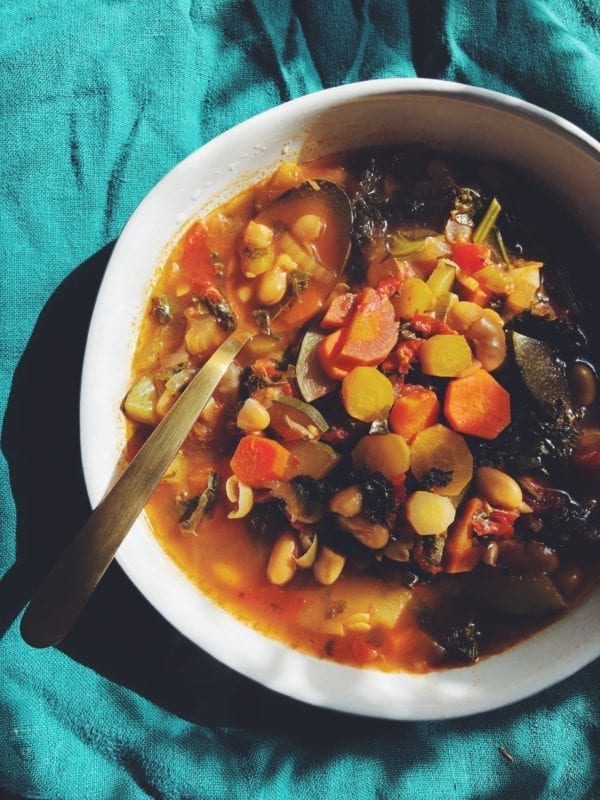 Alright, y'all. Let's get real. If you're anything like me, you probably ate at least 20 pounds of cheesy goodness over the holidays. And trust me, there's no shame in my cheese indulgence game but to be totally honest, my body is pretty mad at me right now. To combat my beloved cheese belly, I wanted to share one of my favorite soup recipe - This Spicy Lemon Kale and White Bean Detox Soup - to... well... to help flush one's system. Sorry if that's gross but hey, we all know what too much cheese can do to one's digestive system, right? Hehe.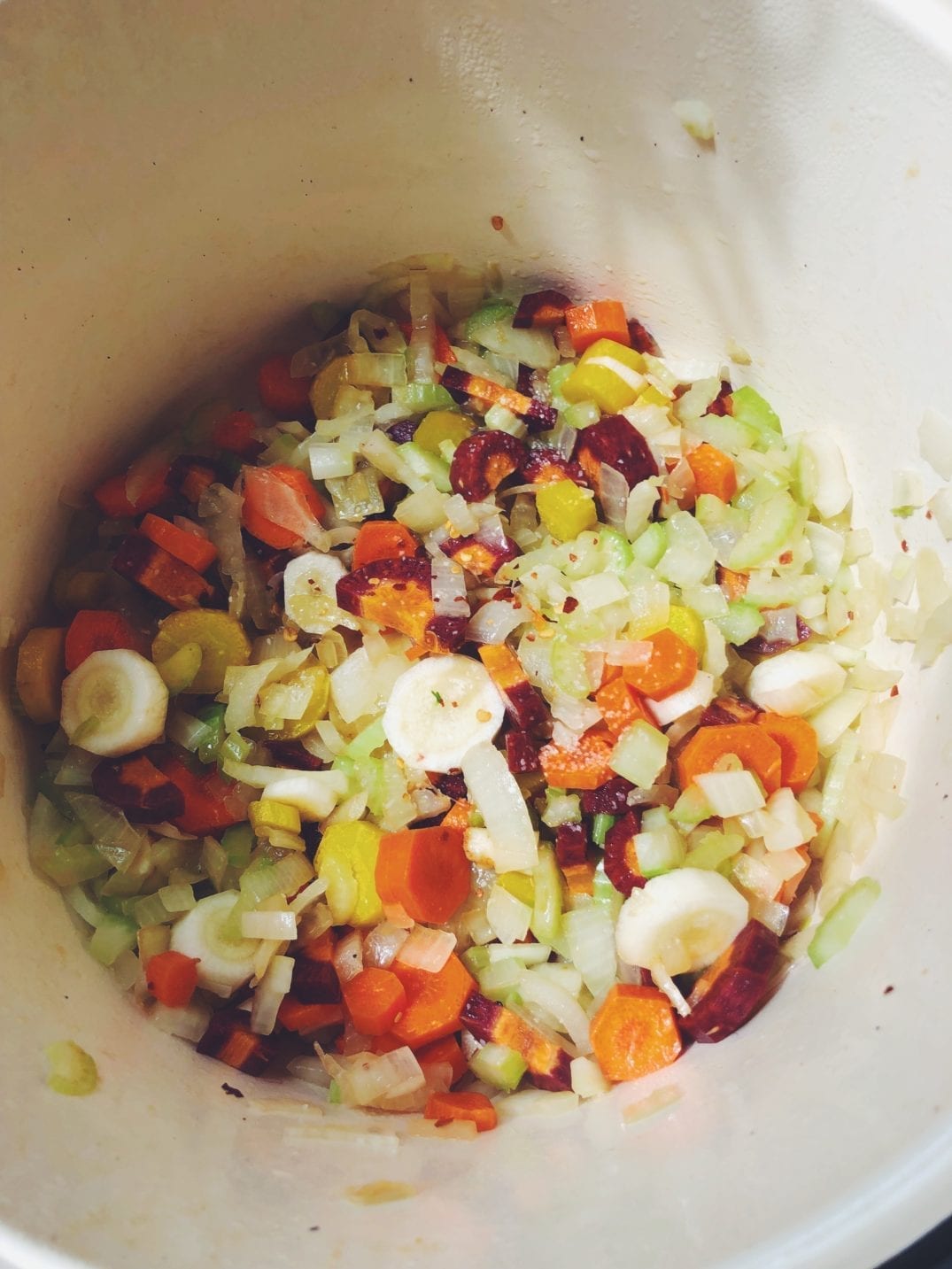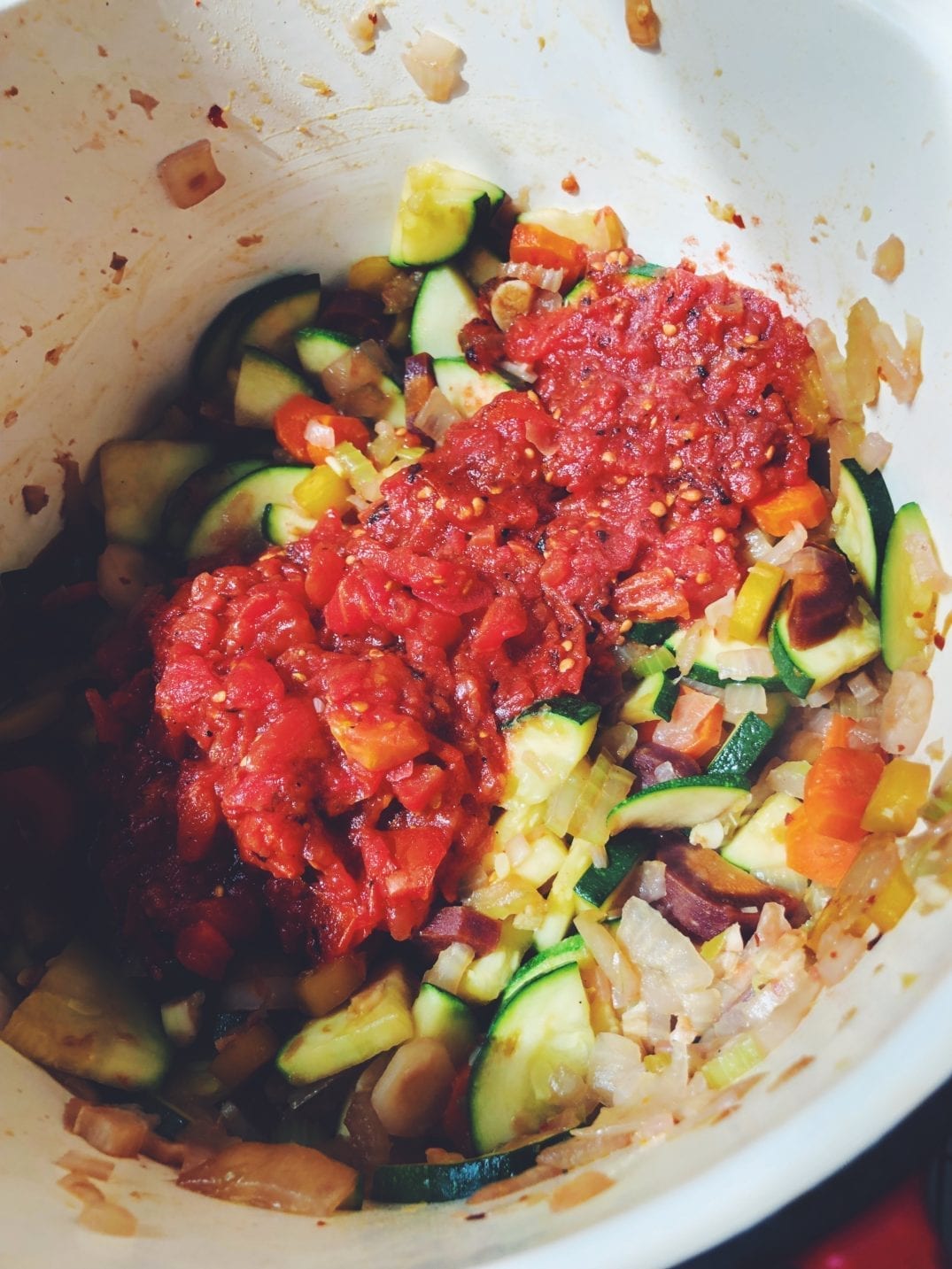 I know this isn't one of my typical grilled cheese recipes, but now that my cookbook's out, I feel like it's time for me to venture into other worlds of edible creations. If you follow me on instagram, you might have noticed that I've been doing this a lot lately. It's felt so freeing to post tons of healthy-ish recipes on my page and stories. Especially since I worked my ass off, ate right, and lost 35 pounds in 2018 which I'm hella proud of!
Turns out that writing a grilled cheese blog for most of your 20's isn't really the healthiest of ideas... Who knew?!?! So now that I'm in my 30s and my metabolism is completely different, you can bet your booty that I'll be sharing recipes that not only taste delicious but are also on the healthier end of the spectrum.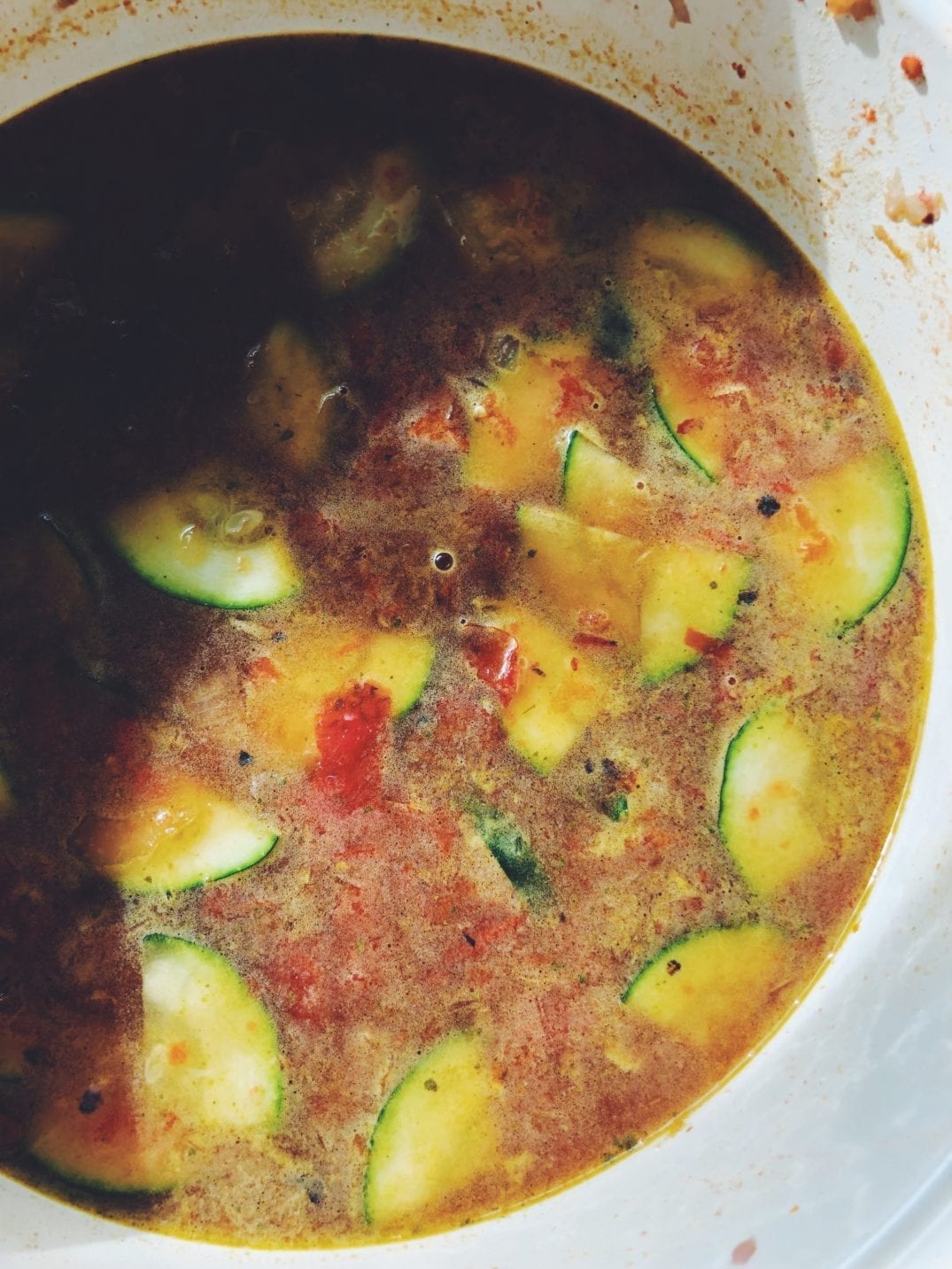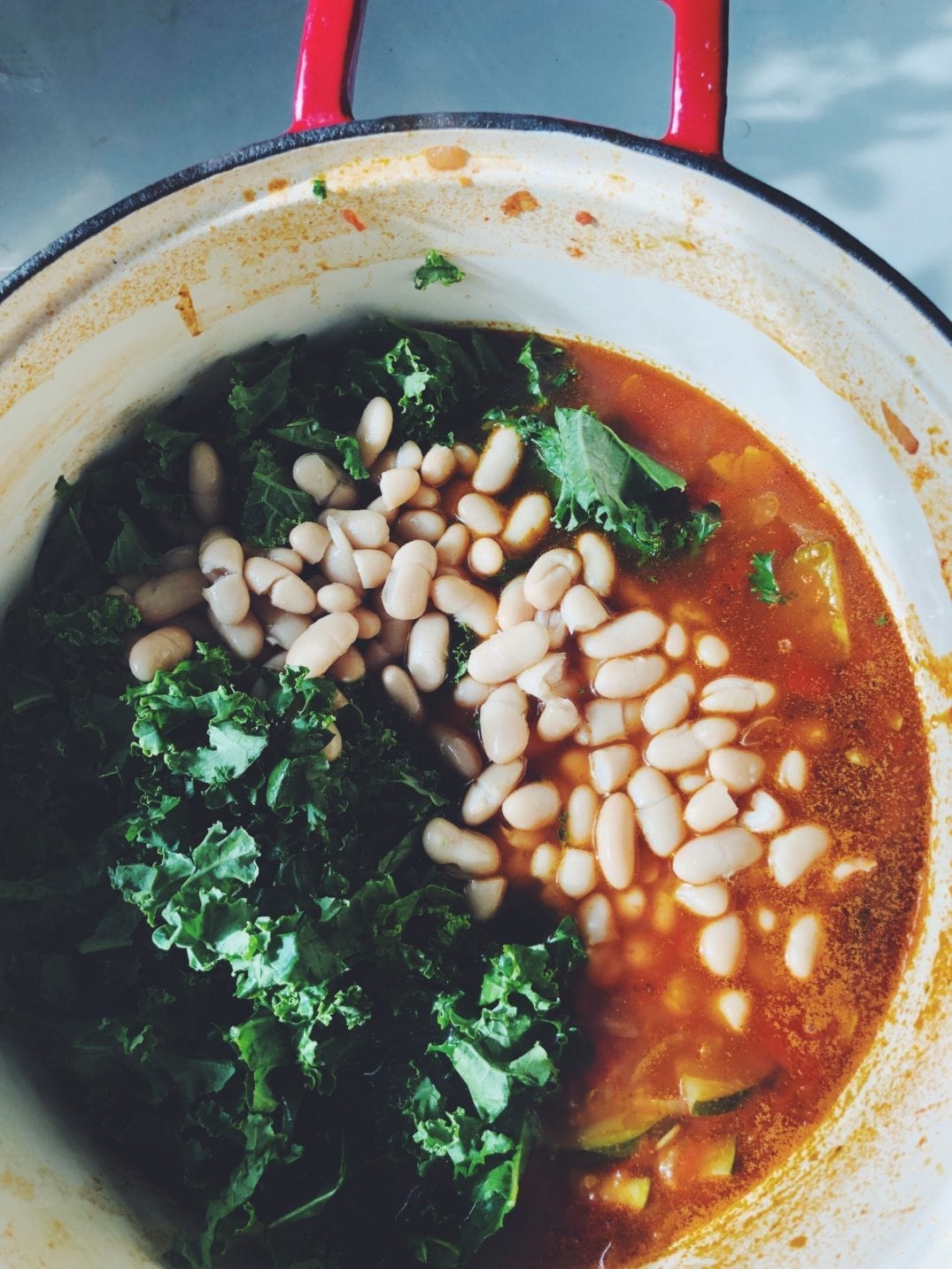 But if you're moaning to yourself right now because you only want cheesy goodness, don't fret. There will still be some of that too! I can't completely ditch the foods that have brought me here in the first place! After all, cheesy dishes are my love language. But with love comes self-care, and with self-care comes things that are actually good for you. So there will be the best of both worlds!
So let's get to the good stuff now, k?!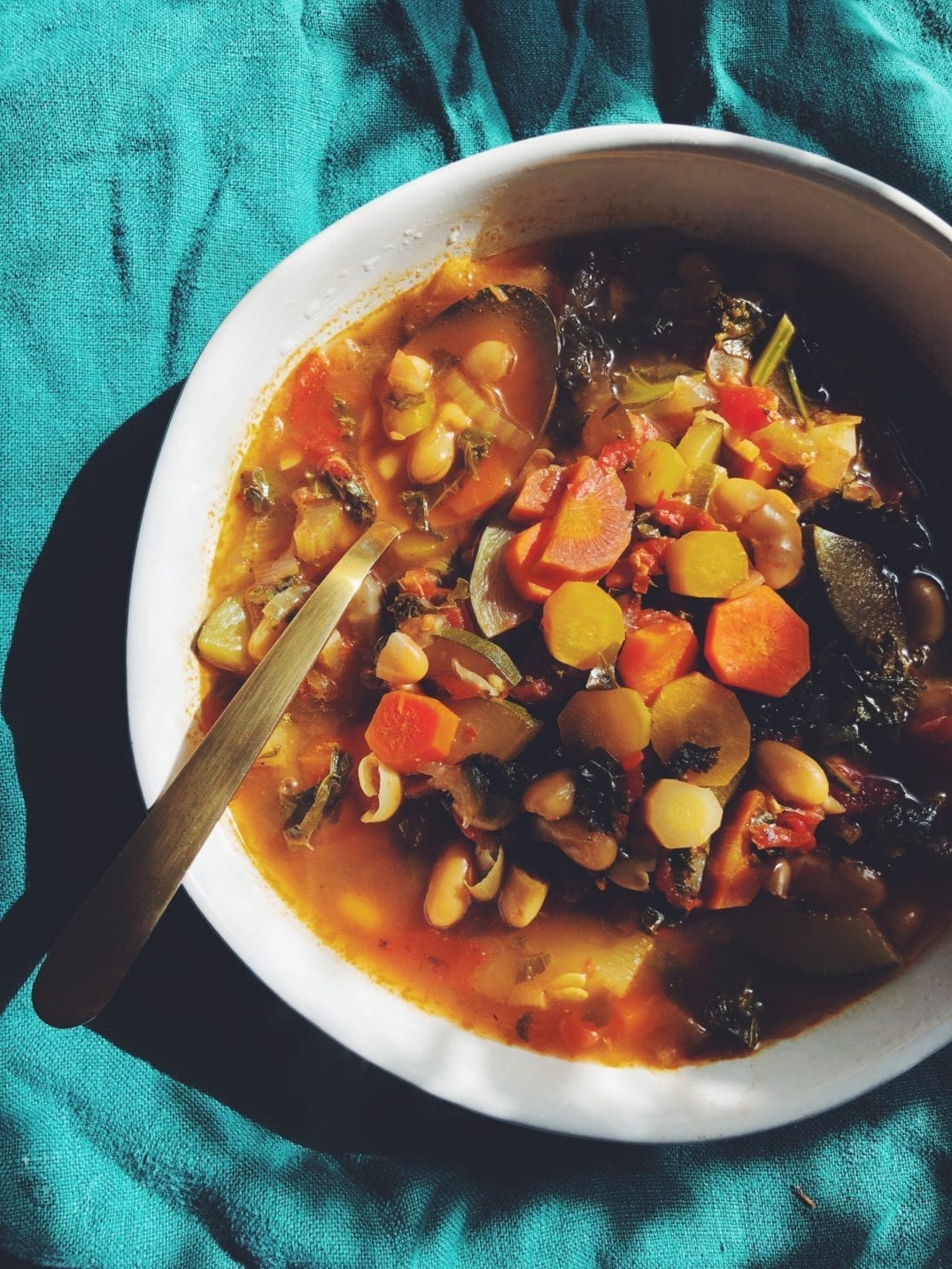 Recipe: Spicy Lemon, Kale and White Bean Detox Soup
Recipe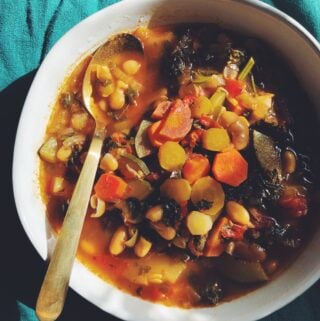 Recipe: Spicy Lemon, Kale and White Bean Detox Soup
Packed with kale, beans, zucchini and more - This detox soup is perfect for fighting a bloated belly!
Print
Pin
Ingredients
1

tablespoon

olive oil

sweet onion

roughly chopped

4

stalks celery

roughly chopped

5

carrots

skin removed and roughly chopped

5

cloves

of garlic

roughly chopped

1

teaspoon

red pepper flakes

or less if you don't like it spicy!

1

fat zucchini

chopped into halved coins

1

teaspoon

turmeric

1

14.5 oz

can fire roasted tomatoes

2

quarts

chicken stock or bone broth

2

tablespoon

apple cider vinegar

1

can

white beans

rinsed

3

cups

kale

chopped

1

lemon

juiced

**optional - ¼ teaspoon cayenne pepper**
Instructions
Add olive oil, onion, celery, carrots, garlic, salt and red pepper flakes to a heavy bottomed pot over medium-high heat and begin to brown.

Once they begin to caramelize, add zucchini, turmeric and a little bit more salt. Cook down for 3 minutes before adding the can of roasted tomatoes, chicken or bone stock and vinegar. Simmer for 30 minutes.

Add white beans and kale and cook for another 15 minutes. Finish with the juice from 1 lemon and if you'd like - add about ¼ teaspoon more of cayenne pepper to make it even spicier!!