Grilled Cheese Social's new cookbook - Super Fun Recipes for Super Fun Times
by MacKenzie Smith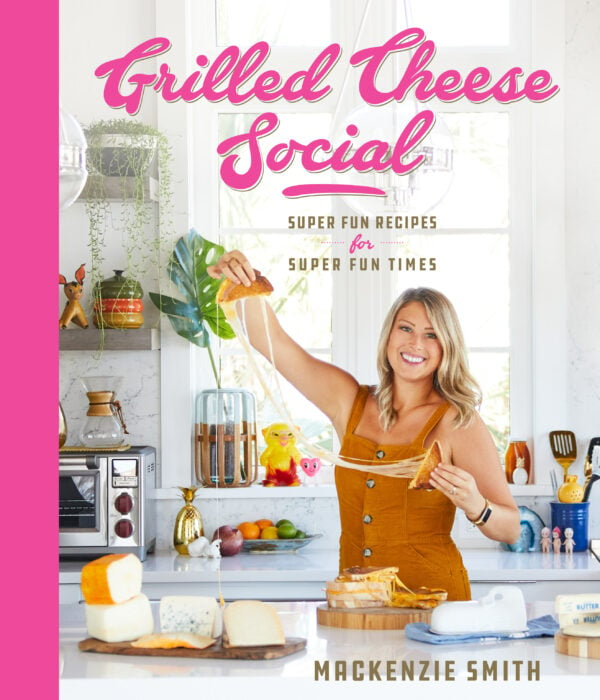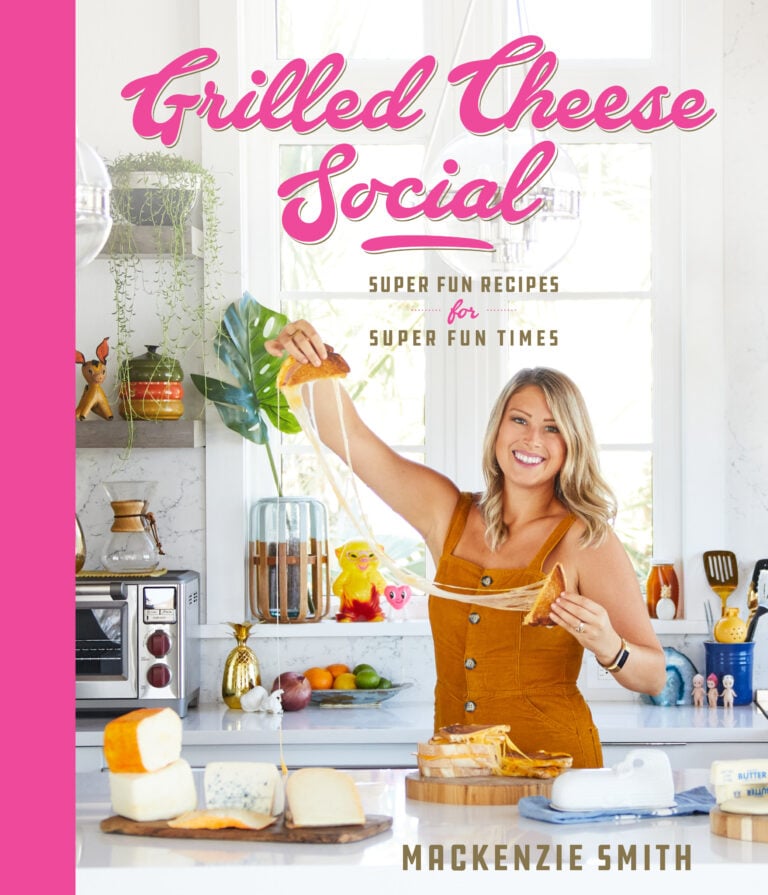 Grilled Cheese Cookbook
If you love grilled cheese, you will love this cookbook! From sharing the A, B, C(heese) of grilled cheesin', to listing the best melting cheeses, MacKenzie Smith shares her expert knowledge behind everyone's favorite cheesy food. Her book covers over 60 tasty grilled cheese recipes for breakfast, lunch, dinner and dessert. From a stretchy cheesy ramen grilled cheese with sesame butter to an over the top strawberry and dulce de leche churro grilled cheese, MacKenzie's recipes will have your mouth watering!
Here's what some famous foodies had to say about it!
Mackenzie's humor and whimsy shine through in every recipe and anecdote in this book, and so do her cooking skills. From pommes aligot and croissants to pimento cheese and ramen noodles, her recipes run the gamut from high to low brow in the most fun and inventive ways. With this book, Mackenzie has managed to breathe new life into one of America's best-loved and most nostalgic dishes. - Cara Nicoletti, Hangover Show on Munchies
Golden buttery bread plus all the melty cheese. It seems impossible to improve upon the perfection that is a grilled-cheese sandwich, but MacKenzie has managed just that. From mini melty sandwiches made on garlic knots to a mashed potato-stuffed masterpiece, she's created grilled cheese recipes that you never knew you needed. —Nina Elder, Executive Food Editor, Rachael Ray Every Day
Simple yet mind-blowing recipes of grilled cheese you always (secretly) hoped someone would make for you. Now YOU can make it for both yourself and others. This is the genuine MacKenzie fiesta ware: always making the stomach growl and the tastebuds salivate while hitting the mark with each recipe. Start with the one with the longest name and work backwards from there. You'll be looking forward for the rest of your grilled cheese-making life! - Lassa Skinner - co-founder Culture: The Word on Cheese Magazine
Buy Grilled Cheese Social's Cookbook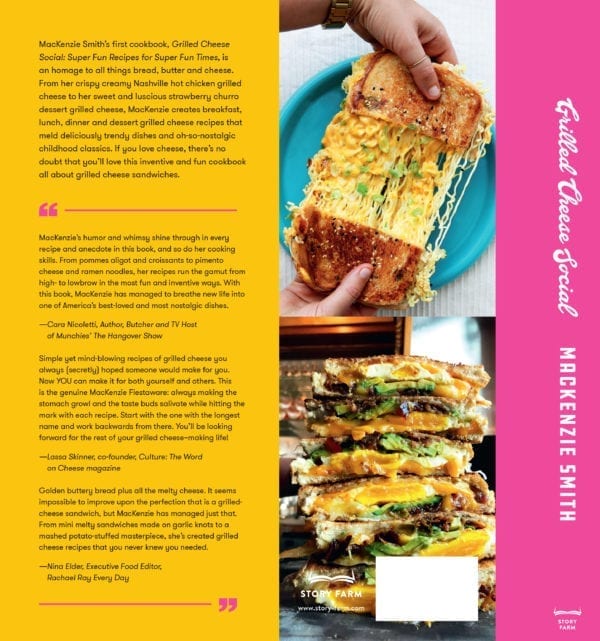 Grilled Cheese Social Cookbook Information
Release Date - January 21st 2019
Book Title - Grilled Cheese Social - Super Fun Recipes for Super Fun Times - Featuring 60 of my favorite Grilled Cheese Recipes for Breakfast, Lunch and Dinner!
Hard Cover Cost: - $32* to have it shipped (*shipping fee is included in the price) or $24.95 if you'll be picking it up at Black Dolphin Inn in New Smyrna Beach, FL