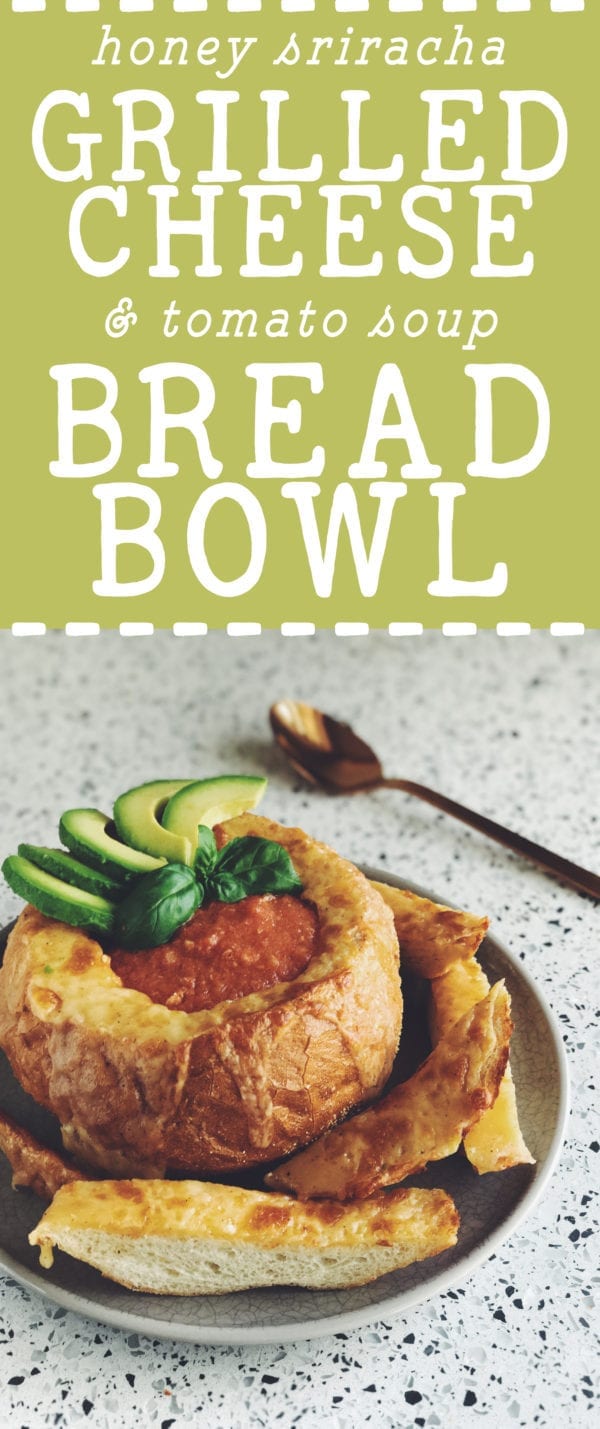 Why are bread bowls so much fun? Ummm, BECAUSE CARBS! Correct me if I'm wrong but eating a bowl made of hot and toasty bread is pretty much the best thing ever. Especially when it's all cold outside and you can live inside a giant sweater and not care about having a little extra winter chin to keep you warm.
And yes, you might have heard that it's like freakin' summer here in Florida, but that doesn't mean I'm not acting like it's winter. Bring on the cold weather foods. Load me up with roasted root vegetables. Bathe me in rich cheese. Lather my face and hair in butter. Pet my winter chin. Tell me that I look like I'm eatin' good and that my pasty complexion compliments a fine brie. 
But seriously, can we talk about this? What the heck is up with this shizz? It feels like summer but with shorter days and no rain. I used to complain about the harshness of Brooklyn winters, and now I get nostalgic?! Being nostalgic for misery is weird! WHY IS 2016 so fucking weird?!
But ugh, anyways, because eating my emotions is how I deal with life in general, I'll be diving head first into deliciously cheesy carb-fect concoctions like this one for the next two weeks. After that, I'm going on a cleanse. JK. Yeah, right. 
But enough about me, let's talk about this creamy tomato soup served in a toasted honey sriracha gouda encrusted bread bowl! It's the definition of perfection and i think you should make it for dinner every night until it turns 2017.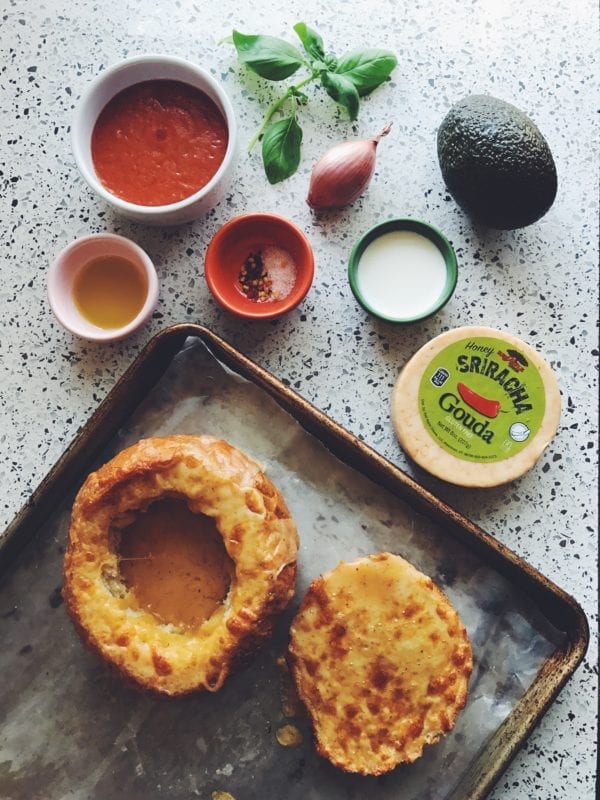 INGREDIENTS
1 small sourdough boule
¾ wheel of Honey Sriracha Gouda, divided (Red Apple Cheese)
4 tablespoon olive oil
¼ teaspoon red pepper flakes
¼ teaspoon salt
2 shallots, chopped
2 cups organic cherry tomatoes
1 teaspoon white balsamic
1 cup chicken stock (more if needed to loosen soup)'
2 tbsp heavy cream
¼ avocado
a few basil leaves, chopped
So let's get this bread bowl party started. First, preheat your oven to 400. Cut your cherry tomatoes in half and drizzle with olive oil (reserving a tablespoon or two), white balsamic, salt and pepper. Bake for 35-45 minutes or until tomatoes look caramelized.
Meanwhile, add olive oil, shallots and red pepper flakes to a pot and turn the heat to medium high. Let the shallots cook down until caramelized. Add the cooked tomatoes and with their liquid along with the chicken stock. Bring to a boil and let cook for ten minutes. Using an immersion blender, pulse the soup until you're digging the texture. Sometimes I like it totally smooth ands silky, and other times, i like it chunky. Today, it's chunk time.
Next, turn the heat to low and add heavy cream. Season with salt and pepper to taste.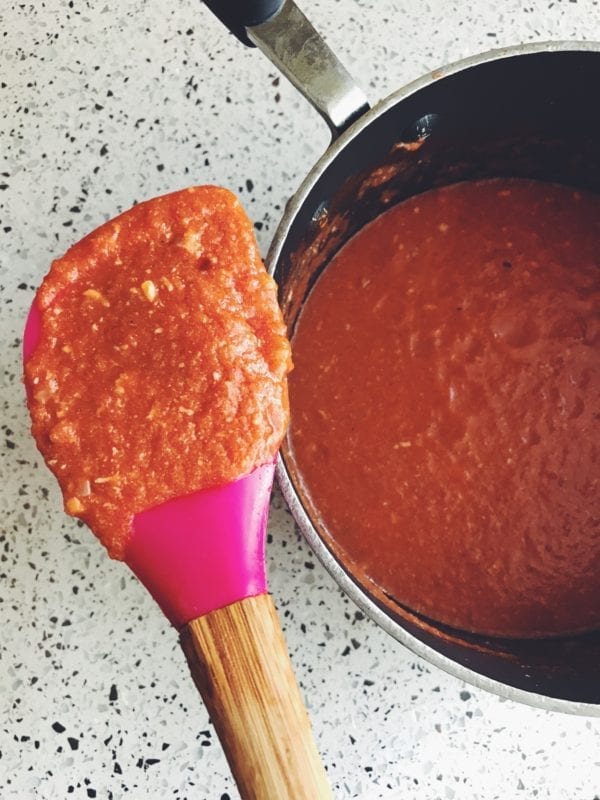 Now it's time for the bread bowl goodness! Grab your boule and chop off the top with a serrated knife, about an inch or two down, depending on the size of your boule. Set the top aside and carve out a circle in the remaining half - be careful not to cut through! Gently rip out the middle fluffy bread, to create a bowl, and gobble it all down.
Turn your oven to broil and grab a baking sheet and a piece of parchment paper. Place the bread bowl and the top on the sheet and sprinkle with the honey sriracha gouda by Wisconsin's Red Apple Cheese. If you've never had it, you need to get yo'self some! It's rich and creamy while also being sweet and spicy. It melts beautifully, like molten cheese lava. Their Honey Sriracha Gouda is so next level!
But yes, back to the recipe...
Make sure that you stack it thick on the edges and on the inside of the bowl so you get a super drippy crispy cheese crust and a warm moist center. Sounds weirdly sexual, right? Place the pan in the oven on one of the lower racks for a few minutes until it looks like the picture below.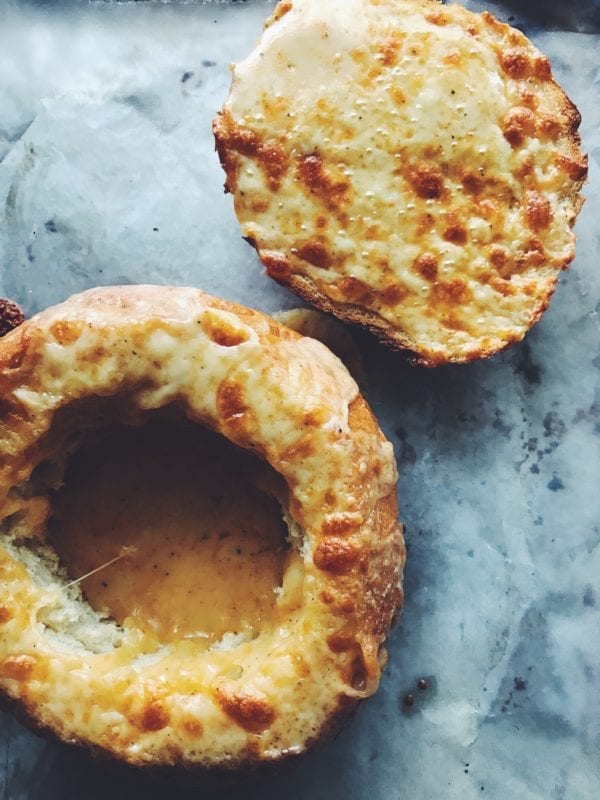 Back to the oven - Once the cheesy bread bowl is all crispy and melted, ladle the soup into the center and top it with fresh slices of avocado and a sprig of basil (if you're into the whole garnish thing).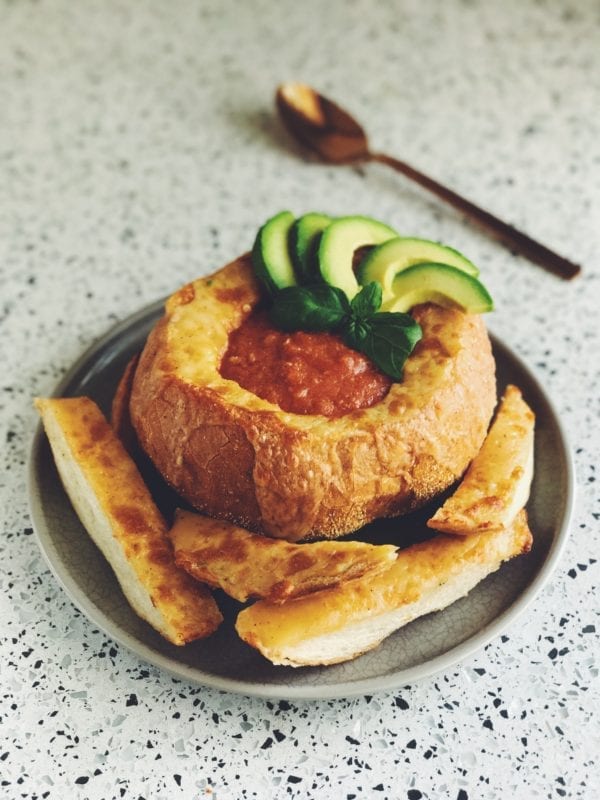 Don't forget to cut the top into little grilled cheese dipping sticks. THEY'RE SO MUCH FUN I'M SHAKING!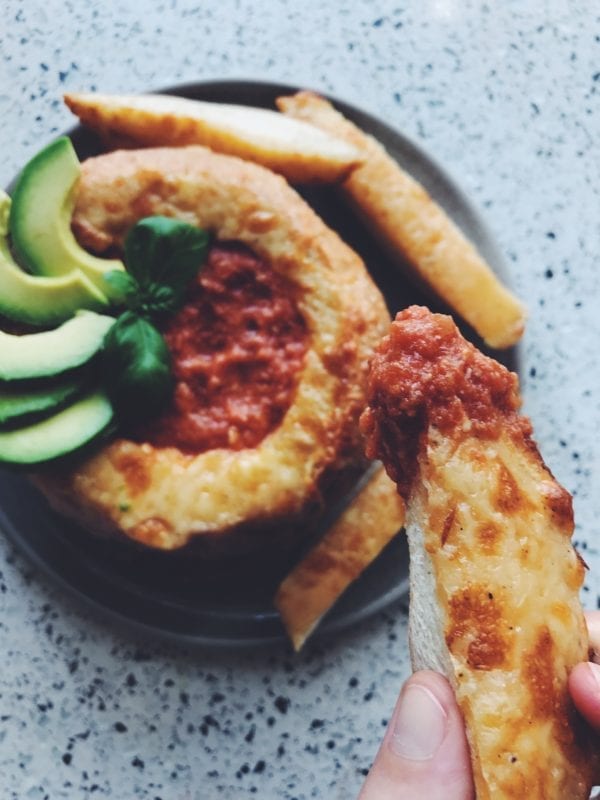 Now dip away you little winter angels. And feel free to swap out the soups for whatever you'd like. I'm already imagining how awesome a broccoli cheese bread bowl would be and i like it. I really, really like it.
xoxo,
GCS