This is a sponsored post written by me on behalf of Altos Tequila for IZEA. All opinions are 100% mine.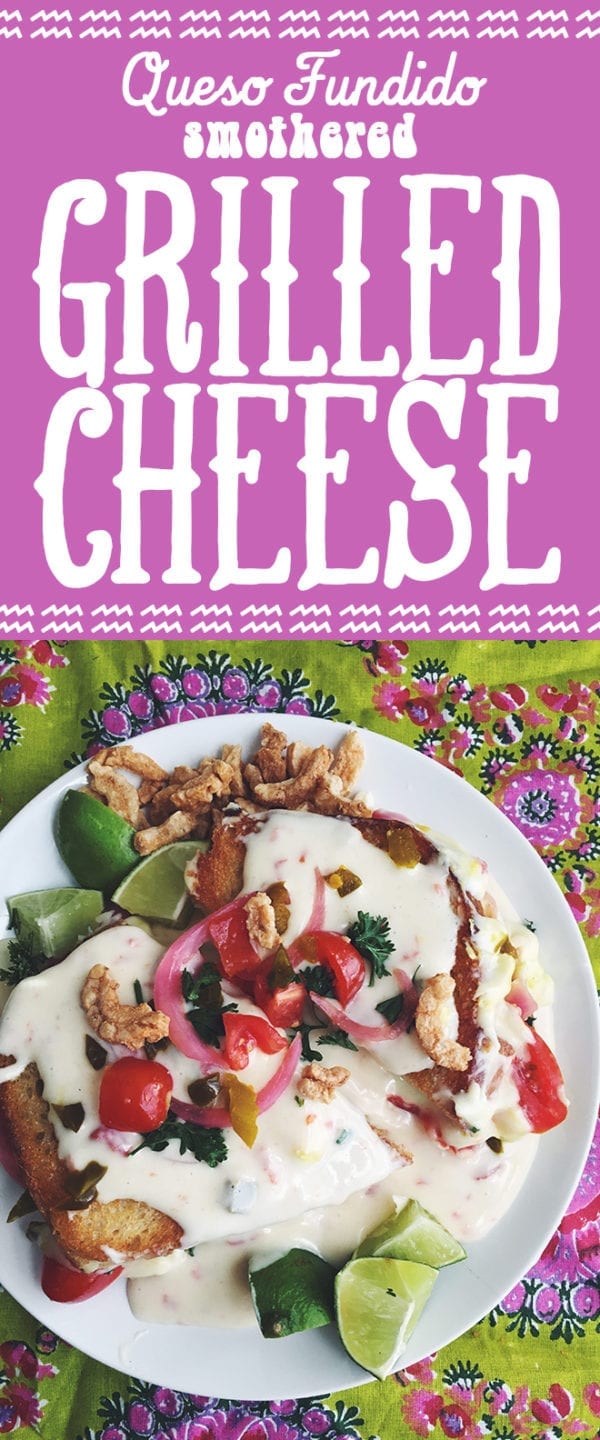 I've been blogging about grilled cheese sandwiches for almost 7 years now. To be honest, If it weren't for melted cheese, I wouldn't be the person I am today. There's just something so simple and beautiful about it - almost like a magical golden potion that can instantly make people happier and all warm and fuzzy feeling inside. But these awesome feel-good properties aren't just contained to cheese. You know what else helps people happy and all warm and fuzzy inside? Tequila!
So what happens when you combine two of the best things on earth? Keep reading!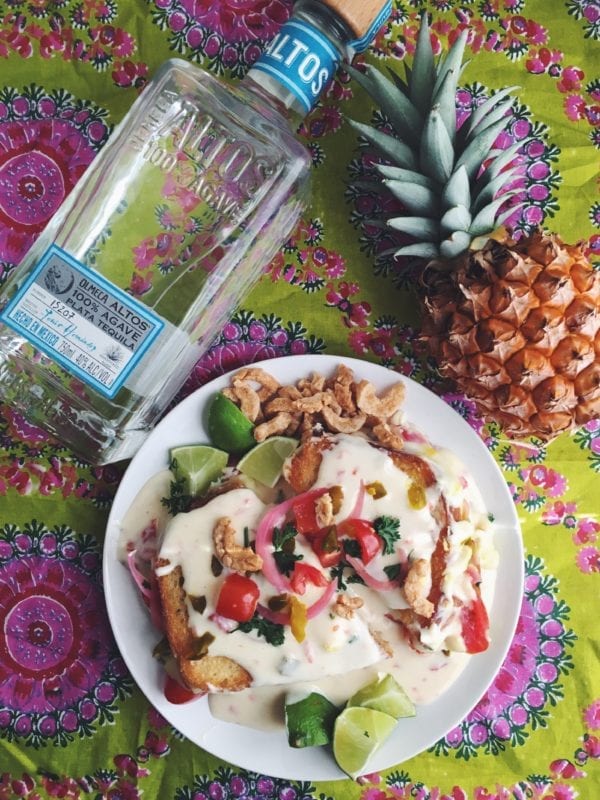 `
Altos Tequila is authentically made with 100% hand cut pure blue agave which gives it bright, vibrant notes of citrus with sweet undertones and a smooth mouthfeel. When I was approached by Altos to create a fun inspired recipe, I started playing around with some tequila-infused cheese recipes. To my delight, I discovered how perfectly this classic tequila paired with queso fundido, a classic Mexican molten cheese dip. I could have just made that recipe (because it was oh so glorious), but I took it to the next level by combining this beautiful cheese dip with a wet burrito-inspired grilled cheese.
`
Smothered in a delicious Altos tequila infused queso fundido and stuffed with roasted pork, chipotle peppers, monterey jack cheese, pickled red onions, tomatoes, cilantro and pickled jalapeños, this fully loaded creamy cemita grilled cheese is the definition of luxury. Pair with a crisp fresh margarita to wash it all down, and you've got yourself one heck of a feel good meal!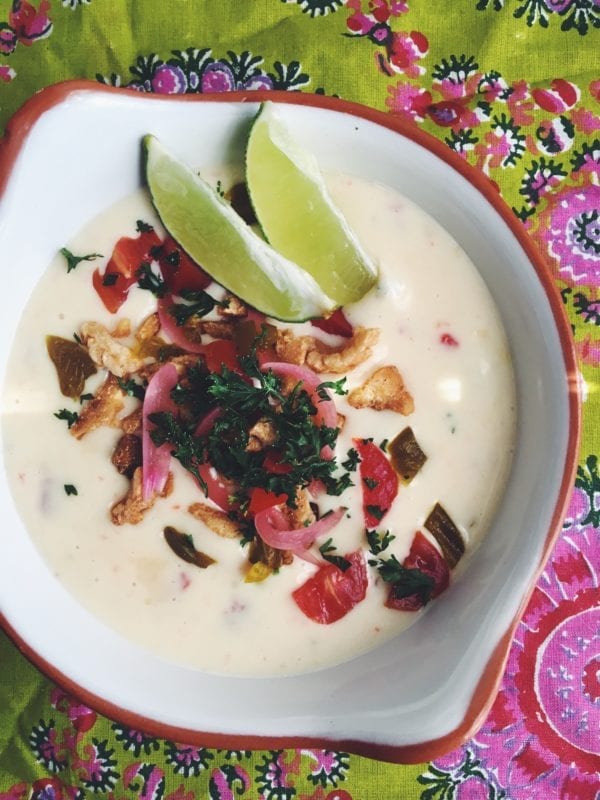 FOR THE QUESO FUNDIDO
1 tbsp olive oil
1 tbsp, vidalia onion, chopped
1 tbsp tomato. chopped
½ tbsp pickled jalapenos, chopped
½ shot ALTOS Tequila Plata
¼ tsp smoked paprika
½ cup monterey jack cheese
½ cup mozzarella
FOR THE GRILLED CHEESE
2 slices texas toast
1 tbsp of chipotle peppers, chopped
3 tbsp monterey jack cheese
¼ cup roasted pork
1 tbsp pickled red onions** (extra for garnish if desired)
2 tbsp tomatoes, chopped**
½ tsp cilantro, chopped**
½ tbsp pickled jalapeños, chopped
1 pat salted butter
**(extra for garnish if desired)
FOR GARNISH
1 lime, chopped into wedges
FOR THE ALTOS TEQUILA FUNDIDO
1. Begin by adding olive oil, onion, tomato, and pickled jalapeño to a pan. Then turn the heat to medium and cook for a few minutes until soft and beginning to brown. Next, add the tequila and smoked paprika, and stir around until it dissolves into the other ingredients. Finally, add cheese and milk and stir constantly until melted. Set aside.
2. Place one slice of bread not the cutting board and smear the chopped chipotle peppers into the bread. Add half of the cheese, pork, pickled red onions, tomatoes, cilantro, pickled jalapeños, the rest of the cheese, and the remaining piece of bread. Butter the exterior of the sandwich and place into a pan. Turn the heat up to medium and let the grilled cheese cook on one side until crisp. Flip and repeat until all remaining cheese has melted and both sides are golden brown and toasty. Set aside,