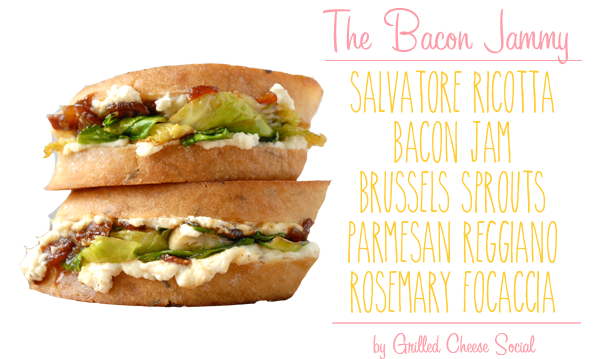 You know that feeling of desperately needing a change? Like the whole "OMG if something doesn't happen right now I'm gonna loose my shit and have a nervous breakdown on the L train" type thing? Yeah, well last week, that was the only thing I could feel.
It all started when NYC had a little taste of Spring which then turned into a big ole "hahah lol in your face" from mother nature. I was so excited to become a spring flower; all bright, cheery, and most importantly - tan as fuck the coppertone kid. But that dream did not come true. The next day it was freezing and my puffy coat was once again my best frienemy. In order to battle those feelings of depression, anxiety, and restlessness, I had to do something drastic. So like any normal 20-something living anywhere in the free world, I dyed my whole head... light purple.
The transformation has been sooo much fun. Now instead of waiting for Spring to come, I've become Spring! I'm feelin' like the incarnation of peace, love, and happiness. The epitome of fresh. The chillest girl on the block. Oh and now - that one chick that takes forever to get ready because matching purple hair to one's outfit is not that easy... especially if they're obsessed with colors and it kind of rules their world. Umm, yeah. Maybe the dye seeped into my brain a little bit but i totally don't care at all. I love it and I feel like I've cured my seasonal depression. Oh! And the best part is, I totally feel like a living cartoon character - which is probably the most fun feeling in the whole world. But just to make things clear, I'm still not cool with it being winter STILL. Kill me.
Now let's talk about this amazin GC that will most definintely change your life, too.
Ingredients:
- Salvatore Ricotta
- Seared Brussels Sprouts
- Bacon Jam
- Parmesan Reggiano
- Salted Butter (I'm obsessed with Kriemhild)
- Rosemary Focaccia
First, smear some ricotta all over 2 delicious pieces of bread. I used Salvatore Brooklyn's original because like I said last week - I'm obsessed.
Now, it's time for the bacon jam. You can totally buy this stuff OR you could just make it yourself. It's really not that hard and if you do make it, all your friends will be obsessed with you and they might even try to break into your kitchen and gobble it down while you're sleeping.
Ok, so here's how you do it in a Bittman style way. Render chopped bacon until it's all crispy and good. Then remove bacon and do what you will with all the fat but save 1 tbs of it. Then add the 1 tbs of bacon fat in with some butter and a few chopped onions. Once the onions start to get translucent, add the bacon back in then add a bunch of vinegar, sugar, and some spices such as chili powder and cayenne. Let it cook on medium low for like an hour stirrig occasionally and season to taste. If you can't follow that, then you should check out a real recipe here.
Oh, and once it's ready, just plop some on and get pumped.
Now add your brussels sprouts. I basically just chopped off the botton of some sprouts, split them in half, and put them interior side down in a cast iron skillet with some bacon grease. I then cooked 'em on medium high until they were crisped on the outside and tender to the touch. Oh, and def make sure to season with salt and pepper!
Then finish it a sprinkle of REAL Parmesan Reggiano. And speaking of parmesan, I went to a tasting event at Whole Foods the other week where Chef Massimo Bottura cracked a fresh wheel and then proceeded to hand it out. It was so amazing and delicious and I just can't stop nibbling on the chunk I took home. It's true, the real stuff is wayyyy better than anything that doesn't have it printed on the rind.
Now place the other piece of bread on top and butter it up.
Place your sandwiches into the pan and turn your heat to medium-high.
Let it cook for a few minutes on each side until it's all golden and crispy and heated through. Allow it to sit for a few minutes before woofing down.
Now if I could just get everyone to do a rain dance type thing to help bring Spring in, I think we'd be good to go.
xoxo,
GCS