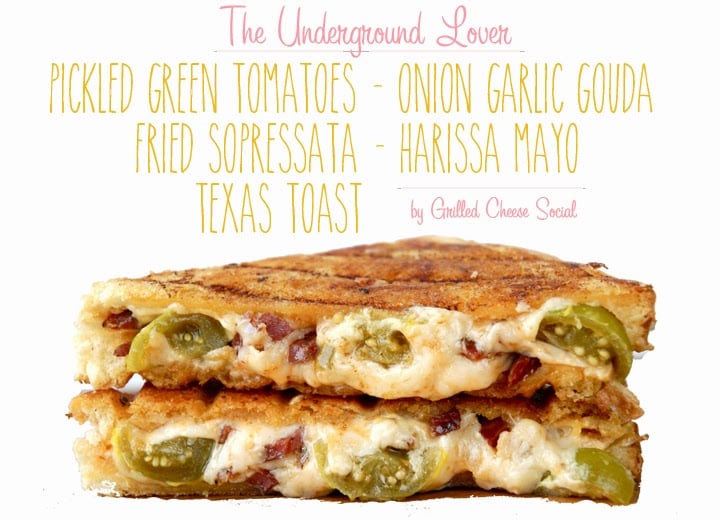 I've finally decided what my favorite thing in the whole wide world is. Well besides scary vintage clowns, amazingly ugly drawings by my friends, rich dishes full of cheese, and shaking my big ole booty to blissed-out electronic music. Can you guess? It's kind of obvious, but it's undoubtably PEOPLE DOING COOL SHIT! I'm being completely serious. I recently had this super important epiphany that kinda went like this:
"Alright, I've been in NYC for over 4 years. Yeah, I worked a bunch of cool and interesting jobs, I met some awesome people, went to some questionable totally rad parties and did some questionable perfectly normal experimenting, but the reason that I'm still here isn't about the scene, the food, or the access to basically anything I could ever want, ever.
Nah, it's about the smart, creative, and brilliant vibes that are constantly steeping into my brain from hanging out with really great motivated people that aren't afraid to take risks. These vibes motivate me to make my own path and to do something cool and unusual. They drive me to be the most famous grilled cheese bitch in the whole world. And they force me to work my ass off for something more – something that doesn't come from sitting back and letting life happen."
And it's not to say that I'm constantly this beaming beacon of hope or some posi-vibes-no-bad-days summer babe all the time. It's actually not like that at all. These internal feelings of motivation, inspiration, and hopefulness come in waves which was sort of hard for me to understand because it seemed a bit depressing. WHY CANT IIT BE LIKE THIS ALL THE TIME? I'd think which then led me to think that there's something wrong with me. But then when I was complaining about that to my bestie,
Jess
, she put it into perspective for me and said something along the lines of:
"The waves of excitement are pretty much the greatest thing ever and it totally feels like we're on drugs when we're in the midst of it, but we're actually really lucky that it's not like this all the time. If it were, it would just be normal and it wouldn't feel as intoxicating, invigorating, or as important. When this super special mindset starts happening we have to soak it up and indulge because if we don't then what's the purpose?." And with that, something clicked and it made me realize that I just want to surround myself with people who feel this way so we can both influence each other all the time and make the world the coolest place ever. Sounds good, right?
So to keep this theme of awesomeness going, I figured this week would be the perfect time to launch a grilled cheese that features products from my bud's business that's trying to make a difference. The people of
The Underground Food Collective
, based in Madison, WI, are not only are making waves with the food that they prepare at
Forequarter
(see
Bon App's 50 best new restaurants
) but they're trying to change the way the food industry works. They just launched this amazing
Kickstarter
, which if funded could help other small makers get USDA certified without having to spend a gazillion dollars. I already donated, DUH,
but you totally should, too
. So with that, here's a fancy new grilled cheese that's made possible because of the Underground Food babes – The Underground Lover features their pickled green tomatoes, and their fried sopressata, alongside
Marieke's Onion Garlic Gouda
, harissa mayo and whitebread.
And did I mention that they're also doing a GIVEAWAY with me this week? You have to enter on FB, but you could totally win a sopressata stick, a jar of tomato jam (my fav), and their super special UFC made vinegar. (
HERE!
)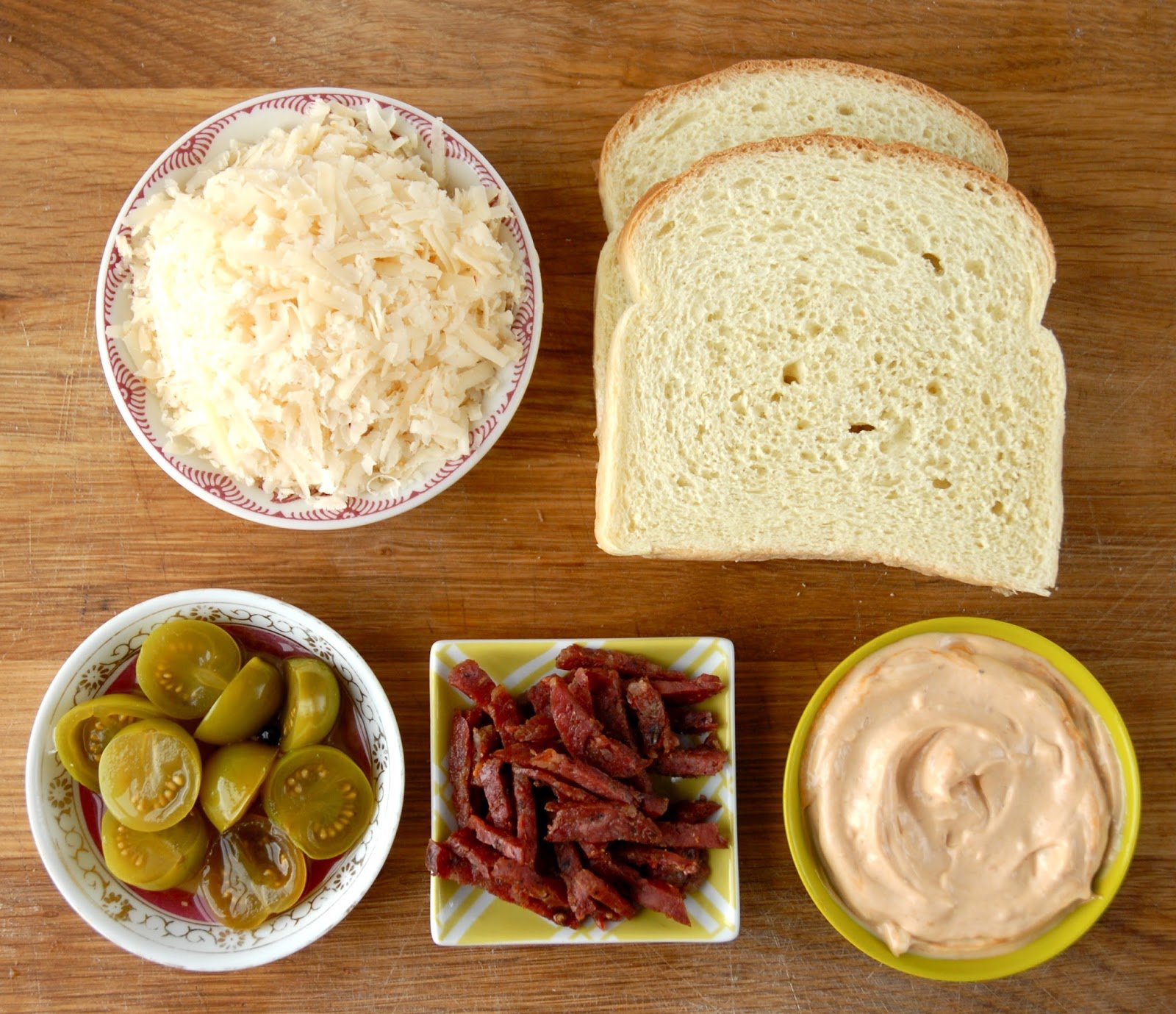 Ingredients:

–Marieke's Onion Garlic Gouda
–The Underground Butcher's Pickled Green Tomatoes
–The Underground Butcher's sopressata, fried
-Harissa mayo
-2 slices of texas toast
Begin by mixing up some harissa mayo and spreading it onto a slice of bread.
To make the spread, just take a little mayo and add a tiny bit of harissa until you get a spiciness level that you dig. Mix it up and spread it on.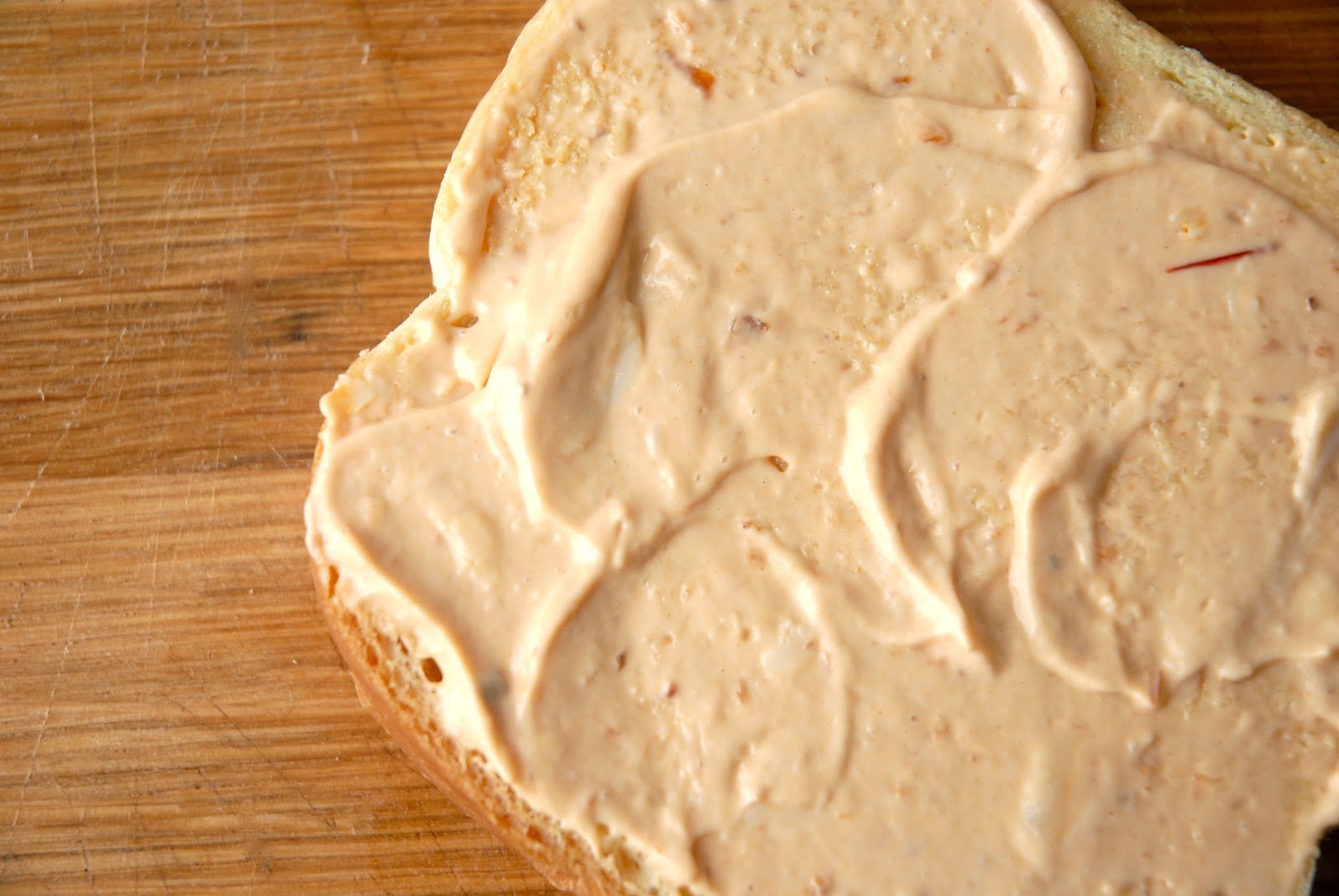 Then shred some of Marieke's Onion Garlic Gouda and sprinkle it on top. There's just 2 weeks left of my Wisconsin Cheese Month feature and I have to say that this company is one of my all time favs. She makes the best gouda in the whole country and I'm basically obsessed in a weird stalker kind of way.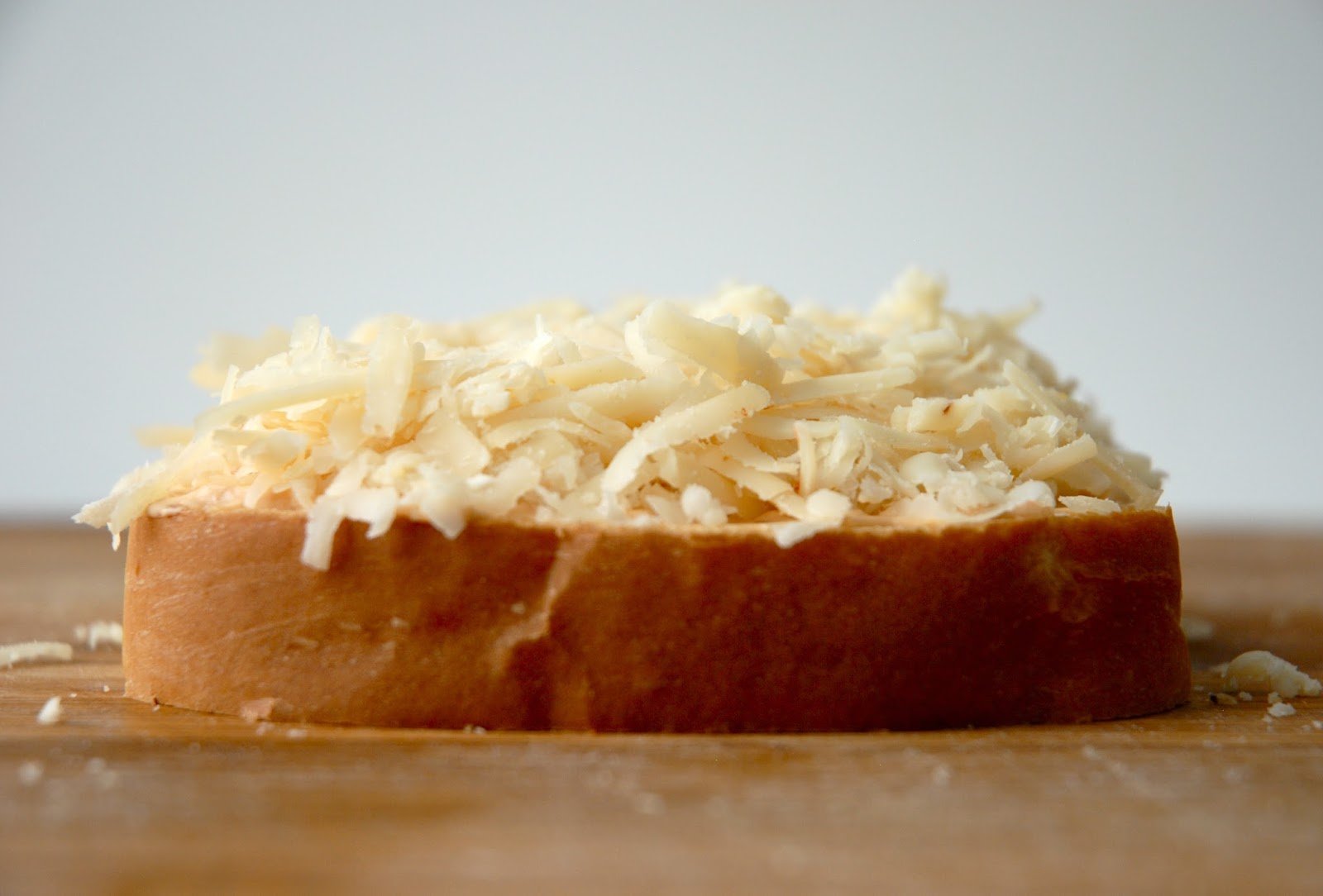 Now get you some of the Underground Food
Collective's pickled green tomatoes or make some yourself. They're tart, sweet, and bright. They make this sandwich perfectly balanced.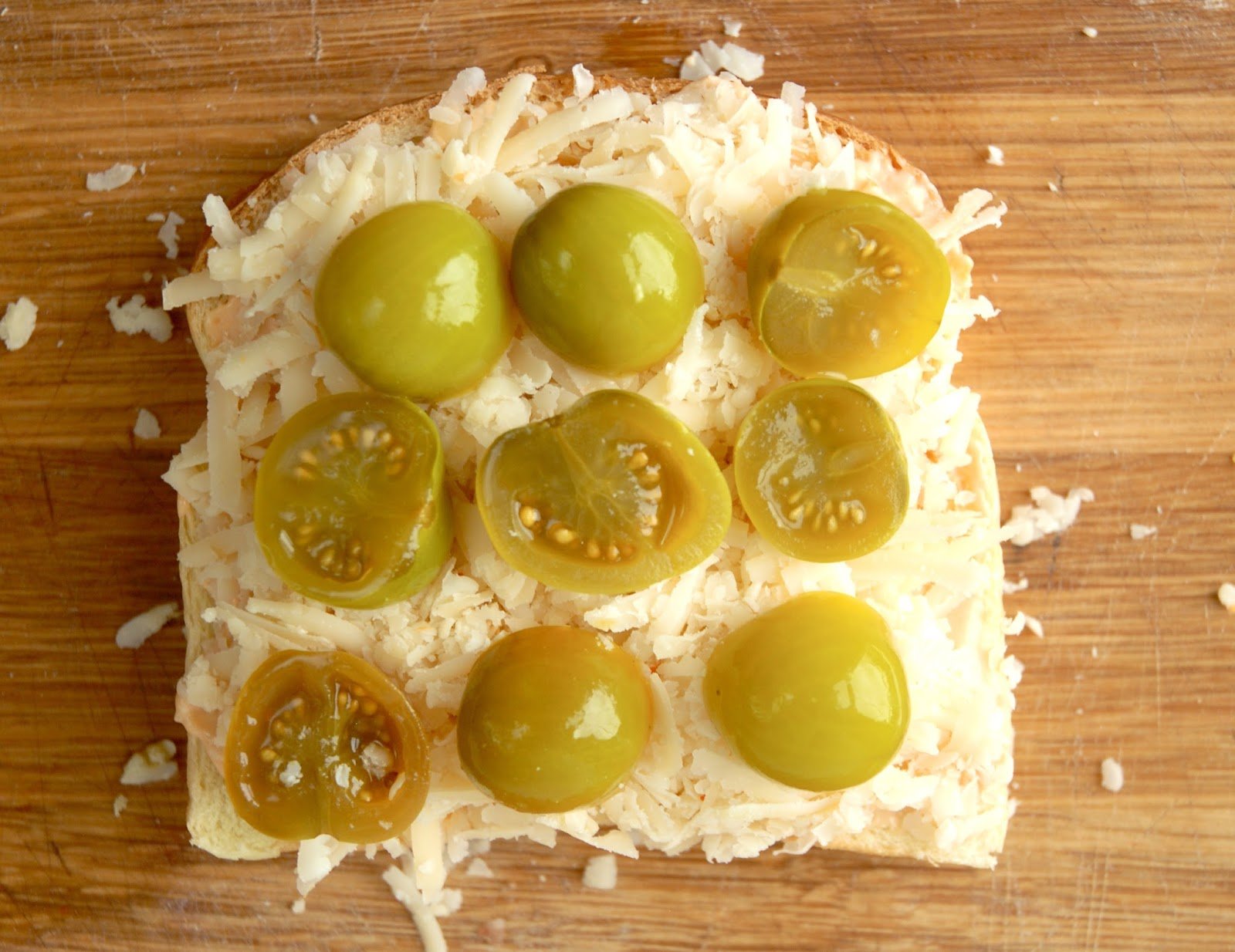 Now just fry up some thinly cut strips of Underground Butcher's perfectly made sopressata and put them on top. Surprisingly, this tasty salami fries up like pancetta and makes this sandwich have a nice meaty crunch that I totally wanna eat all the time.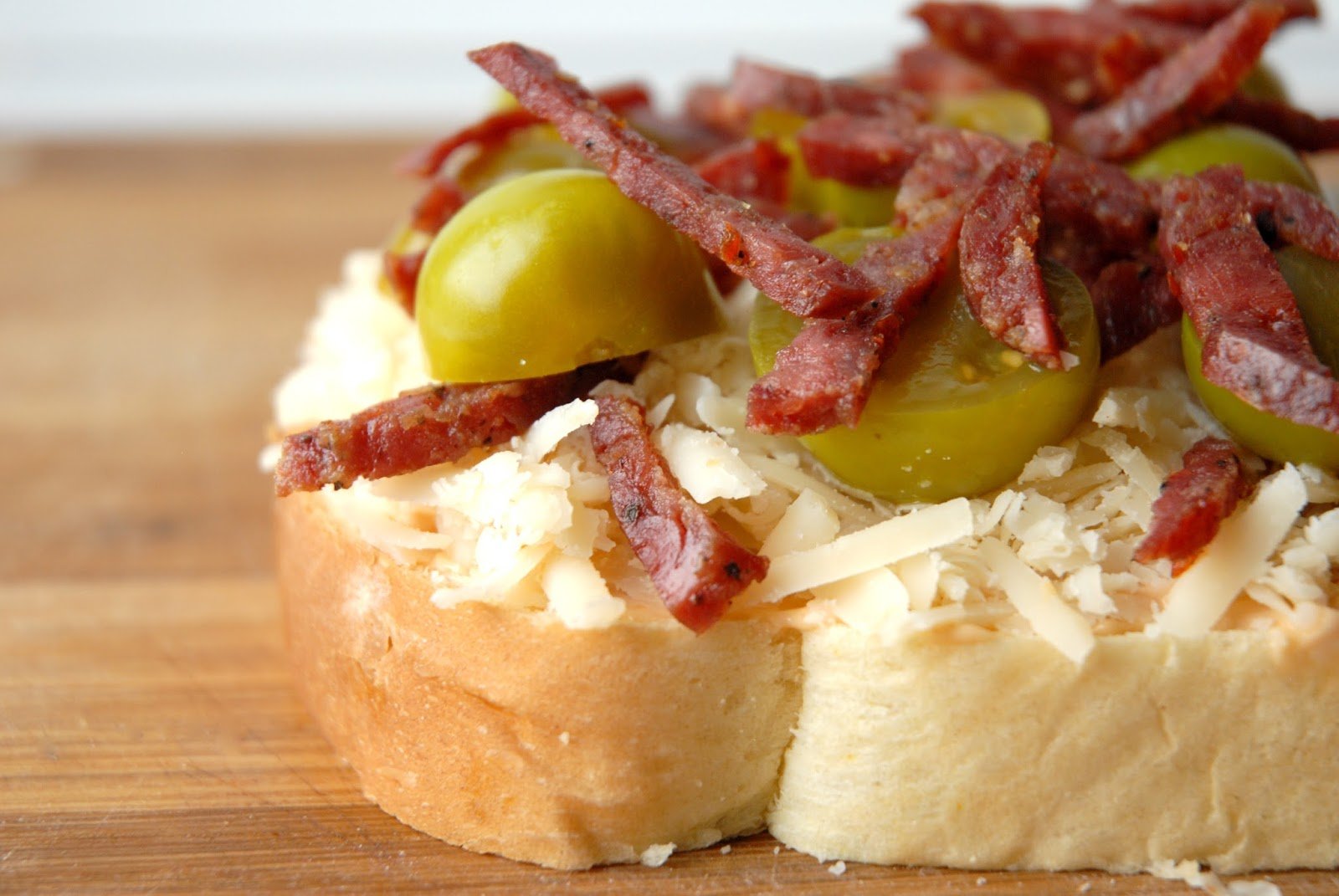 Add some more cheese and put the top piece of bread on. Then smear the outer layers with the harissa mayo (yes, instead of butter) and get ready to grill!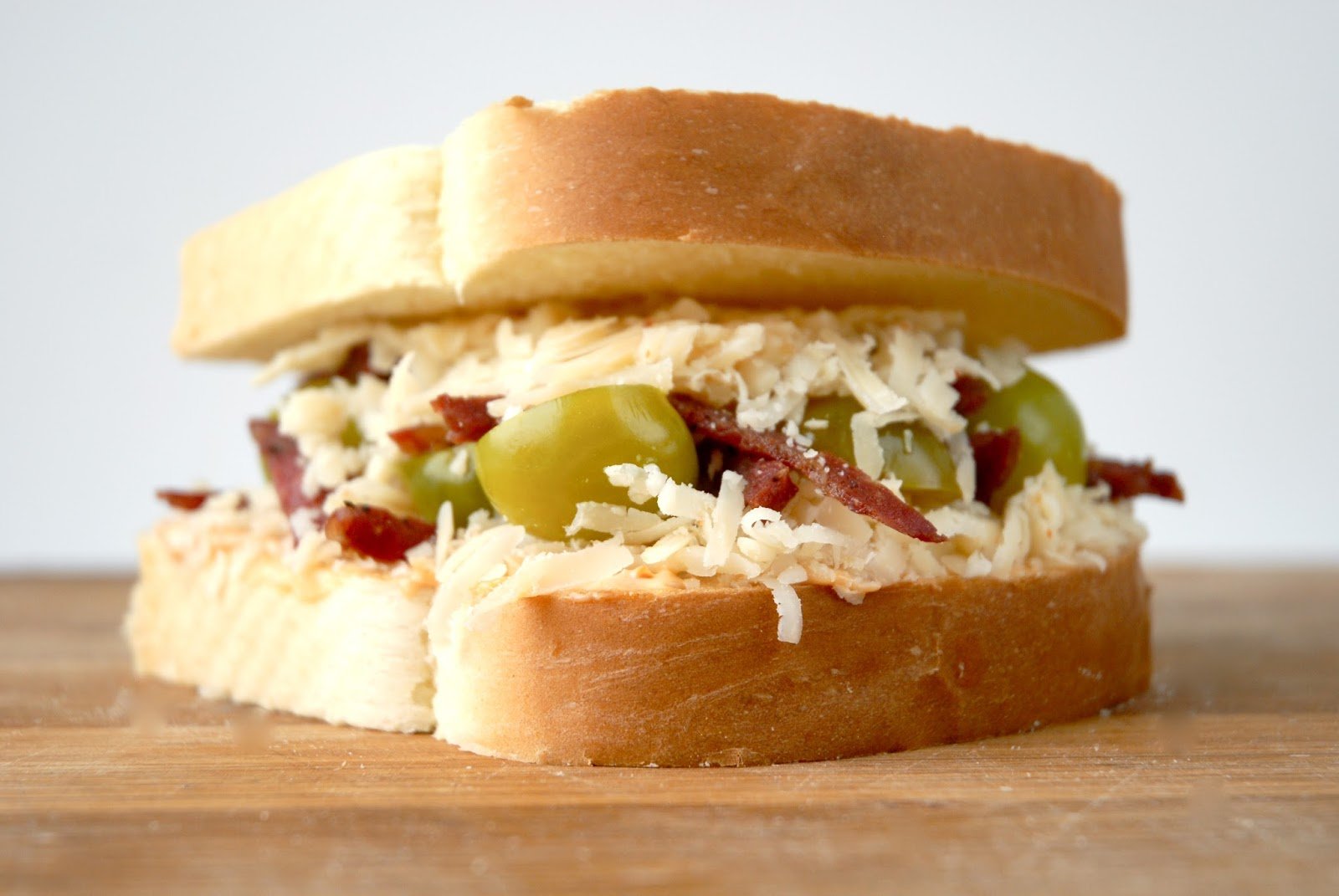 Place your sandwich in and turn the heat to medium – slowly letting the pan and sandwich heat up simultaneously. YAY!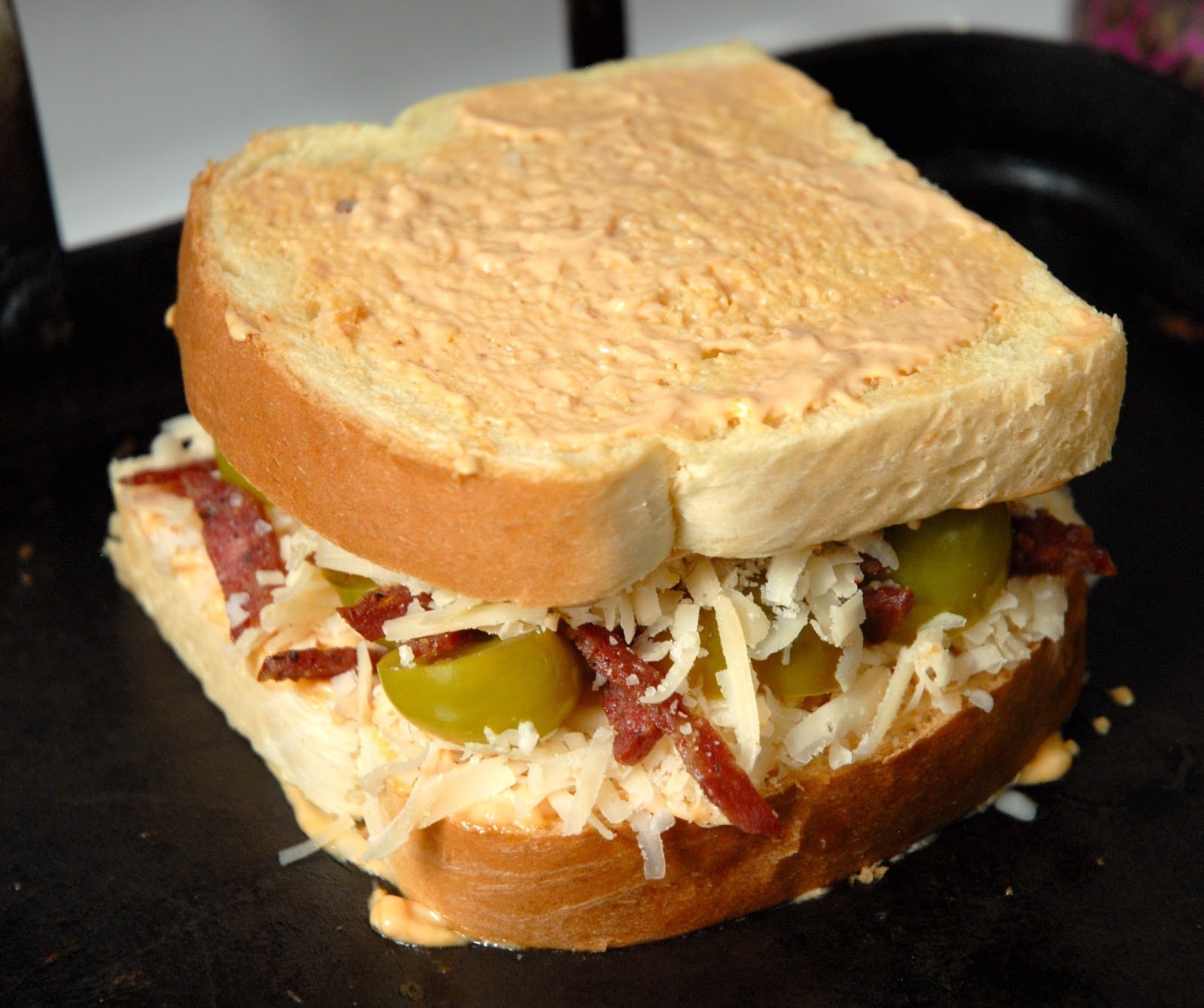 If you have one of these presses, heat that shit up and get it ready to use. I usually use this method when the sandwich is really big and it looks like it's going to fall apart but you could use anything – a heavy cast iron skillet, a tinfoil wrapped brick, your roommates ancient computer – unplugged of course.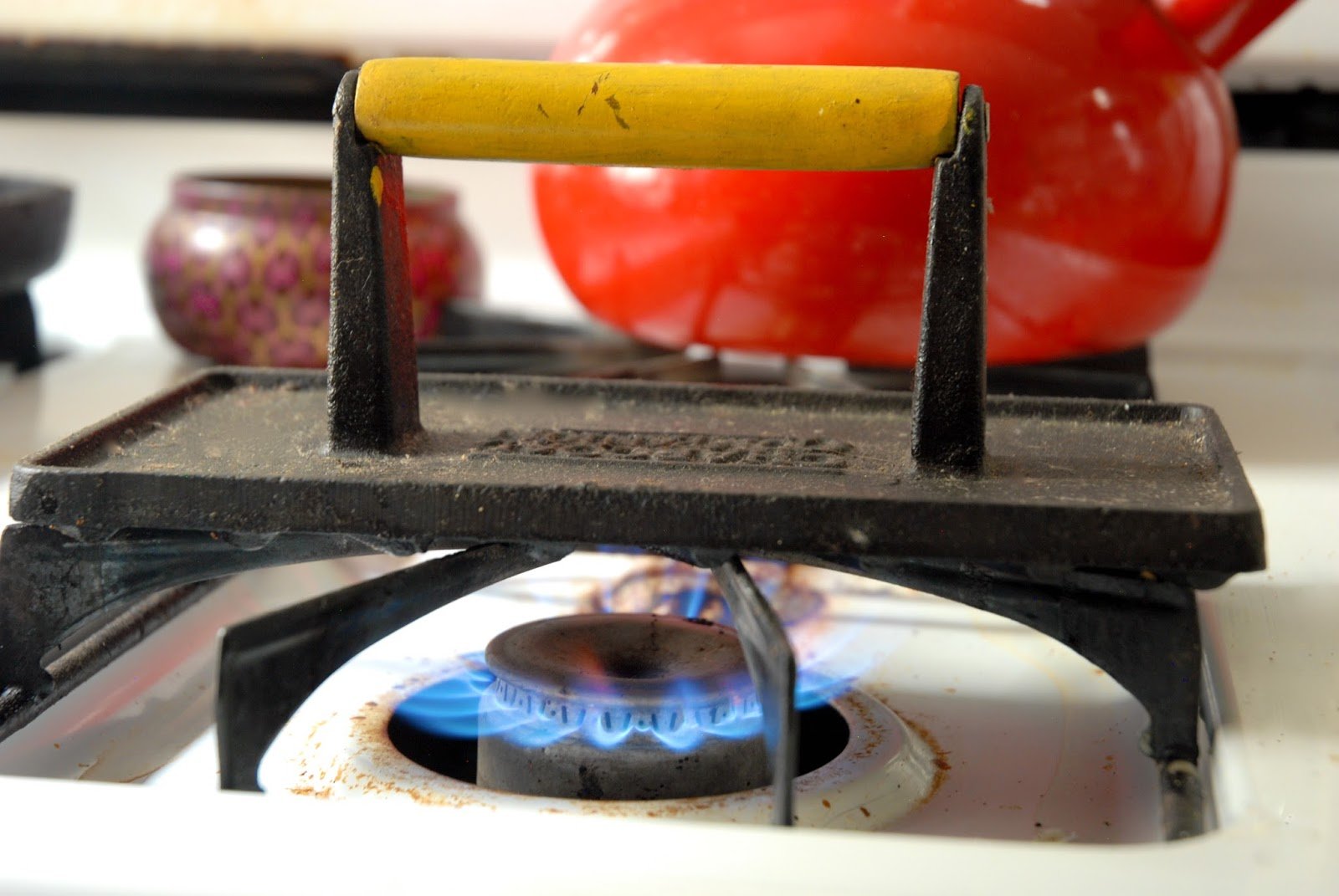 Once it's heated up, gently put the press on top and let it grill away! Press it down gently to help the heat evenly disperse.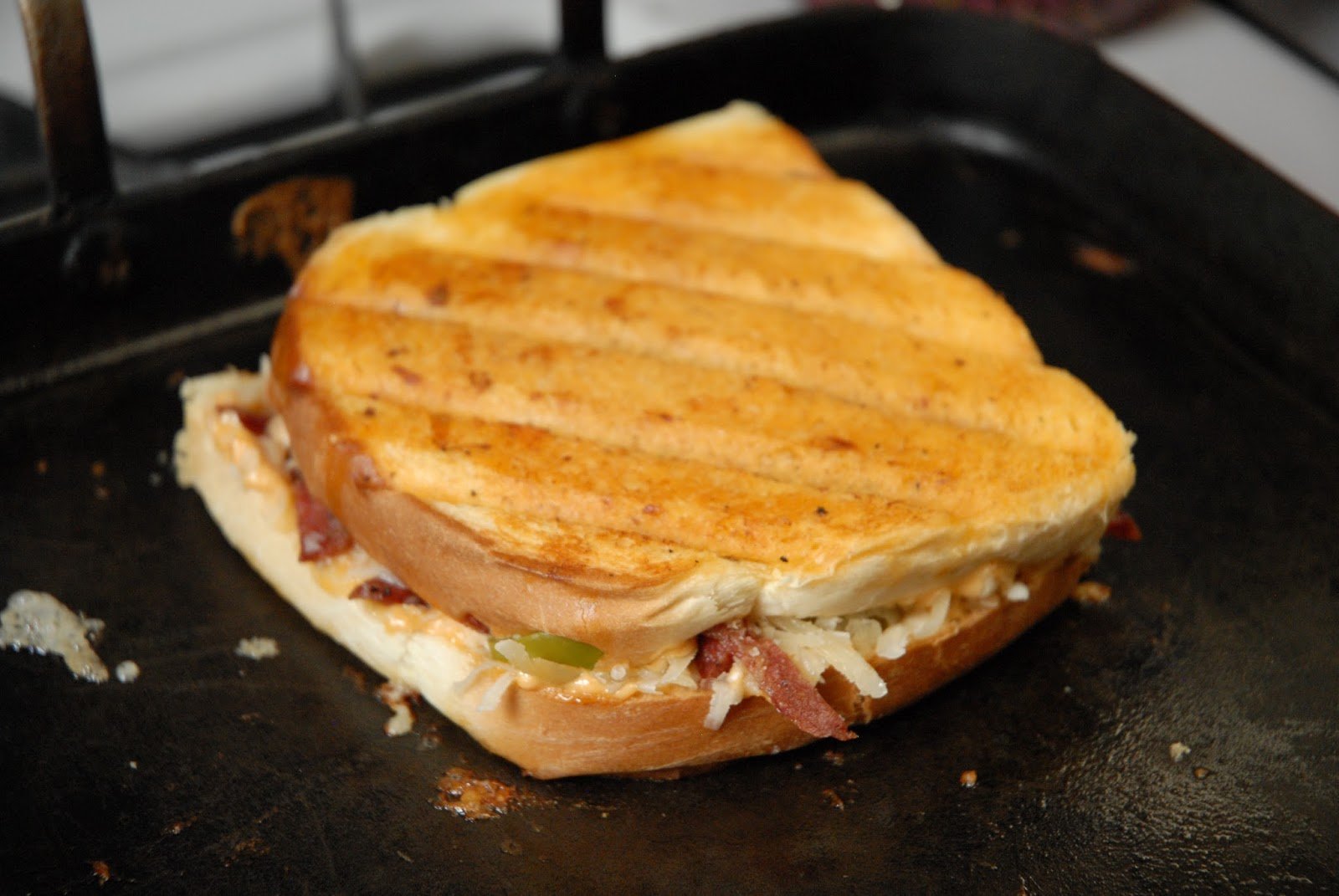 After a few minutes it should be all gooey and melty and grilled. At that point, take it off and let it sit for a sec while the flavors get all sexy and stuff. Then eat!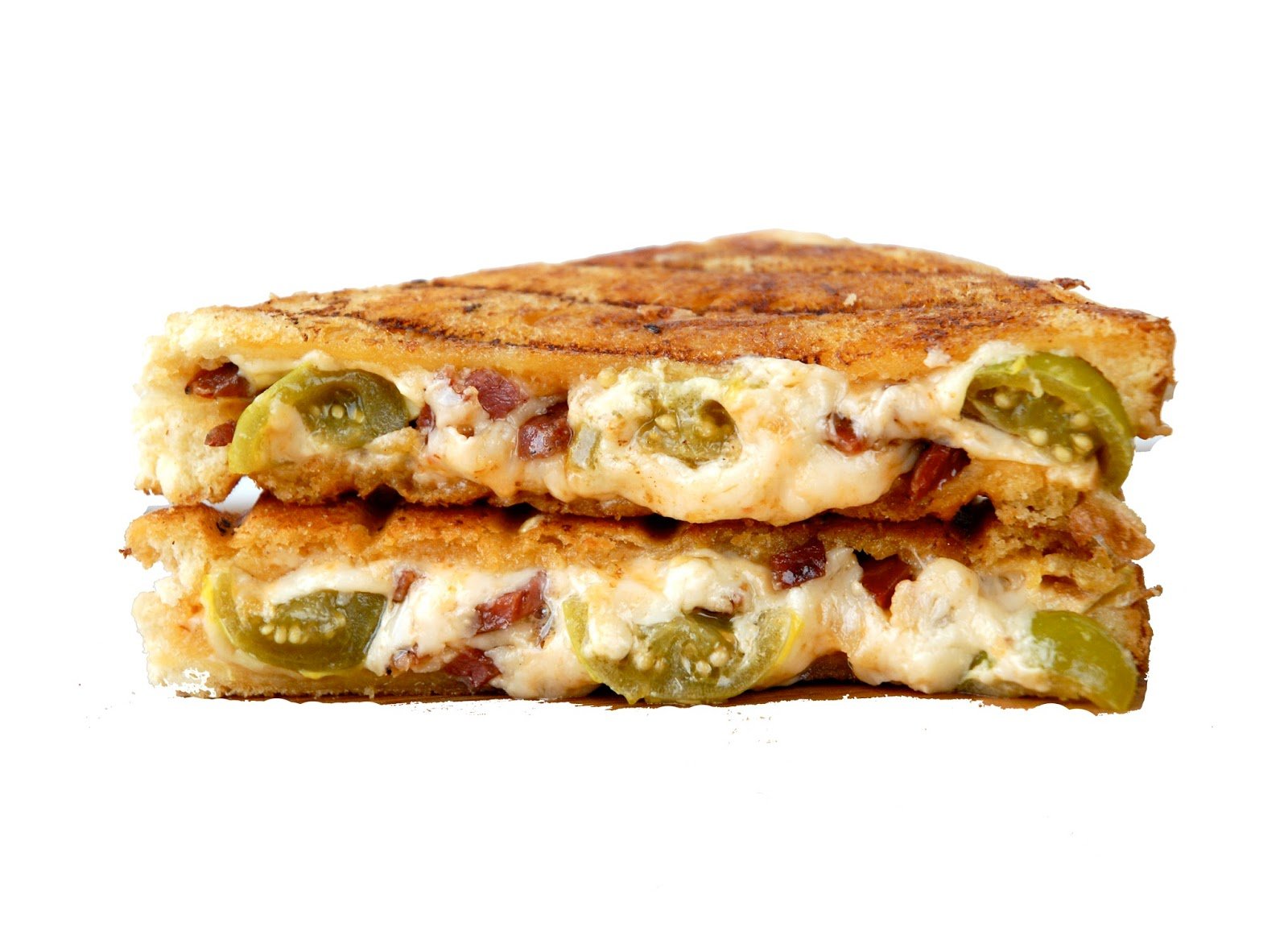 So if you're not feeling super motivated today or haven't been in a while, don't worry. it's completely natural for these feelings to come in waves and you shouldn't think something's wrong with you. In fact, it should only help you be more supportive of your friends that are in this state. Believe me, it's contagious and by engulfing yourself in their undying enthusiasm, you yourself will be ready to make waves. SPREAD THE LOVE PEOPLE!!!
xoxo,
GCS