Today is absolutely disgusting in New York. Cold rain, sloshy grey snow, and a layer of smog that just instantly makes you depressed is looming over us. Every time I close my eyes, I'm basically dreaming about summer and all of its day drinking and eating by the Williamsburg waterfront. But instead of being all depressed, I've got a cure for today's gloom and doom and of course, it's in the form of a recipe.Every year, I help make a bomb ass dish for
Wisconsin Cheese's 30 Ways 30 Days
(which basically gives you 30 different mac'n'cheese recipes for 30 days). This years inspired comfort food might just be my favorite because it has everything to do with summer. And let's face it, when it's 40 degrees outside and there's grimy weather ruining your state of mind, warm days spent in the sun while chowing down on delicous food is really the only thing that matters.You can find my article [
here
] or just check it out below!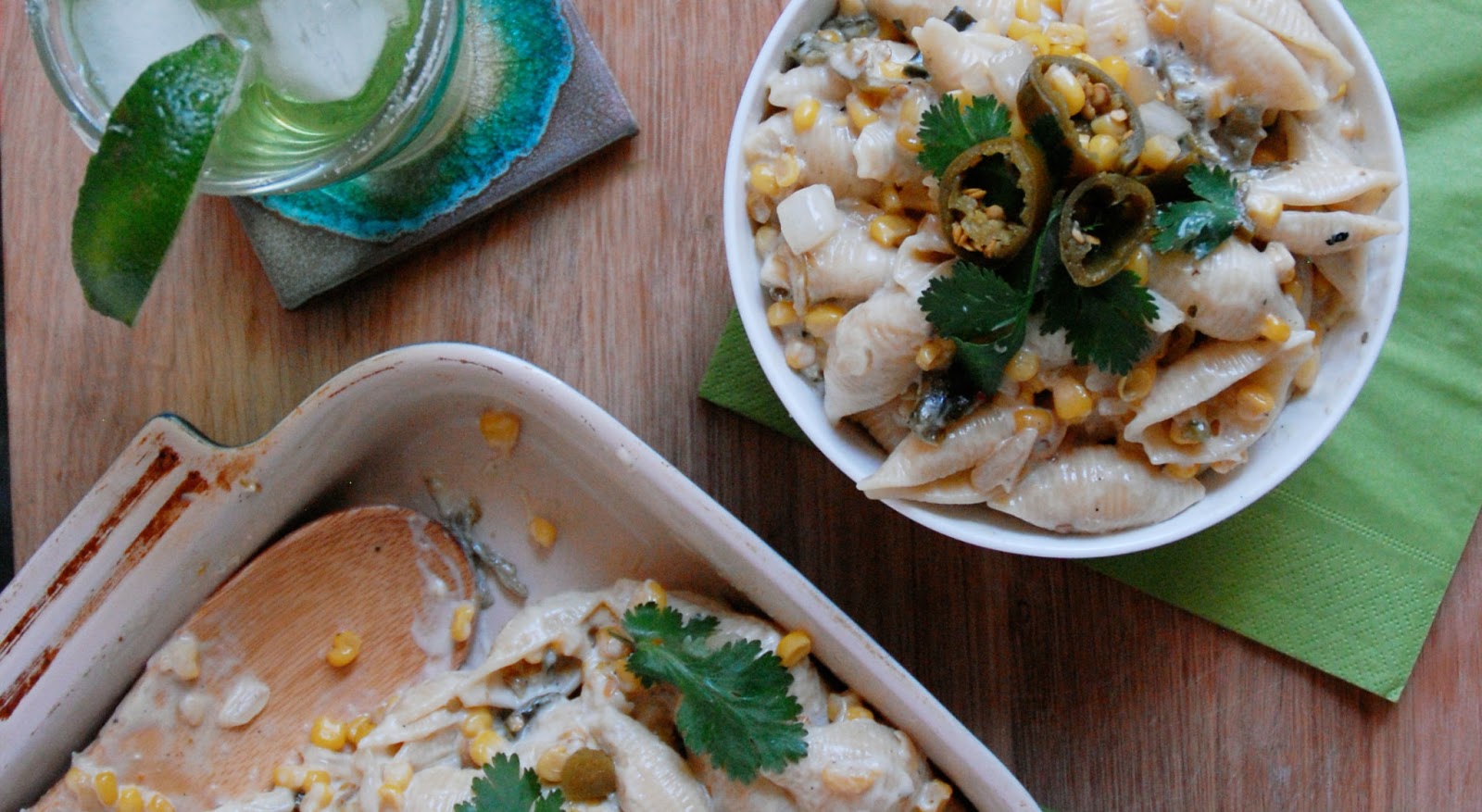 If you've spent any time in Brooklyn during the summer, you know that everything revolves around food. And as a person who's obsessed with all things food, my weekends were spent noshing at Smorgusburg, admiring produce at the green market, and obsessing over vintage kitchenware at the Brooklyn Flea. From artisanal chile and mango popsicles to handcrafted candied bacon cupcakes, it's about the only thing that really matters in my borough besides who has the hippest shoes. But one day, after meeting another like-minded foodie babe (Tina Trachtenberg from the 90's cult-favorite band Trachtenberg family slideshow players), things changed. Instead of being a bystander in the Brooklyn food scene, we decided to get in on the action and start an underground tamale business.
Instead of partying on Friday nights, we spent our time roasting poblanos, mixing masa, and blending fresh produce to create the perfect salsa. Come Saturday morning, my tamale fairy godmother and I would be stuffing these husk-wrapped delights into giant silver pots - letting them steam for hours before we hit the road. And because we made this business up on a whim, we didn't really have a vehicle or storefront to sell them out of so we went the DIY path and made our own. With a rickety old metal laundry basket on wheels, a million neon fake flowers, and hand-stitched banners that read "Good Golly Miss Tamale", we made our very own portable tamale wagon. And when the tamales were ready to be sold, we'd put everything in our push-cart and hit the road, selling tamales to all the hipsters and tourists that wandered into our neighborhood, and ducking down alleyways to avoid the occasional cop run-in – we didn't have permits after all.
The varieties of what we sold changed just as often as trends in our beloved neighborhood, but I will always remember my favorite tamale; which was made with masa harina, roasted poblanos, and Mexican cheese. So as a homage to one of the most memorable, exciting, and inspirational summers, this mac n cheese is inspired by my favorite green corn tamales. Made with a creamy sauce featuring Wisconsin queso quesadilla and Wisconsin Monteray jack, and studded with roasted poblano peppers, freshly shucked corn, and pickled jalapenos, this spicy macaroni and cheese will forever remind me of summer. And after the last few days of horribly cold weather, it's about the only thing that is helping me through the winter.
Recipe
Green Corn Tamale Mac and Cheese
Serves 6
Ingredients:

1 pound pasta shells
4 tablespoons salted butter, divided
½ large sweet onion, diced
Salt and pepper to taste
2 cups freshly shucked corn*
½ cup roasted poblano peppers, roughly chopped
5 pickled jalapenos, sliced into rings
1 tablespoon flour
2 cups heavy cream
⅓ cup (1 ⅓ ounces) Wisconsin Queso Quesadilla Cheese, shredded
⅓ cup (1 ⅓ ounces) Wisconsin Monterey Jack Cheese, shredded
½ teaspoon garlic salt
Cilantro sprigs for garnish
Directions:
Cook pasta according to package directions; drain and set aside.
In medium sauté pan, melt 2 tablespoons butter, add onions and pinch salt; cook until onions are translucent; about 5 minutes. Add corn, poblanos and jalapenos; cook 3-5 minutes. Season with salt and pepper; set aside.
In medium saucepan, melt 2 tablespoons butter over medium heat. Whisk in flour until roux forms; cook 2 minutes until bubbling and reduce heat to low; cook 2-3 minutes more. Whisk in heavy cream and increase heat to medium, allowing cream to thicken.
Slowly whisk in cheese until it's completely melted. Add garlic salt and salt and pepper to taste.
In large bowl, add cooked pasta, corn and pepper mixture, and cheese sauce; gently toss to coat.
Garnish with cilantro and serve immediately.
*Frozen corn can be substituted.
<!-- /* Font Definitions */ @font-face {font-family:Cambria; panose-1:2 4 5 3 5 4 6 3 2 4; mso-font-charset:0; mso-generic-font-family:auto; mso-font-pitch:variable; mso-font-signature:3 0 0 0 1 0;} /* Style Definitions */ p.MsoNormal, li.MsoNormal, div.MsoNormal {mso-style-parent:""; margin:0in; margin-bottom:.0001pt; mso-pagination:widow-orphan; font-size:12.0pt; font-family:"Times New Roman"; mso-ascii-font-family:Cambria; mso-ascii-theme-font:minor-latin; mso-fareast-font-family:Cambria; mso-fareast-theme-font:minor-latin; mso-hansi-font-family:Cambria; mso-hansi-theme-font:minor-latin; mso-bidi-font-family:"Times New Roman"; mso-bidi-theme-font:minor-bidi;} @page Section1 {size:8.5in 11.0in; margin:1.0in 1.25in 1.0in 1.25in; mso-header-margin:.5in; mso-footer-margin:.5in; mso-paper-source:0;} div.Section1 {page:Section1;} -