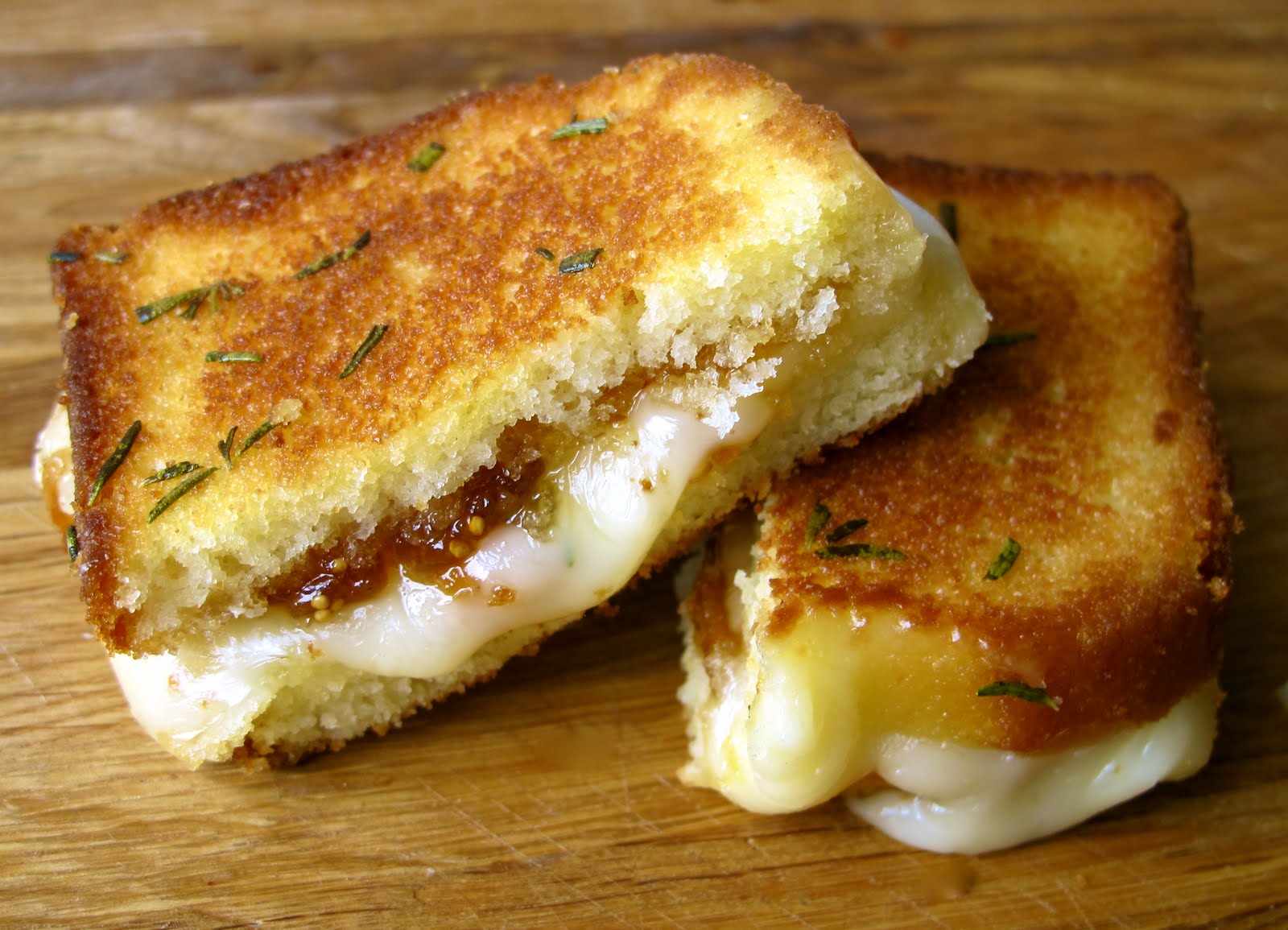 (F)unemployment: (Noun) The state of being unemployed in New York City.
Yeah, it's
cool
for about a minute until you start to drive yourself crazy. For once I don't have work or school and I have no idea what to do with myself. I guess I shouldn't complain, it's been great in some ways. My room is constantly clean, I've caught up on
new music
, and a lot of
reading
has been done. But I want to work (which is a weird thing to say, i know). I need to have something to do, something to work on, something to keep my stress level higher than it is now. It's only been a week and I'm starting to feel like a blob - I'm not into this
blasé
lifestyle AT ALL.
I did, however, have two interviews at one of my favorite food magazines this week, so please, please, please keep your fingers crossed for me!
I honestly don't know how much longer I can last.
In the mean time, I guess I'll just keep eating this sweet and savory grilled cheese sandwich to keep me happy. It's got a delicious rosemary butter, brie, fig preserves, and POUND CAKE. omg, yes.
Here's what's keeping me (sort of) sane :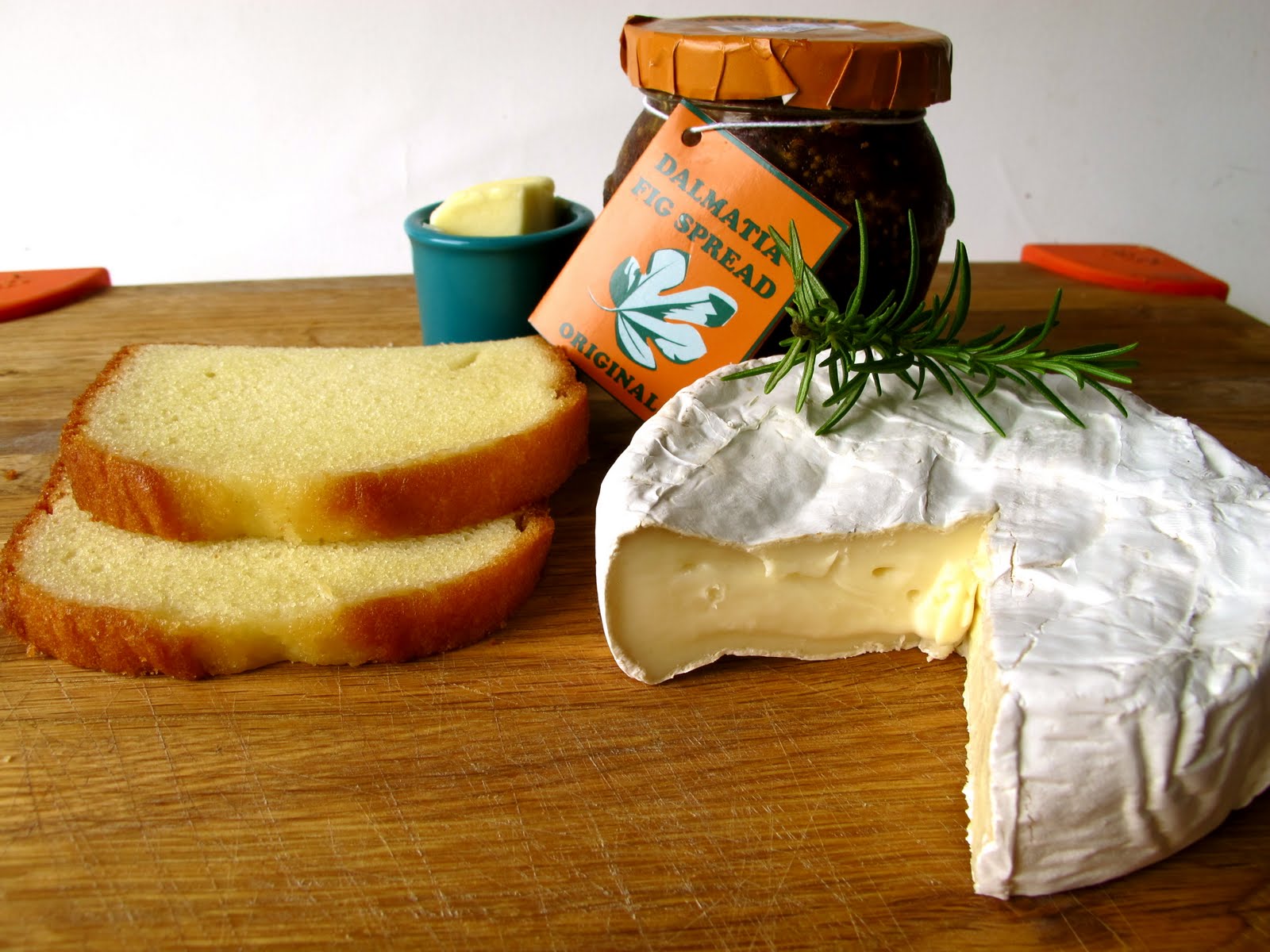 Ingredients
- 2 thin slices of pound cake
- a few slices of brie
- ½ tbs fig spread

- 1 small rosemary sprig - chopped
- 1 pat of butter
It's so easy. Just place a few slices of brie onto one piece of pound cake.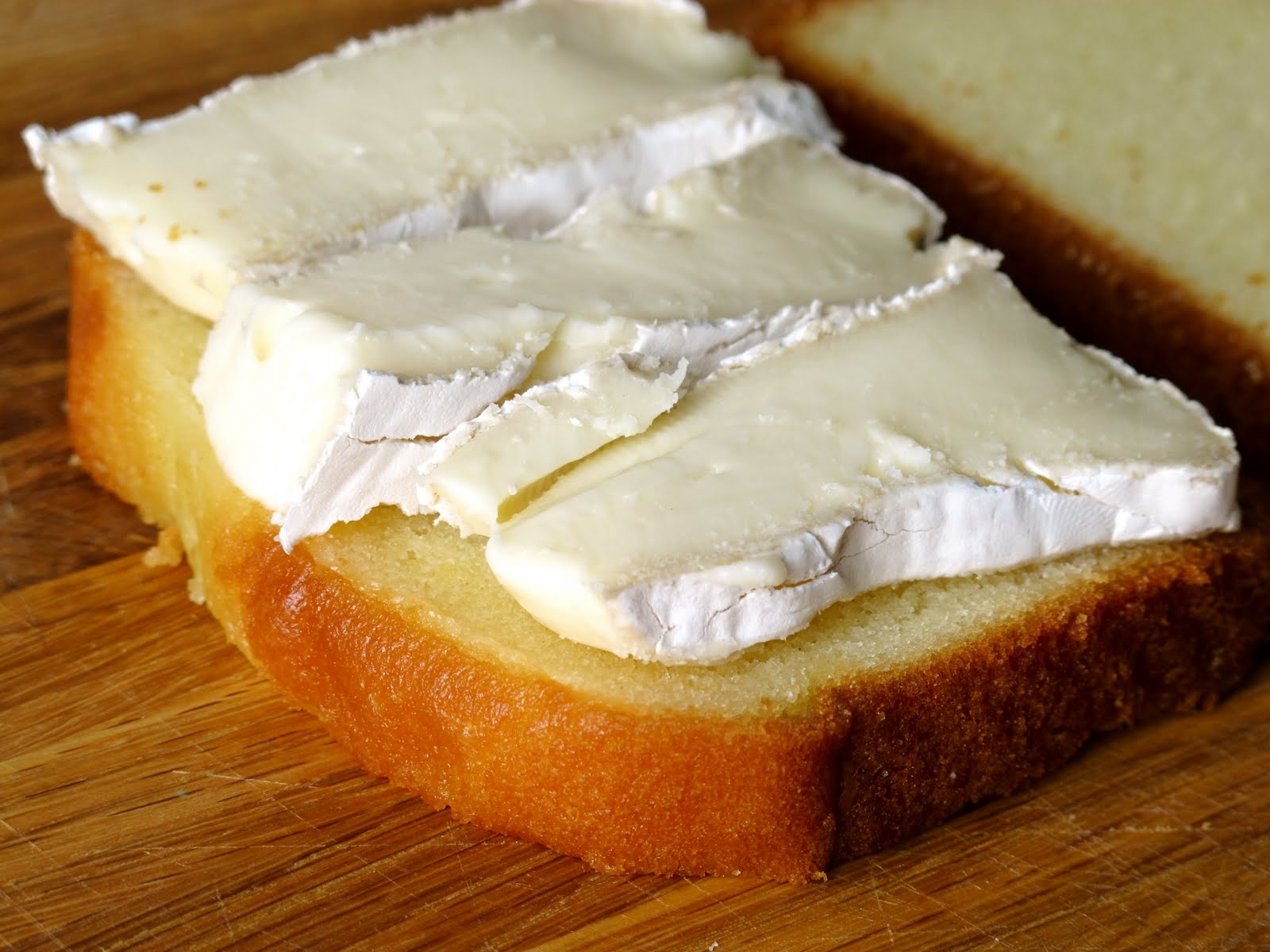 Smear some fig preserves
on the other piece of bread.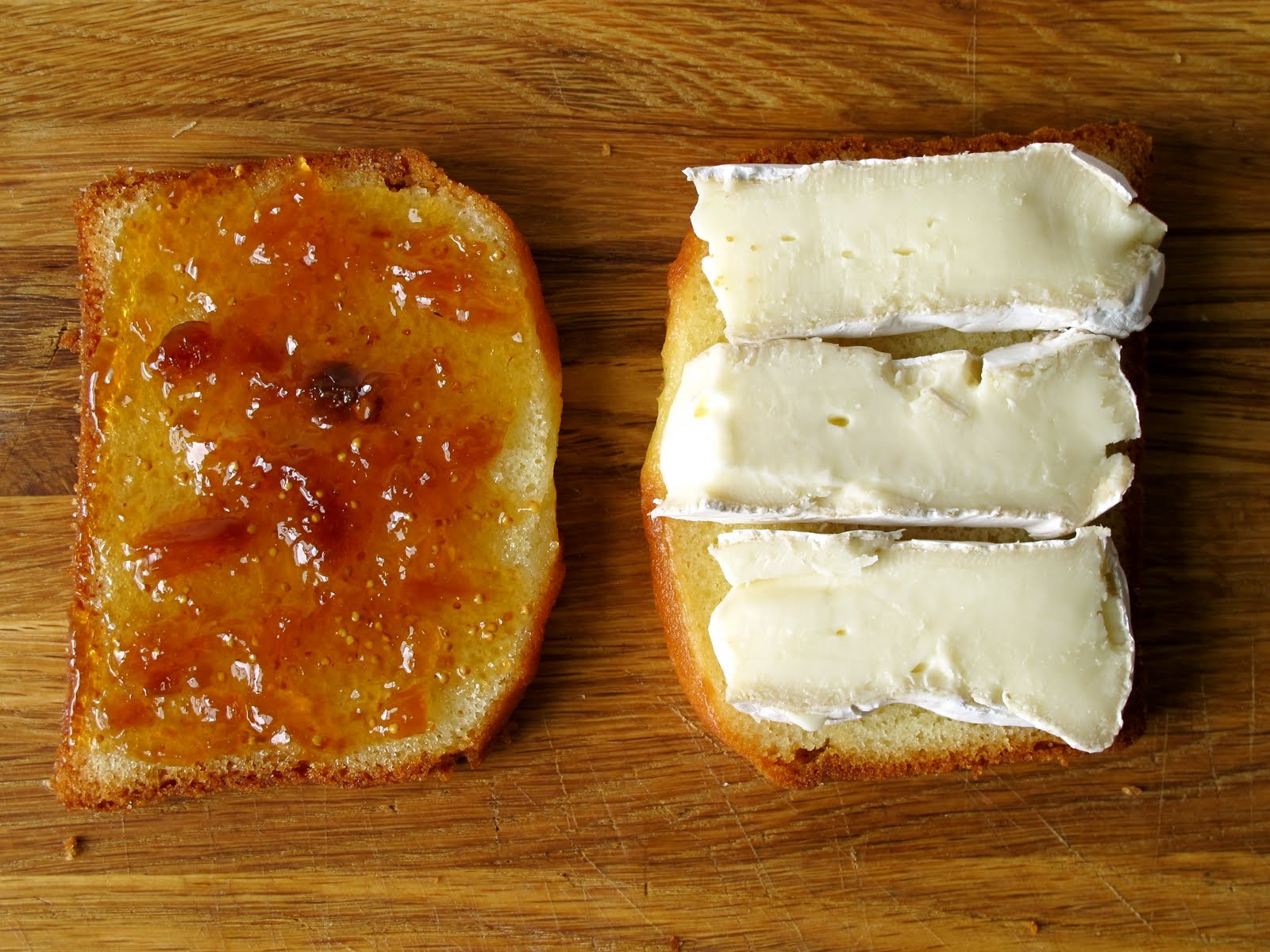 Melt a pat of butter in your skillet on medium and throw in the chopped rosemary. Keep heating the butter and rosemary for a few minutes until the leaves start to soften up and the rosemary flavor starts to infuse into the butter. You'll also want the little bubbles (that you see below) to dissolve before you put your sammie in. I think it makes for a better consistency when it's soaking into the bread.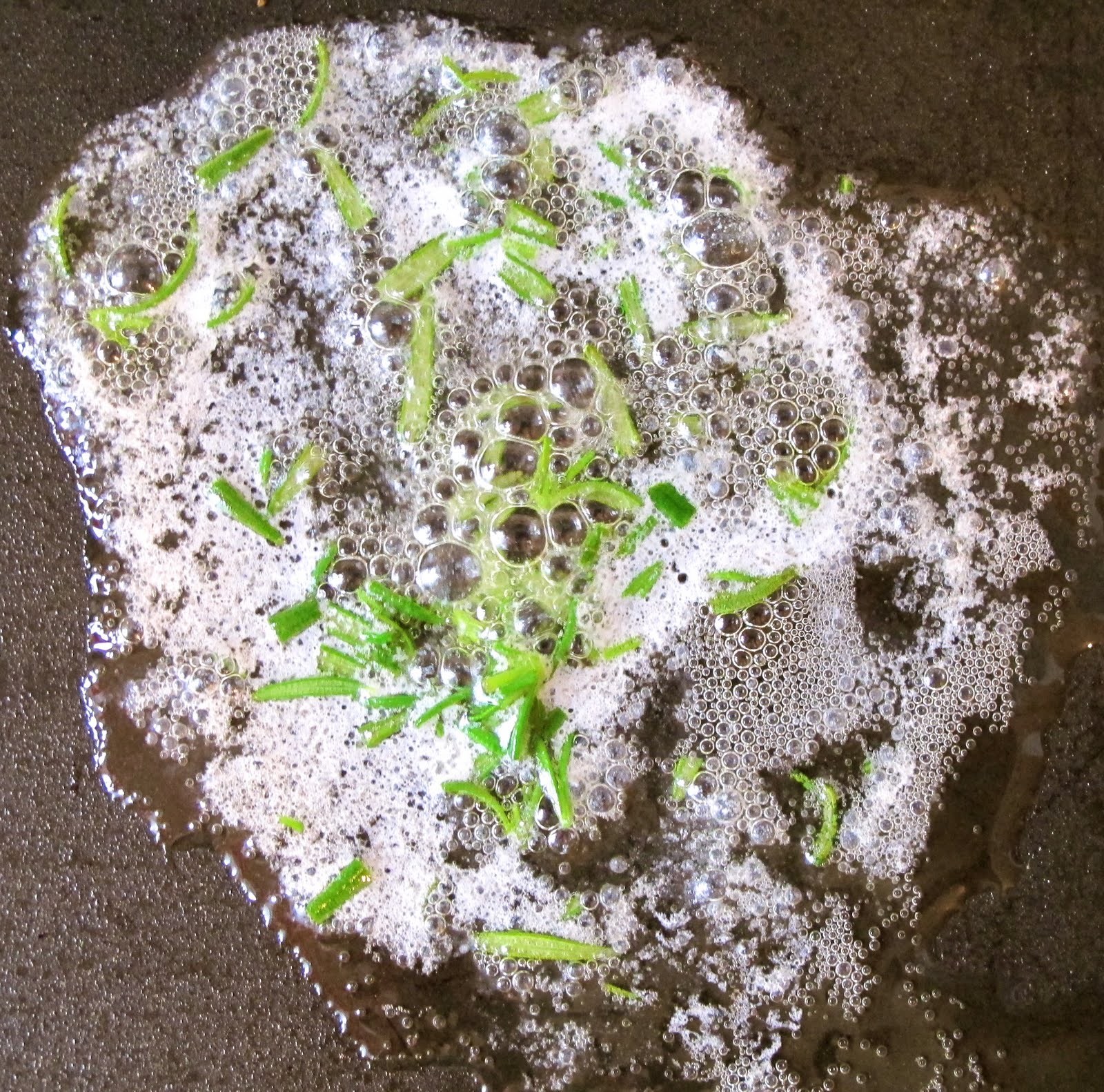 When it's all smooth and melted, put both pieces of pound cake in your skillet (still on medium) and let'em cook.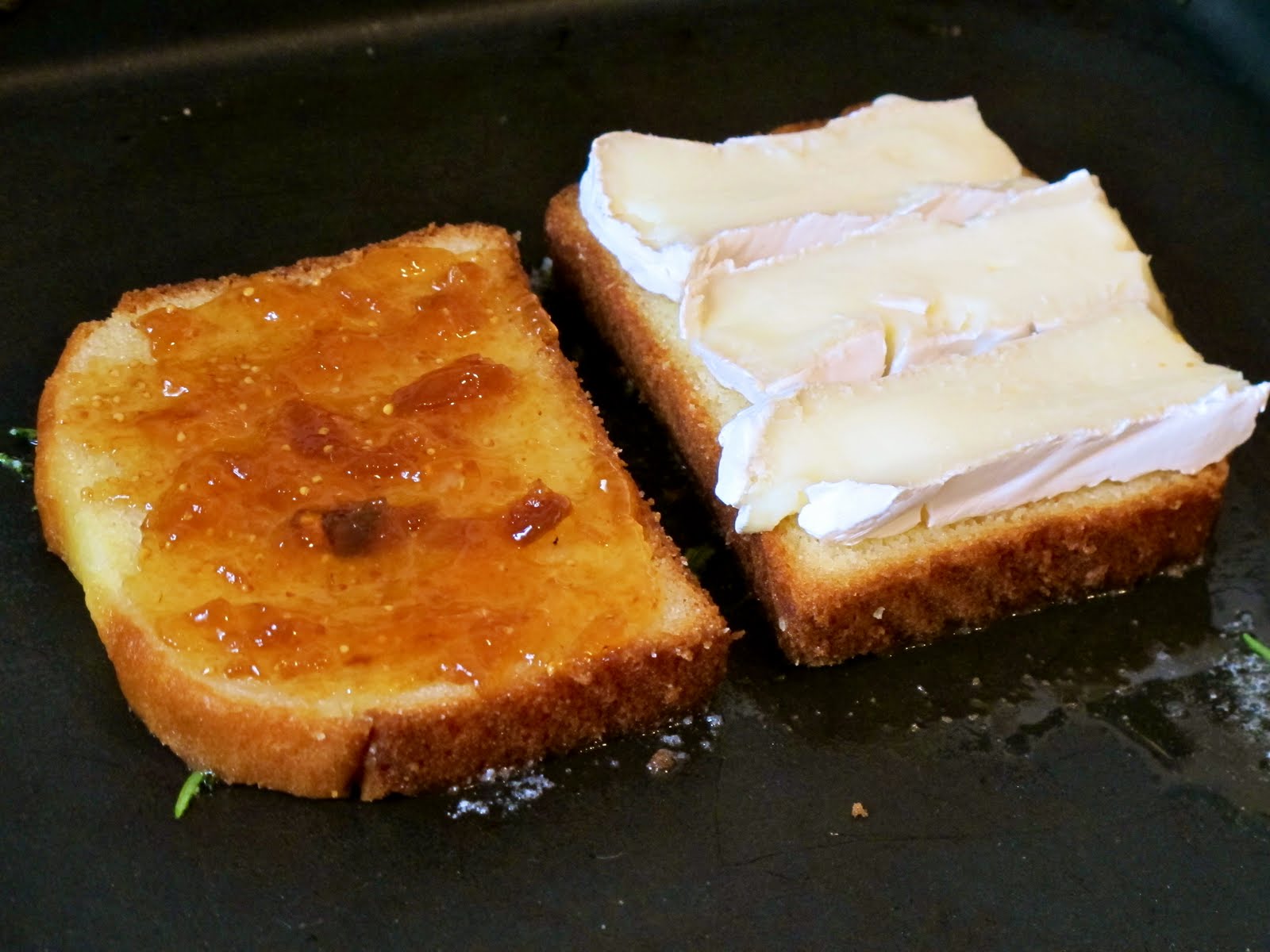 After about three or four minutes you should start to see a nice crust developing on the bottom of the pound cake. To look - GENTLY use your spatula to peek underneath. If you think it's good to go, gently flip one piece onto the other. Don't worry if your brie hasn't started melting yet, when you do this step the heat from the other sandwich will instantly heat up your cheese and finish the melting process.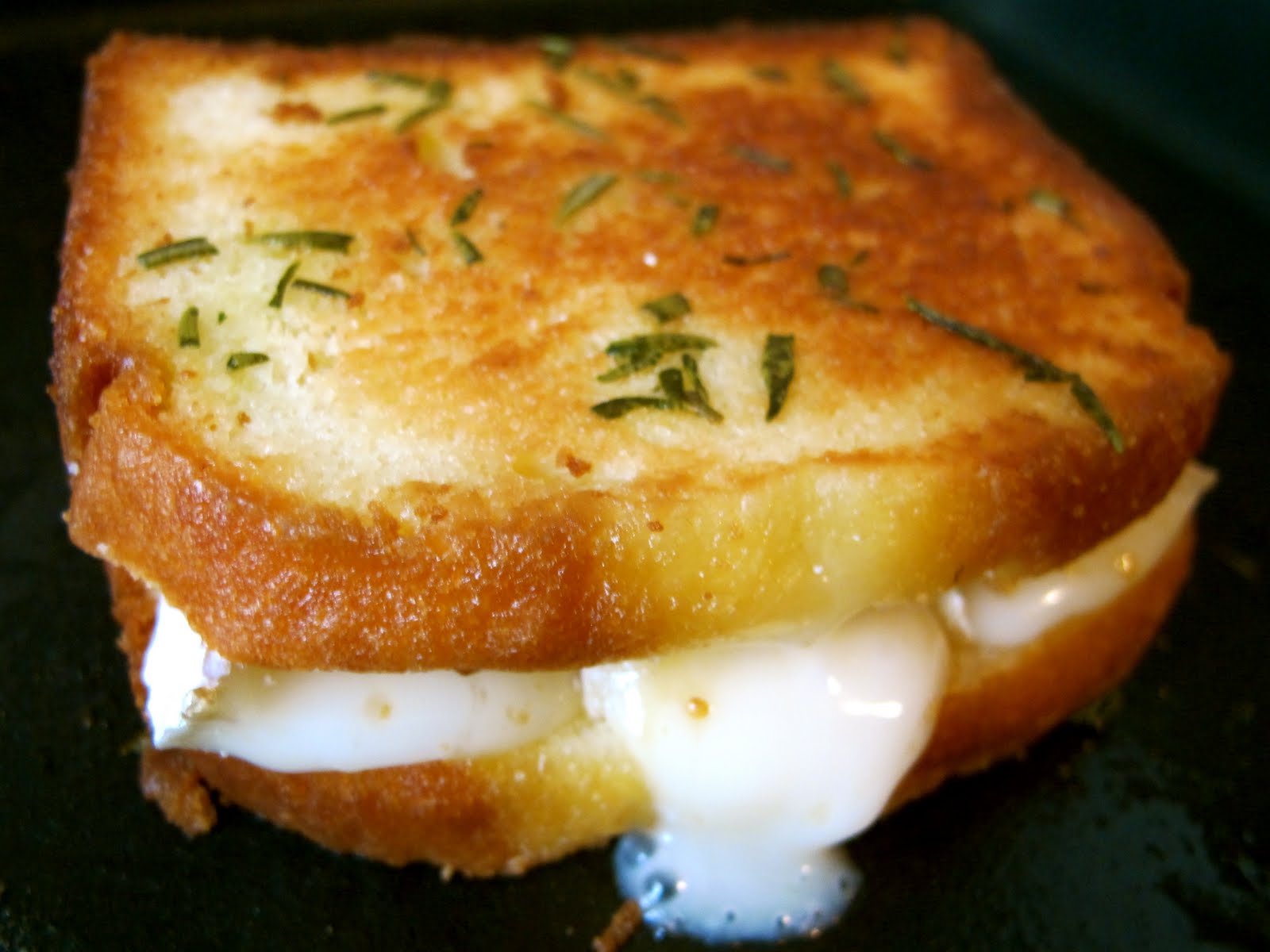 Then take it off the skillet and eat immediately. Real fast. Inhale it.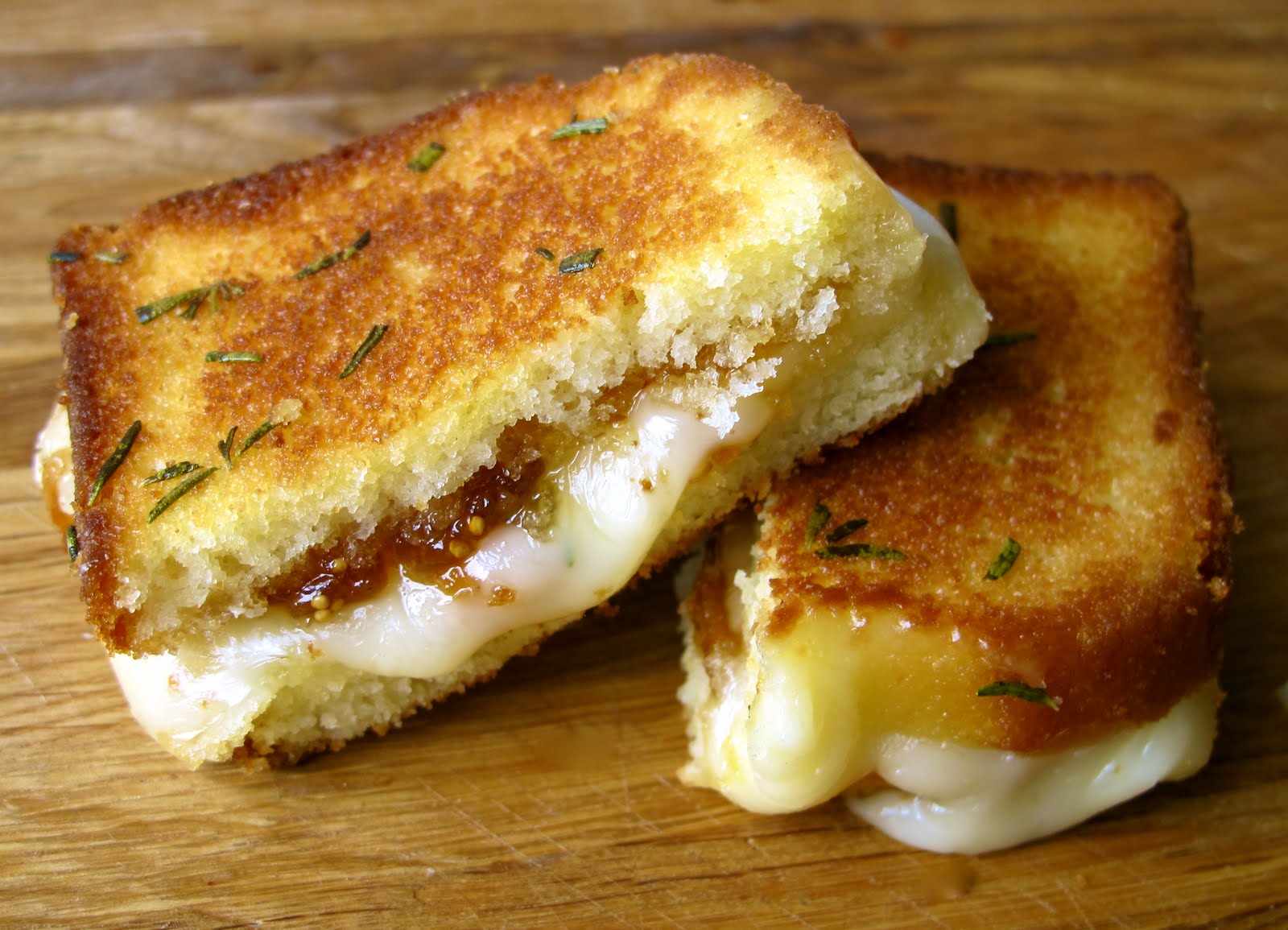 So to those of you out there that don't have a job, I hope this will make your life a little bit less stressful and more enjoyable. And for those of you who do, quit your job so I can have it. Just kidding, but seriously - someone hire me before I go crazy.
Oh! How could I forget? I have A TON of Applegate coupons, and they're all for you guys! If you leave a comment and/or email me your address (grilledcheesesocial@gmail.com), you can expect some coupons in your mailbox!
xoxo,
GCS