Buffalo Chicken is something that I get severe cravings over. It's not something that I want all the time, but when I get that urge, there's no stopping me. However I ran into a problem once I started eating only organic meat and buffalo chicken was something that was found few and far between. Until NOW! For this buffalo chicken grilled cheese, I combined one of my mom's most popular dip recipes and morphed it into a delicious sammie. Feast your eyes...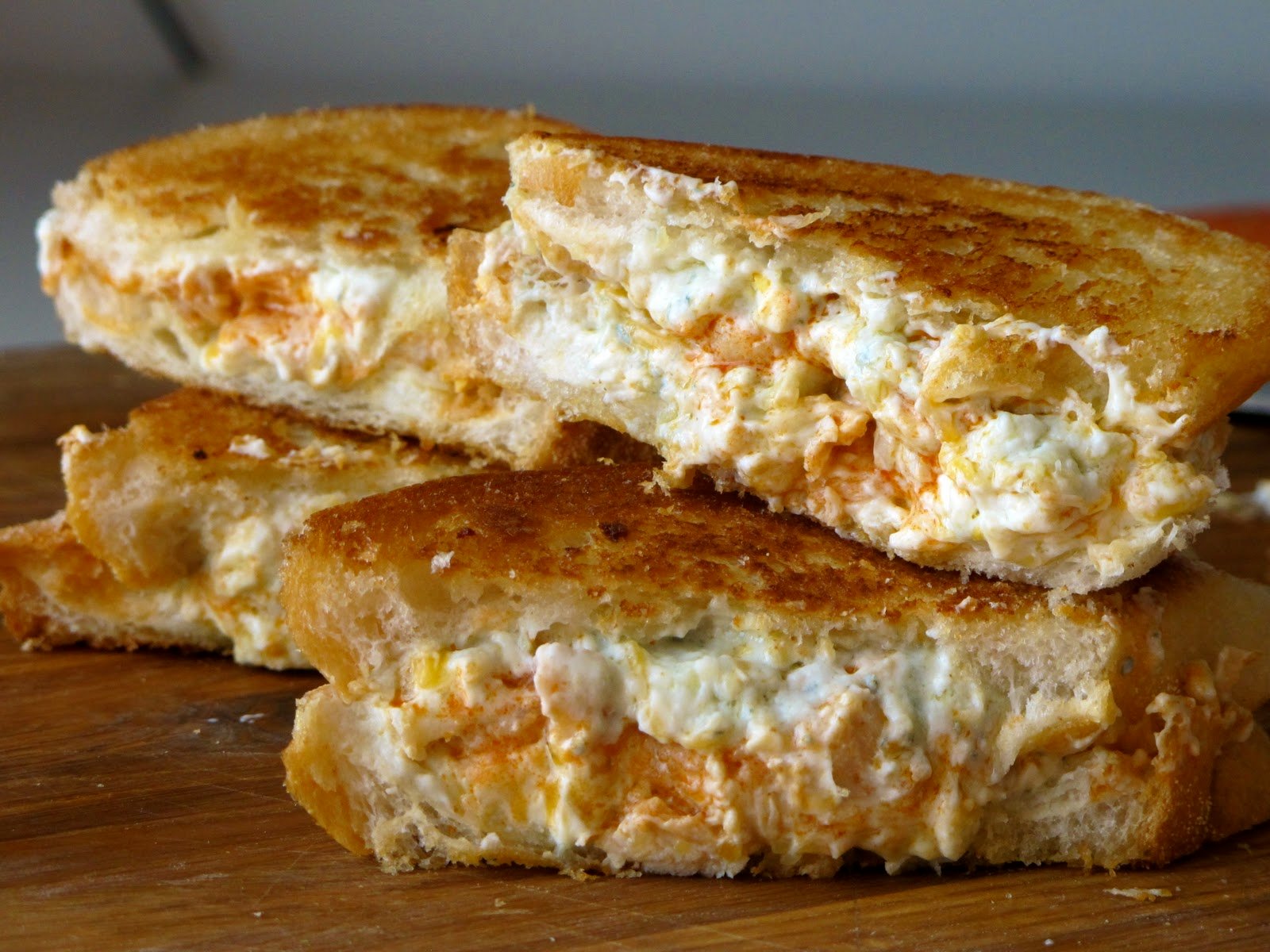 Actually it doesn't really look that pretty, but it's pretty dang delicious. Here's what I used!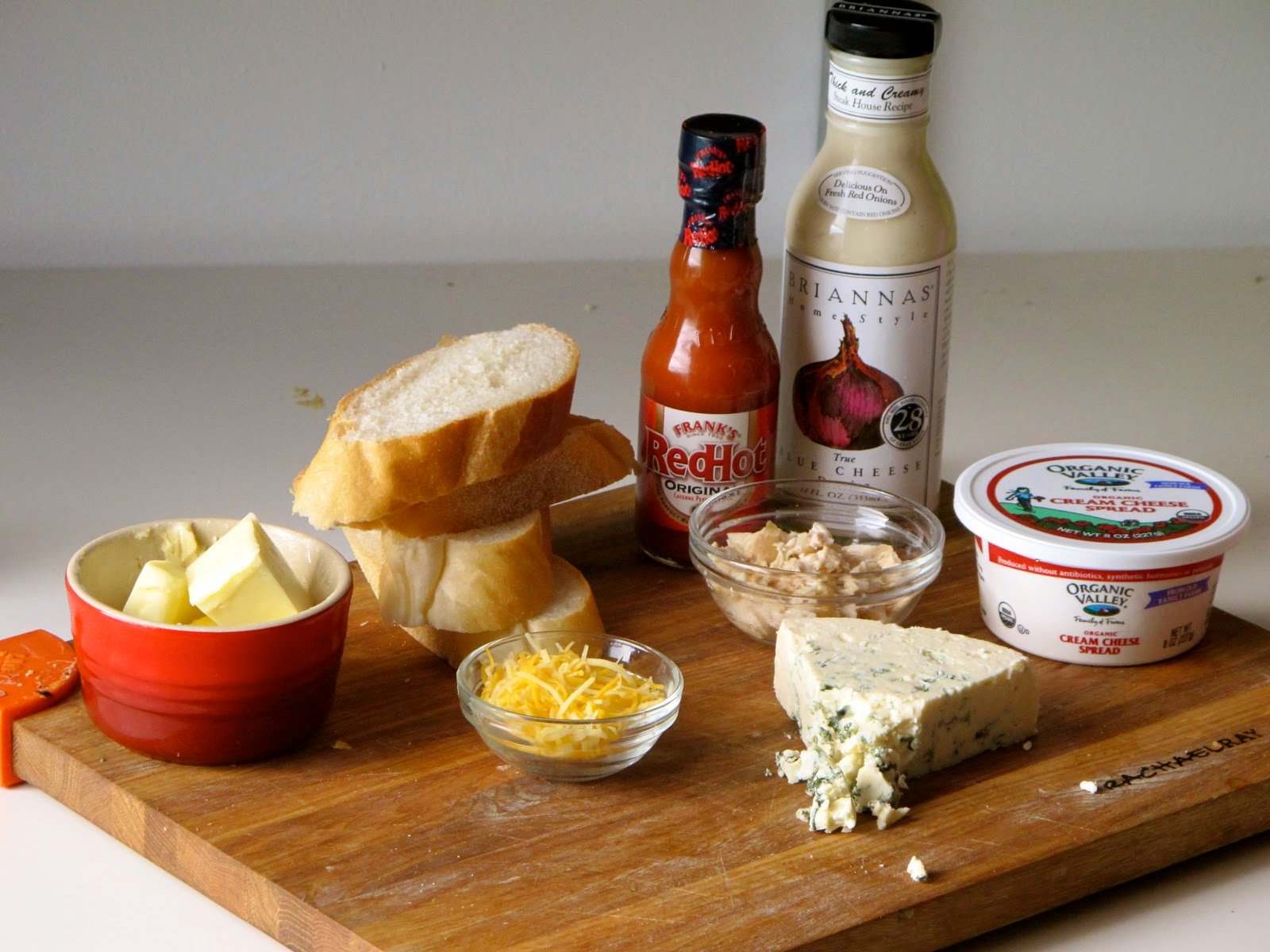 Ingredients
-4 thick slices of french bread
-2 pads of real salted butter
-1 tbs blue cheese salad dressing

-3 tbs organic cream cheese
-2 tbs crumbled blue cheese
-1 tbs shredded cheddar
-½ cup cooked shredded organic chicken breast
-1.5 tbs Frank's hot sauce
Once you've got everything out, combine all the cheeses into a small bowl.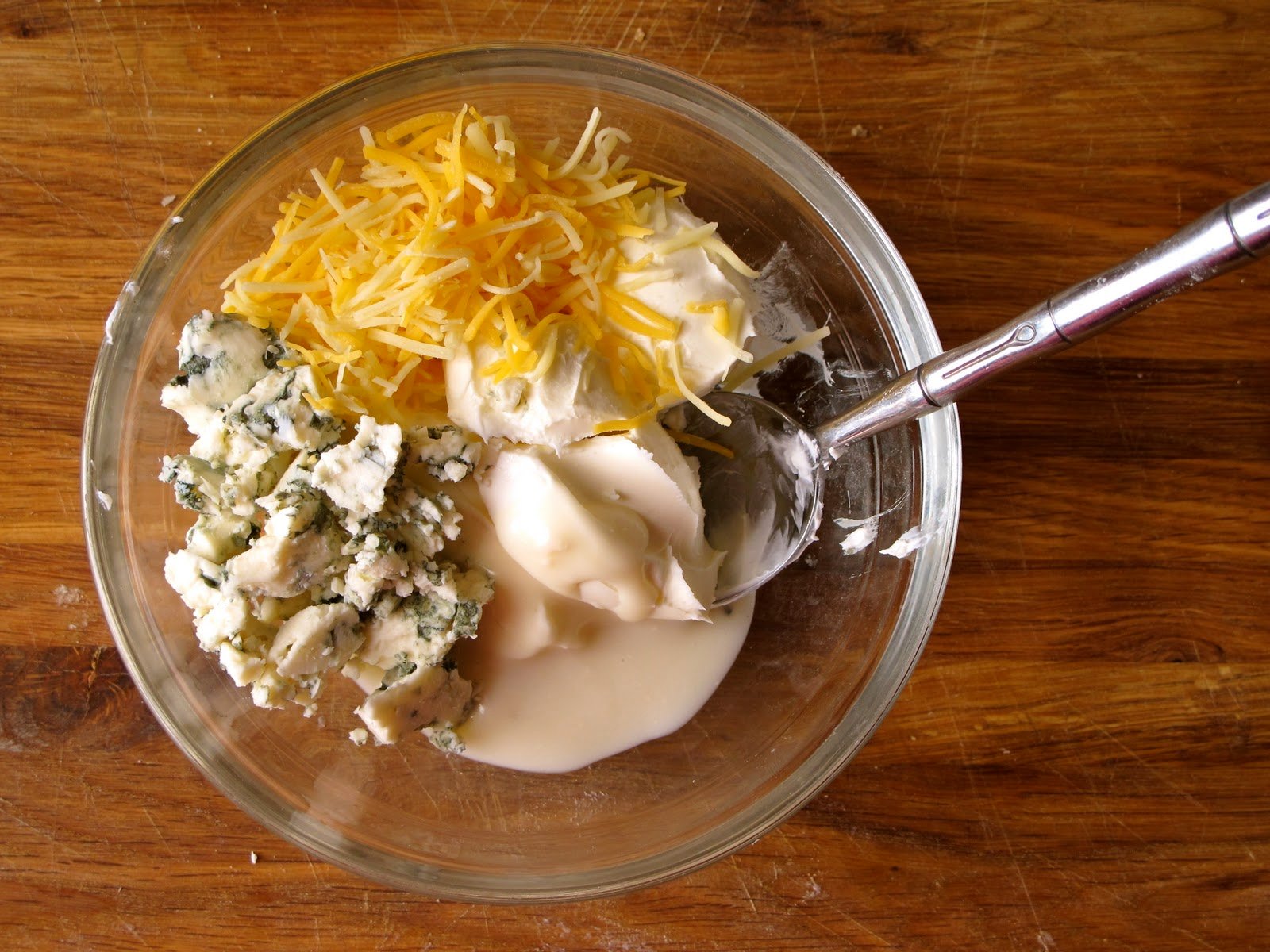 Stir together until you get a smooth consistency. It should look something like this.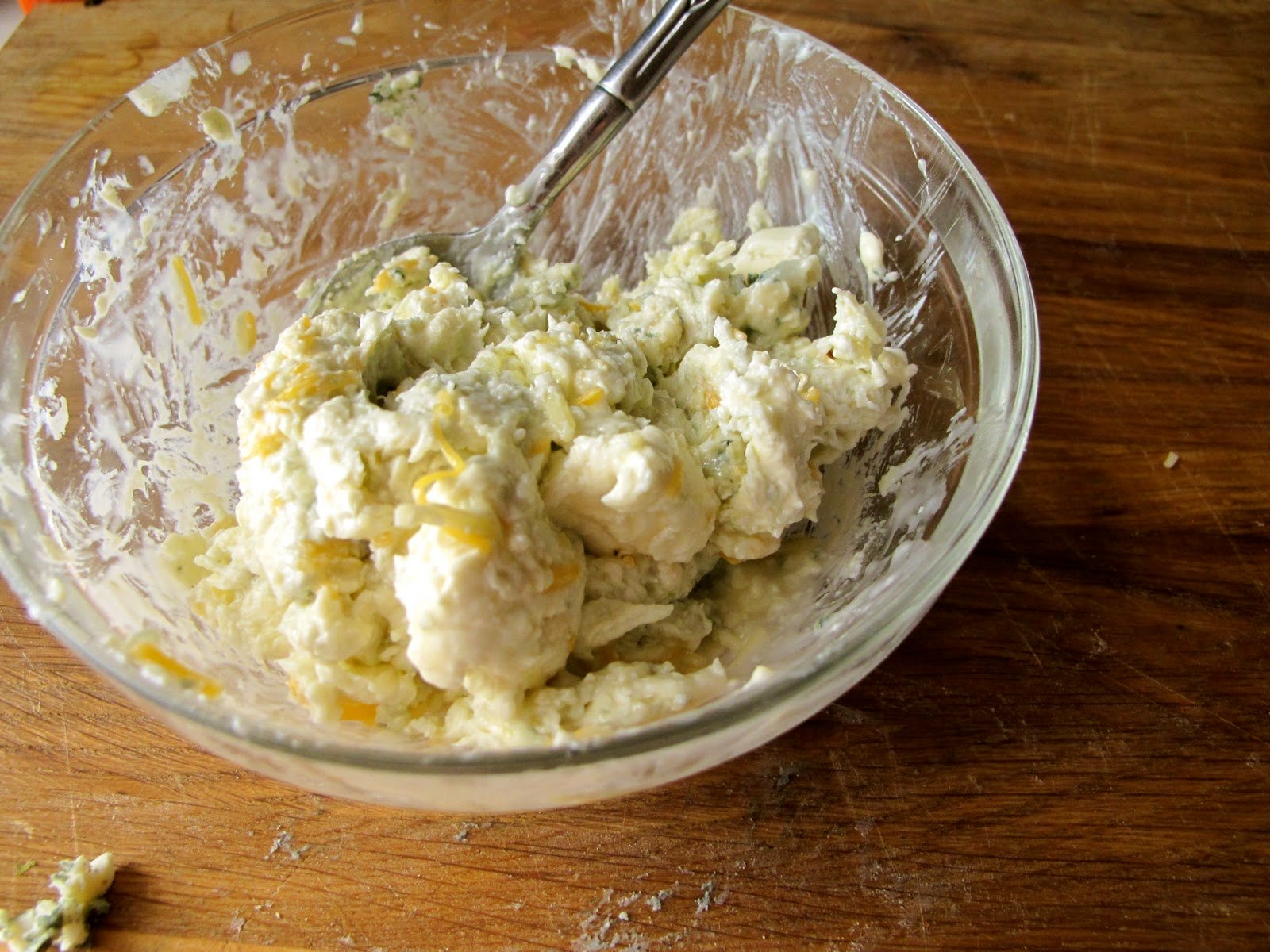 Now combine your finely chopped chicken with Frank's hot sauce
and stir.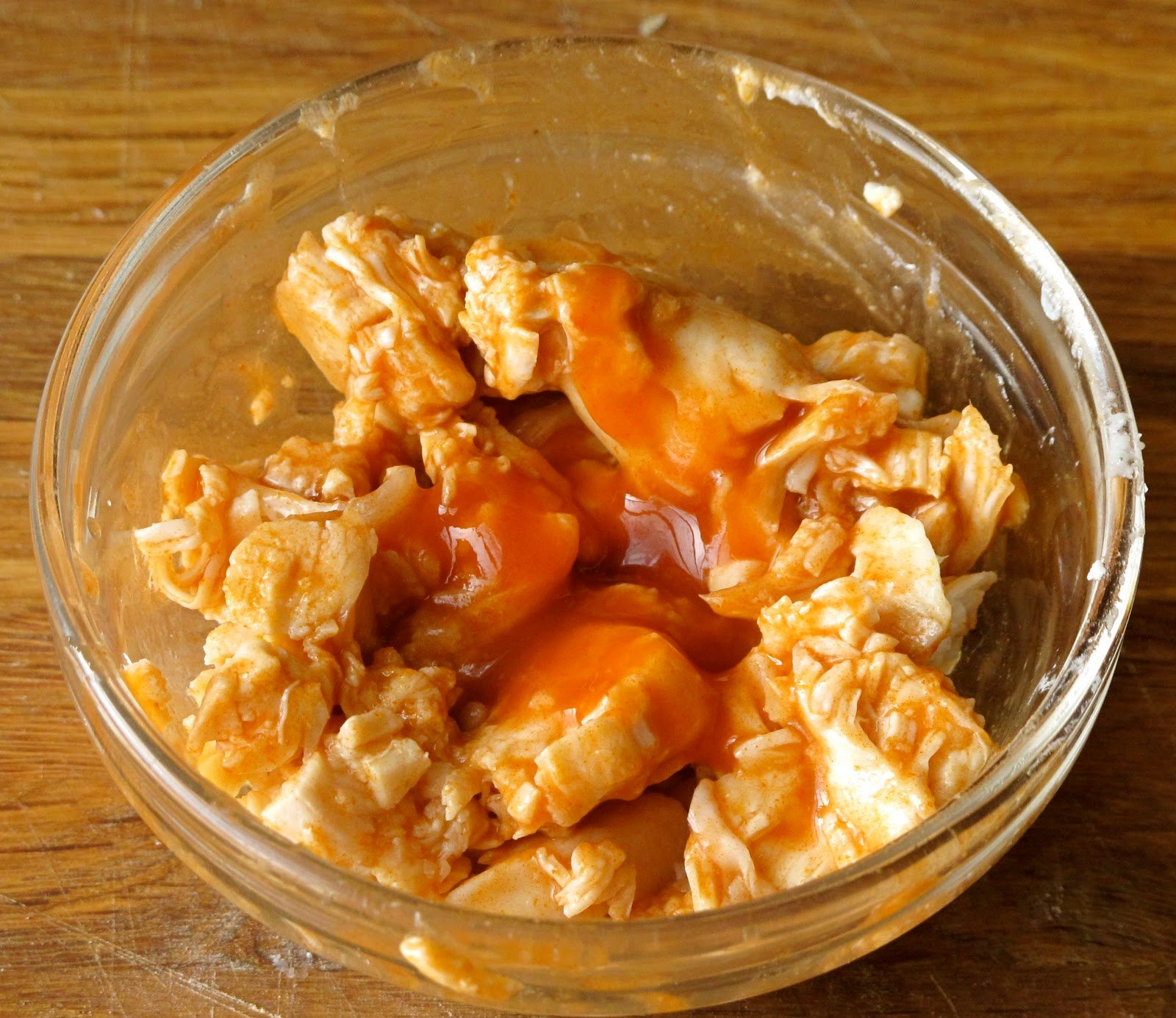 Ok, now you're ready to begin! Smear on a little over a tablespoon of the mixture onto each slice of bread (or however much you want!).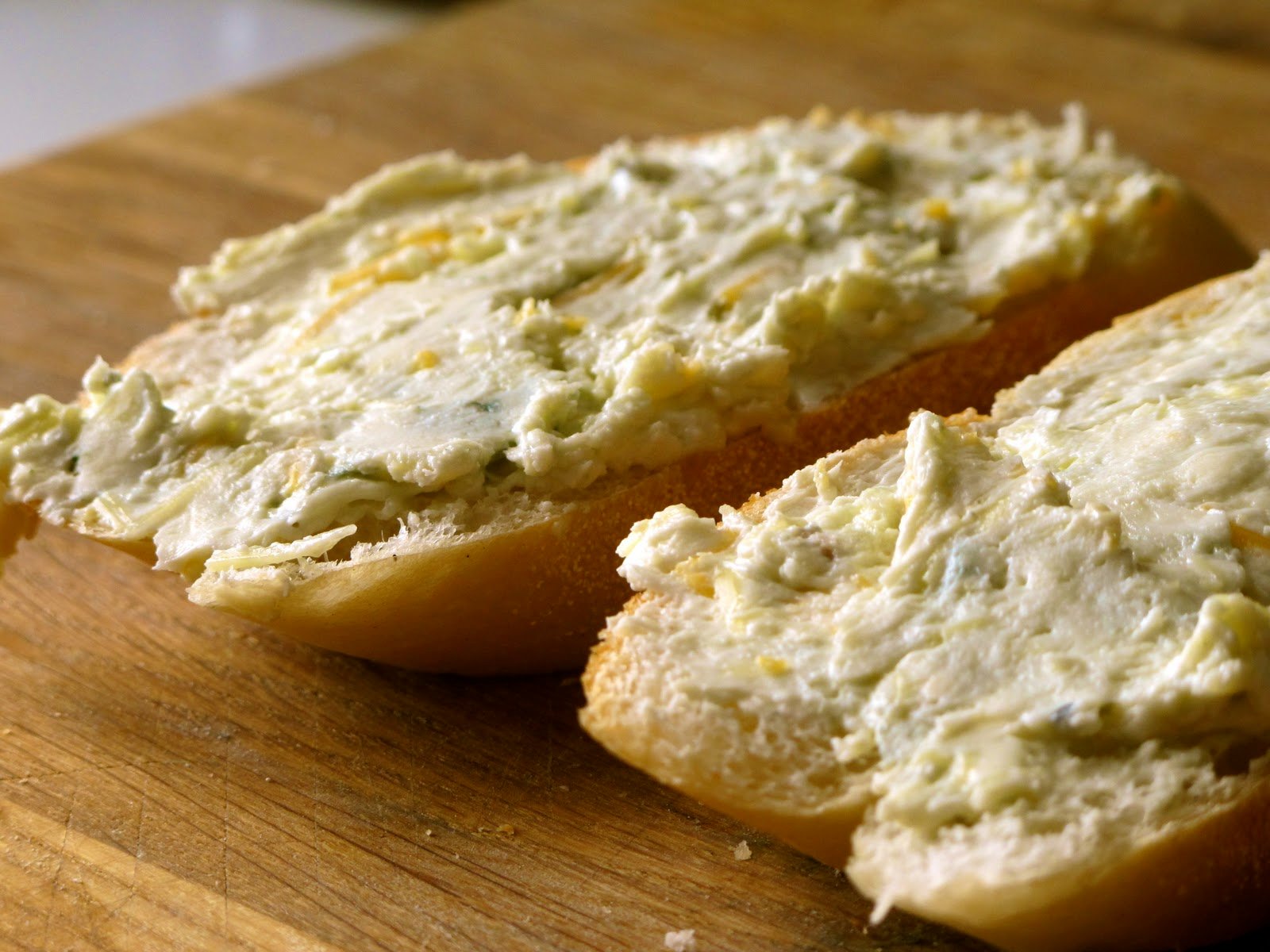 Then divide half the chicken on top of each piece of the smeared bread.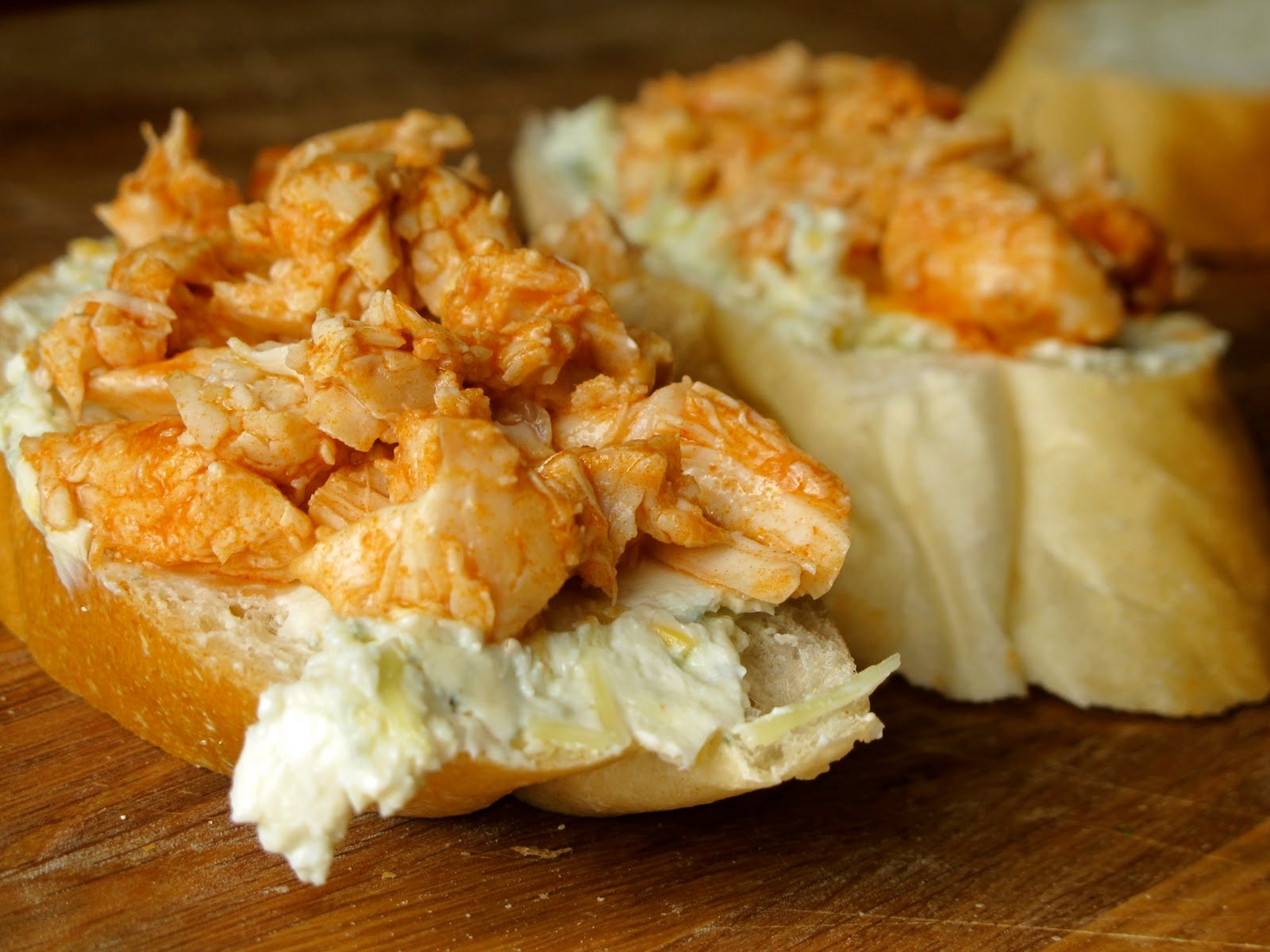 Now smear the other slices of bread with cheese and put the top on the sammie.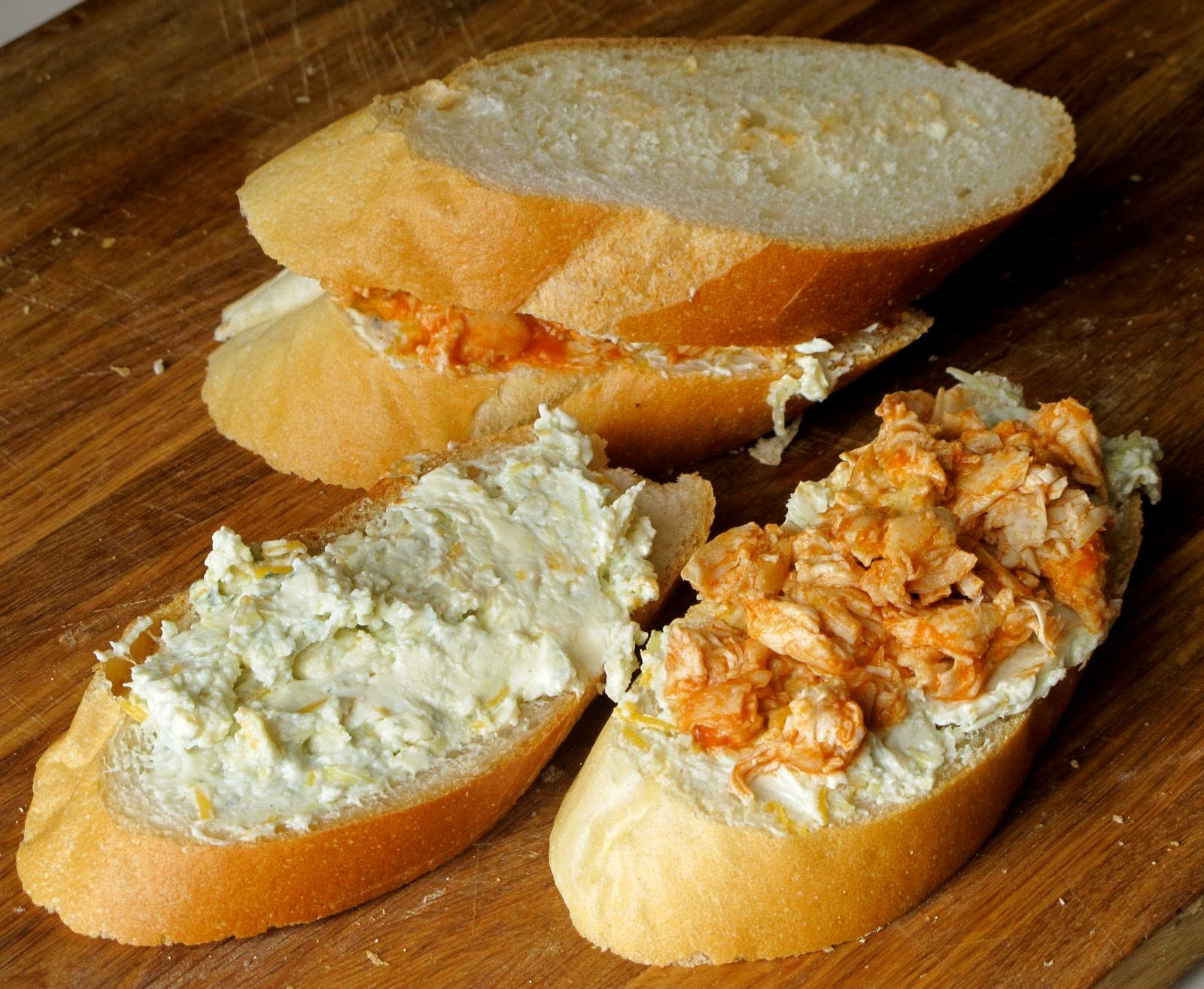 Gently apply 1 pad of butter to the top of the grilled cheese and place it butter side down in your pan.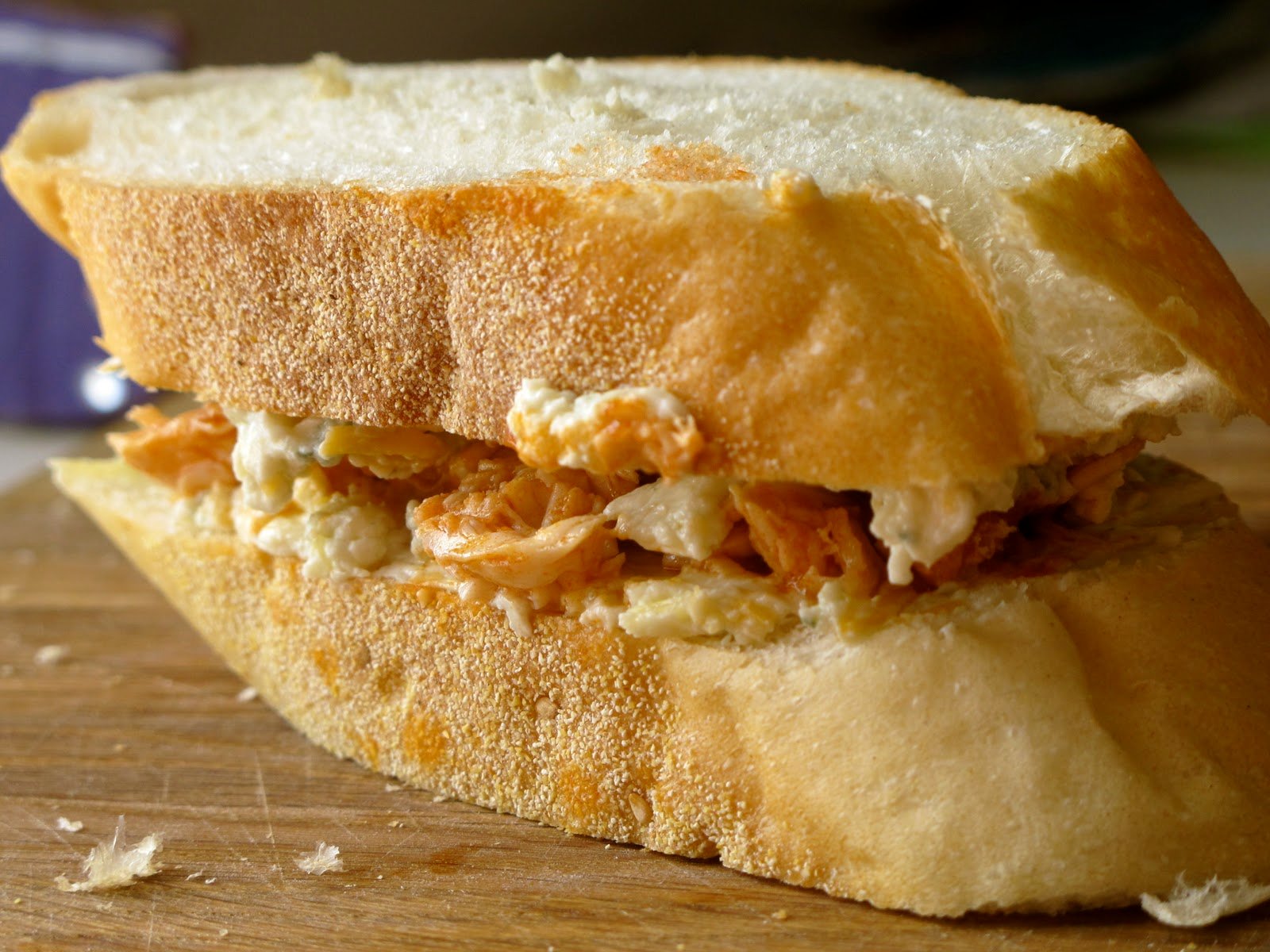 Once they're in the pan, turn the heat to high and butter the other side of the bread.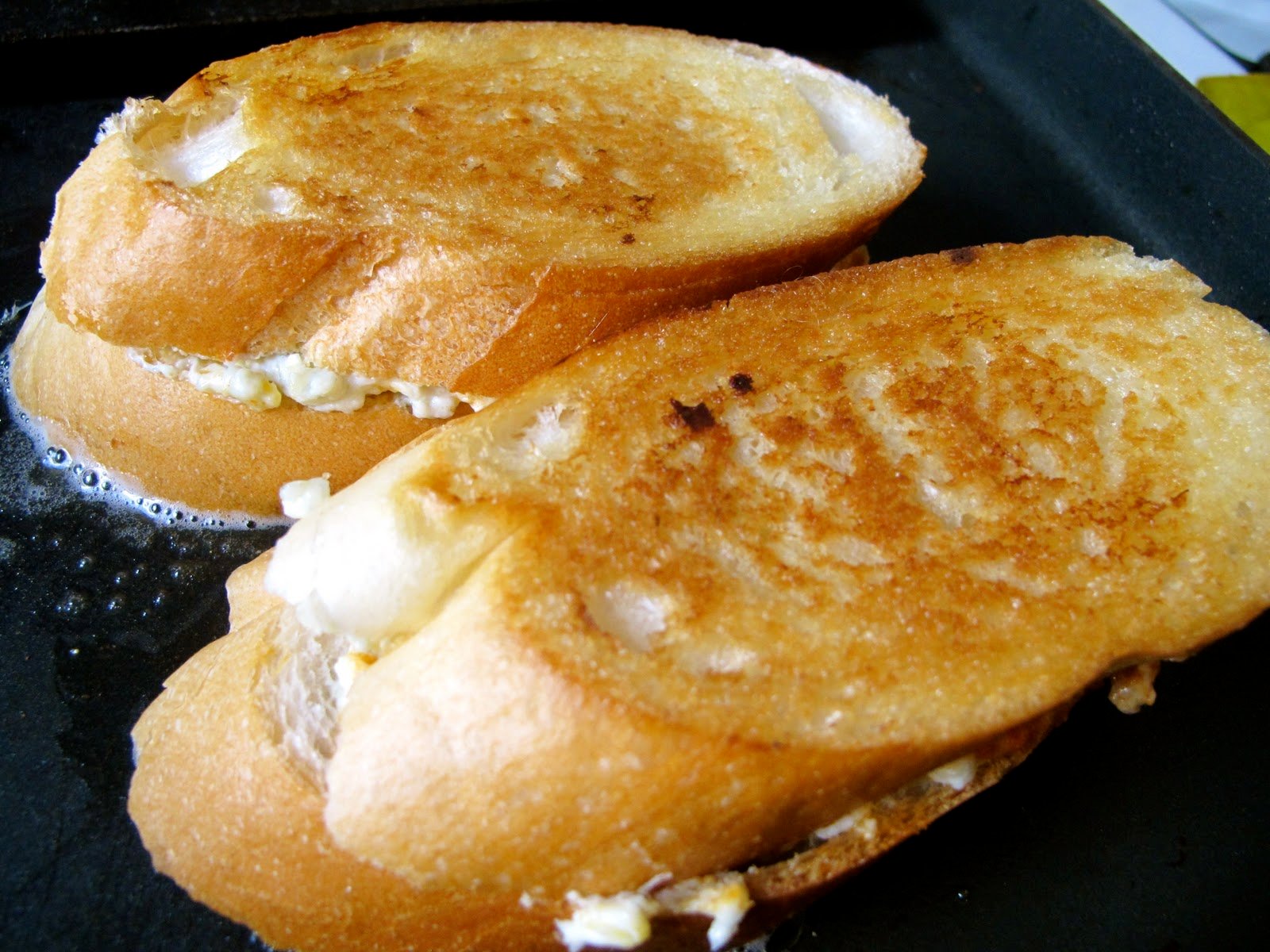 This cheese mixture will melt really quick, so make sure to check the brownness of each grilled cheese about every thirty seconds or so. It'll probably take about a minute and a half once the pans hot and you'll want to take it off when it looks like this on both sides.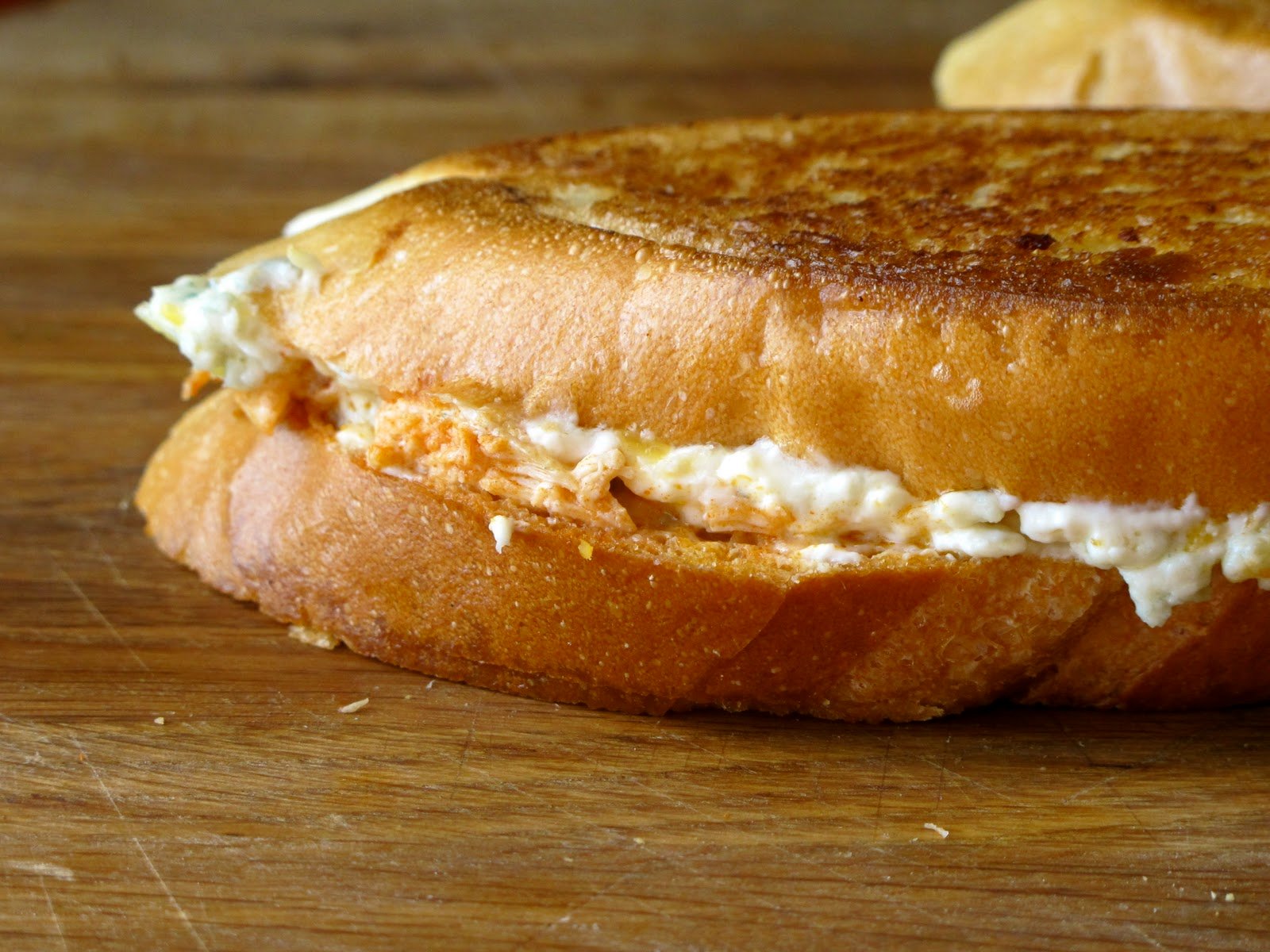 You'll want to serve these immediately because they're super delicious when they're all gooey and hot.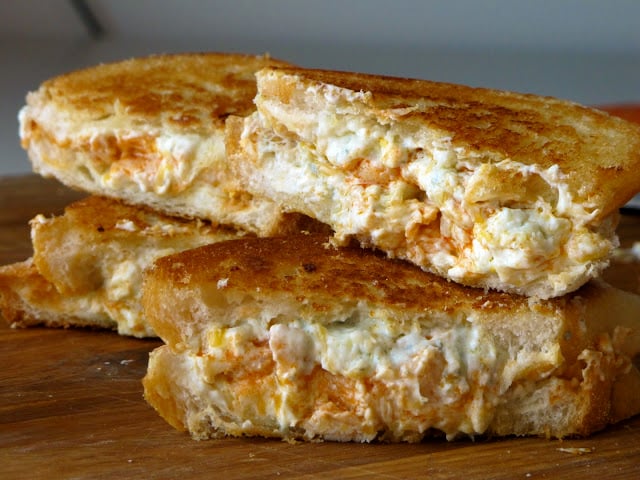 If you like it spicier, you can totes add some more hot sauce or even a tbs of sriracha. Also, be warned, this is really rich so serve along side some celery to even it out! YUM!
xoxo,
GCS