My good friend Peter and I go to brunch EVERY WEEKEND. Unfortunately during these meals he has to listen to all my wild schemes about future endeavors. Today however, he came up with an awesome plan. He had the idea to take the original birds in a nest approach and then proceeded to blow my mind times ten by using aged gruyère, tomato chutney, and an eggy grilled on sourdough bread. Here is the lip-smacking result!
This is as easy and delightful as it looks and it only took these ingredients to get there.
-two pieces of thinly sliced sourdough bread
-one large egg
-grated aged gruyère cheese
-tomato chutney
-salted butter
-my all time favorite pink Himalayan salt
To begin we cut out a triangle in the center of the bread. We looked everywhere to find a cool cookie cutter but the weather was just so dreary we gave up and decided to cut a triangle with a paring knife. I still think it looks pretty even without the fancy shapes <3.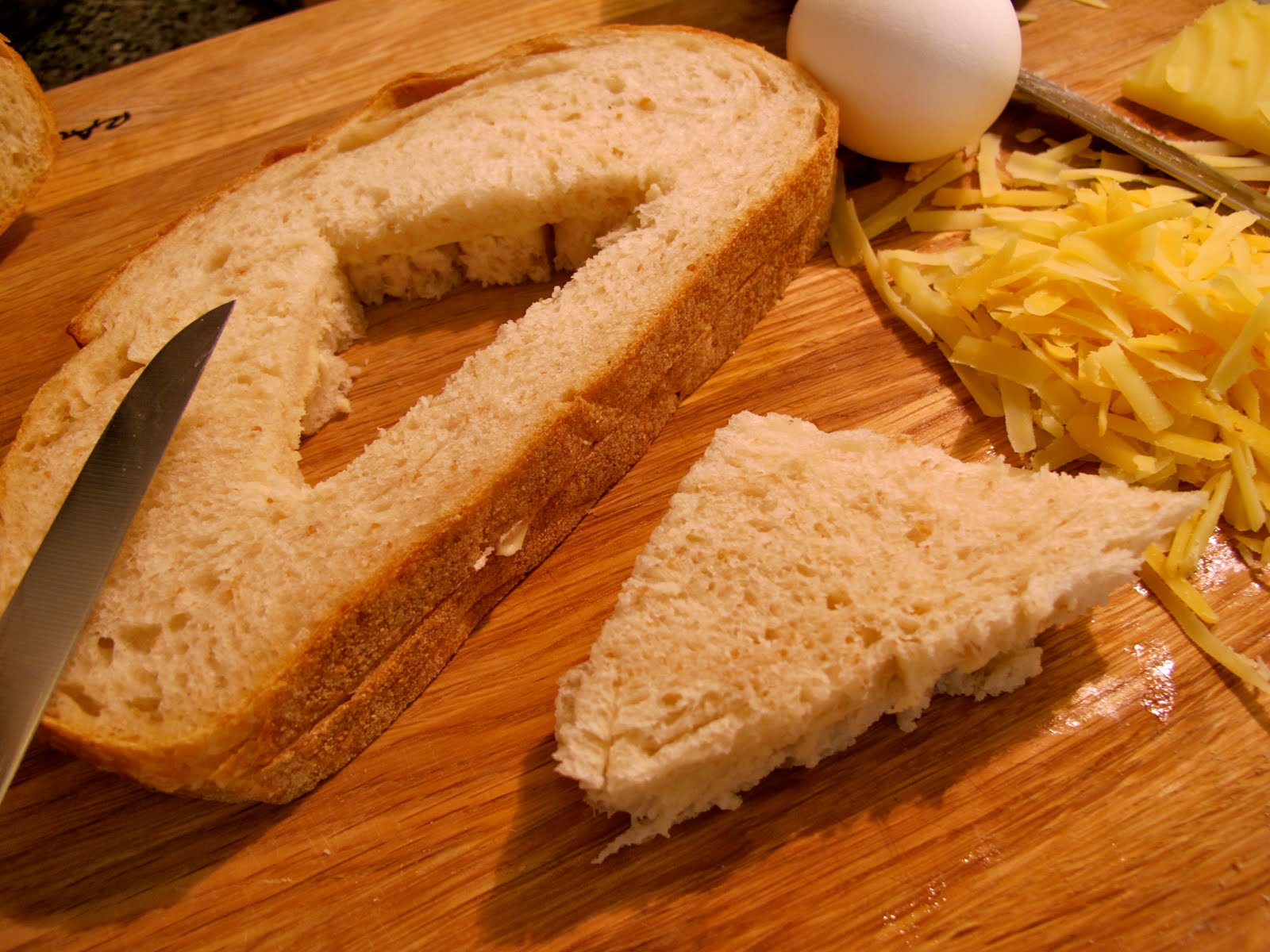 After that we sprinkled the gruyère on top of the bread and then drizzled the tomato chutney on top.
Then we covered the layers with even more cheese and laid the other piece of bread on top. We also decided to make a mini grilled cheese out of the triangle that we cut out.
Next we buttered the bread and placed it on the skilled which was heated between low and medium. After letting the bread warm up for a hot minute we cracked the egg into the cut-out triangle.
Let that eggy cook!
Once the egg was cooked about half way and the bread was a crusty golden brown we flipped the sammie really quick so the egg wouldn't pour out everywhere.
Once the yolk was soft and tender to the touch (we like our yolks runny) we took the scrumptiousness off the stove.
We immediately sliced that baby in half and watched the runny goodness pour out.
AND THEN, taadaa!!! we proceded to dip the grilled cheeeeee in the runny yolk and ate until we couldn't eat any more.
xoxo,
GCS