Jump to Recipe
This hot honey vinaigrette is one of my favorite easy homemade salad dressing recipes. It's sweet, spicy and tangy and goes perfectly with so many delicious salads.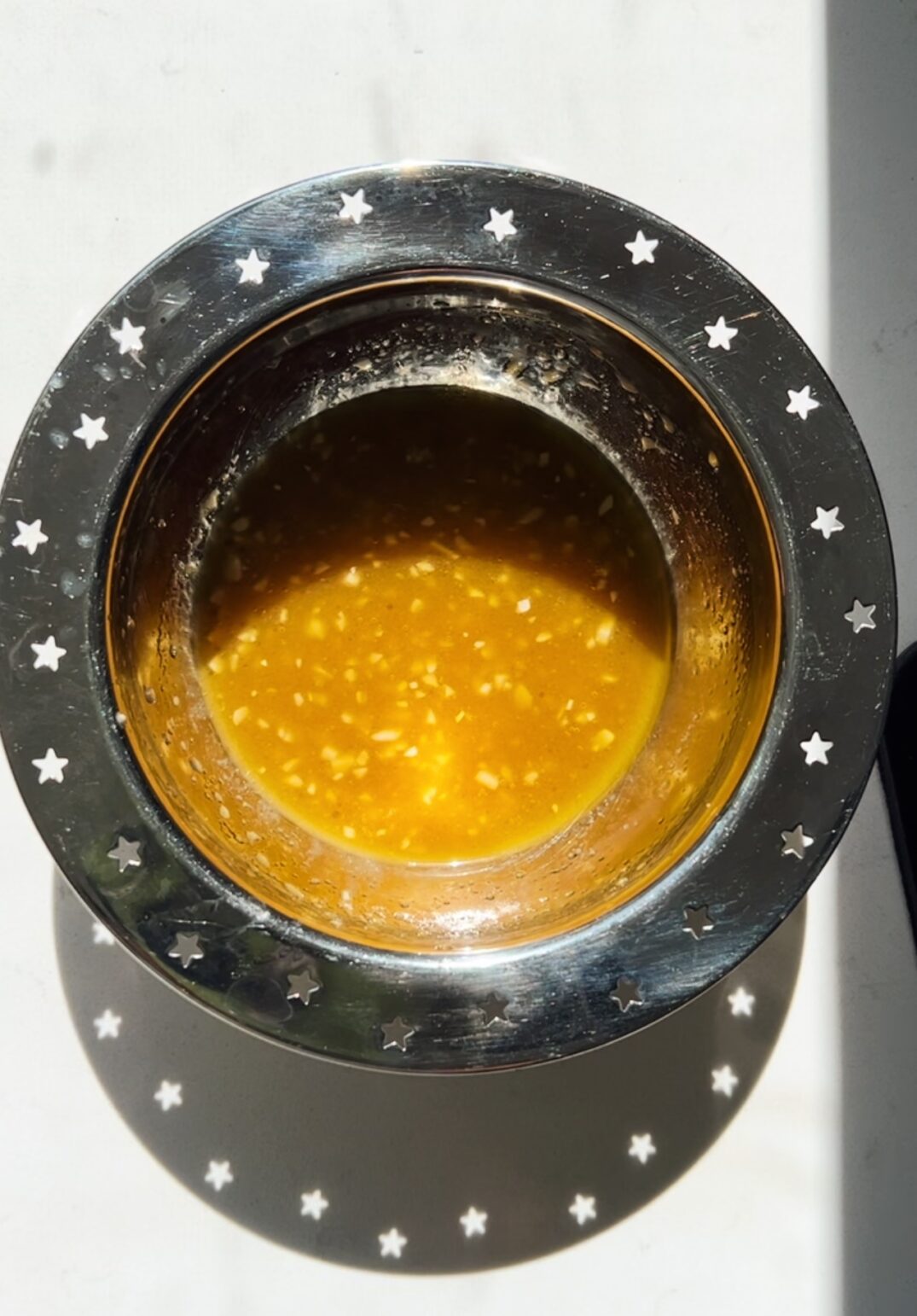 What is Hot Honey Vinaigrette
Hot Honey Vinaigrette, y'all, is the dreamy drizzle that's taking salads from blah to "Oh, honey YASSSSS!".
It's a spicy-sweet symphony of liquid gold honey paired with a fiery kick.
It's all whisked together with tangy lemon, garlic and a splash of olive oil and a pinch of salt.
Drizzle it over your greens, and you've got yourself a party in a bowl.
Whether you're spicing up your arugula or giving your avocado toast a little zhoosh, this vinaigrette is the bee's knees of dressings!
Ingredients and Substitutions
Hot Honey - This is the star of the show - you can make your own or buy it!
Dijon - Dijon adds just the perfect amount of tang but you could use another mustard that you prefer.
Lemon - Lemon also wakes up the dressing but you could sub it for vinegar if you'd like.
Garlic Clove - Garlic adds a nice kick to this but if you don't like fresh raw garlic, leave it out.
Olive Oil - This is the binder but you could absolutely use another salad-friendly oil if you choose.
How to make it
Making hot honey vinaigrette is super easy!
Just add everything (besides olive oil) to a small bowl and whisk.
Once combined, slowly drizzle in the olive oil until emulsified.
Set aside or refrigerate until ready to use.
What goes with Hot Honey Vinaigrette
I made this vinaigrette for my kale butternut squash salad, but it's also delicious on avocado toast.
Toss it with pasta salad during summer or warm wild rice for a nice autumnal approach.
Frequently asked questions
What are some common mistakes to avoid when making vinaigrette?
Don't even think about eyeballing those ratios or skipping on the emulsification! A too-oily mix or a split dressing will take your salad game from fab to drab real quick. Keep it balanced and whisk it like you mean it!
How do you preserve homemade vinaigrette?
To keep that homemade vinaigrette fresh, pop it in a sealed jar in the fridge and give it a good shake before each dance with your greens! Keep those zesty flavors locked in and ready to roll for your next salad soiree.
What thickens a vinaigrette?
When it comes to giving your vinaigrette that lush, velvety hug, it's all about that Dijon mustard abd bit of honey! These babies not only amp up the flavor but also play fabulously with the texture, making your salad shimmy and shake in delight!
Save this recipe for later
If you don't want to forget about this recipe, there are a few things you can do!
You can tap that little heart icon over to the right...
Or you can pin any image on this page or use the pretty ones I made below specifically for your dressing and sauce pinterest boards.
And if you don't already, feel free to follow me on pinterest, instagram,youtube, facebook, and tiktok for tasty inspiration shared daily!
And if pinterest isn't really your thing, you can always scroll down to the bottom of this post and print the printable recipe card.
Recipe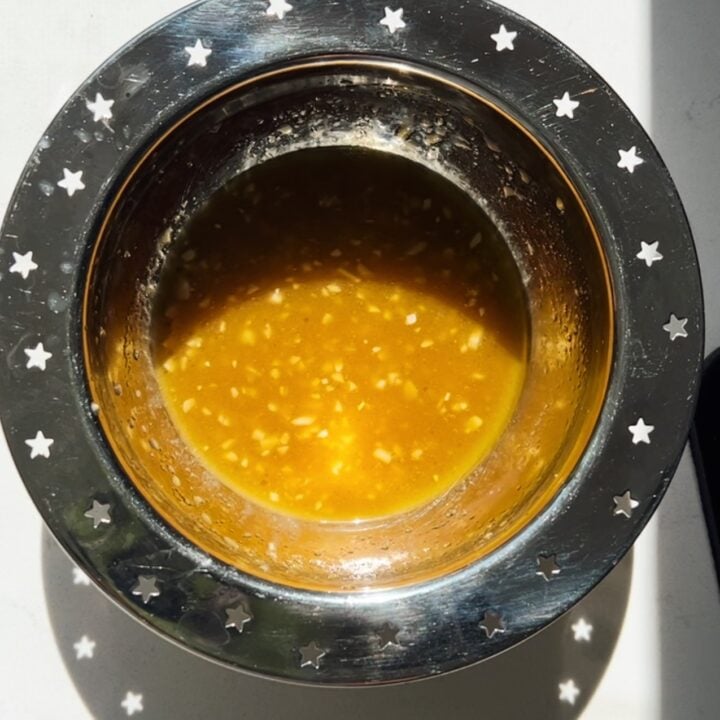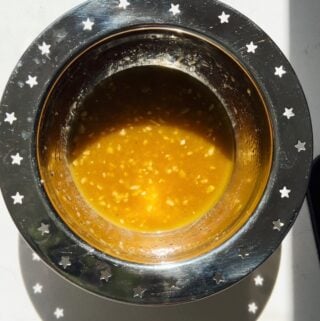 Hot Honey Vinaigrette
This hot honey vinaigrette is one of my favorite easy homemade salad dressing recipes. It's sweet, spicy and tangy and goes perfectly with so many delicious salads
Print
Pin
Ingredients
Instructions
Add everything besides the olive oil to a small bowl or jar and mix together.

Once combined, slowly whisk in the olive oil to emulsify it.

Use immediately or store in the refrigerator.