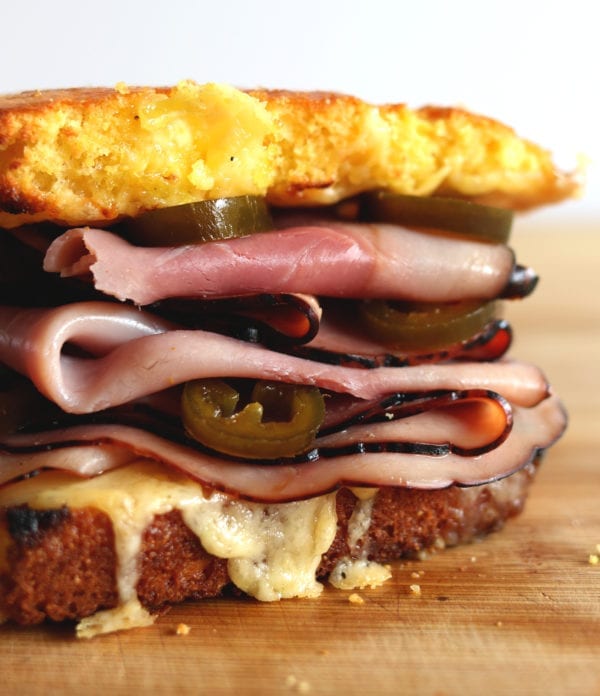 This week, my whole world got about 300% better when I got a new little puppy! He's about the size of a corn cob and is sweet as can be so we decided to name him Elote, which is spanish for corn! And since he's a little dachshund, it's even more fitting because of his cutie pie corn pup-ness and buttery little body. I'm so obsessed with this little guy. Jerm and I even started an instagram for him because we are those kind of freak puppy parents.
If you've ever had a dachshund before, you probably get why all of us dachshund people are so obsessed. Their little sausage bodies, along with their spunky attitude, and their undying need to be constantly snuggled basically makes them the most perfect dog in all the land. Sure, they're stubborn AF and hard as hell to potty train but man, they're so flippin' cute! Especially when they're little roly poly baby dachshunds and have way, way, wayyyyyy too much skin. They also do this funny thing where they play super hard for like 10 minutes and then sleep for four. They're basically the perfect animal and I wish I had 50 of them.
Unlike most of my past red dachshunds, lil Elote is what they call a wild boar. He's light brown with tiny little flecks of black in his coat. He kind of looks like a lil squirrel sans the bushy tail. He also has these cute light accent colorings around his eyebrows that makes his little personality even more humorous. Since he's so tiny, we've been calling him Elotito, (which means little corn) which just happens to be the perfect sing-a-long to Despacito. Is it his favorite song? Yes, duh.
As I'm typing, he's sitting right next to me, snuggled up in his blanket running in his sleep. I wonder what he's dreaming about? Turkey. Yeah, probably turkey.
To glorify my little baby corn pup, i figured I'd make a cornbread sandwich! And yeah, it's not a "grilled cheese" but it's got hot melty cheese so I think you'll really like it. Let's get to it, shall we?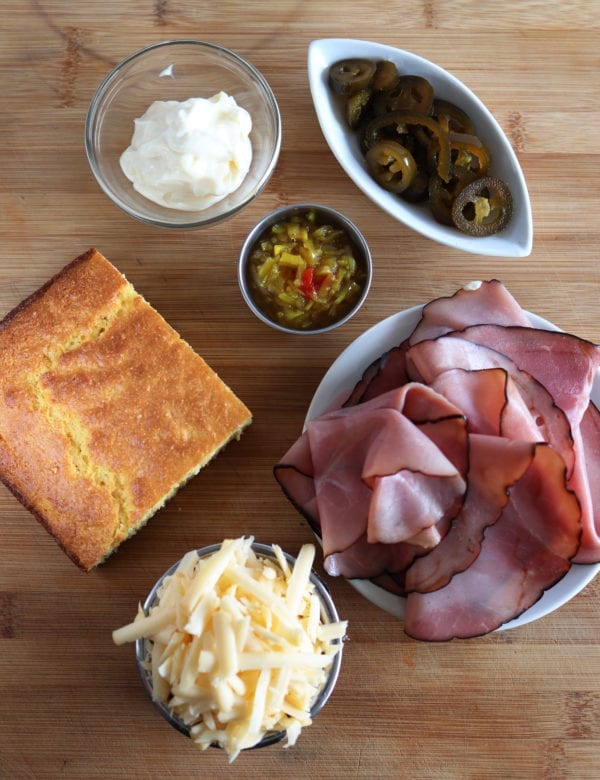 INGREDIENTS
1 tablespoon Duke's mayo
1 tablespoon chow chow
4" square of cornbread, sliced in half
⅓ cup white cheddar, shredded
¼ lb honey baked ham, shaved thin
1 tbsp pickled jalapenos
Want the exact recipe? Visit my page on The Spruce Eats where you'll be able to print it out and all that good stuff!
First things first, let's mix up the sauce that makes this sandwich fingahhh lickin' good. It's simple and easy. Just mix some Duke's Mayo with some chow chow and slather it on.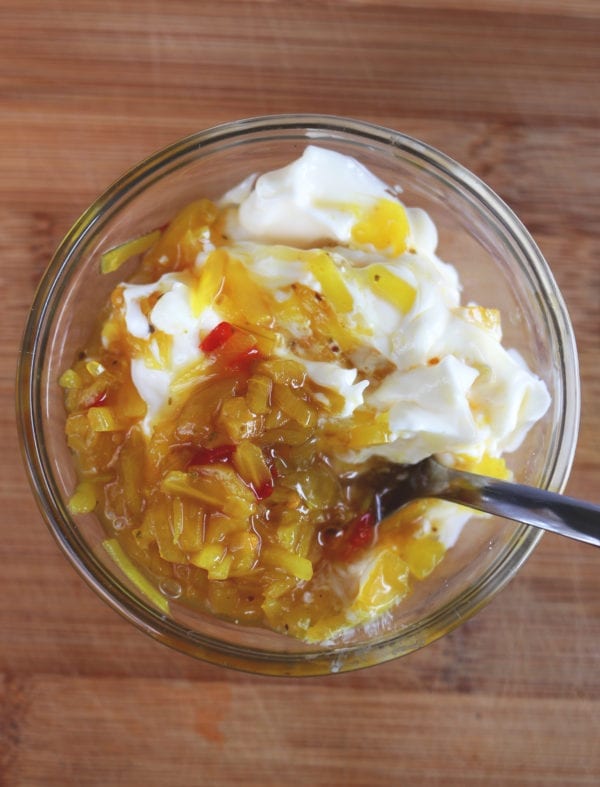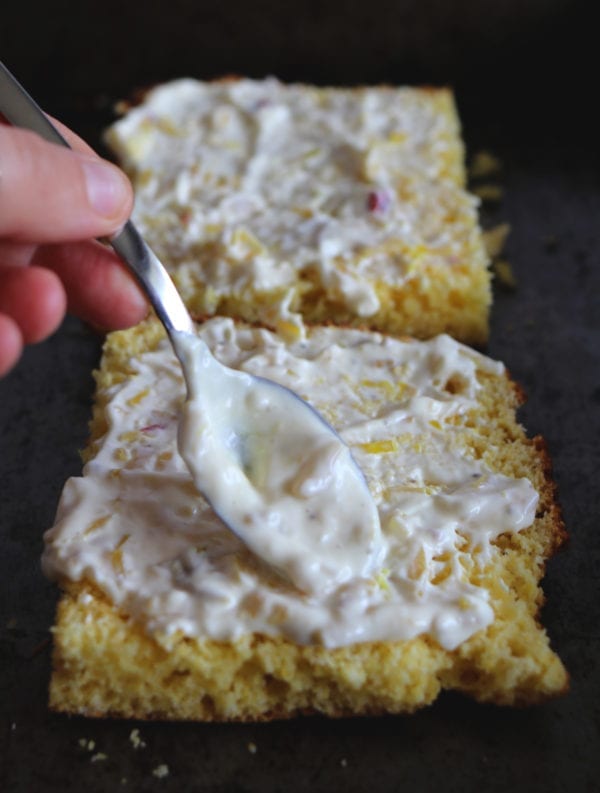 After that, it's time for my favorite part -- the cheese! Grab ya some nice, sharp white cheddar and shred it up. Sprinkle it on the both pieces and then pop it under the broiler. Once it's bubbly and golden, take it out of the oven and eat the little cheese drips that oozed out.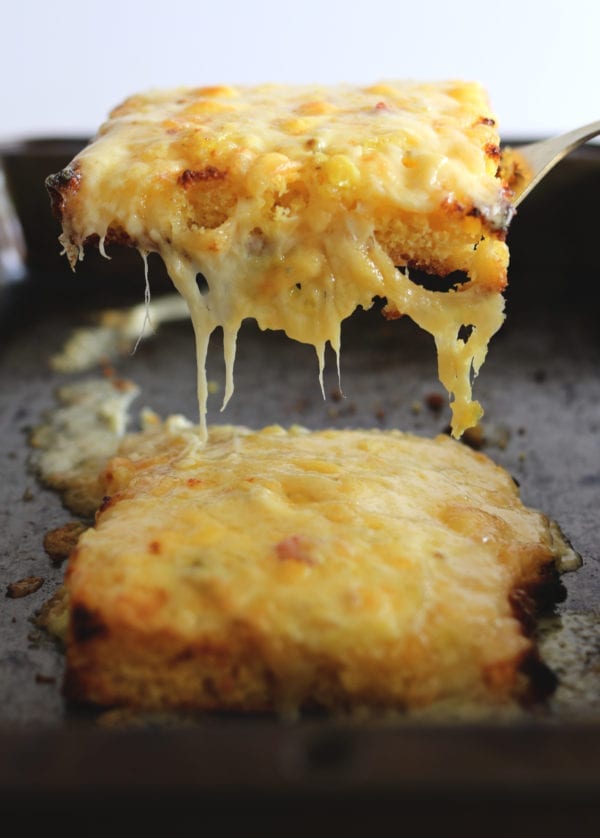 Looks sexy doesn't it? Now it's MEAT TIME! Layer on some good ole honey baked ham and add a few pickled jalapenos in the different layers.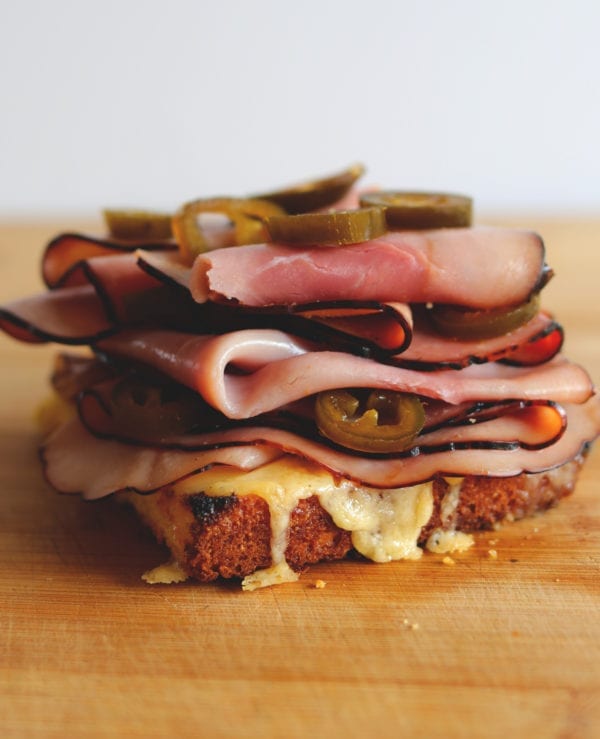 Put the other slice of cornbread on top and VOILA! You've got yourself a super sexy, sweet, salty, and spicy cornbread sandwich!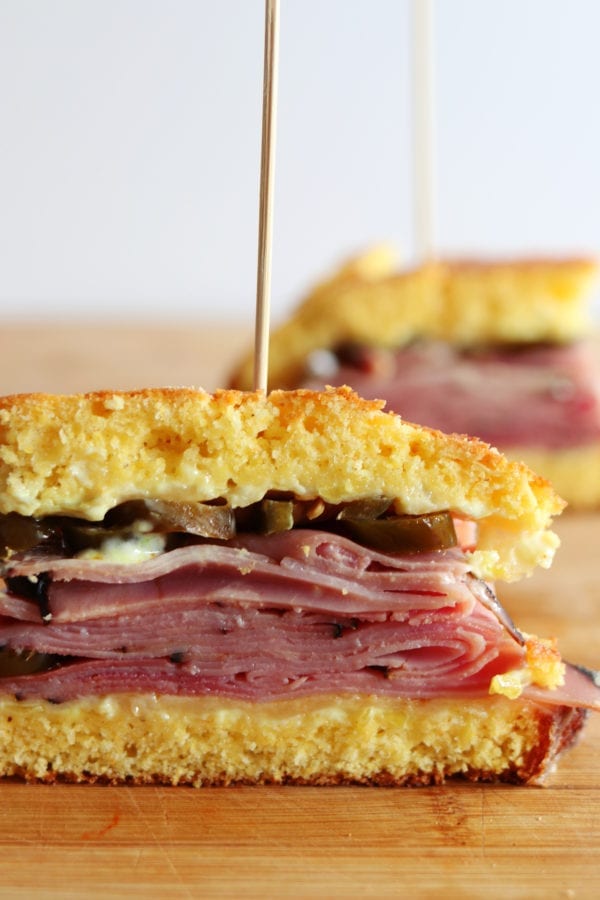 Got any funny dachshund stories you want to share?! Comment below -- I'm so obsessed with them right now!
xoxo,
GCS