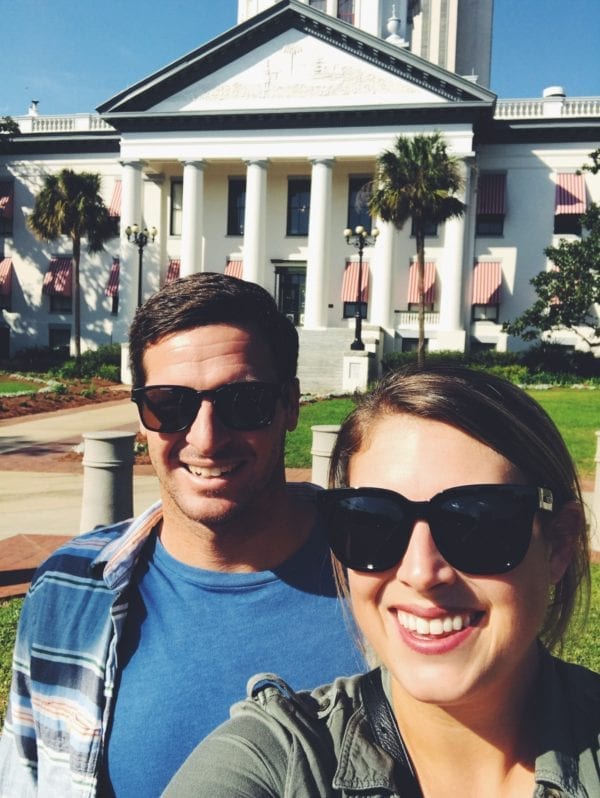 As you might have seen on our Instagram, Jeremy and I recently adventured up the coast to the Panhandle to film more episodes of our mini web series for VISIT FLORIDA-- Florida Foodie Road Trip!
For this episode, we featured Tallahassee, a city that is super special and close to my heart. Not only did I spend a lot of time here as a kid visiting my Grandparents at my Mama's family farm, but I also spent 4 awesome years earning my undergraduate degree at FSU.
As a semi-local, I can tell you that what a lot of people don't realize about Tallahassee is how extremely diversified it is. From the hilly, green university campus covered in oak trees and red brick, to the downtown centered around our great state's capital, and all the way to the outskirts of the city lined with local farms, Tallahassee truly has it all. And like any major metropolitan city, the food scene here is exploding with innovation and deliciousness!
Check out the video below to see some of our favorite places to eat in this great city!
[embedyt] http://www.youtube.com/watch?v=gkELIQGhXNc[/embedyt]
More on our favorites: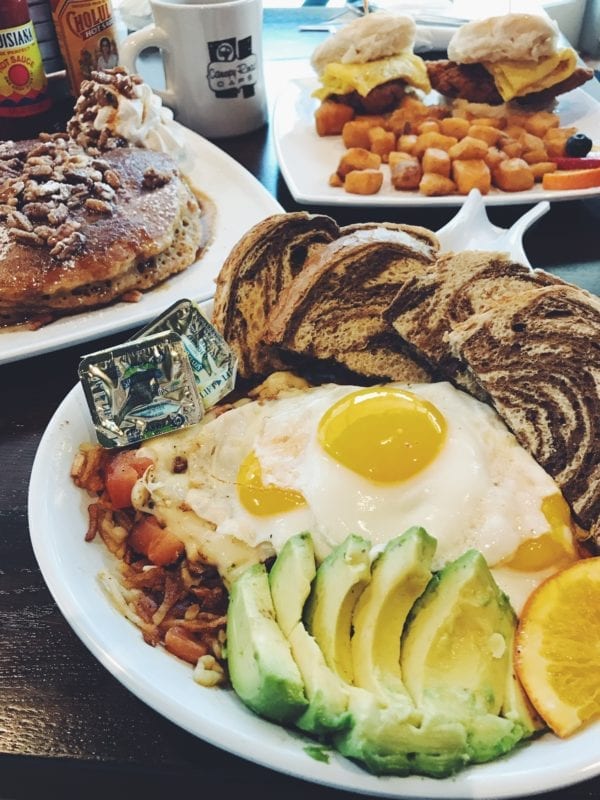 Canopy Roads Cafe
1759 Apalachee Pkwy, Tallahassee, FL 32301
Canopy Roads Cafe is one of our favorite breakfast spots because of their delicious Southern breakfast dishes and energetic atmosphere. The vibe at Canopy Roads is bright and lively, making it the absolute perfect place to start your day! By combining classic traditional breakfast and lunch dishes with their original Southern flare, it's no surprise that Canopy Roads has been consistently voted the #1 breakfast spot in Tallahassee. We recommend trying their oh-so-delicious sweet potato pancakes topped with chopped pecans and praline sauce, their flavorful (and extra cheesy) breakfast skillets, and their sweet and savory honey butter chicken biscuits with lots of fresh coffee.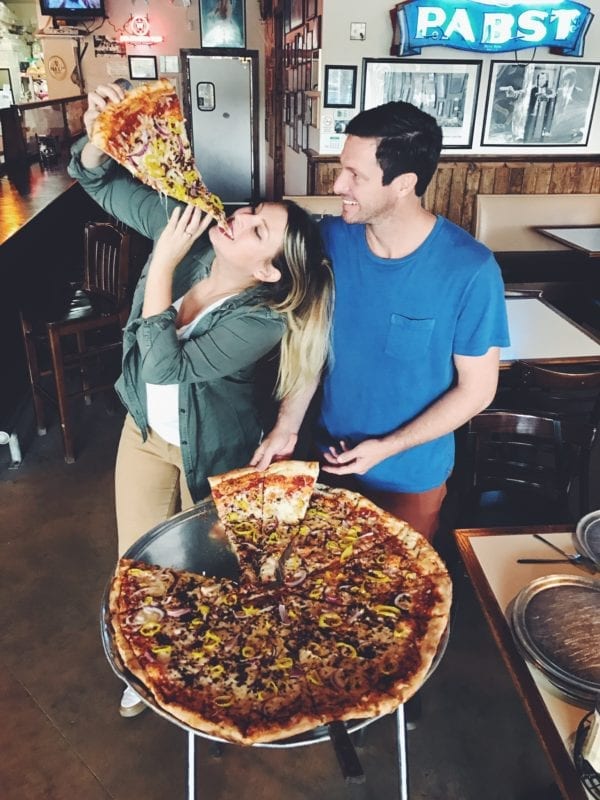 Momo's Pizza
1410 Market St, Tallahassee, FL 32312
Momo's is by far one of my all time favorite pizzerias! I used to frequent this spot back when I went to FSU because of their huge slices of pizza that are literally bigger than your head. 7 Years later, Momo's has joined the farm to table movement by incorporating tons of local ingredients onto their menu. Overwhelmed by their endless combinations? We recommend building your own extra large pizza with local favorites like Bradley's Country Sausage, Sweet Grass Dairy's Thomasville Tomme, red onions and banana peppers. And seriously, we're not exaggerating when we say that their pies are huge so be sure to invite some friends to help you chow down.
Cypress Restaurant
320 E Tennessee St, Tallahassee, FL 32301
This intimate and sophisticated dinner hot spot focuses on regional cuisine with a modern approach. Located directly between downtown Tallahassee and the university, Cypress does a great job of translating the feels and tastes of Tallahassee into their colorful and delicious dishes. Everything on the menu is amazing, but we recommend starting out with their fresh avocado and grapefruit salad and finishing with the seared local grouper served with creamed collards, black-eyed pea maque choux, chive rémoulade and the addicting hot sauce beurre blanc. Since this place is so popular, be sure to make a reservation at least a day in advance.
This is a sponsored conversation written by me on behalf of VISIT FLORIDA. The opinions and text are all mine.