After hanging out with my favorite boys the other day, they expressed the need for some serious meat time. Of course I had some new sandwiches lined up so I cooked them up this little salty treat. Oh, and my good friend Pete came up with the super masculine name of prosciuttous maximus. Love.
So to make this manly grilled cheese I used:
-a few slices of prosciutto
-a chunk of Taleggio cheese
-a handful of arugula
-sourdough bread (i know i use this a lot, but remember i'm a broke grad student!)
-extra virgin olive oil
-(optional ingredient: balsamic glaze)
The first thing I did was turn my burner to high and started to heat my press so I could get the bread extra crunchy.
After that, I sliced the cheese and laid it on. It was kind of hard to slice because it was pretty gooey, so I stuck it in the freezer for a minute to firm it up.
Next, I folded up the prosciutto and layered it on.
Then it was time for the arugula.
After it was all piled up I mushed the baby together and drizzed some olive oil on the skillet.
Then I put my little creation on the heat and let the fire do the work. I also put my press on the sammie to crunchify it.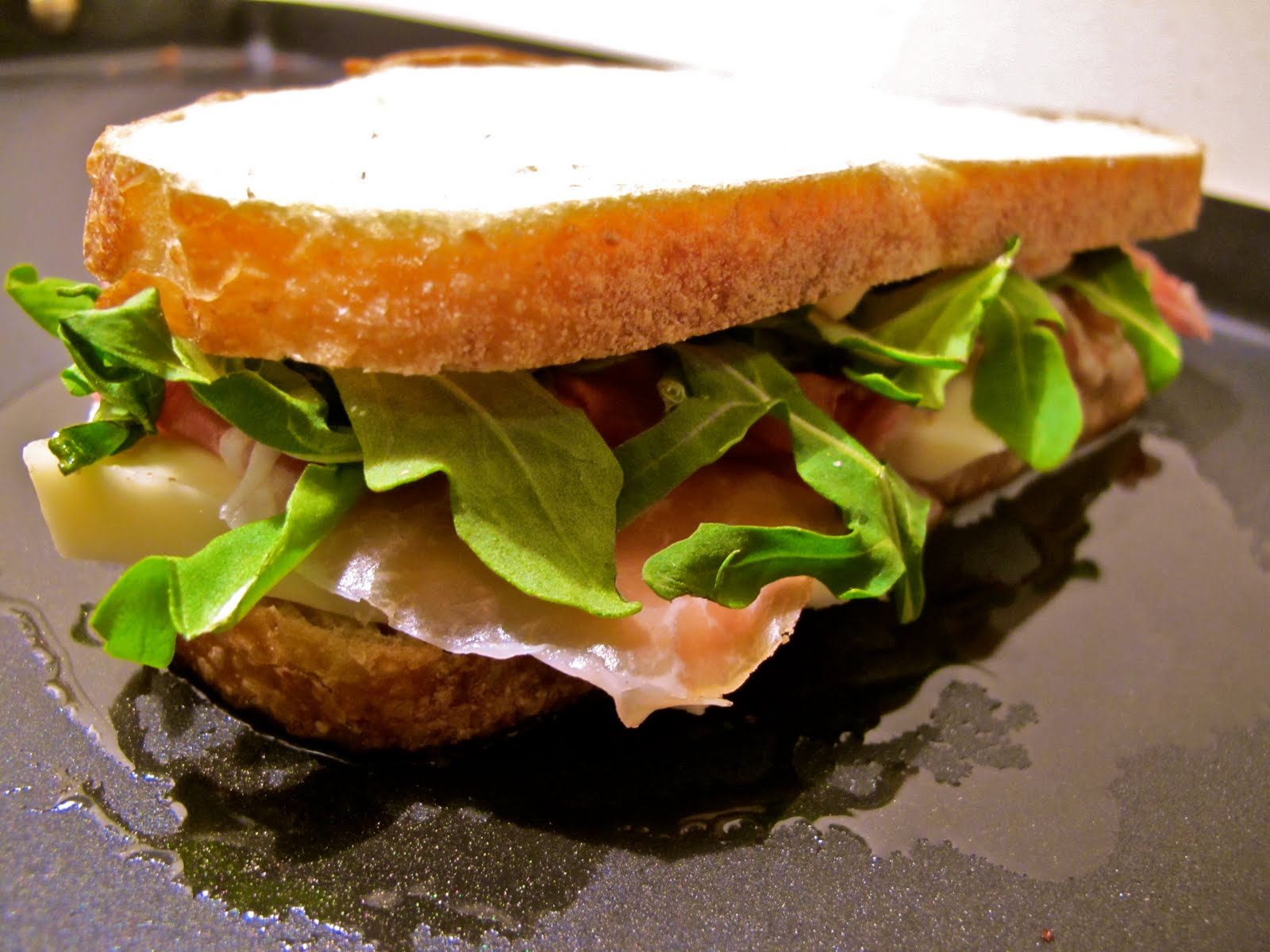 When it was heated all the way through, I took the maximus off and sliced it up.
The boys seemed to enjoy the saltiness but I needed something to cut and balance it a little so i opted for a drizzle of balsamic reduction.
This one was great because it was just as beautiful as it was yummy!
Bon Appétit!
xoxo,
GCS