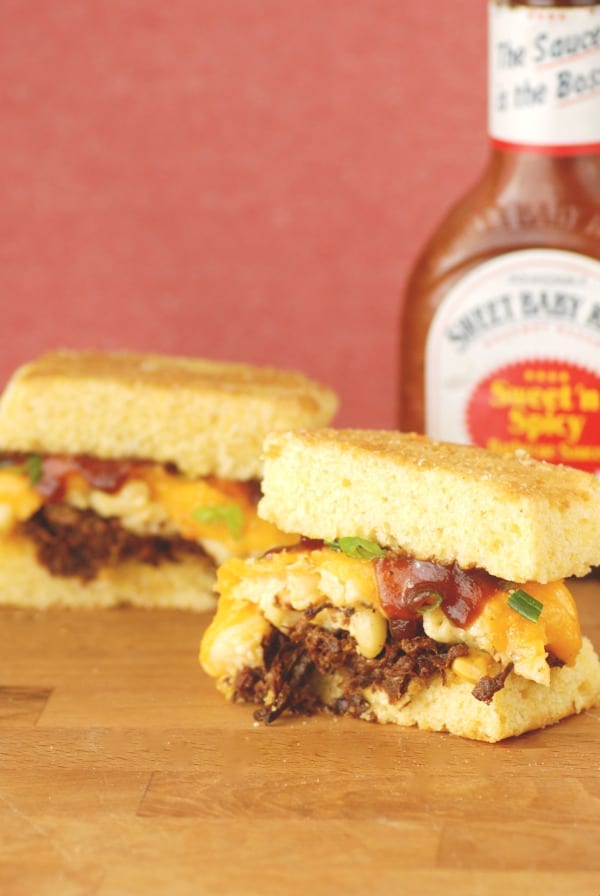 On the 4th day of Brisket, my true love gave to me… 1 Crock Pot Brisket Recipe, 2 Brisket + Egg Sandwiches , 3 Fajita Brisket Sandwiches, and 4 macaroni and cheese, BBQ brisket and cornbread melts!!
You may be saying WTF that can't be right. But guess what, you're wrong?! This gluttonous sandwich is killer and not just in a dietary way! Creamy macaroni and cheese, sweet and smokey bbq brisket, vibrant green onions, and a shit ton of cheese between two crumbly pieces of cornbread make up this 4th day miracle. What do you think the shepherds would have done if you handed them this?
To see the original post and to get my recipe, please visit my Sandwich Expert Page at About.com [HERE].
And to see more of the 12 Days of Brisket, click the links below!